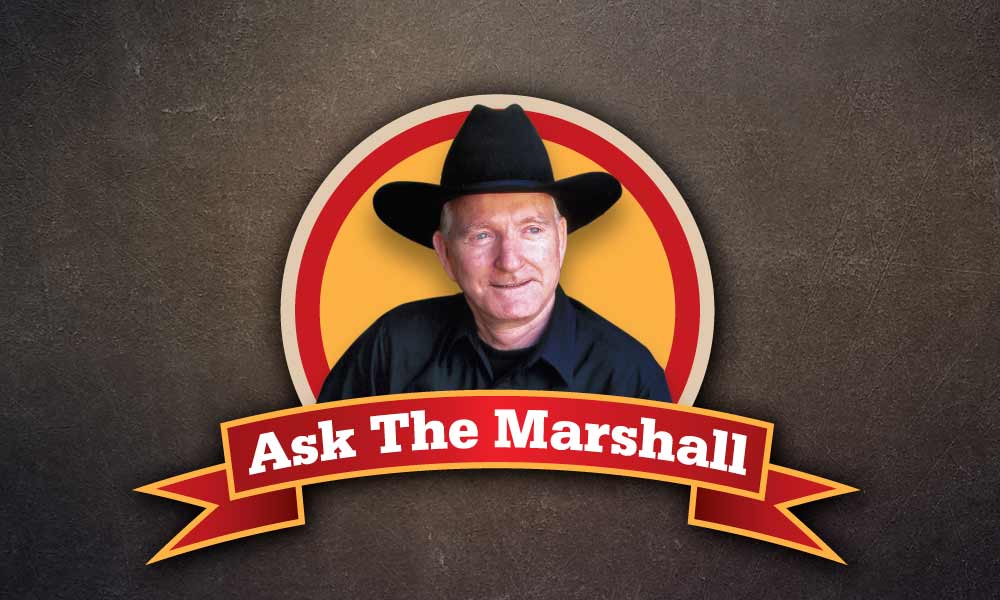 What are the origins of the Code of the West?
Ronnie Bishop
Tulsa, Oklahoma
The "Code of the West" was born with the silver screen cowboys. It was first chronicled by Zane Grey in his 1934 novel, Code of the West. No written code ever existed but it was an unwritten, socially agreed-upon set of informal laws that shaped the cowboy culture.
Tom Mix, Gene Autry, The Lone Ranger, Hopalong Cassidy and Roy Rogers each had a code or creed; it was usually aimed at youngsters and emphasized hard work, self-reliance, independence, honesty, resourcefulness, physical strength and dauntless courage. In short, it is to be the best you can be. Those were good qualities to instill in our nation's youth and became a traditional part of the cowboy legend and myth.
Marshall Trimble is Arizona's official historian and vice president of the Wild West History Association. His latest book is Arizona Outlaws and Lawmen; The History Press, 2015. If you have a question, write: Ask the Marshall, P.O. Box 8008, Cave Creek, AZ 85327 or email him at marshall.trimble@scottsdalecc.edu.