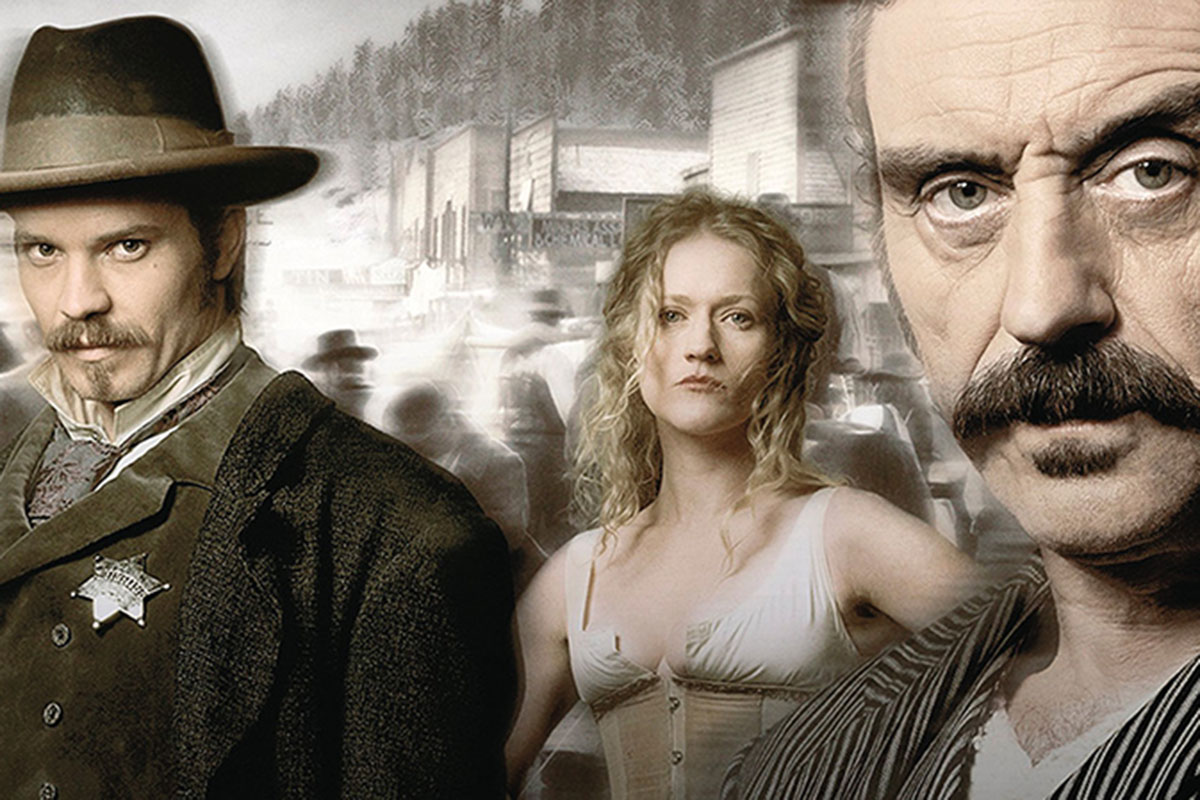 Nobody who loves Westerns is going to watch this awful show!" That is the first report I got from someone who worked on the HBO TV series back in 2003.
At the time we were hot on the trail of a slew of new oaters in production: "Get Ready for a Bonanza of New Westerns!" (Feb.-Mar. 2003).
The doubletruck spread included: Open Range, Westworld (with Arnold Schwarzenegger attached as a remake of the original Yul Brynner vehicle), Hidalgo, The Last Samurai and The Lone Ranger (with "a lithe, buxom female" as Tonto), along with a whole bunch of projects that sank like a stone: The Peacemakers, described as "CSI lands in the Old West."
Of all those hits and misses, absolutely nobody in my circle thought Deadwood stood a chance of connecting with our audience.
We were dead wrong.
The show became a huge success and pumped new life into a tired genre. My wife, Kathy, who doesn't really care for Westerns, loves the show. She told me she is attracted to the moral complexity of the characters and the poetry of the language. Someone later dubbed it, "Shakespeare in the mud."
That's not to say everyone in our world loves the show. I was at a Golden Boots Awards gala when the audience stood to congratulate many of the actors from the HBO show, and the guy next to me refused to stand, or even applaud: "I hate that show and everything it stands for."
I'll let Phil Spangenberger have the last word: "The joke on the set was we were doing Sex in the City meets The Sopranos in Deadwood.

For a behind-the-scenes look at running this magazine, check out BBB's daily blog.