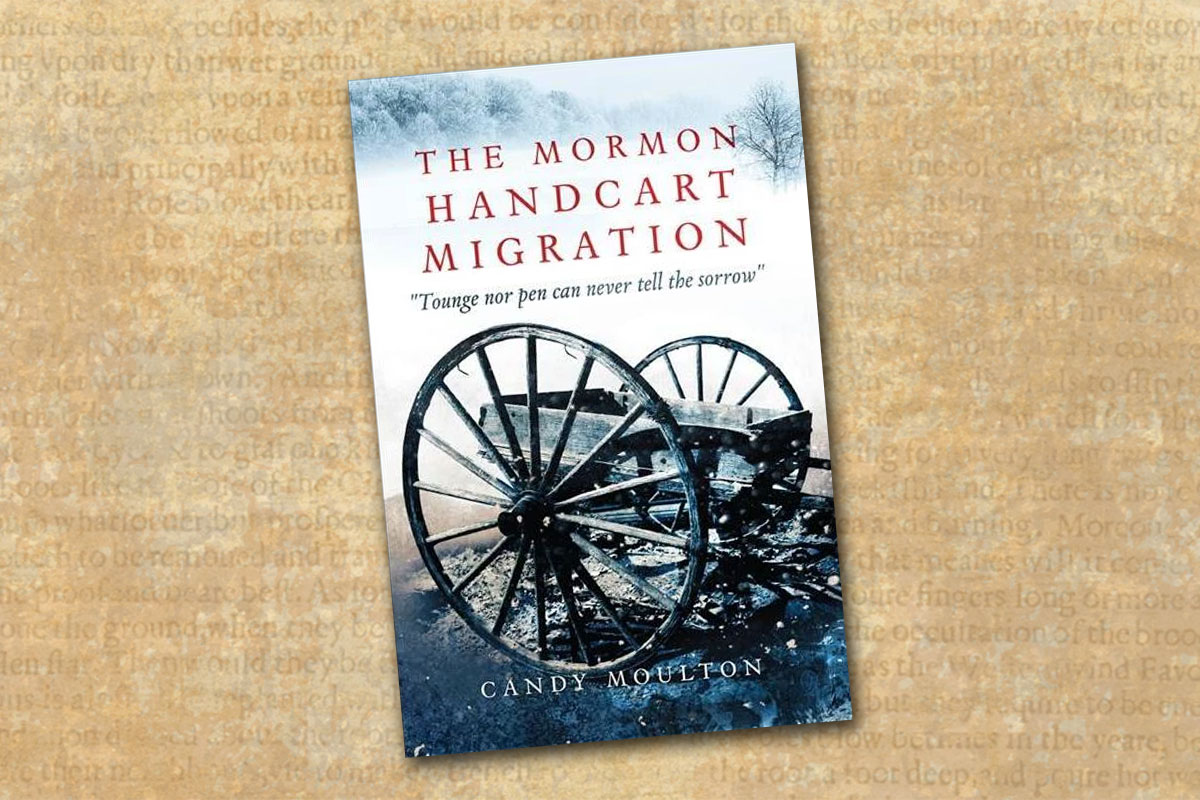 America is a nation of immigrants and in the 19th century, immigrants crossed seas and continents to start their lives anew where freedom of religion was protected. Their epic stories involve millions leaving their native homelands to live in religious plutocracy. Many newly converted Latter-day Saints of the Mormon Church came to the U.S. in 1856 seeking refuge in the promised land of the Mormon community in Utah Territory. Western historian Candy Moulton's 12th book, The Mormon Handcart Migration: "Tounge nor pen can never tell the sorrow" (University of Oklahoma Press, $29.95), offers the detailed history of these courageous emigrants.
Moulton's well-researched volume concludes with a very personal, firsthand account of the rigors of traveling the Mormon Overland Trail told through the diaries, letters and reminiscences of the LDS settlers.

The native Wyoming author's use of the personal experiences on the trail make the reader feel as if they are on the trail, experiencing the pain, suffering and joy of the rugged trek with the Mormon pioneers in the fall of 1856.
"The members of Willie's party ate the dwindling remains of their flour while zig-zagging their way through the Sweetwater Valley," Moulton writes. "Crossing and recrossing the river required them to wade through icy cold water to reach the other side each time the stream curved. 'When any in my hundred died I had to inter them,' Chislett wrote. 'I always offered up a heartfelt prayer to that God who beheld our sufferings, and begged him to avert destruction from us and send us help.'"
Moulton, a longtime contributor to True West who has authored 11 previous Western history books, including Chief Joseph: Guardian of the People, Legacy of the Tetons: Homesteading in Jackson Hole and Everyday Life Among the American Indians, may have written her most personal book to date. Her husband, Steve Moulton, is a descendent of handcart pioneers, and her passion for the story of Steve's family and other emigrants who were willing to sacrifice it all for family, friends and faith is inspiring and poignant. For those not familiar with the Mormon emigrant story of the 1850s, The Mormon Handcart Migration will toll echoes of every other religious group driven to American shores because of persecution in their homelands. And it may just remind 21st-century audiences that waves of newcomers to America are arriving every day for the very same reasons—to have an opportunity to enjoy the same privilege of religious freedom as the Mormon handcart pioneers did over 150 years ago.
—Stuart Rosebrook
The Evolution of the Western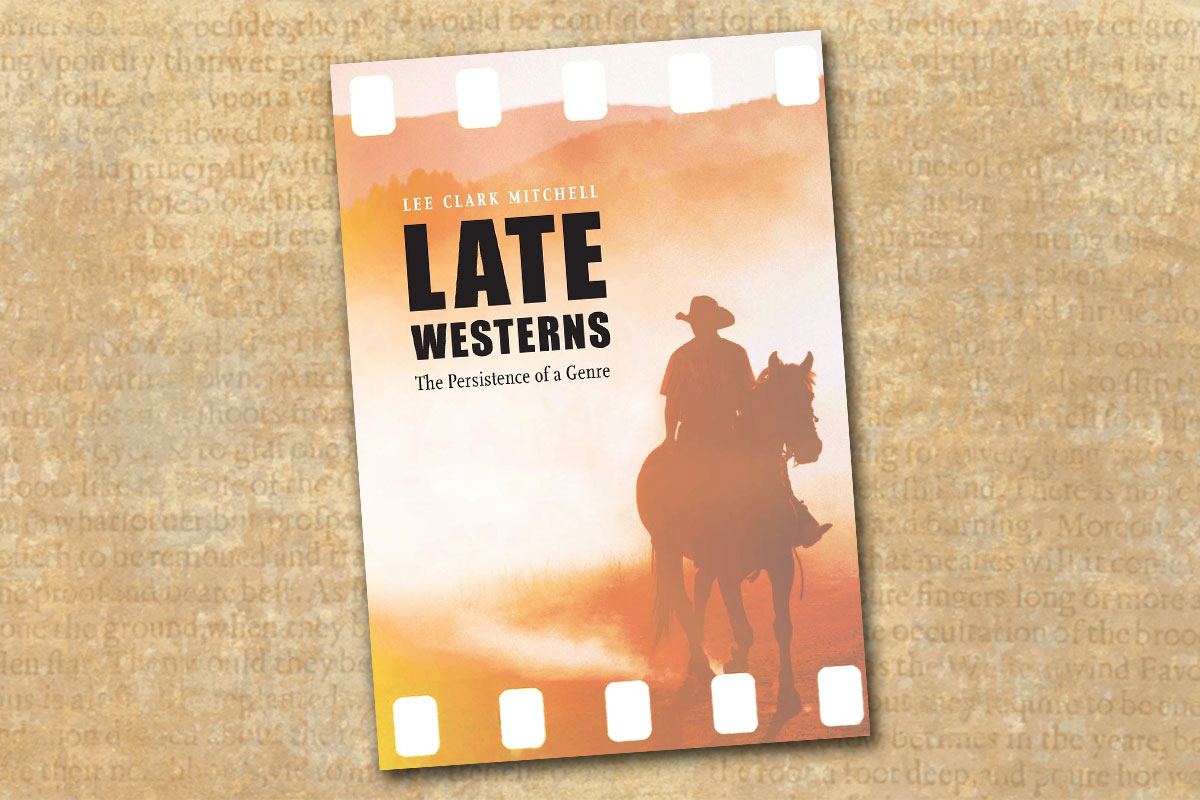 "Post" Westerns? "Late" (as in deceased) Westerns? In Late Westerns: The Persistence of a Genre (University of Nebraska Press, $55), author Lee Clark Mitchell argues the often autopsied genre is well and alive, and ever-evolving without changing at its core. Examining a fistful of films, from 3:10 to Yuma to Brokeback Mountain to No Country For Old Men, he makes his points in persuasive detail. But he's most convincing in his introduction, noting that Zane Grey and Owen Wister were considered "romance" writers at first, and that "viewers and producers didn't need a label to know what they wanted to see, which was simply, 'more of that!'" And further, "genres that seem obvious to us, like musicals and Westerns, had to wait for expectations to settle into a pattern."
—Henry C. Parke, True West's Western Film & TV Editor
The Chisholm Trail Past and Present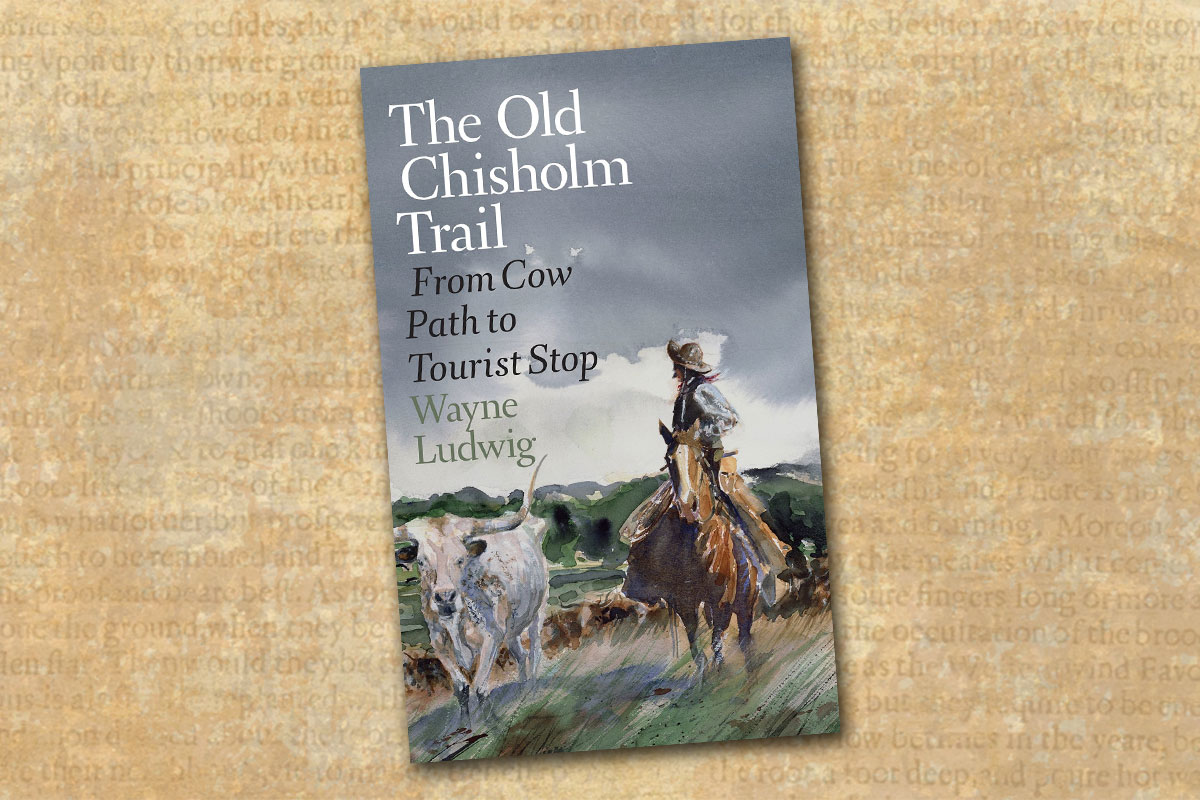 In Wayne Ludwig's The Old Chisholm Trail: From Cow Path to Tourist Stop (Texas A&M University Press, $37), a Texas historian finally challenges the current beliefs about the Chisholm Cattle Trail and counters those myths with the historic truth. Using period maps and newspapers, Ludwig traces the old trail's pathway and name as it really was during the "trail-driving period." Readers will be surprised that he concludes that the Chisholm Trail was not in Texas during the trail-driving period, and its name did not become a household word and extend its route into Texas until after the turn of the 20th century.
—Margaret Kraisinger, author of The Shawnee-Arbuckle Cattle Trail 1867-1870
The Lily of the West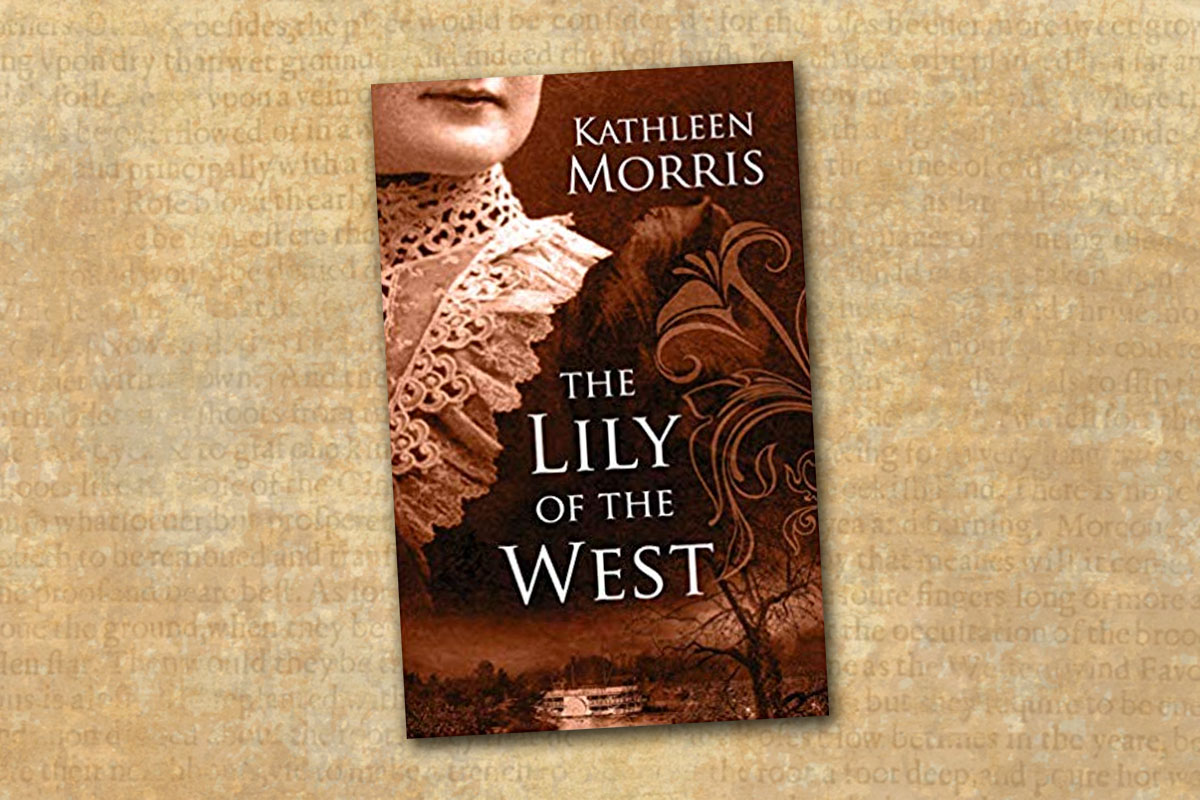 Kathleen Morris's The Lily Of The West (Five Star, $25.95) is fiction based on the facts of the life of Mary Katherine Haroney (aka Big Nose Kate). Born in Hungary, her family moved to Davenport, Iowa, in 1865. Haroney's parents both died leaving her a teenaged orphan. Throughout her life her trials were many. The death of her husband and child sent her west, where her determination was to never give up. She worked as a singer, whore, gambler and operated a boardinghouse. Her love for John "Doc" Holliday was unflinching as she followed and nursed him. The story is informative and entertaining. I strongly recommend it as an excellent read.
—Lowell F. Volk, author of the Luke Taylor and Trevor Lane series 
Cherokee Epic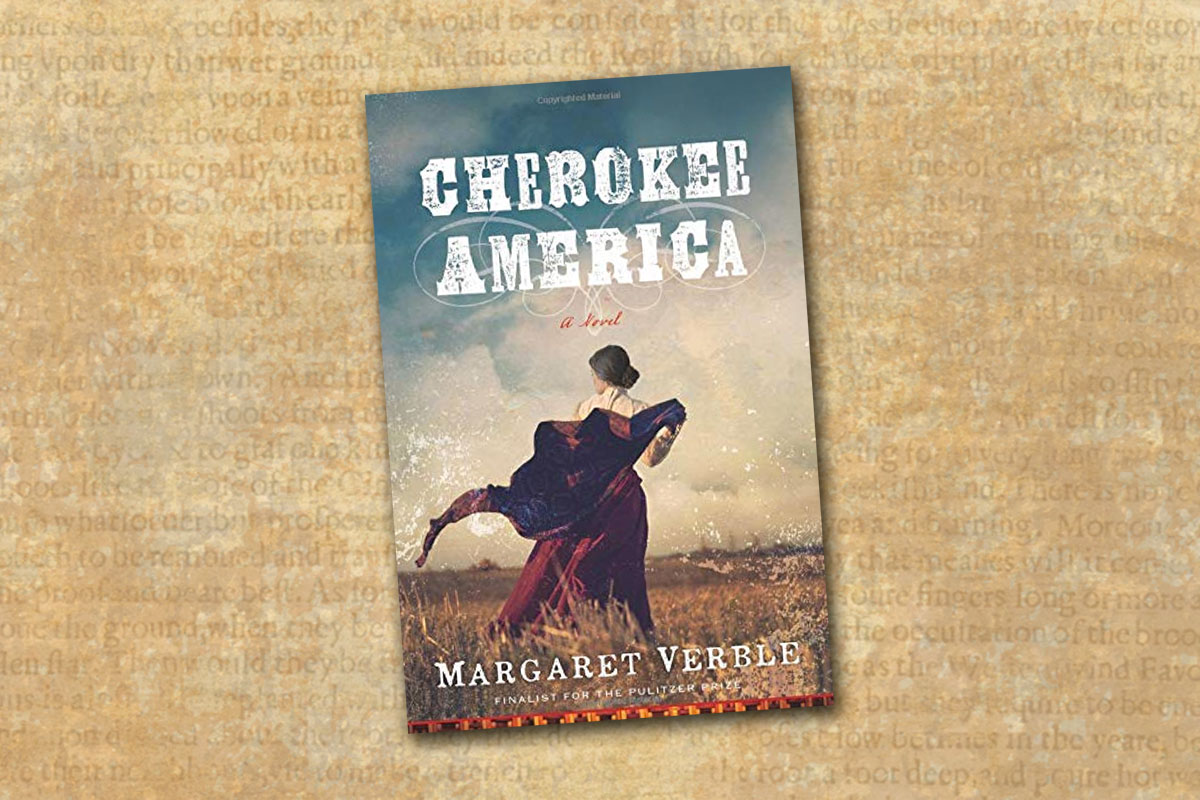 It could be said that Margaret Verble's Cherokee America: A Novel (Houghton Mifflin Harcourt, $27) is a study of the Cherokee Nation and its culture as of 1875. The main character, Cherokee "Check" America Singer, has five sons ranging in age from young adult to infant. Over the course of the story, she must deal with the infidelity of a hired hand, a murder in which her second oldest son is involved and hysterical tales of buried gold. The book might have been better written in two volumes. One, a family history, or a Cherokee genetic history as it pertains to the author's ancestors. And, second, a work of fiction involving a few of Verble's richly drawn characters. The book ended beautifully with some of the author's best writing.
—Karen Casey Fitzjerrell, author of Forgiving Effie Beck