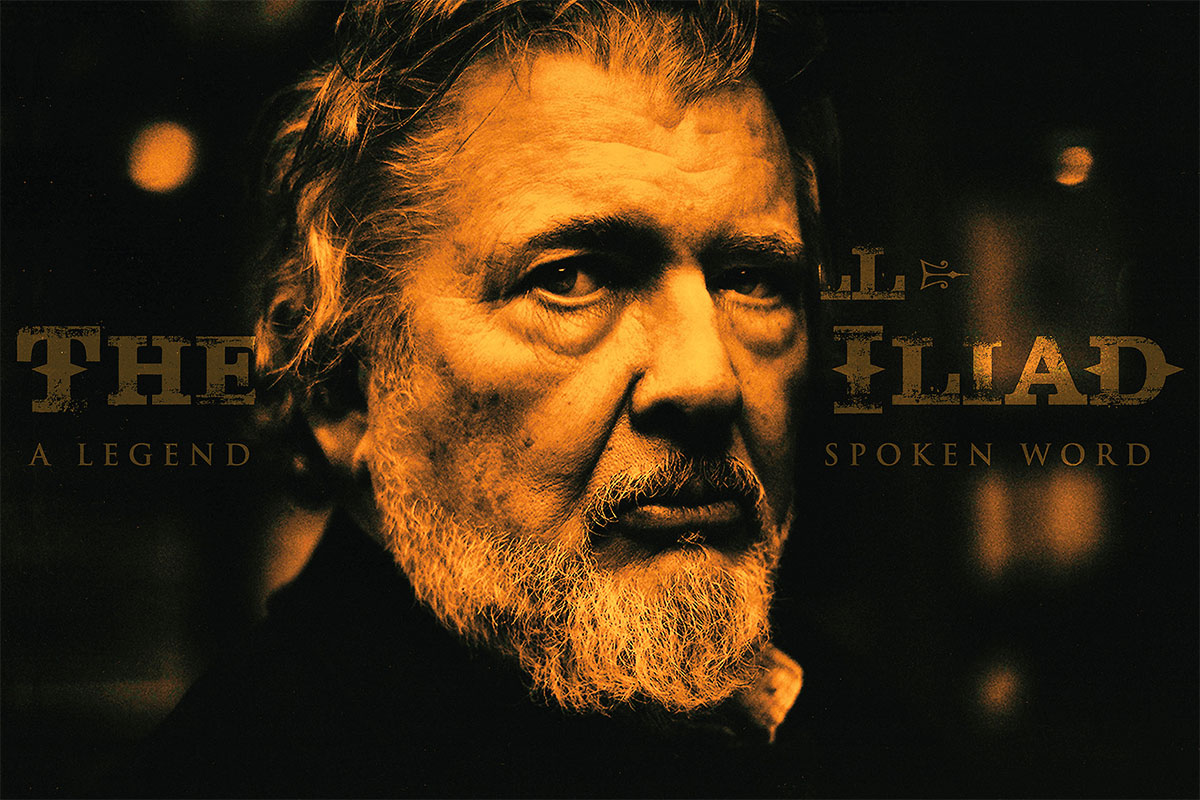 Walter Hill, well-known for his Westerns, is making his recording debut at the age of 77. Hill wrote and narrated The Cowboy Iliad, the story of a shootout that occurred in Newton, Kansas, in 1871 and its legendary aftermath of violence and controversy.
Hill began his film career as a screenwriter, notably working with filmmakers Sam Peckinpah (The Getaway) and John Huston (The MacKintosh Man). He made his own directorial debut in 1975 with Hard Times starring Charles Bronson and James Coburn. In the years following he directed many films, including the Westerns The Long Riders, Geronimo, Wild Bill, Broken Trail and the pilot for HBO's Deadwood.
The secret to a good Western is finding an Old Testament story. Do it with elegance and simplicity. And most of all fill it with characters that demonstrate a refusal of self-pity.
When I did the first episode of Deadwood I had no idea that it would be my last. I was going to direct the first three, taking it up to the death of Hickok, but there were disagreements—and I moved on. Somebody told me they are doing a new one. Good luck.
Don't get me started on sports. Boxing. Baseball. USC football. I am expert on all of the above. And I've lost a great deal of money proving it.
My big break came when I wrote The Getaway…Sam Peckinpah, Steve McQueen. One's luck doesn't get any better than that. The picture turned out to be a hit—I got more work, and a chance to direct my own scripts. Hard Times, with Bronson and Coburn, was the first one out of the barn. After that, slap leather and ride.
The best advice I ever got was don't buy a boat or a racehorse. Years ago, Nick Nolte and Powers Boothe bought a quarter horse that they raced at Los Alamitos a few times. They named it Walter Hill. The noble creature actually won a race.
I think the most underrated Western is Raoul Walsh's Colorado Territory. As far as I'm concerned, it's in the pantheon. Joel McCrea is peerless as the doomed outlaw measuring up against his fate. Textbook direction, every shot advances the story.
The person who doesn't get enough credit is my wife. She's tolerated me for almost forty years.
The hardest gig I've ever had was endless rewrites on The Cowboy Iliad, a combination spoken word/music album we just finished a few weeks ago. Bobby Woods and his orchestra did the score. That part came out great. The spoken word part turned out to be me. It's an essay meant to be read aloud. Narrated. That meant a less formal style. Not quite literary, not quite dramatic. Somewhere in the middle. Plus, the story was designed to have no simple resolution—a kind of mix of history, nostalgia and speculation. It was a nightmare trying to get it right. My only recourse: alcohol.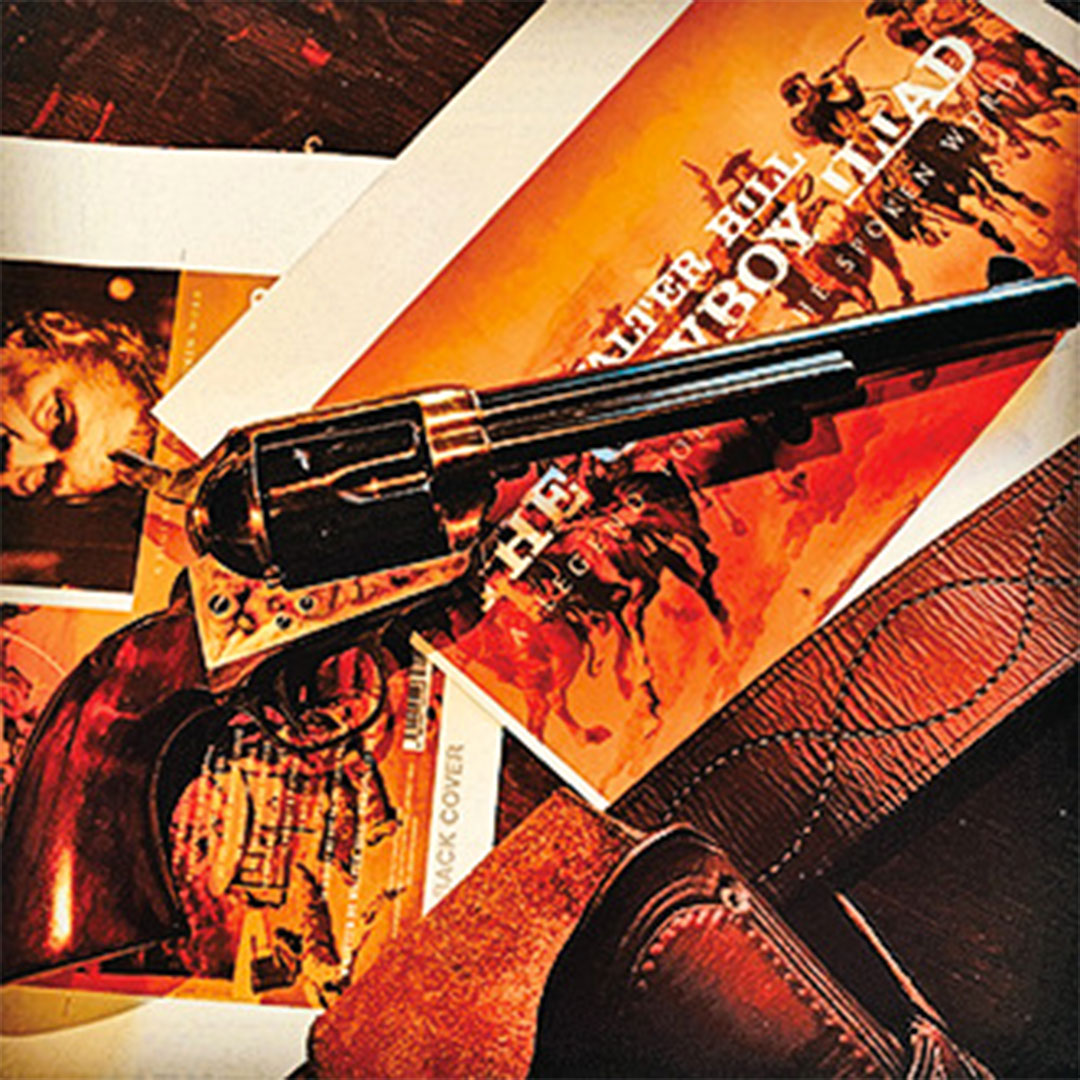 The best Western script I've read was Kevin Jarre's Tombstone. It was handed to me by Jim Jacks, a producer friend of mine. This was just before they went off and did the film. Jim wanted me to read it as an example of good writing. I didn't know Jarre, but both he and Jacks died before their time. Sad. They had more to give.
I never thought this late in my journey, in addition to screenplays, I'd be writing graphic novels and spoken word albums. My first one was a thirties gangster piece, the second, a noir crime story, the third, a sci-fi number set in modern Russia. So I guess it's time I wrote one that's a Western. Maybe a narrative and a main character that serve as a tribute to B Westerns and guys like Ken Maynard, Johnny Mack Brown, Wild Bill Elliot—I love the old, lurid titles they used: Death Rides the Range, Wild Horse Stampede, Rustlers of Red Dog—I want to do something like that. I've even got my title ready, Guns Across the Cimarron.
History has taught me don't complain. Ninety-nine and nine-tenths of all previous humanity on this sweet earth has had a harder existence, a worse deal.