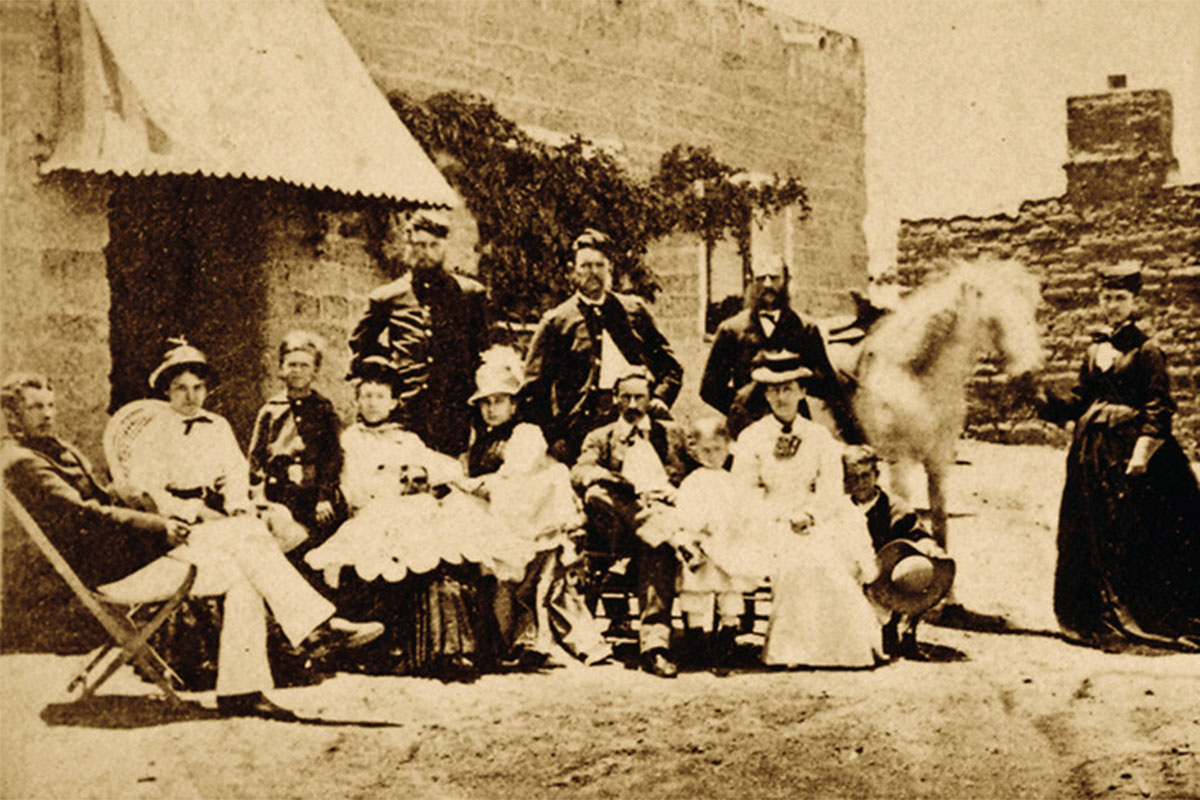 When pioneers settled Tucson, Arizona, in the 1800s many ate in hotels, boardinghouses or restaurants that reflected the times and trends. Items included roasted meats and classic American and French dishes despite the large Mexican population. Early on, native fare was considered peasant food by most, but local cuisine gained popularity near the turn of the last century.
Dishes like enchiladas, chile con carne and tamales started appearing on menus and in vendor wagons. The La Mar restaurant served both types of fare and offered chicken soup, oyster pie, roast chicken, mole poblano, enchiladas, chicken tamales and fish pie in 1897. The Arizona Daily Star wrote, "La Mar is the New Mexican restaurant where all of the best Mexican dishes are served in the best style." Tucson's native foods were made and sold at church benefits, fundraisers and at social events. In 1913 Mrs. Fred Ronstadt, the grandmother of famous singer Linda Ronstadt,  sold one thousand tamales and nine hundred enchiladas at a Catholic fair in one day.
Not all eateries, like the Hotel Congress, embraced Mexican food. Owner John Latz served traditional dishes in late 1918 that included Arizona olives, oyster and shrimp cocktails, chicken gumbo, chicken salad, oyster patties, filet of sole, barbecued suckling pig, grilled filet mignon, succotash, potatoes, cole slaw, chocolate nut sundaes and apple pie. A member of Historic Hotels of America, the Hotel Congress has the distinction of unknowingly housing the infamous gangster John Dillinger, until he and two members of his gang had to flee because of an accidental fire on January 22, 1934.
As Tucson evolved into a 20th-century city it attracted newcomers because of its healthful climate. New hotels, guest ranches and restaurants appeared and some of that history can still be experienced at the Hotel Congress, Hacienda Del Sol, Tanque Verde Ranch, El Charro and the Lodge on the Desert.
Tanque Verde Ranch traces its hospitality roots to Jim Converse who bought the 19th-century cattle ranch. He opened his guest ranch so visitors could experience a true ranching experience. The Tanque Verde was then acquired by the Cote family, who still own it. Today, guests can pretend they're cowboys and eat chuckwagon-style or hop on the back of a horse. The oldest Mexican restaurant in town is El Charro, opened by Tia Monica Flin in 1922. She made Mexican food a staple in Tucson and her traditional dishes are still being made by her descendants.
Another historic inn where you can eat and sleep is the Lodge on the Desert that opened in 1936. Homer and Cornelia Lininger opened a small ranch on the outskirts of Tucson. It became popular with Western movie stars who sought a private getaway from the high-profile film sets nearby. Guests chose from some twenty lunch and twelve dinner options. Popular dishes included French-fried turkey, Broccoli Supreme, Chicken Maryland and Banana Chantilly for dessert. The lodge's restaurant today is called Cielos, where the chef creates meals that include both regional and traditional dishes. He serves Southwest-inspired cuisine and uses regionally sourced food. He shared his delicious enchilada recipe with us, in case you can't get to Tucson right away.