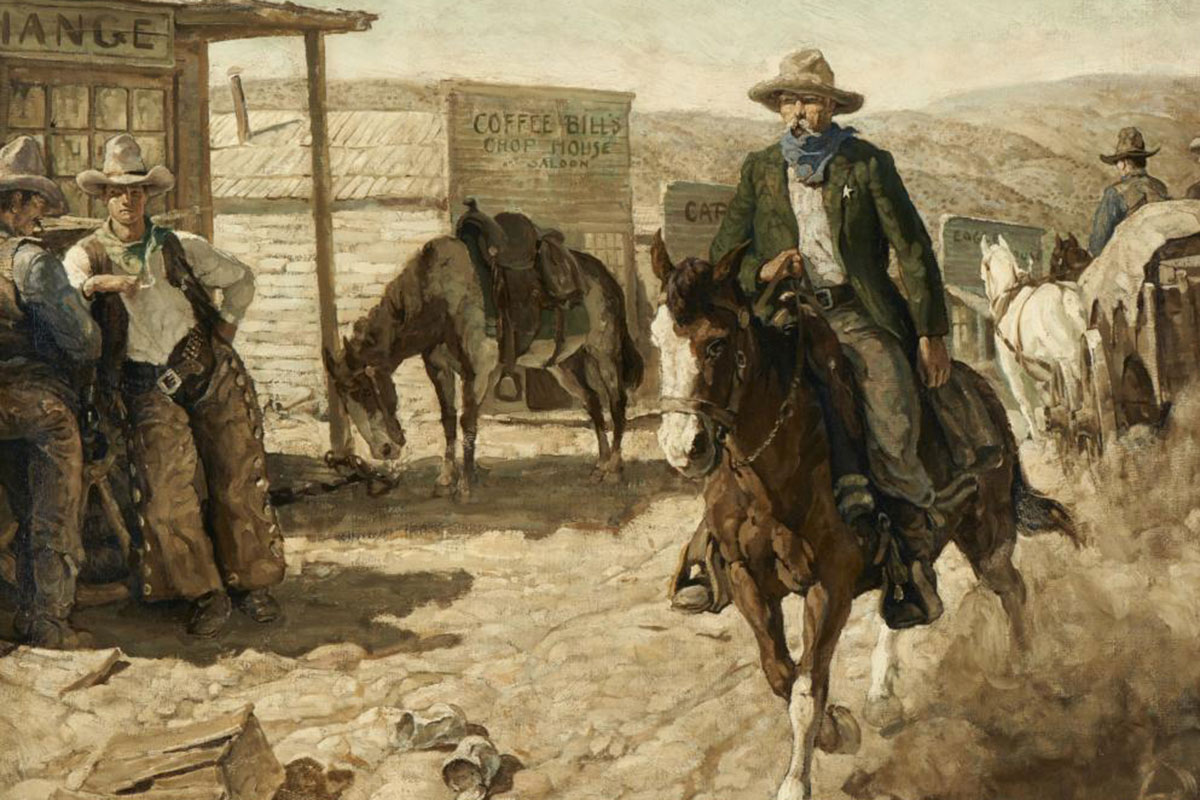 The other day a friend asked me if I thought the Earp's were pivotal figures in settling the west or the towns they policed. My first response was, "No, they weren't," but after giving it some thought, I believe a case could be made to say they were pivotal in settling the West.
There is something very important about bringing law and order to a territory. Let's take Tombstone. The Arizona Territory wanted desperately to attract eastern and San Francisco capital. Also, the citizens were clamoring for statehood while Congress insisted Arizona was too wild and lawless to join the union as a state. The required population to qualify for statehood was 60,000. By 1890, Arizona had a population of almost ninety thousand, yet it would be more than twenty years before statehood was finally granted.
The cowboys were openly thumbing their noses at the law. Some lawmen, like the sheriff of Cochise County, were looking the other way, as were businesses in Tombstone and the surrounding area such as saloons, gambling houses and butcher shops who were profiting from their illegal acts. When a cowboy comes into town with a pocket full of coins or greenbacks to spend in the brothels, saloons and gambling dens when the standard pay was thirty dollars a month and found it didn't take a rocket scientist to figure out the
lawlessness didn't help Arizona's quest to attract capital or achieve statehood.
Arizona was the last sanctuary for outlawry in the West. The rugged wilderness, remote, hidden canyons, lack of roads and proximity to the Mexican border made it an ideal refuge for banditry.
Arizona ideally suited to men riding the "Outlaw Trail." The rich boom towns, stagecoaches and railroads carrying express boxes loaded with gold coin, along with large herds of cattle were easy pickings in the remote regions by bands of outlaws and cow thieves. Large gangs of desperadoes were still terrorizing southeastern and the central mountains of Arizona well into the 20th century. Outlawry and corrupt politics caused mining and other business interests to call for stricter enforcement of the law.
Virgil Earp was a stalwart lawman and he had the full support of the law and order faction in Cochise County. He was one of the many peace officers in the Arizona Territory who were running the outlaws to the ground in the years prior to statehood. Earp and other brave men who brought law and order to Arizona could be called pivotal.
Marshall Trimble is Arizona's official historian and vice president of the Wild West History Association. His latest book is Arizona Outlaws and Lawmen; The History Press, 2015. If you have a question, write: Ask the Marshall, P.O. Box 8008, Cave Creek, AZ 85327 or email him at marshall.trimble@scottsdalecc.edu.