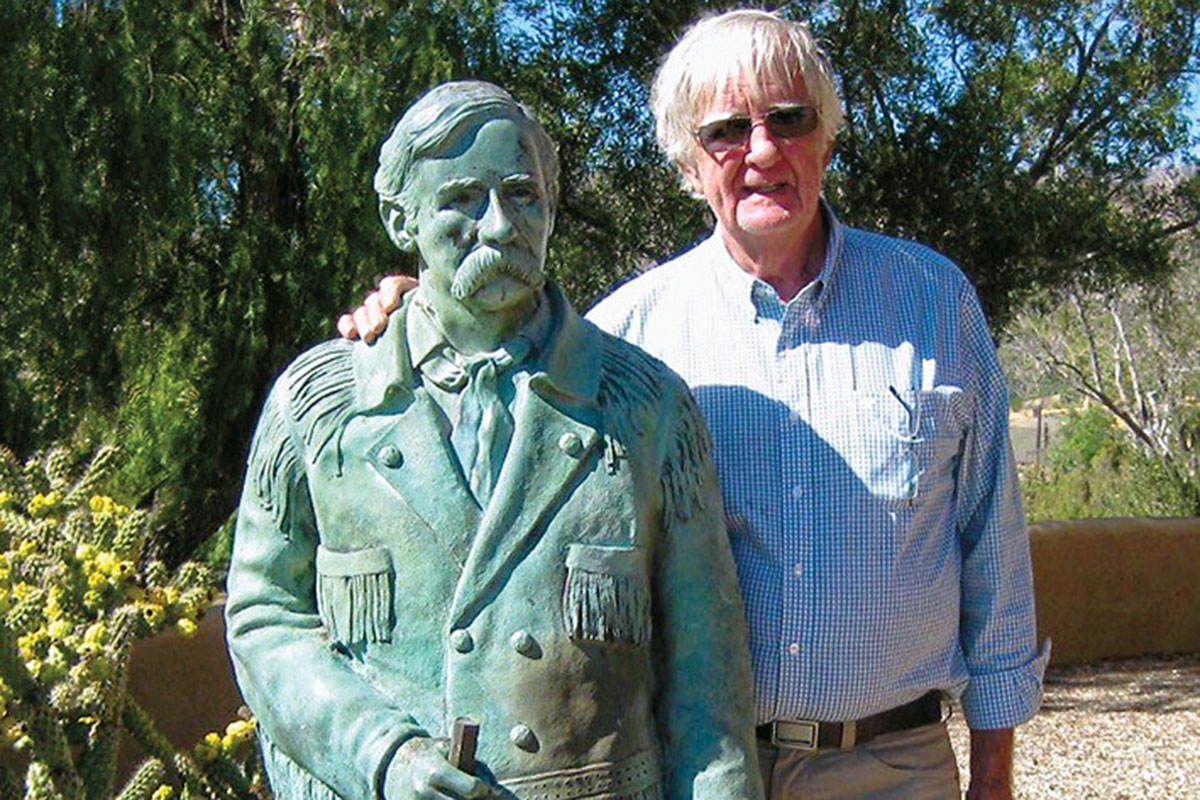 Changing of the Guard
As 2018 drew to a close, I readily agreed to assume duties for True West's "Collecting the West" column. The new assignment came at a time when many major private holdings were about to change hands, such as the magnificent Custer and Little Bighorn treasures assembled over decades by the late Glen Swanson. During June of 2018, Heritage Auctions offered some of the first selections from Swanson's incredible holdings in a live sale appropriately titled "Legends of the West."  Since then, other items periodically have been sold. 
Similarly, Douglas McChristian's outstanding study collection focusing on the enlisted man of the Indian Wars went to Fort Concho National Historic Landmark in San Angelo, Texas. This acquisition, obtained in January 2019, is slated to serve as the centerpiece for future exhibitions, all because of McChristian's impressive labors and intimate knowledge of his subject.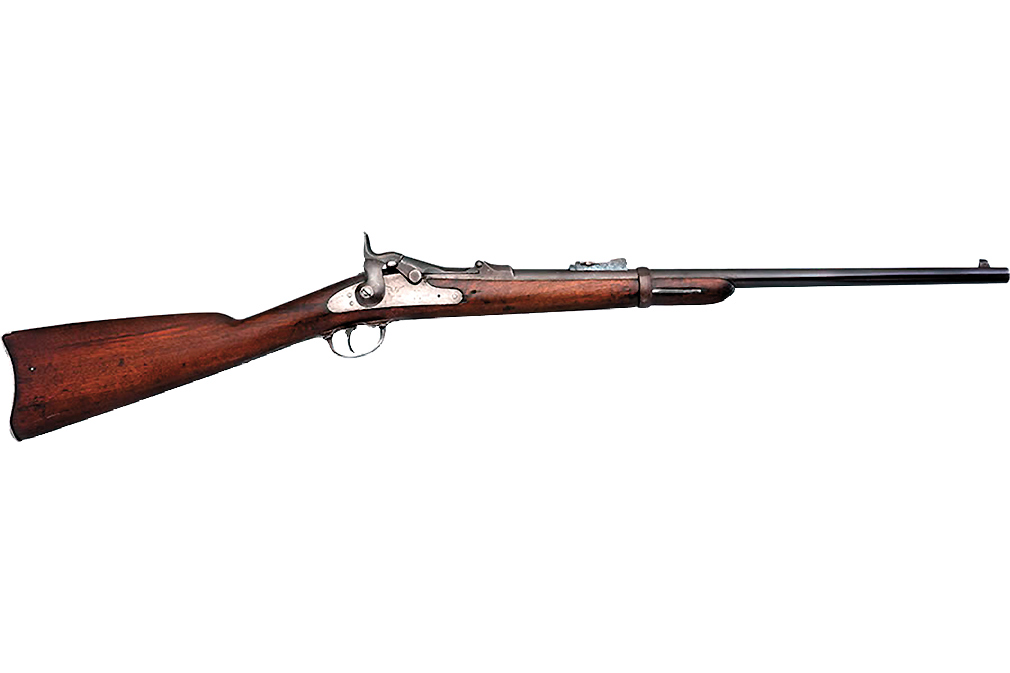 During that same month, the storied Robert G. McCubbin collection of historic photographs and artifacts took the forefront in Brian Lebel's 29th Mesa Old West Show & Auction. A much-anticipated, dazzling array of iconic images and objects came on the block after being carefully selected during McCubbin's lifetime with the discriminating eye of an aficionado. 
Further, January of 2019 marked yet another milestone with Hindman LLC acquiring Leslie Hindman Auctioneers and Cowan's Auctions. While the highly respected Wes Cowan remains active, the merger once more reflects the evolving landscape of Western art and collectibles.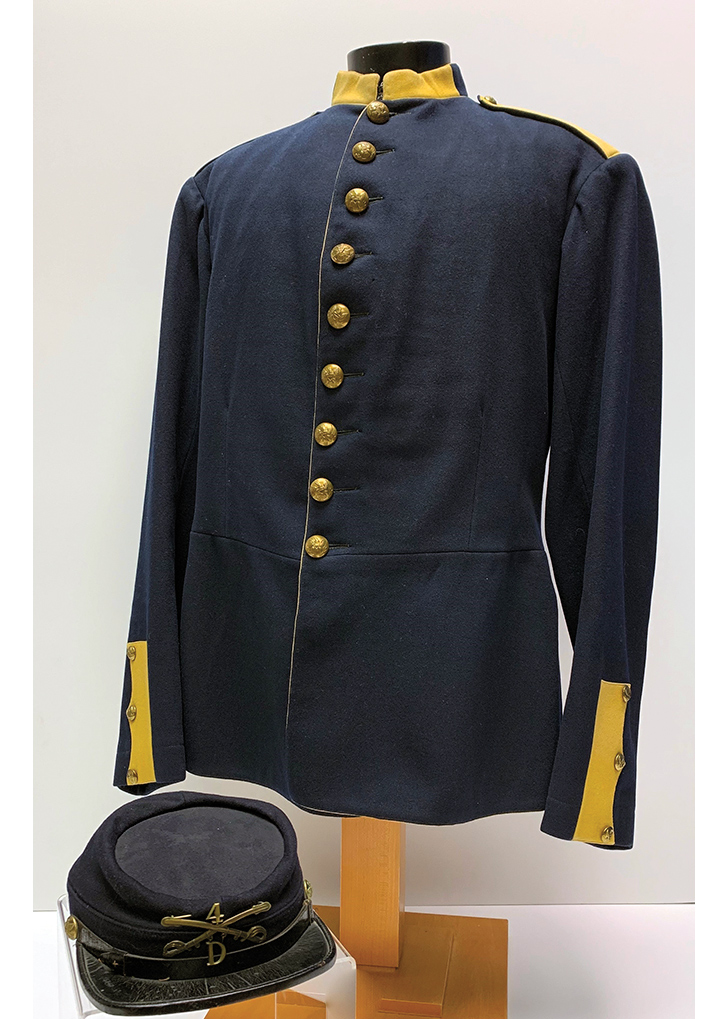 Despite these momentous sea changes, the market remained solid. For instance, during July of 2019, the Coeur d'Alene Art Auction cleared an impressive $17 million with buyer's premiums included. Moreover, September, which is a bellwether month for Western art sales, opened strong with more than a $1 million gross at the 14th annual Quest for the West® Art Show and Sale, held September 6-7 in Indianapolis at the Eiteljorg Museum of American Indians and Western Art. Notably, this is a fixed-price, luck-of-the-draw sale, rather than an auction, with all artworks remaining on exhibition at the Eiteljorg Museum through October 6.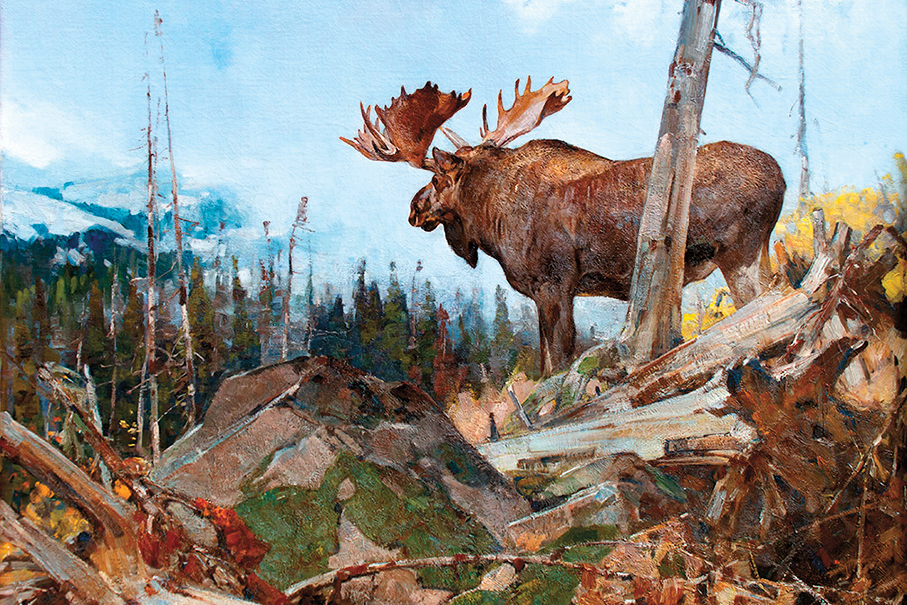 Of equal importance is that every one of the pieces was provided by living artists as were the 271 lots offered at the September 20-21 38th Annual Buffalo Bill Art Show & Sale. According to the Cody Country Chamber of Commerce, the organization responsible for the event: "More than $1,023,000 worth of art was sold when the gavel dropped on the last art piece." Included in this figure was the live auction's highest-selling piece by Ron Kingswood. Titled Feast Day, the painting sold for $31,625 with the 15 percent buyer's premium.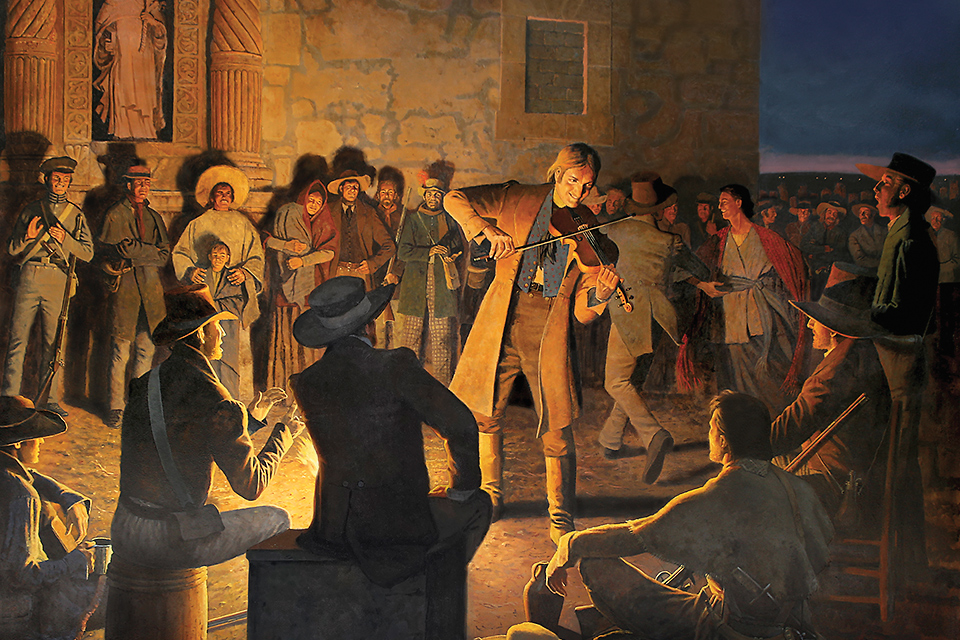 In contrast, on September 13-14, the 30th Annual Jackson Hole Art Auction hosted at the community's Center for the Arts, presented a mixture of living artists and past masters. The cover for the impressive catalog for this event, Carl Rungius's (1869–1959) Alaskan Wilderness, proved the star of the show, fetching the highest price at $642,500 with buyer's premium. Additional standouts included Olaf Wieghorst's The Last March, which brought nearly double its low estimate at an impressive $93,600, and Charlie Dye's iconic Western scene, Remuda, that reached its high-end estimate, at the same price. Additionally, 17 new artist world records were achieved.
All in all, despite several key players withdrawing from the collectible art scene, or playing different roles, the future seems bright as new faces enter the stage.
John Langellier, a frequent contributor to True West for over a decade, as well as author of dozens of books, received his BA and MA in history from the University of San Diego and his PhD from Kansas State University.
Art and Collectibles
Best Western Art Collection
National Cowboy & Western Heritage Museum, Oklahoma City, OK
Founded in 1955 in Oklahoma's capital city, the museum is one of the preeminent museums in the United States dedicated to the cultural history and heritage of the American West. Annually more than 10 million visitors tour its Western art galleries, Old West and American Indian history exhibitions and its three halls of fame: the Hall of Great Westerners, Hall of Great Western Performers and Rodeo Hall of Fame. The Annual Prix de West Invitational Art Exhibition & Sale, held every June to August, is considered one of the premier Western art shows and sales in the United States. NationalCowboyMuseum.org
Readers' Choice: TIE: Panhandle-Plains Historical Museum, Canyon, TX/ The Brinton Museum, Big Horn, WY
Best American Indian Collection
Eddie Basha Collection Museum, Chandler, AZ
The Eddie Basha Collection, an internationally acclaimed collection of American Indian and contemporary Western American art, is housed in the Zelma Basha Salmeri Gallery. Arizona grocery entrepreneur and lauded civic leader Eddie Basha began collecting Western art in 1971, quickly developing a personal passion and appreciation for the history of the West, American Indian culture and Western art. With over 3,500 pieces of Western art, much of it by Native artists, the Eddie Basha Collection has gained a reputation as one of the finest American Indian art exhibitions in the the country. EddieBashaCollection.com
Readers' Choice: BBCW Plains Indian Museum, Cody, WY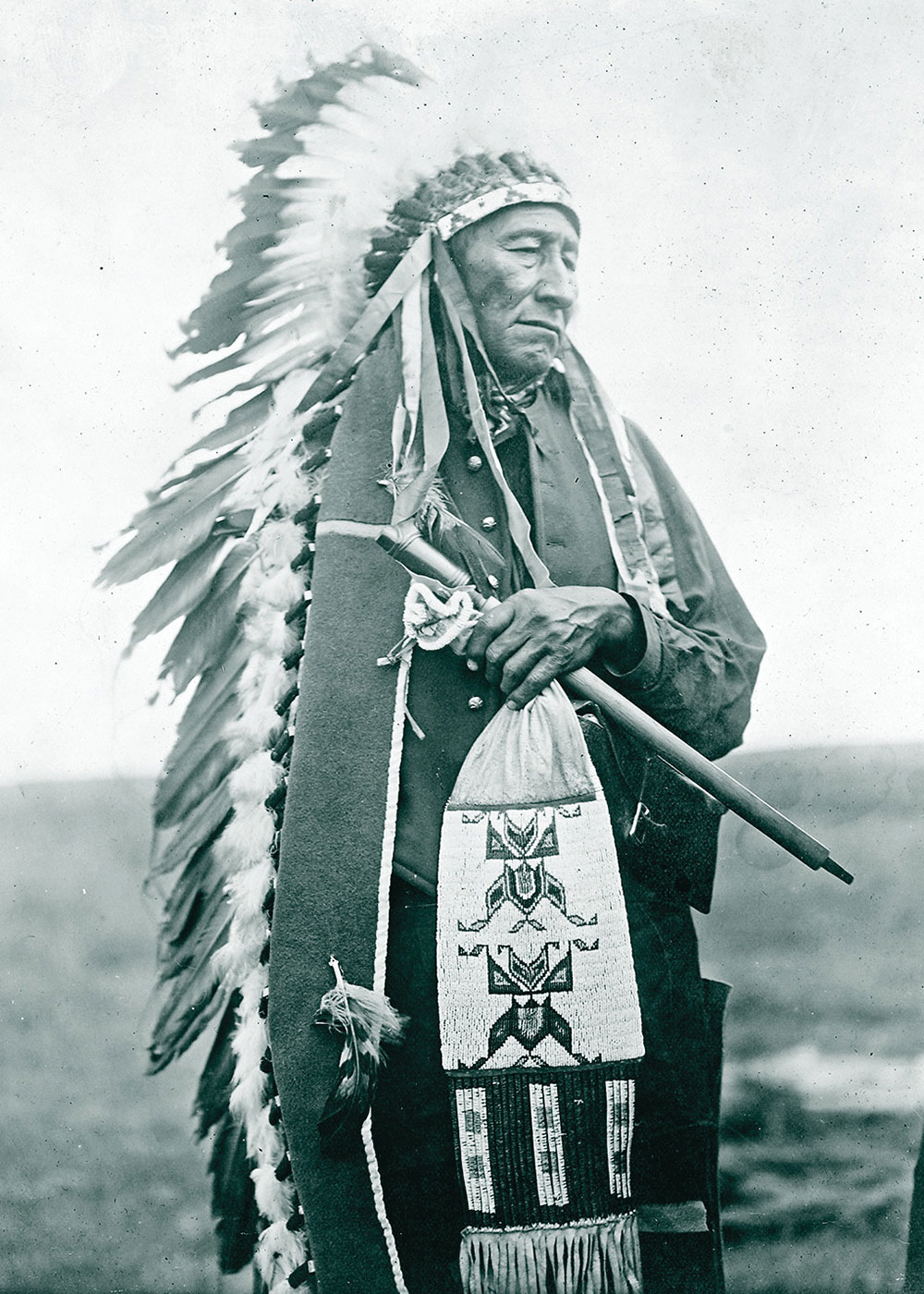 Best Treasure-Hunting Device
Garrett Metal Detectors, Garland, TX
Charles and Eleanor Garrett founded Garrett Metal Detectors in 1964. Fifty-five years later, Eleanor still leads the family-owned company with the same philosophies that have made them one of the leaders in the metal detector marketplace: make the best metal detectors, sell them at a fair and reasonable cost, and place customer service and satisfaction as the top priorities of the company. Today, Garrett has three major divisions: Sport, Security and Countermine/ERW. The Sport Division offers professional and amateur detectorists one of the most sophisticated product lines in the world. Garrett.com
Readers' Choice: Garrett Metal Detectors, Garland, TX
Best Western Art Collector
Tim Peterson, Cape Cod, MA
Renowned and highly respected Western art collector Tim Peterson developed a passion for the West and Western art during his childhood in the Midwest. Today, Peterson's Family Collection is on loan at Western Spirit: Scottsdale's Museum of the West, showcased in the second-floor "Courage and Crossroads: A Visual Journey through the Early American West" exhibition. Peterson also recently collaborated with the museum to exhibit his Paul Calle collection in "Life of Exploration: From the Mountains to the Moon," and his Maynard Dixon collection in "Maynard Dixon's American West."
Readers' Choice: Tom Petrie (Petrie Institute of Western American Art) Denver Art Museum, CO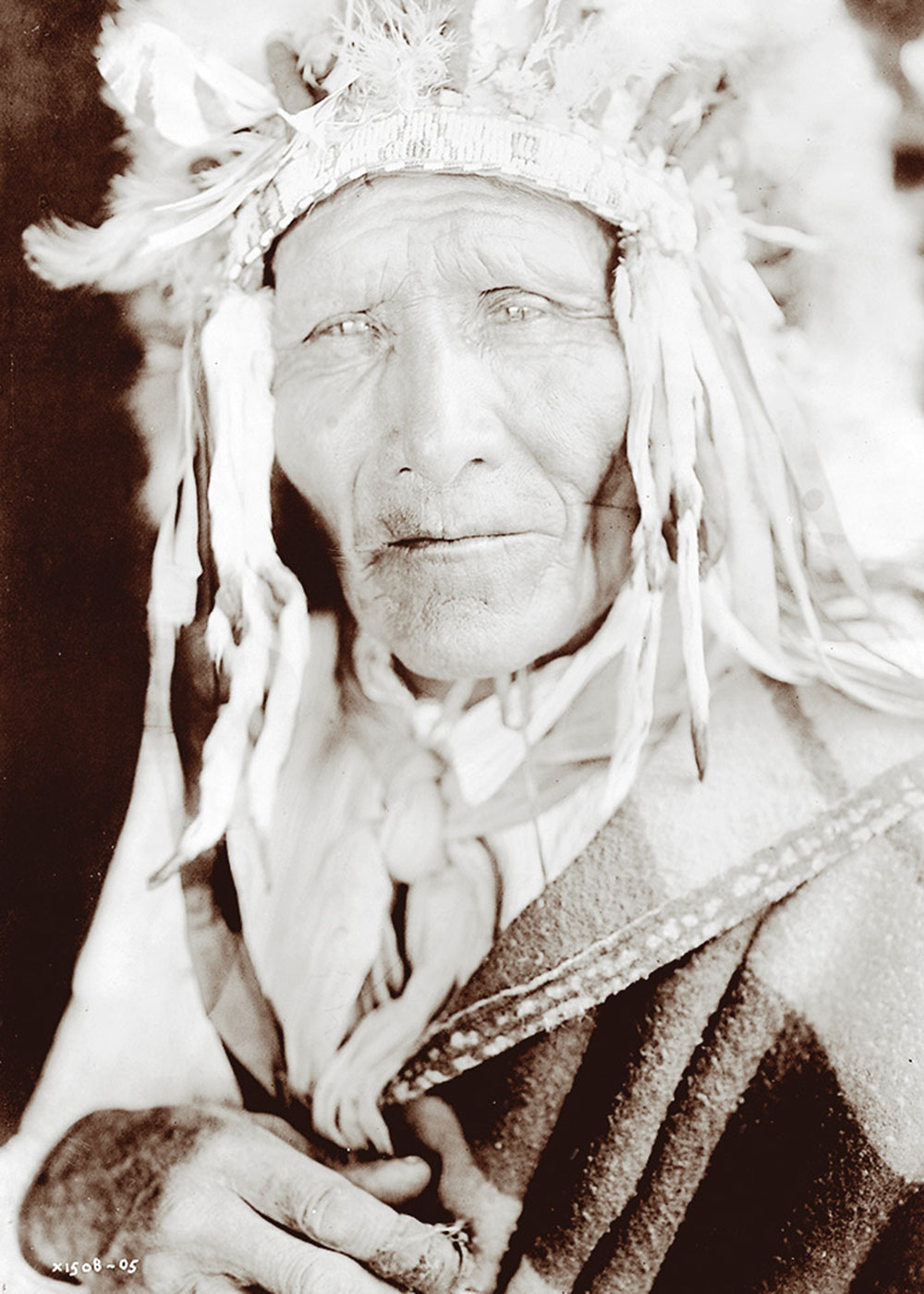 Best Western History Collector
Johnny Morris, Ridgedale, MO
For the second year in a row, Johnny Morris ranks as True West's best Western history collector. Morris is the founder of Bass Pro Shops, Big Cedar Lodge, Dogwood Canyon Nature Park, Tracker Boats, Top of the Rock and more. He was born and raised in the Ozarks of Missouri. His success in Bass Pro Shops has never taken him far from his home in the Ozarks, where thousands annually visit his Top of the Rock resort and the Ancient Ozarks Natural History Museum, home to Morris's Western art collection, artifacts and arrowheads. Morris also owns and operates the 350,000-square-foot Johnny Morris's Wonders of Wildlife Museum & Aquarium in Springfield, Missouri.
Readers' Choice: Abe Hayes, Arizona West Galleries, Scottsdale, AZ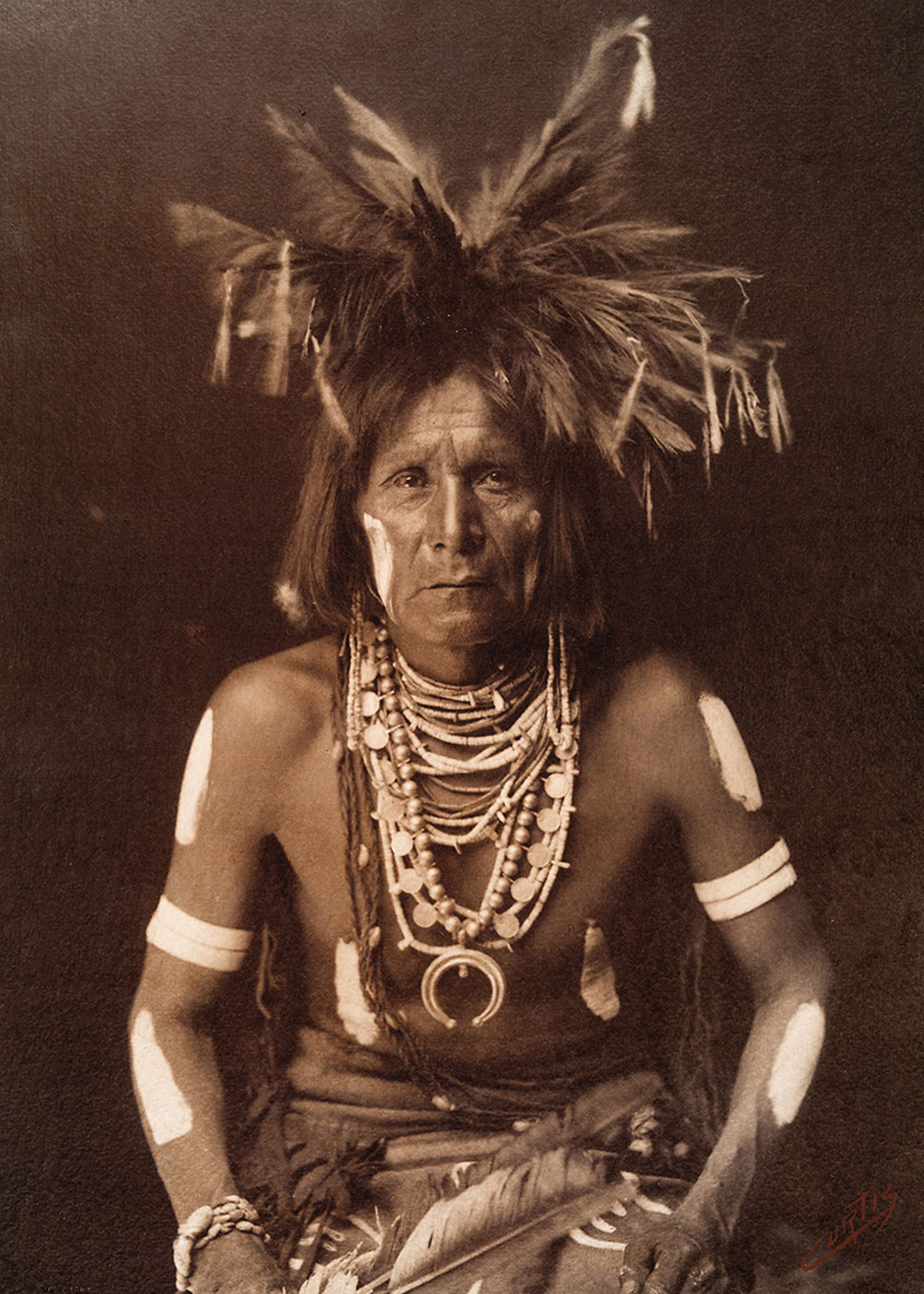 Best Pioneer History Collection
Harold Warp Pioneer Village, Minden, NE
Travel to Minden, Nebraska, and discover how the pioneers settled America. Over 50,000 historic items are on display at the museum campus of 26 buildings, including a Pony Express station, depot, livery stockade and sod house. A motel and campground are conveniently located adjacent to the history-rich complex. PioneerVillage.org
Readers' Choice: Pioneer Memorial Museum, Salt Lake City, UT
Best Old West Collectibles Auction
Brian Lebel's Old West Auction Santa Fe, NM and Mesa, AZ
In 2019, Brian Lebel's Old West Auction handled the auctioning of one of the most significant private Western memorabilia and photo collections ever put under the gavel—the Robert G. McCubbin Collection. In 2020, Lebel's annual auctions are highly anticipated by sellers and buyers and the following are currently scheduled: the 20th Annual Old West Show & Auction in Mesa, Arizona, January 25-26, 2020, and the 31st Annual Cody Old West Show & Auction in Santa Fe, June 27-28, 2020. OldWestEvents.com
Readers' Choice: Heritage Auctions, Dallas, TX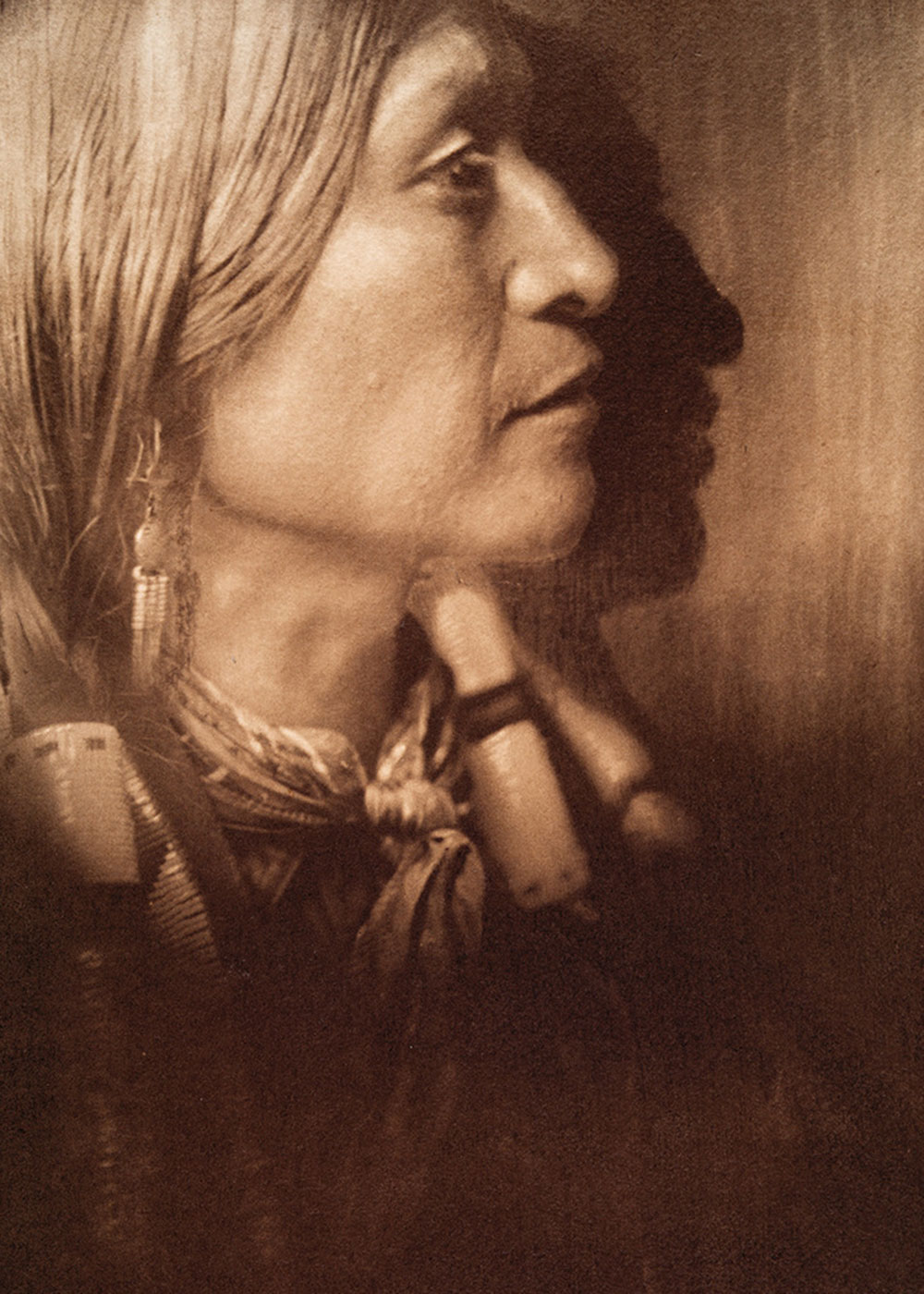 Best Western Collectibles Gallery
Cowboy Legacy Gallery, Scottsdale, AZ
For over 15 years, Cowboy Legacy Gallery owner Bill Welch has welcomed customers to his gallery with Western collectibles and art dating back to the early 19th century. Welch's dedicated buyers are from around the world, due to his reputation for offering the best Western art, antiques, artifacts and cowboy collectibles, including saddles, bits, spurs and chaps.
7077 E. Main St, Ste 10
Scottsdale, AZ 85251
(480) 595-8999
Readers' Choice: Buffalo Bill Center of the West, Cody, WY
Best Old West Art Auction
Heritage Auction Galleries, Dallas, TX
Heritage Auctions in Dallas is an internationally recognized leader in selling Western art, movie posters and collectibles. Major Western artists' originals auctioned in 2019 included pieces by Frank Earle Schoonover, Henry Farny, Maynard Dixon, Fritz Scholder, Albert Bierstadt, Olaf Wieghorst and Paul Pletka. HA.com
Readers' Choice: Scottsdale Art Auction, Scottsdale, AZ
Best Old West Firearms Auction
Morphy Auctions, Denver, PA
Internationally recognized for its annual firearm auctions, Morphy holds at least five auctions a year in which firearms are the centerpiece of the event. Well-known to collectors is Morphy's Edged Weapons, Armor & Militaria, Field & Range Firearms, and Extraordinary, Sporting & Collector Firearms, the latter two held twice each year. Auctions in 2019 featured several items from the Western military collections of Dr. Frank Wagner and the late Glenn Swanson, with Morphy's Extraordinary, Sporting & Collector Firearms auction on October 22-23 realizing over $10 million in sales. MorphyAuctions.com.
Readers' Choice: Brian Lebel's Old West Auction, NM & AZ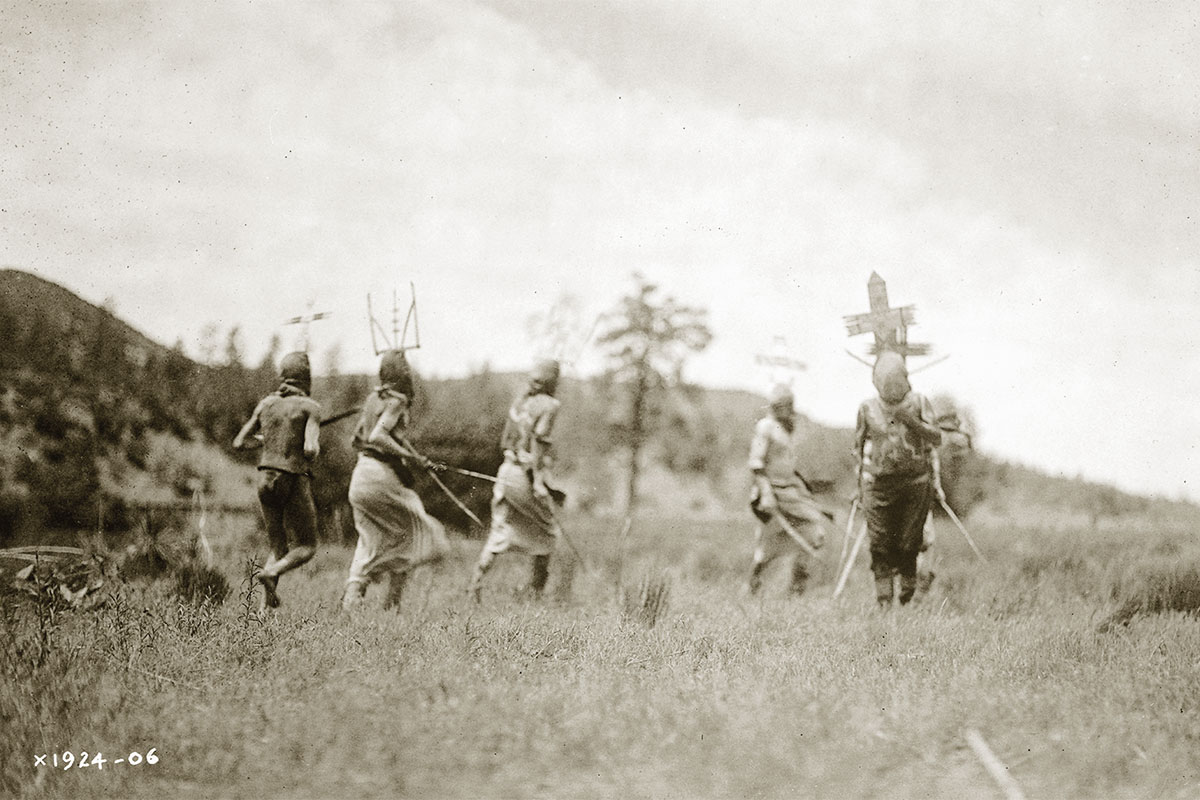 Best Western Painter
Maynard Dixon
The West's greatest artist was recently showcased at Western Spirit: Scottsdale's Museum of the West's "Maynard Dixon's American West" exhibition, which debuted October 14, 2019, and in Mark Sublette's accompanying catalog Maynard Dixon's American West: Along the Distant Mesa. You might make a case that there are better painters, but in the end, Maynard Dixon is the West's greatest artist. He made the transition from early 20th-century illustration to modern, contemporary Western art with integrity and authenticity.
Readers' Choice: C.M. Russell
Best Western Painter (Living)
Logan Maxwell Hagege
Born and raised in Southern California, Logan Maxwell Hagege (pronounced Ah-jejj) has quickly become one of the most respected young Western artists. He splits his time between Los Angeles and a rural isolated studio-cabin in Arizona. Hagege, a contemporary artist recently featured at Western Spirit: Scottsdale's Museum of the West, is well-known for his contemporary Western art that features Southwestern American Indians, cowboys and bucking broncs and landscapes. Art critics have compared the award-winning artist to Maynard Dixon and Ed Mell. LoganHegege.com
Readers' Choice: Sherry Blanchard Stuart, Scottsdale, AZ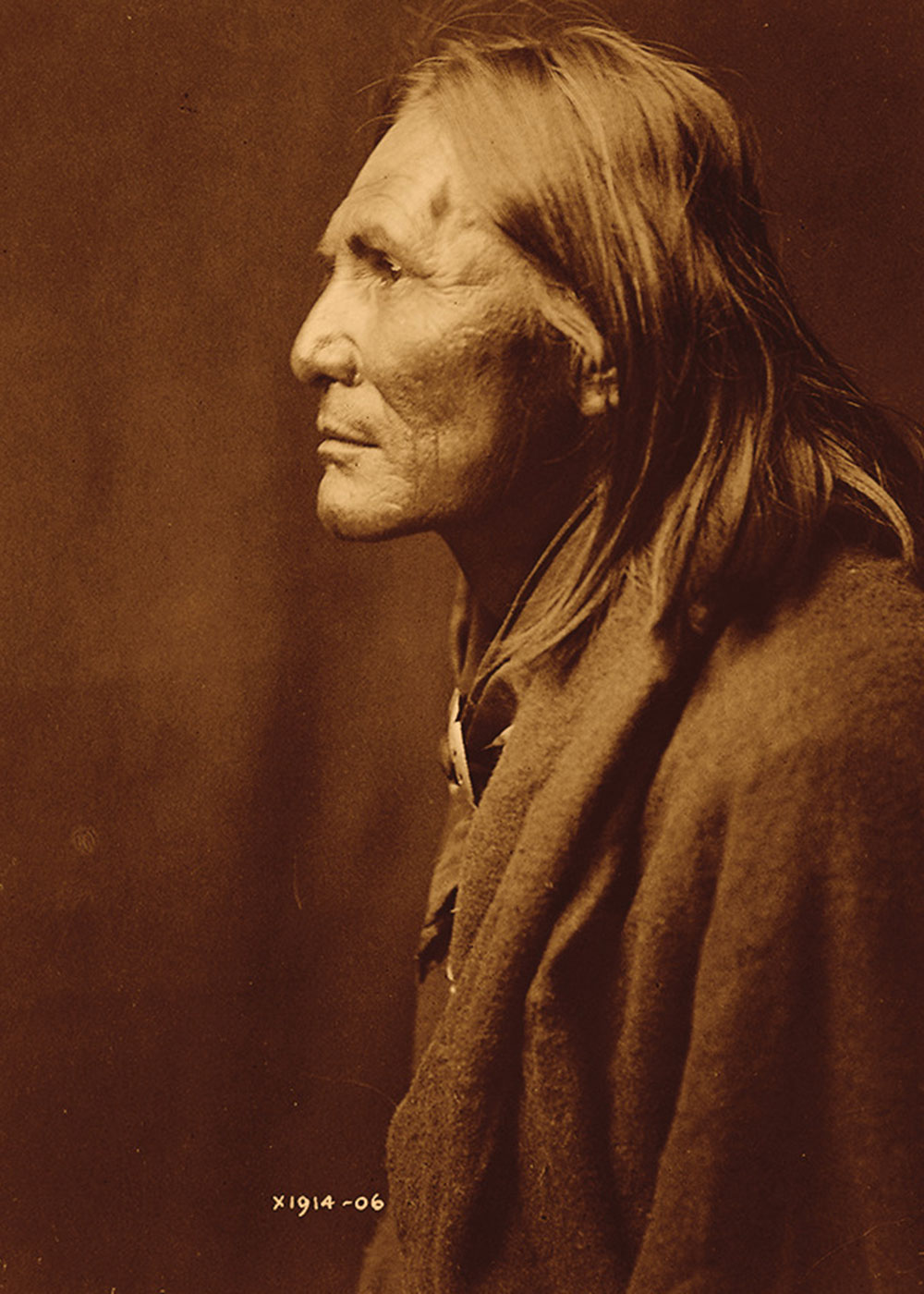 Best Western Art Gallery
Medicine Man Gallery, Tucson, AZ
Founded by Dr. Mark Sublette, a former physician, Medicine Man Gallery is internationally recognized as one of the finest dealers of Maynard Dixon artwork. Sublette is also well-known for showcasing Early American and Western paintings, antiques, American Indian art, and works by contemporary Western artists and sculptors, Taos Society of Artists and Cowboy Artists of America. MedicineManGallery.com.
Readers' Choice: Legacy Gallery, Scottsdale, AZ
Best Old West Art Town
Tubac, AZ
Tubac Presidio was the first Spanish fort in present-day Arizona and is famous for being the launch point of the Anza Expedition to San Francisco in 1775. In 1856, pioneer Charles Poston made it the headquarters of his mining company. Today, in addition to Tubac Presidio State Park, Tubac has become one of Arizona's best known art colonies with one of the largest communities of art galleries in the Southwest. Visitors should start their tour at the Tubac Center of the Arts. Tubac's 61st Festival of the Arts will be February 5-9, 2020. TubacArts.org
Readers' Choice: Santa Fe, NM