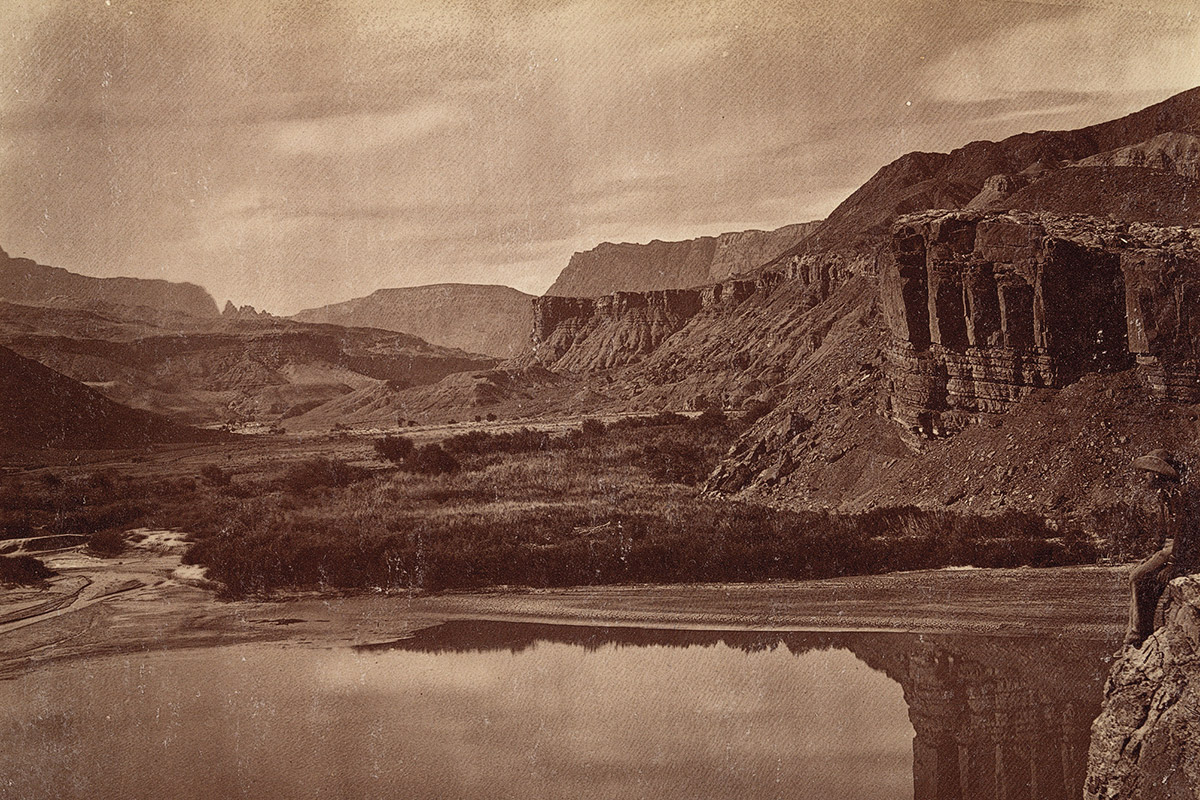 Highways to History
For well over six decades the editors of True West magazine have been encouraging its readers to hit the road and travel the blue highways and back roads of the Western United States to discover firsthand where history happened. Since those first issues of 1953, the interstate system has crisscrossed the country, dozens of historic railroads have been saved and restored, and the national preservation movement has assisted the renovation of thousands of historic sites and buildings across the West. In addition, federal and state agencies have created scenic highway and byway systems that promote travel to the most scenic—and, in many locations, most isolated wild—places in the country.
In 1968, Congress awarded the National Park Service the management of the National Historic and National Scenic trails systems. Currently, there are 19 Historic Trails you can drive and 11 Scenic Trails you can hike. In 2020, the commemoration of the bicentennial of the Santa Fe Trail will launch ahead of the 2021 anniversary year with museum exhibits, events and exhibitions on the nation's first commercial Western highway.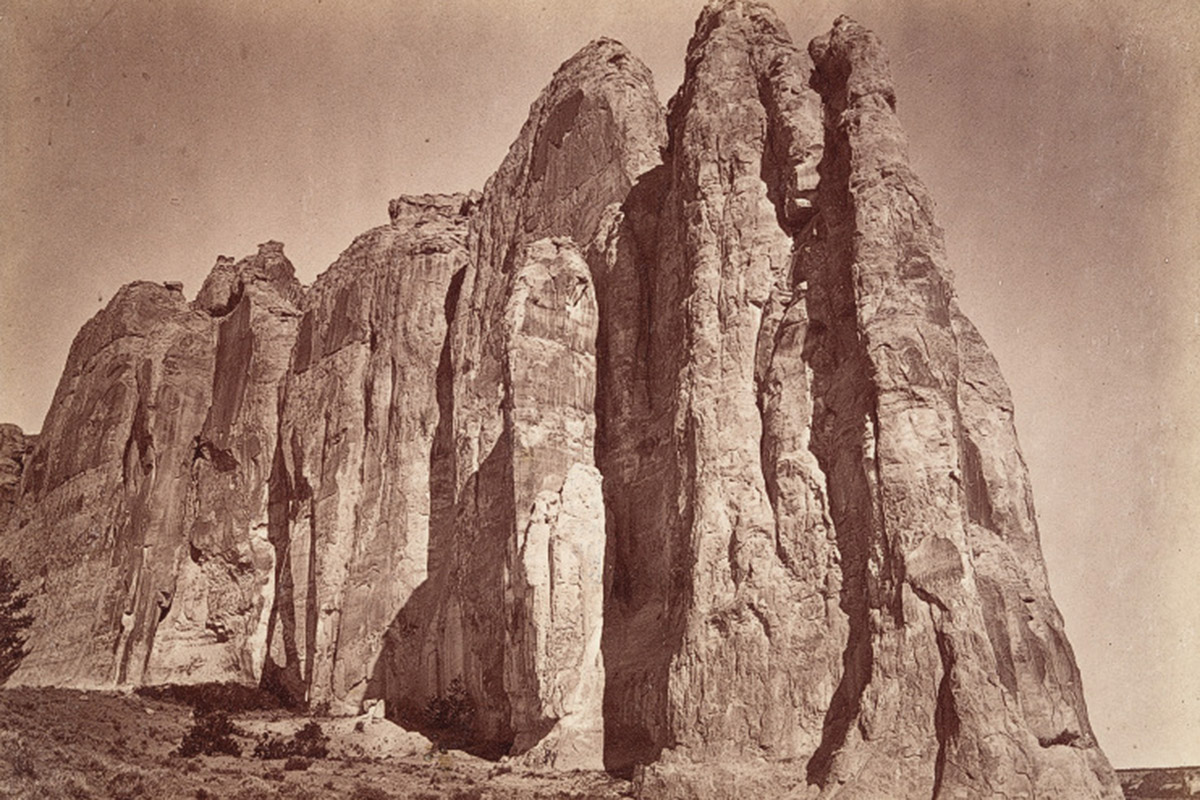 Along those thousands of miles of scenic routes, travelers will discover that our annual Best of the West Travel honorees are dedicated to keeping the spirit of the Old West alive in their communities for today's and tomorrow's generations. Without their passion and dedication to the heritage of their communities—efforts we at True West are honored to promote—much of our history would be lost. We encourage you to plan the trip of a lifetime and head West to discover your own personal trail of Western history.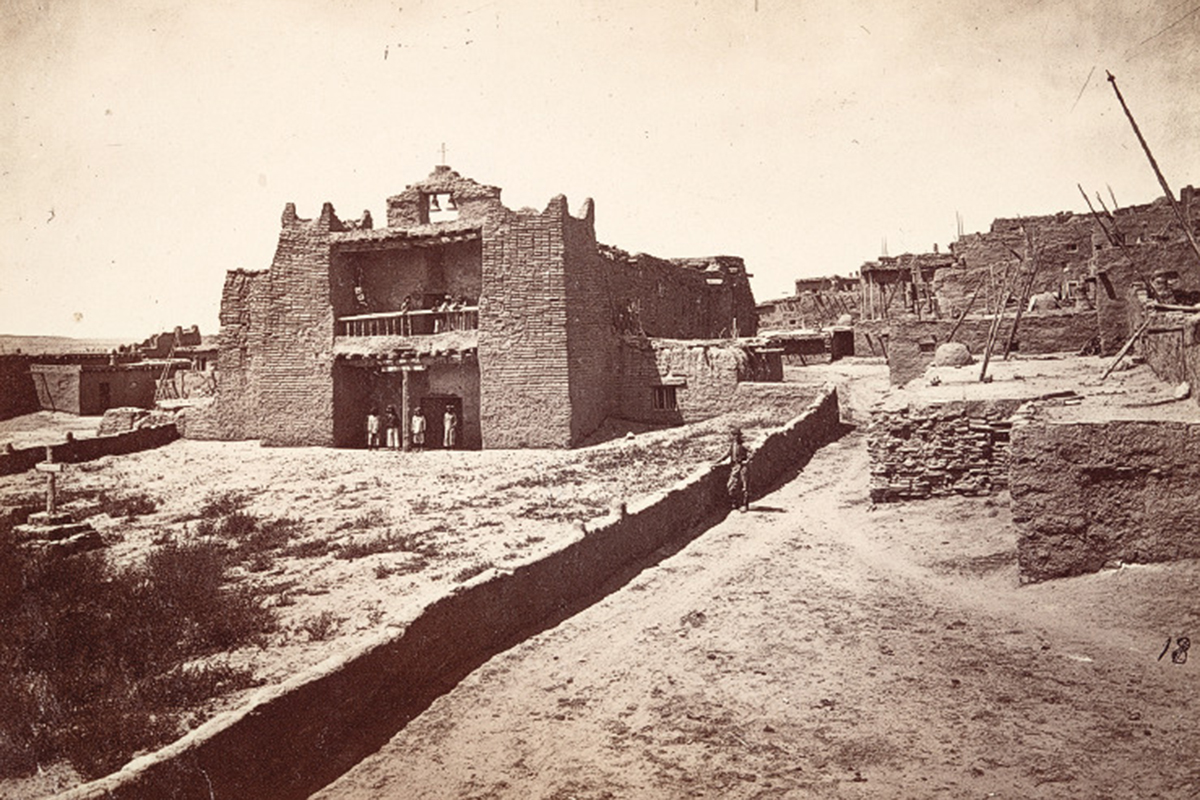 Best Place to Live Like an Old West Cowboy (Winter)
San Angelo, TX
Visitors to San Angelo can stroll back in time on the city's oldest boulevard, Concho Street, before attending the 17-day San Angelo Stock Show and Rodeo, January 31 to February 16, 2020. The rodeo is one of the nation's largest annual PRCA events and the livestock show has over 5,500 4-H and FFA exhibitors. Don't miss a tour of the Santa Fe Depot and Railway Museum at the historic station on the south side of downtown or a walk around Fort Concho's grounds, museum and 23 original and restored buildings.
SanAngelo.org
Readers' Choice: Prescott, AZ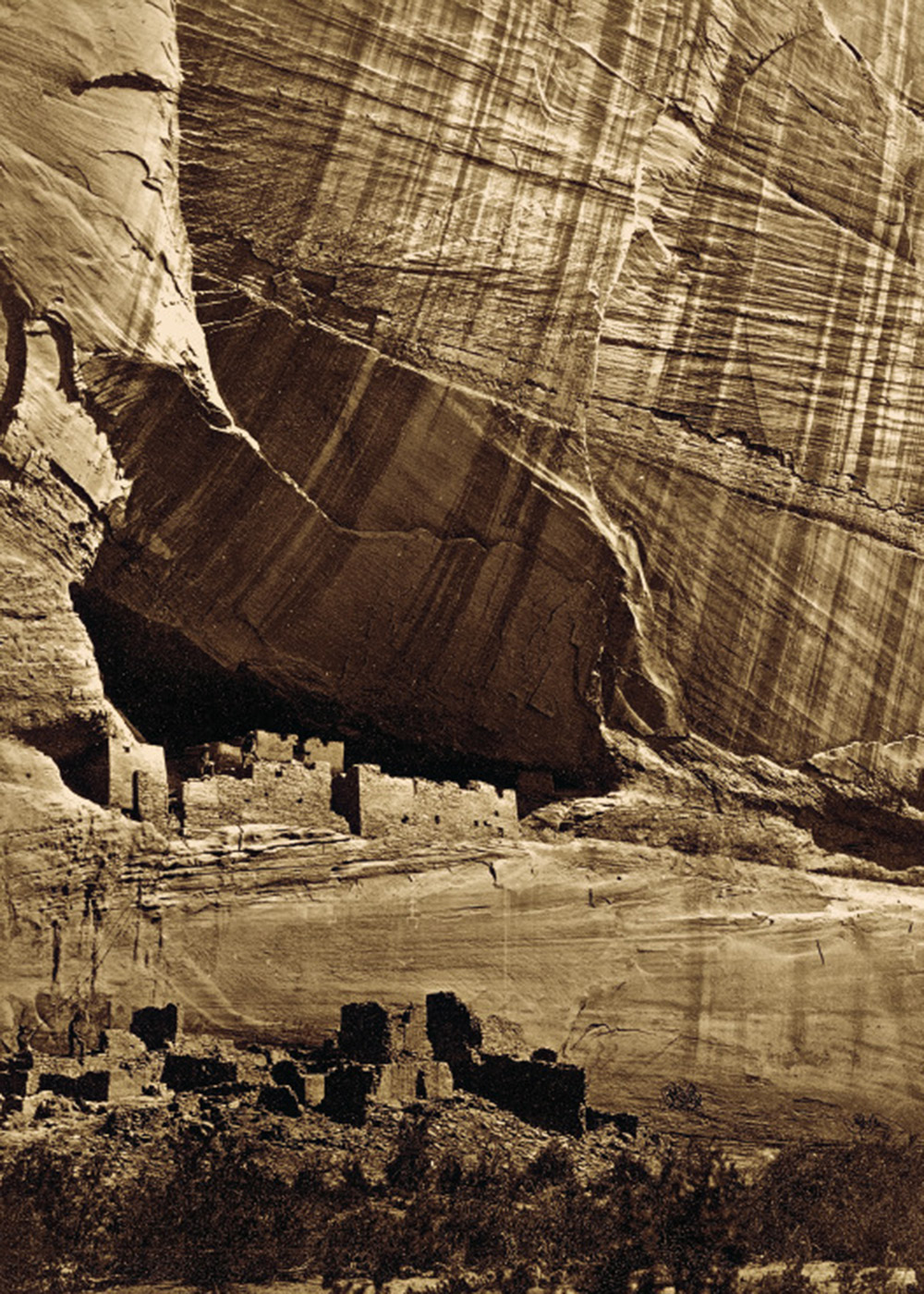 Best Place to Live Like an Old West Cowboy (Summer)
Sheridan, WY
In 1882 John D. Loucks founded Sheridan, which he named in honor of his commanding officer in the Civil War. The gateway city to the Big Horn Mountains and Little Big Horn country of Montana, Sheridan became an economic center for the bi-state region after the railroad arrived in 1892. Today, visitors can stroll historic downtown, visit local landmarks, King Ropes and the Mint Bar, tour the local Brinton, Sheridan County and Bozeman Trail museums and stay at Buffalo Bill Cody's fully restored Sheridan Inn. In 2020, Sheridan will celebrate the 90th Annual WYO Rodeo, which will be held July 6-12, a highlight of every summer in the historic city.
SheridanWyoming.org
Readers' Choice: Cody, WY
Best Old West Gunfighter Town
Deadwood, SD
Historic Deadwood, South Dakota, is one of the premiere Old West cities to visit in the Western United States. With its historic past in the Black Hills Gold Rush, Deadwood has been North Hills' destination for opportunity and entertainment since its hardscrabble founding in 1876. From the end of May to late September, the professional re-enactment group, Deadwood Alive, puts on three free Main Street Shootouts during the day and the Trial of Jack McCall in the evening, Monday through Saturday.
Deadwood.com / DeadwoodAlive.com
Readers' Choice: Tombstone, AZ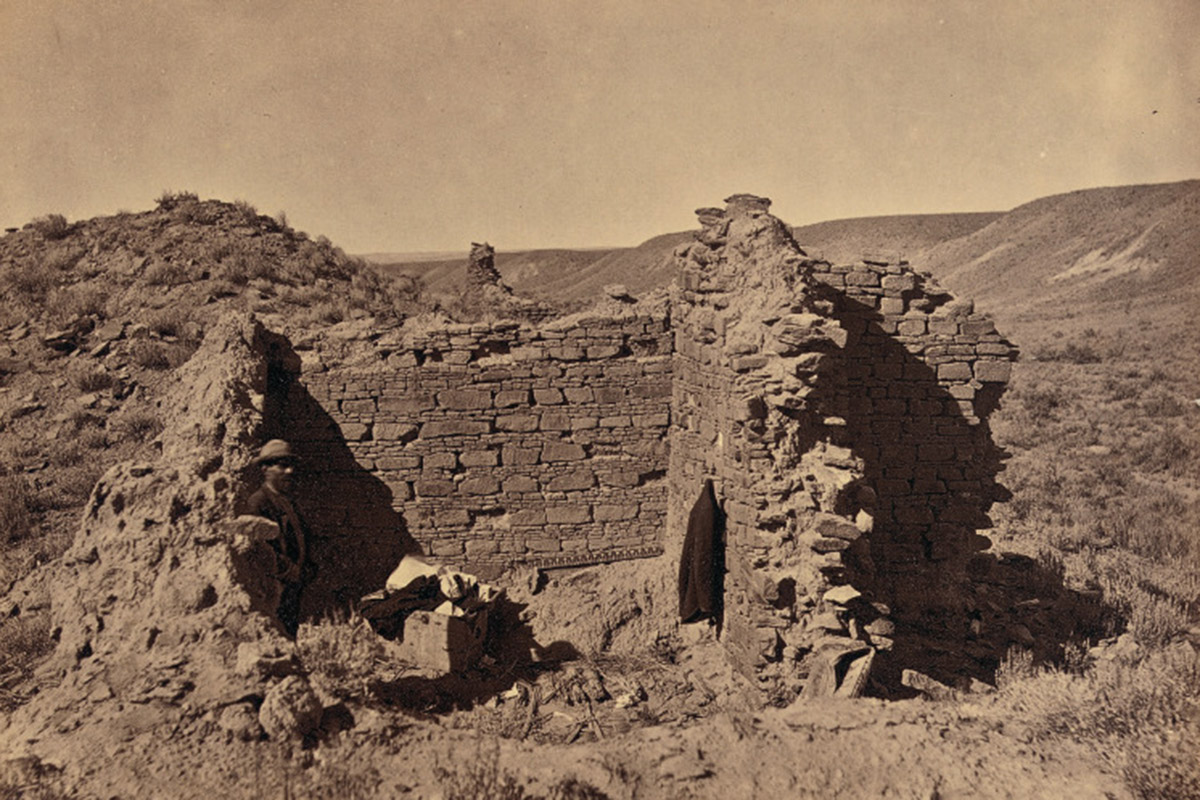 Best Town for Historic Entertainment
Laramie, WY
Best known today as the home of the University of Wyoming, Laramie's heritage as an Old West city begins in the 1860s along the overland route of the Union Pacific rail line. Like many railroad camps, Laramie quickly gained a wild reputation for lawlessness. Today's visitors can tour 15 historic sites from Laramie's early years on the Legends of Laramie Tour, sponsored by the Laramie Area Visitor Center. The tour includes the Wyoming Territorial Prison State Historic Site, Historic Ivinson Mansion, the historic Laramie Union Pacific Train Station and the ghost town of Sherman at the Ames Monument. Don't miss Laramie Jubilee Days' rodeo and festival, including a carnival and parade, July 4-12, 2020.
VisitLaramie.org
Readers' Choice: Virginia City, NV
Best Architecturally Preserved Western Town
Guthrie, OK
Guthrie was founded in April 1889 during the land-rush for Unassigned Lands in central Oklahoma (Indian Territory). The historic first Territorial capital and state capital of Oklahoma went from tents to brick and stone buildings within a few months. The local preservation movement, city leaders, local citizens and the Oklahoma Historical Society have worked together on a series of initiatives to preserve Guthrie's architectural legacy. The Capitol Townsite Historic District is a National Historic Landmark. A tour of the city should start at the Oklahoma Territorial Museum.
CityOfGuthrie.com
Readers' Choice: Deadwood, SD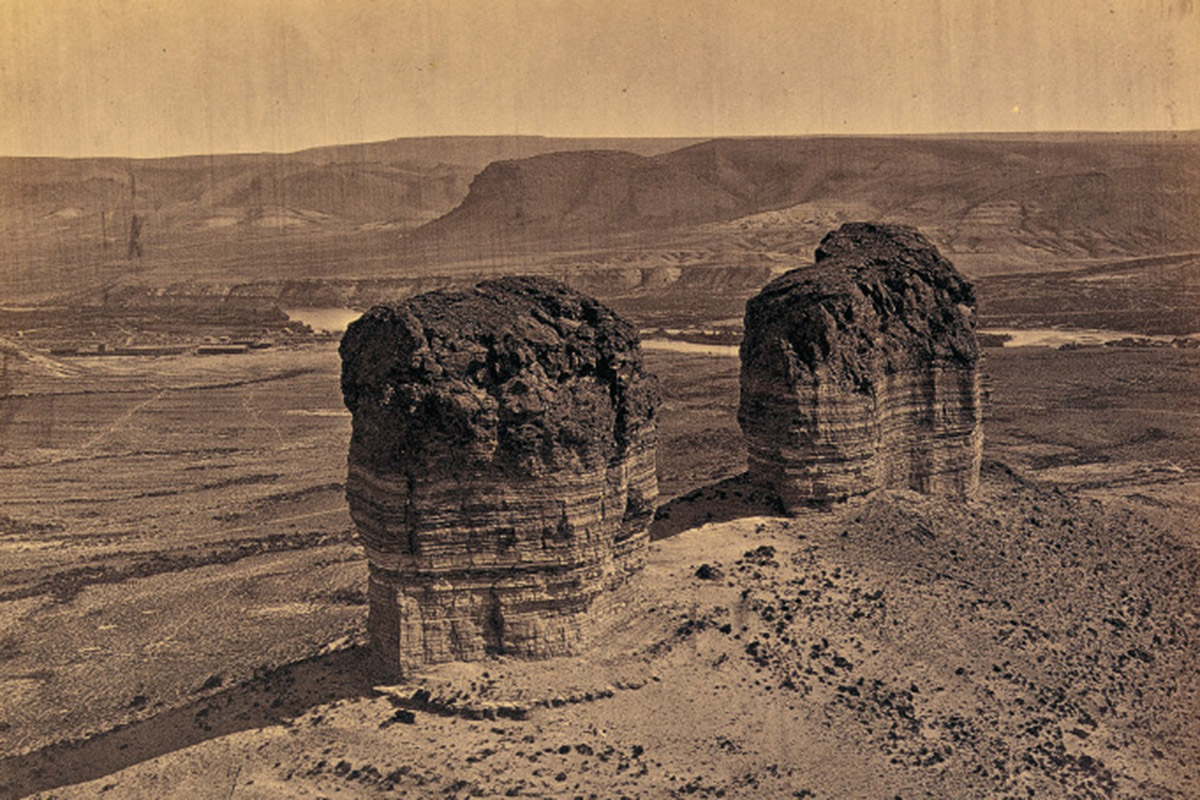 Best Living History Farm Museum
Mahaffie Stagecoach Stop & Farm Museum, Olathe, KS
Open year round, the living history center entertains and educates visitors about 1860s Kansas frontier life. All generations will enjoy learning about the day-to-day responsibilities of farm living, including the raising and caring of horses, chickens and other livestock. Don't miss a tour of the Agricultural Heritage Barn and its farm implement and wagon collection.
Mahaffie.org
Readers' Choice: Stuhr Museum of the Prairie Pioneer, Grand Island, NE
Best Historic Town Tour
Trail of Fame, Dodge City, KS
Sidewalk medallions and statues along Dodge City's Trail of Fame commemorate the city's famous and infamous denizens—including Wyatt Earp and Doc Holliday—and the actors who have portrayed them. Some celebrities have signed and left handprints in the concrete near their medallions. Pick up a map for the free walking tour at the information center. Don't miss the newest statue on the Trail of Fame, a life-sized statue of James Arness as Gunsmoke's iconic Marshall Matt Dillon.
DodgeCityTrailofFame.org
Readers' Choice: Louis L'Amour Walking Tour, Jamestown, ND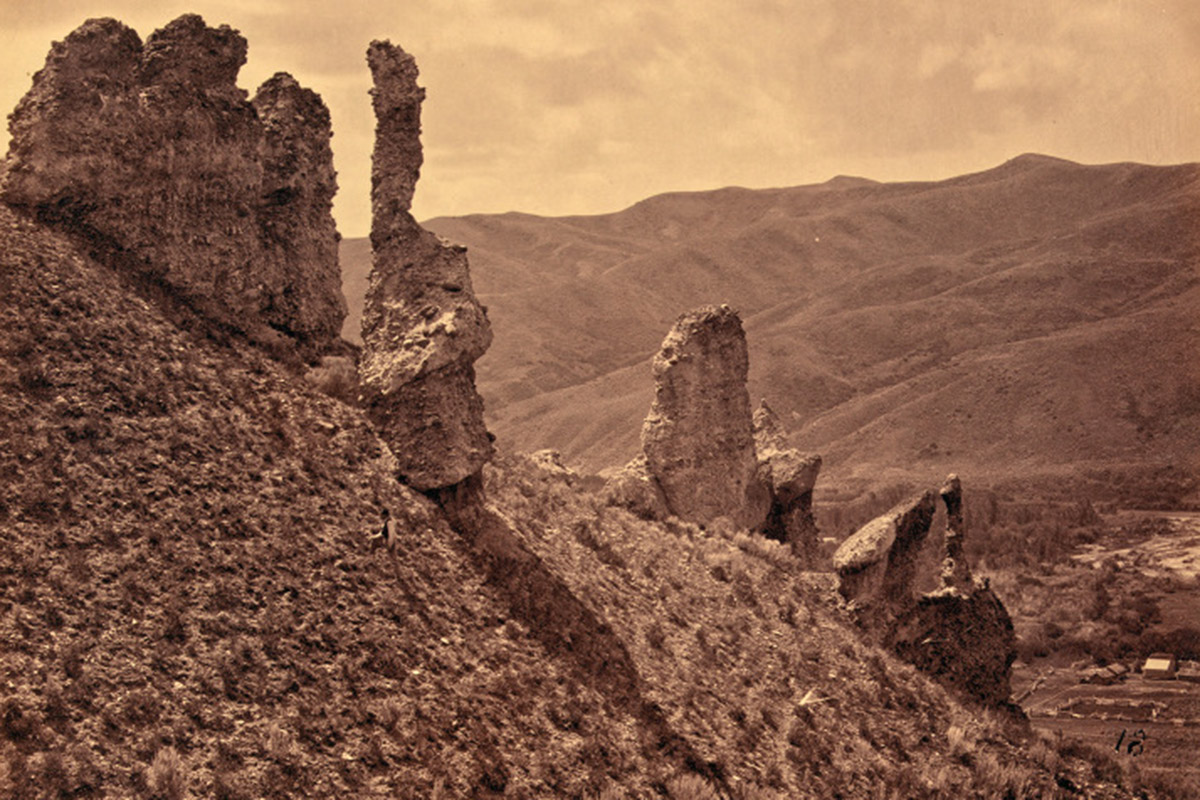 Best Promotion of a Historic Place
Prescott, AZ
The original territorial capital of Arizona, Prescott's promotions have made the city a popular destination in the state of Arizona. Check with the Chamber of Commerce for a full calendar of annual Old West events held at the Courthouse Plaza. Don't miss Frontier Days and the World's Oldest Rodeo every Fourth of July.
Visit-Prescott.com
Readers' Choice: Deadwood, SD
Best Old West Town to Live In
Prescott, AZ
Prescott's Courthouse Square and historic downtown welcomes visitors and residents to enjoy the mile-high city with its heritage hotels, Whiskey Row shops and saloons, and numerous art galleries, restaurants, museums and antique shops. Annual Old West events enjoyed by all generations include the Prescott Bluegrass Festival, Frontier Days and the World's Oldest Rodeo, Arizona Cowboy Poets Gathering, Prescott Holiday Parade and Sharlot Hall's Frontier Christmas. Day drives from Prescott lead to adventures in historic Arizona towns of Jerome, Sedona, Cottonwood, Cornville, Camp Verde, Wickenburg, Williams, Flagstaff and Kingman.
Visit-Prescott.com
Readers' Choice: Tombstone, AZ
Best Historic Railroad of the West
Georgetown Loop Railroad & Mining Park, Georgetown, CO
Built in 1884, Colorado's Georgetown Loop Railroad is one of the engineering wonders of the Rocky Mountain state's historic narrow-gauge rail lines. Passengers will enjoy the thrill of riding on historic rolling stock pulled by a steam-driven locomotive across the new High Bridge. A great variety of special train packages, mine tours and gold-panning throughout the year will satisfy every age group and railroad aficionado.
GeorgetownLoopRR.com
Readers' Choice: Cumbres & Toltec, CO/NM
Best "Who Slept Here" Hotel
The Occidental, Buffalo, WY
Visitors to Buffalo, Wyoming, should consider spending the night and dining at the Occidental Hotel, where Owen Wister may have written part of his novel, The Virginian. Famous former guests of the historic hotel include Butch Cassidy, the Sundance Kid, Theodore Roosevelt, Calamity Jane, Tom Horn, Buffalo Bill Cody and Ernest Hemingway. While in town, visit the Jim Gatchell Memorial Museum's exhibits that chronicle local history, including the Johnson County War. Just outside town is the TA Ranch, a historic guest ranch that was the site of a major conflict during the cattle war. Don't miss Longmire Days every July in celebration of writer Craig Johnson's Walt Longmire mystery novels and television series set in Big Horn Country.
OccidentalWyoming.com
Readers' Choice: TIE: The Hotel Colorado, Glenwood Springs, CO/Buffalo Bill's Irma Hotel, WY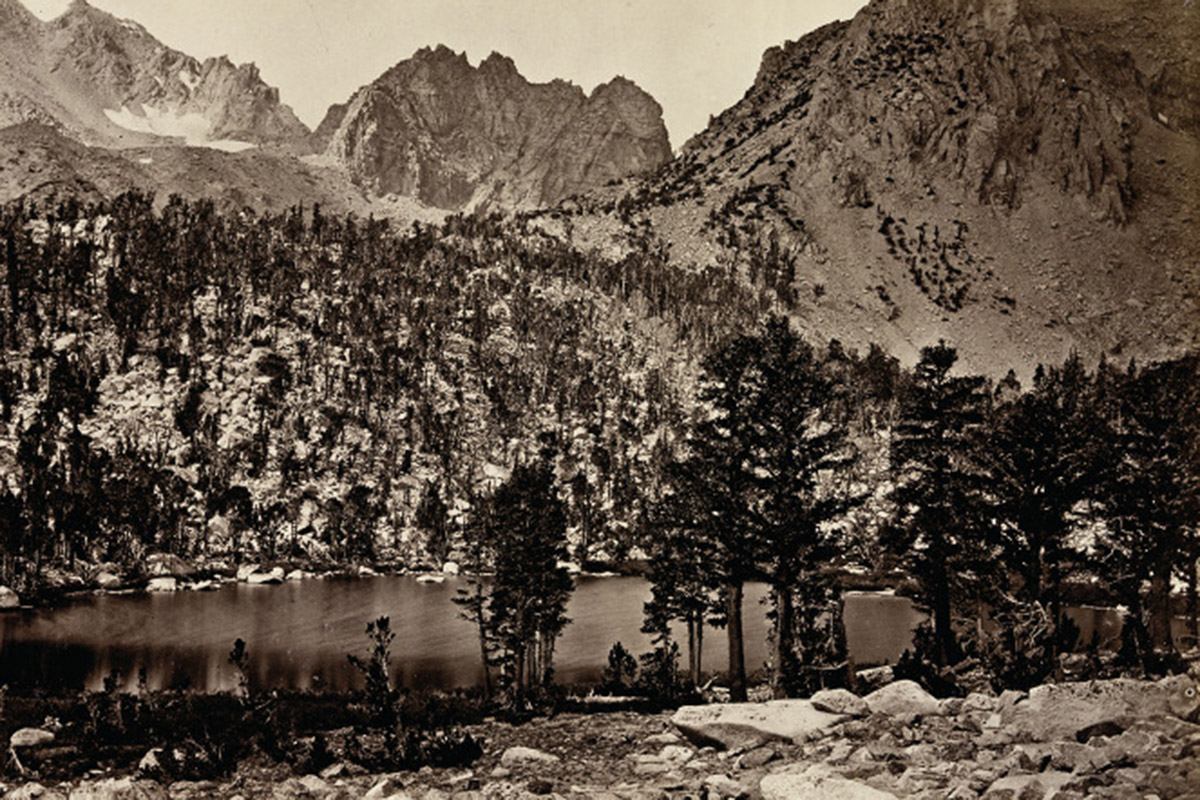 Best Heritage Hotel
Strater Hotel, Durango, CO
Located in the heart of the San Juan Mountains on the banks of the Animas River in southwestern Colorado, Durango is home to the Historic Strater Hotel, a Victorian-era inn built in 1887 in the downtown district. The fully restored hotel is located within walking distance of the world-famous Durango-Silverton Narrow Gauge Railroad, which takes passengers on a breathtaking round-trip ride into history on the narrow-gauge railroad to Silverton and back. When staying at the Strater Hotel, don't miss dining at the Mahogany Grill, enjoying libations at the hotel's two saloons and taking in a show at the world-famous Henry Strater Theatre.
Strater.com
Readers' Choice: Sheridan Inn, Sheridan, WY
Best Dude Ranch of the West
Rankin Ranch, Caliente, CA
The Rankin Ranch was founded in 1863. Located on 31,000 acres in the Walker Basin in the Tehachapi Mountains near the southern end of Sequoia National Forest, the historic ranch has been open to the public since 1965. Six generations of the Rankin family have worked the cattle ranch since its founding and today's proprietors, Bill and Glenda, work side by side with their children and grandchildren to provide guests a superior Old West experience on one of California's oldest ranches.
RankinRanch.com
Readers' Choice: Mayan Dude Ranch, Bandera, TX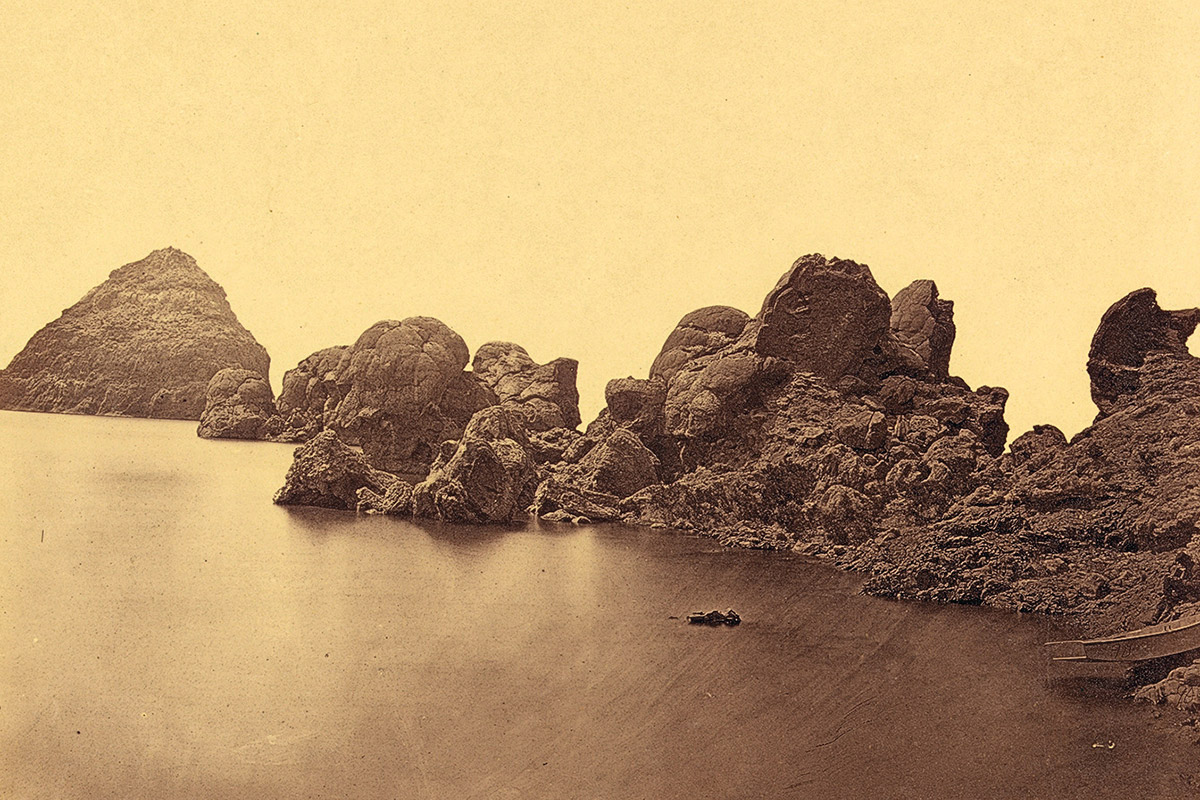 Best Heritage Bed & Breakfast
Hacienda Rancho de Chimayó, Chimayo, NM
For 55 years, visionary owner and proprietor Florence "Mrs. J" Jaramillo, named a Culinary Treasure of the State of New Mexico, has hosted guests in her renowned restaurant and bed-and-breakfast at the family's restored ancestral home. A true country retreat, the Victorian hacienda has seven rooms, each opening onto its own private garden. The restaurant is famous for its spicy New Mexico cuisine, with many of the menu items developed by Mrs. J and her late husband, Arturo, from family and local recipes.
RanchoDeChimayo.com
Readers' Choice: Old Central Fire House Bed & Brew, San Angelo, TX
Best Heritage Guest Ranch
Flying E Guest Ranch, Wickenburg, AZ
A giant set of spurs welcomes guests to Wickenburg's Flying E Guest and Cattle Ranch, a popular winter retreat and dude ranch destination since its founding in 1946. A working cattle ranch that once had its own airstrip, the Flying E is considered one of the best all-inclusive dude ranches in the American Southwest. It offers luxurious lodging, family-style dining, horseback riding, team horse penning, tennis, swimming and much, much more.
FlyingERanch.com
Readers' Choice: Geronimo Trail Guest Ranch, Winston, NM
Best Cowboy Poetry Gathering
Arizona Cowboy Poets Gathering, Prescott, AZ
One of the nation's most celebrated cowboy poetry events, the Arizona Cowboy Poets Gathering will be held August 6-8, 2020. For more than three decades, the gathering has celebrated the traditions, history and culture of cowboy music and poetry. Every year the popular event attracts more than three dozen poets and singers who share their love and passion for the working cowboy and ranching way of life through verse and song.
AZCowboysPoets.org
Readers' Choice: Durango Cowboy Poetry Gathering, Durango, CO
Best Cowboy Music Gathering
Red Steagall Cowboy Gathering & Western Swing Festival, Fort Worth, TX
The gathering, celebrating 27 years, features a weekend of great events, including a wagon train and trail ride from Jacksboro, a trappings show, cowboy poetry, cowboy music, a youth poetry contest, youth fiddle competition, youth chuck wagon cook-off, Texas Trail of Fame, Cowboy Church, cowboy gospel concert and Western swing dances.
RedSteagallCowboyGathering.com
Readers' Choice: Heber Valley Western Music & Cowboy Gathering, Heber City, UT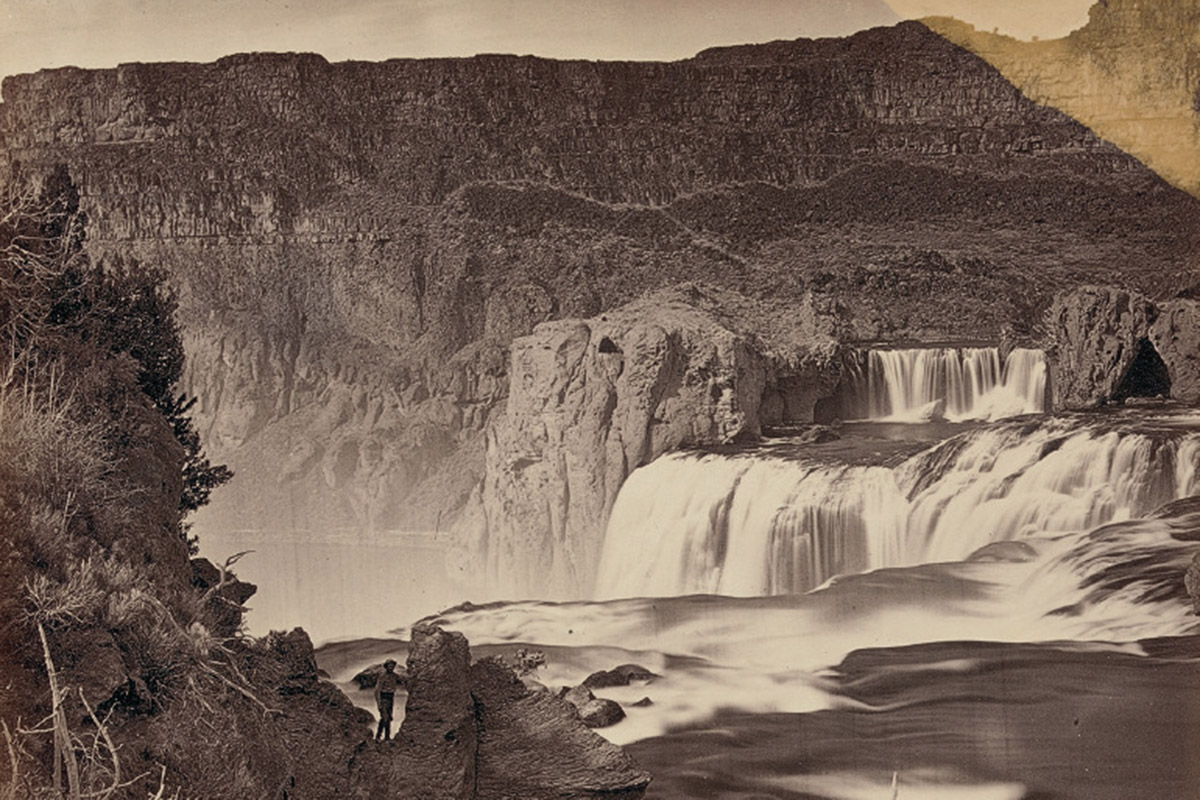 Best Old West Mounted Re-Enactment
Battle of the Little Bighorn Re-enactment, Crow Agency, MT
Near Garryowen, Montana, on the Crow Nation, the Real Bird Family hosts the annual re-enactment of the Battle of the Little Big Horn. Watch Native braves and Cavalry troopers crash through the river, and battle along its banks, where some believe Custer was killed. The re-enactment is held over two weekends in June in conjunction with the annual anniversary of the battle. In 2020, it will be held June 20-21 and 27-28.
LittleBighornReenactment.com
Readers' Choice: Green River Rendezvous, Pinedale, WY
Best Old West Re-Enactment Group
Prescott Regulators & Their Shady Ladies, Prescott, AZ
Members of the Prescott Regulators & Their Shady Ladies, Inc., an all-volunteer nonprofit organization, are the "Official Old West Ambassadors" of historic Prescott. They host the annual Shootout on Whiskey Row, participate in re-enactment events and parades, including Prescott's famous Frontier Days Parade, throughout Arizona, donating all profits to local charities.
PrescottRegulators.org
Readers' Choice: Six Guns & Shady Ladies, El Paso, TX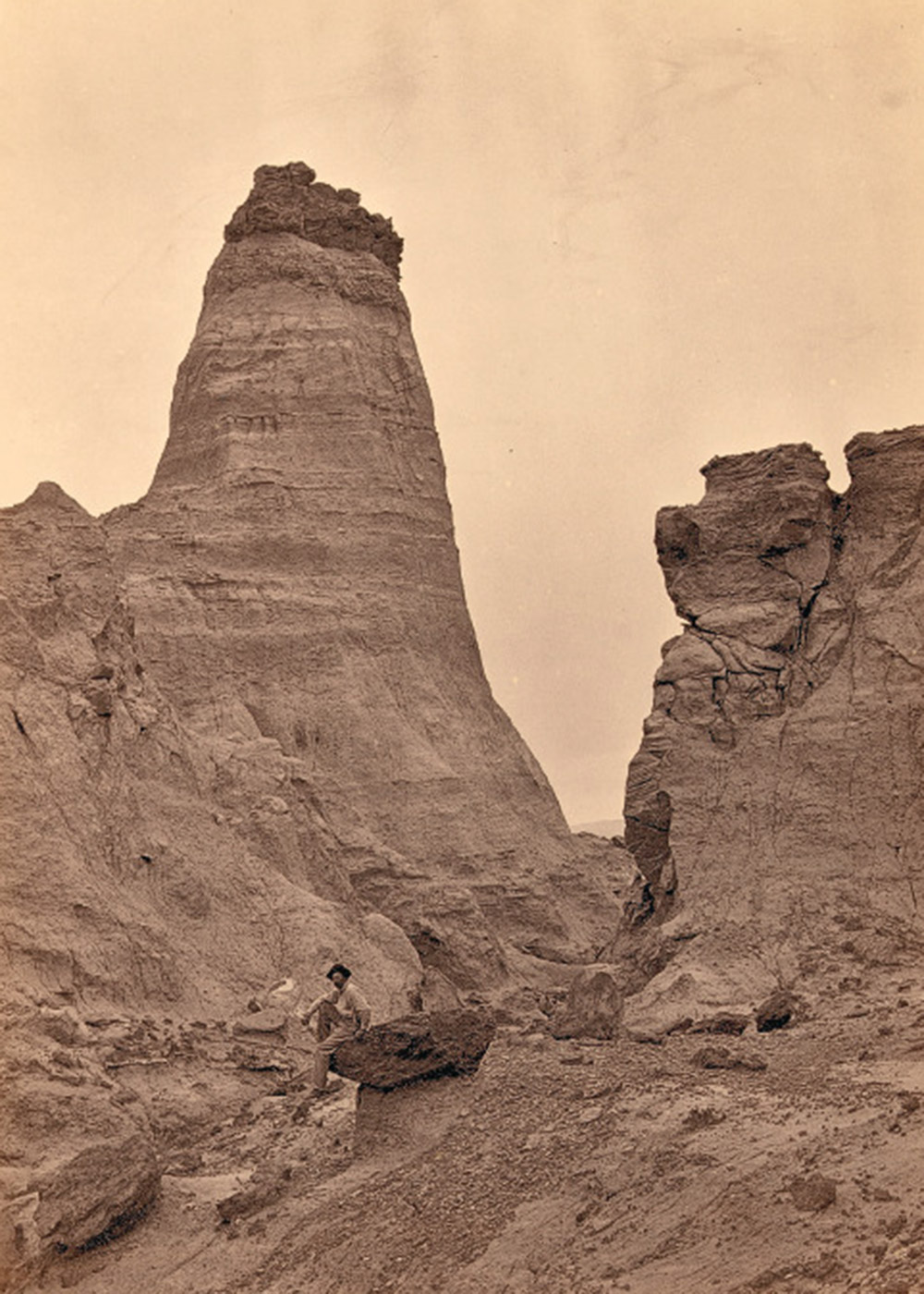 Best Wild West Show
Buffalo Bill Wild West Show, Cody, WY
The Rocky Mountain Dance Theatre's Buffalo Bill Wild West Show premiered in 2016 and has become one of the city's most popular summer entertainment events. Held in the Historic Cody Theatre in downtown Cody, the musical celebrates Buffalo Bill Cody's dream of becoming the world's most famous entertainer, and includes cast members portraying many of the showman's famous friends, including Annie Oakley, Sitting Bull and Wild Bill Hickok. In 2020, the Wild West Show will be held July 1-5 and July 8 to August 7.
CodyWildWestShow.com
Readers' Choice: TIE: Whiskey Row Shootout, Prescott, AZ/OK Corral, Tombstone, AZ
Best Historic Western Rodeo
The World's Oldest Rodeo, Prescott, AZ
Since July 4, 1888, the Prescott Frontier Days rodeo has been held over the Fourth of July weekend. The World's Oldest Rodeo will celebrate its 133rd annual performance with eight shows from June 29 to July 5, 2020. In conjunction with the rodeo, the always popular annual Prescott Frontier Days Parade is scheduled for 9 a.m. on Saturday, July 4.
WorldOldestRodeo.com
Readers' Choice: Cheyenne Frontier Days, Cheyenne, WY