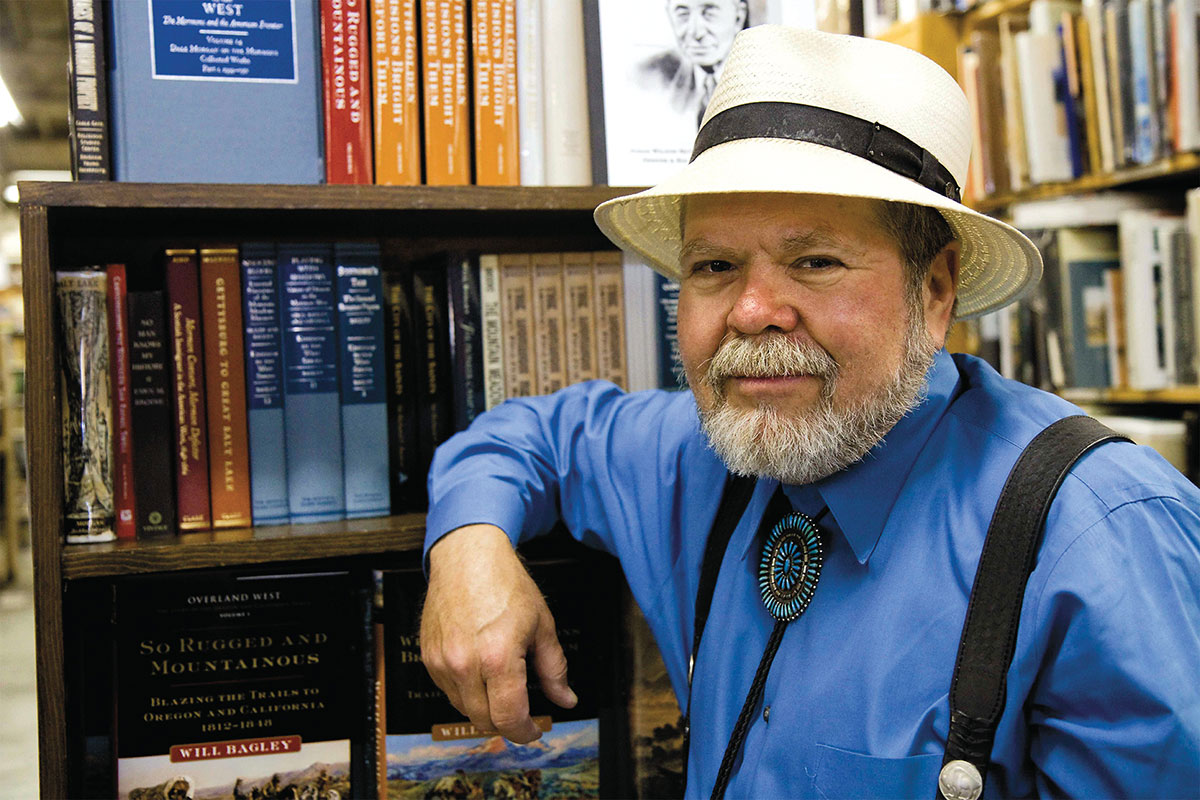 It often seems that no one ever learns anything from history—see the unmitigated bitter and deadly tribal revolts staged in Afghanistan, the graveyard of empires that plagued the Persian Empire as it lost the Battle of Marathon in 490 BCE.
History is not about revealed truth, it is a process that never stops. Like water in the West, it's for fighting over.
During the first seconds of January 1, 2000, I thought, "Goodbye, twentieth century. You belong to us historians now."
Moving from Salt Lake City, Utah, to Oceanside, California, in 1959 was like time-traveling fifty years into the future
My mother and father were smart, funny, inspiring Republicans who let us watch Rocky and Bullwinkle while we ate dinner.
Building a raft and floating the Mississippi in 1969 inspired me to write a book that took 50 years to get published.
Transferring from BYU to UC Santa Cruz in late 1968 was like moving from Stalingrad to Paris.
Living in the mountains of North Carolina taught me everything I wanted to know about poverty.
My favorite instrument is still a pedal steel guitar.
Mother Maybelle Carter sang the American heart.
If I could ask Mark Twain one question it would be, ""Why didn't you drown that jerk Tom Sawyer in the final pages of Adventures of Huckleberry Finn to make it the perfect novel?
If I could have a piece of pie with Jim Bridger, I'd ask him to take me to Colter's Hell.
South Pass is where Nature ran out of mountains.
If I could have explored America in 1491, I could answer the unanswerable questions in our nation's history.
The Church of Jesus Christ of Latter-day Saints needs a shorter name. (Hint: I'll never be a Saint but will always be a Mormon.)
Walt Whitman was right: sex is spiritual.
Brigham Young, a lifelong Democrat, invented today's anti-government Republican Party in 1851.
Marriage usually works better the second time.
Historian Dale Morgan showed me every event in history is connected to every other historical event.
A novelist relies on imagination to create a new world.
A historian relies on imagination and research to a create a new perspective on what made our world.
My greatest challenge as a historian is understanding
motives, especially why people lie: It never works.
Building a cabinet and writing history are both about
organizing the job.
The best advice I ever received was to never expect to
make a living as a writer unless you can't do anything else.
What history has taught me is that leaders pay no attention to history. Otherwise, a nation founded after winning a rebellion against the world's largest empire would never have become the world's largest empire.