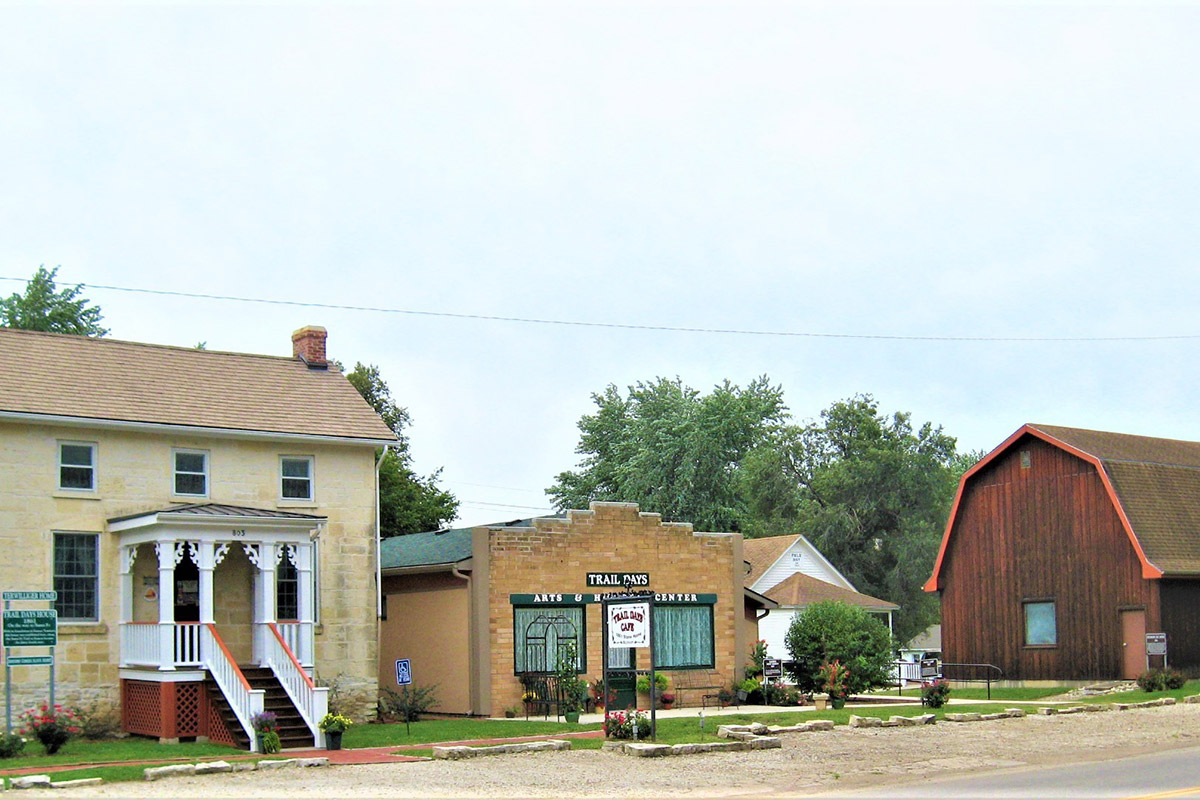 Passion Wins the Day
It's probably obvious from my writing, but I love people who are passionate about what they're doing. That's why writing this column on Old West Saviors is such a joy, because I get to meet people all year who have often moved heaven and earth to reach their goals.
Every single column every year reflects that kind of passion and dedication and hard-knocks and stumbles and perseverance. So, when my editors asked me to pick my favorite column of 2019, I knew a choice was impossible.
Here's as close as I got: Two saviors who stand out as pure delights in a long list of delights.
One began: "Of course, he'd become one of the frontier's most ardent historians and collectors because history called early to Doug McChristian."
The other began: "'No, no, no, no'!" That's what they told Shirley McClintock when she asked her neighbors to save an old building along the Santa Fe Trail in Council Grove, Kansas."
I never had the privilege of knowing Doug McChristian. He had passed by the time I learned of his lifelong dedication that made this National Park Service ranger and research historian the nation's expert on the life of frontier soldiers.
He knew what they ate, what they wore what they shot, what they used—sometimes his research was so thorough, he not only identified an antique firearm, but could state the name of the soldier who used it.
When he died in 2018, his life's collection was donated to Fort Concho in San Angelo, Texas, where it is on display for others passionate about frontier soldiers. The collection originally included 700 items that had already been meticulously cataloged and labeled, as well as 750 books and monographs. Then his wife, Frances, threw in another 100 items. And his passion lives on!
I did have the honor of talking with Shirley McClintock, who is not a woman anyone says "no" to for long. She just kept pushing until everyone else realized that dump of a place she wanted to save was really a beautiful 1861 stone building. It's now the Trail Days Cafe and Museum—and serves food that represents everyone who's lived on this dirty trail, from American Indians to German immigrants to Swedish farmers.
Then she kept adding to the neighborhood, saving other historic buildings. She shows no signs of slowing down in saving Kansas history!
"I was like the lone ranger," Shirley says—except she also credits her faith in God as giving her the strength to carry on.
See why I so love writing this column?
Jana Bommersbach has earned recognition as Arizona's Journalist of the Year and won an Emmy and two Lifetime Achievement Awards. She cowrote the Emmy-winning Outrageous Arizona and has written two true crime books, a children's book and the historical novel Cattle Kate.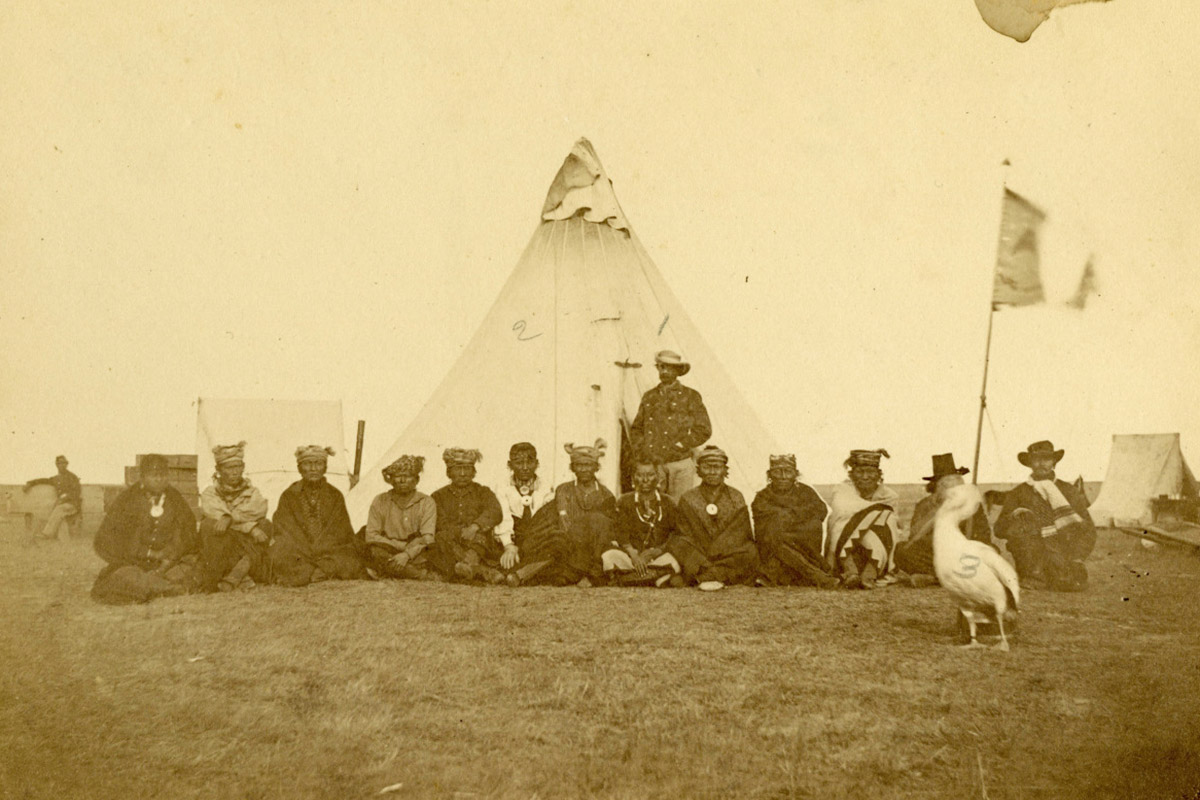 Best Western Museum
Western Spirit Scottsdale Museum, Scottsdale, AZ
The museum's curators want visitors to "see the West from a whole new perspective," and they deliver. In addition to the ongoing Peterson Family's "Courage and Crossroads: A Visual Journey through the Early American West" the "Abe Hays Family Spirit of the West Collection," "Of Spirit and Flame: John Coleman Bronzes from the Collection of Frankie and Howard Alper" and "Canvas of Clay: Hopi Pottery Masterworks from The Allan and Judith Cooke Collection," the museum featured exhibitions titled "New Beginnings: An American Story of Romantics and Modernists in the West," "Will James Cowboy Artist and Author," "Photographs by Barry M. Goldwater: The Arizona Highways Collection," "Paul Calle's Life of Exploration: From the Mountains to the Moon," "Maynard Dixon's American West" and "By Beauty Obsessed: Gilbert Waldman Collects the West." ScottsdaleMuseumWest.org
Readers' Choice: Buffalo Bill Center of the West, Cody, WY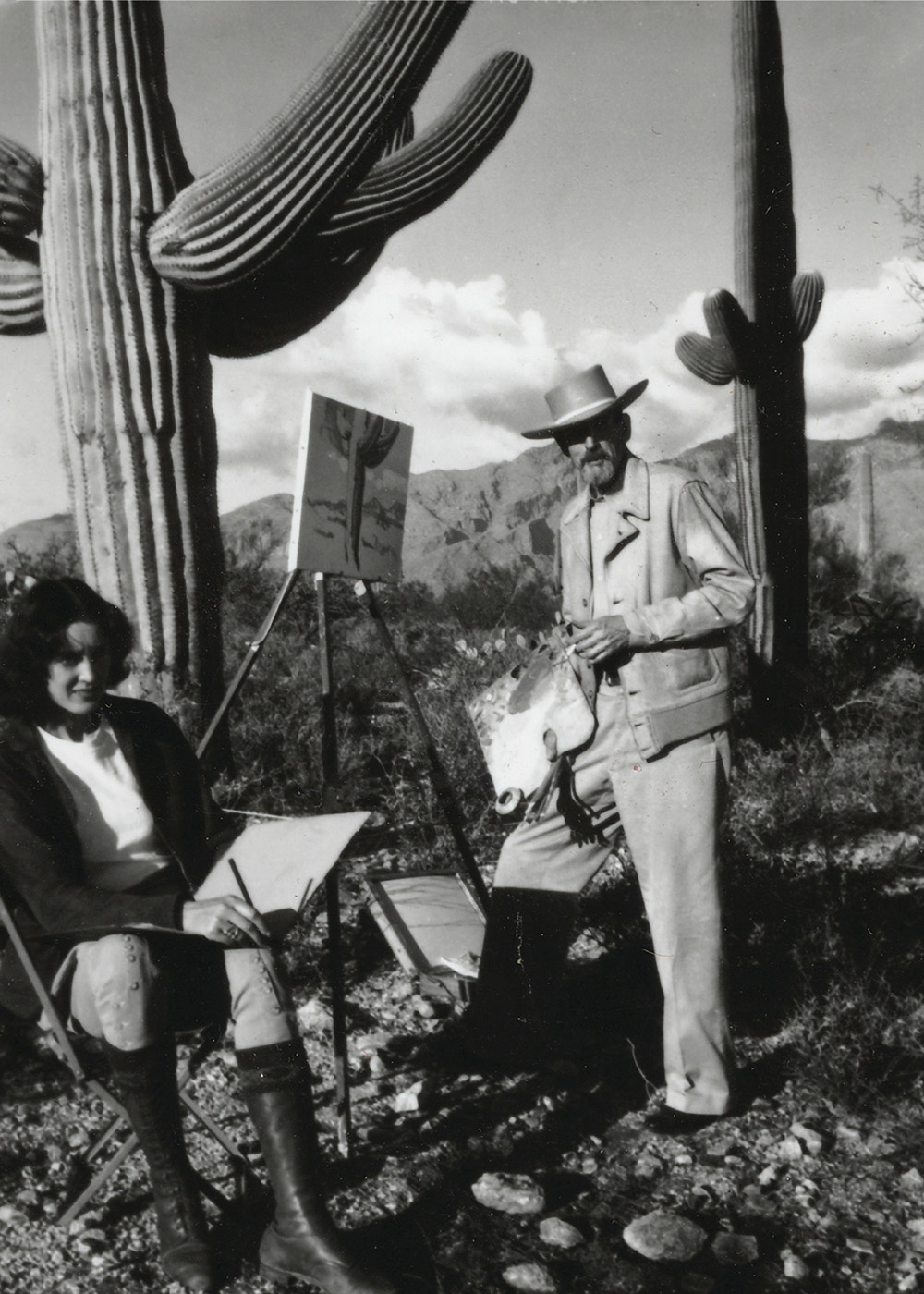 Best Preservation of a Historic Western Building
Judge Isaac C. Parker's Courthouse, Jail & Gallows, Fort Smith National Historic Site, Fort Smith, AR
The Fort Smith National Historic Site in Fort Smith, Arkansas, celebrated its bicentennial in 2018, and one of the centerpieces of the frontier outpost's preservation efforts is the Judge Isaac C. Parker Courthouse, Jail & Gallows. Parker, who served as the judge of United States District Court for the Western District of Arkansas from 1875 to 1896, earned the notorious moniker of "the hanging judge" during his lengthy tenure, but in fact out of 8,500 guilty felony cases, only 160 were sentenced to death and 79 hanged. Tour the museum, courthouse, jail, gallows and surrounding campus to learn of the significance of the court and fort's role in 19th-century American history. NPS.gov
Readers' Choice: Fort Davis Historic Site, Fort Davis, TX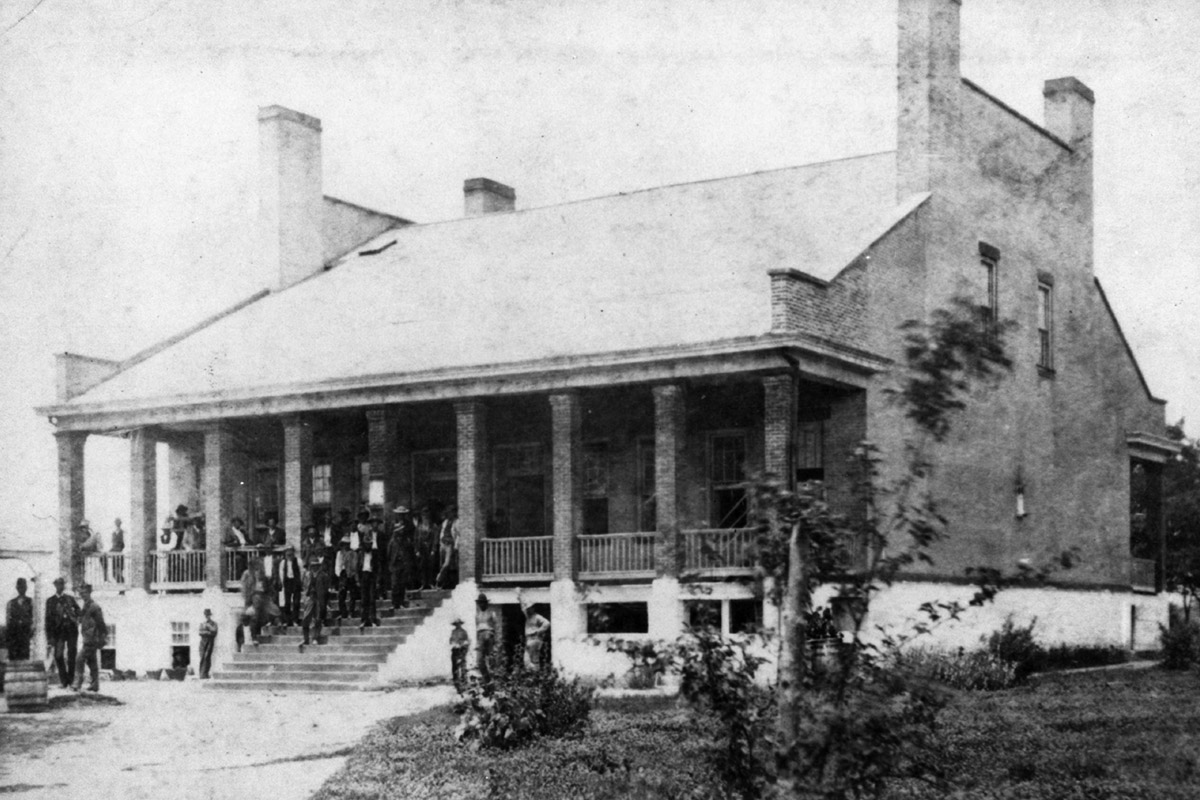 Best Preserved Historic Trail
Santa Fe National Historic Trail, CO, KS, MO, NM, OK, TX
The bicentennial of the Santa Fe Trail will commence in 2020 in anticipation of the commercial highway's humble beginnings in 1821.The international highway, W between the United States and the newly independent Republic of Mexico's state of Santa Fe de Nuevo México, changed North American history and began American citizens' settlement in the far Southwest. Today, travelers can enjoy revisiting the historic highway from western Missouri to New Mexico, with trail markers, civic centers, main streets, museums and historic sites marking the way for exploration and education about the trail's significance. NPS.gov
Readers' Choice: Chisholm Trail, KS, OK, TX
Best Preservation Effort of the West
Pawnee Bill Ranch & Museum, Pawnee, OK
Wild West entertainer Gordon W. "Pawnee Bill" Lillie once called the 500-acre ranch his home. Today, the fully furnished circa 1910 14-room mansion is completely decorated with Lillie family photographs, artwork and memorabilia. Tour the museum's exhibits and learn about Pawnee Bill, his popular Wild West shows and the Pawnee tribe. During the second weekend in June, the ranch hosts Pawnee Bill's Original Wild West Show. Visitors enjoy the drive-through exhibit pasture, where longhorns, bison and draft horses are on exhibit. The
Wild West promoter's mansion has recently reopened to visitors with major renovations to its foundation and significant parts of the interior updated to its original appearance. OKHistory.org
Readers' Choice: Boot Hill Museum, Dodge City, KS
Best Historic Cemetery of the West
Boot Hill Graveyard, Tombstone, AZ
Originally known as the City Cemetery (1878-1884), Tombstone's old cemetery was renamed Boot Hill Graveyard around 1929 when the city's boosters started Helldorado Days to spur tourism to the historic Cochise County mining town. Citizens from all walks of life were buried in the cemetery, but because of neglect, many graves had become unmarked and the local citizenry worked hard to re-identify the graves. Today, visitors to Tombstone's Boot Hill will learn a great deal about its early residents through the restored markers of those interred during the town's earliest years. TombstoneBootHillGiftShop.com
Readers' Choice: Concordia Cemetery, El Paso, TX
Best Preserved Historic Fort of the West
Fort Concho, San Angelo, TX
Stroll the grounds of National Historic Landmark Fort Concho, tour its museum to learn about the daily life of a frontier soldier, visit 23 original and restored buildings and enjoy annual living history events hosted by re-enactors in period military uniforms. FortConcho.com
Readers' Choice: TIE: Bent's Old Fort National Historic Site, La Junta, CO / Fort Laramie National Historic Site, Fort Laramie, WY
Best Preserved Pioneer Town Re-created
Old Trail Town Museum, Cody, WY
The vision of Wyoming native Bob Edgar, Old Trail Town Museum is the largest collection of historic pioneer structures in the state of Wyoming. With statewide support from ranchers, friends and historic preservationists, Edgar has assembled the living history museum on Cody's original townsite with 26 buildings (circa 1879-1901), 100 horse-drawn vehicles and a unique and extensive exhibition of Wyoming pioneer and Indian memorabilia and artifacts. OldTrailTown.org
Readers' Choice: TIE: Old Cowtown, Wichita, KS / Usher's Ferry Historic Village, Cedar Rapids, IA