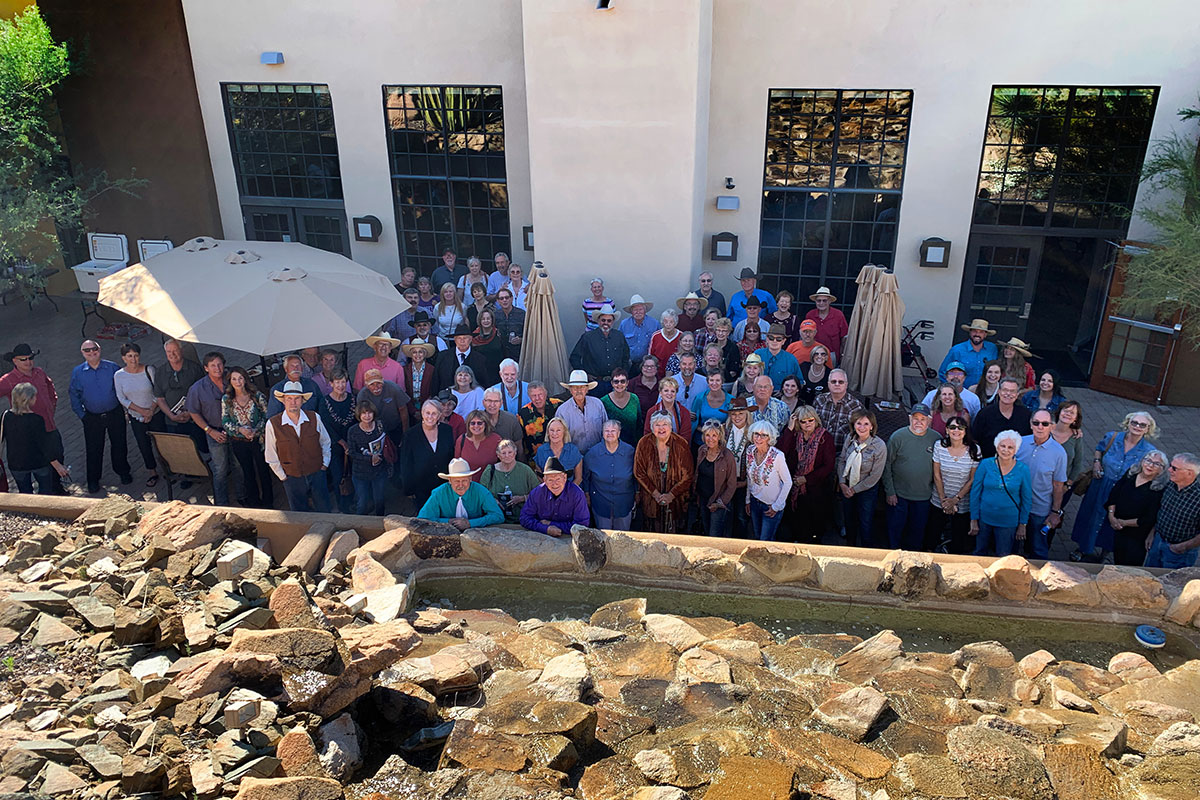 October 26th, 2019, marked an important day in Old West history. Not only was this the day the gunfight at the O.K. Corral took place in 1881, but it was also the day that True West celebrated 20 years in the best damn town in the West!
In October of 1999, three moving vans showed up in the wash behind the Goat Sucker Saloon in Frontier Town and unloaded 46 years' worth of True West magazine back issues. Three years later, we moved to the True West Building, where we have been ever since.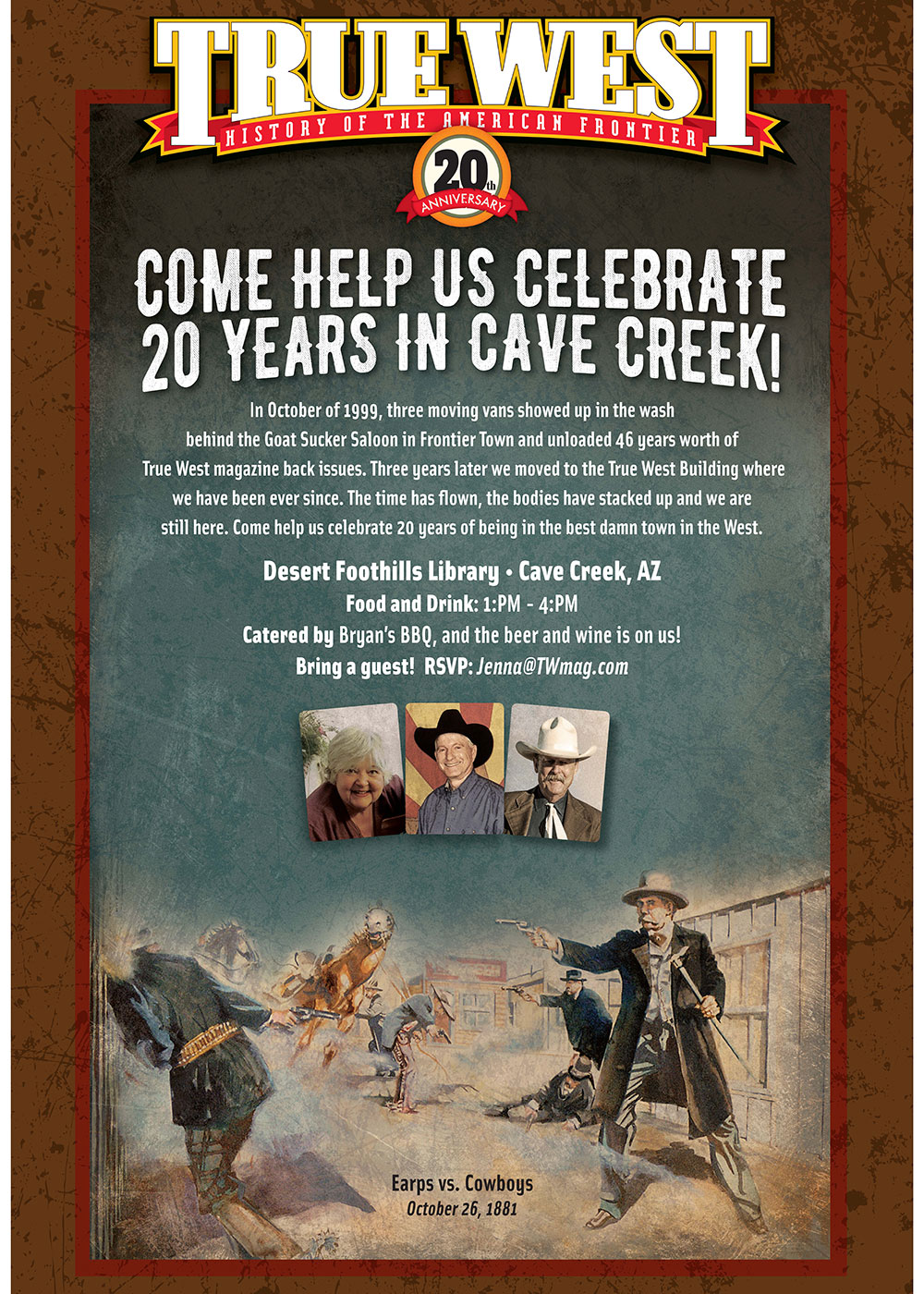 It was an afternoon filled with fun, food, drinks and laughter as we celebrated the magazine that brings you the history of the American frontier!
True West's Bob Boze Bell, Marshall Trimble and Jana Bommersbach shared stories as we ate delicious sliders catered by Bryan's BBQ and sipped wine and beer while enjoying the beautiful desert foothills scenery of Cave Creek, Arizona.
Thank you to everyone who helped us celebrate! As BBB said, "We'll see you at the forty!"