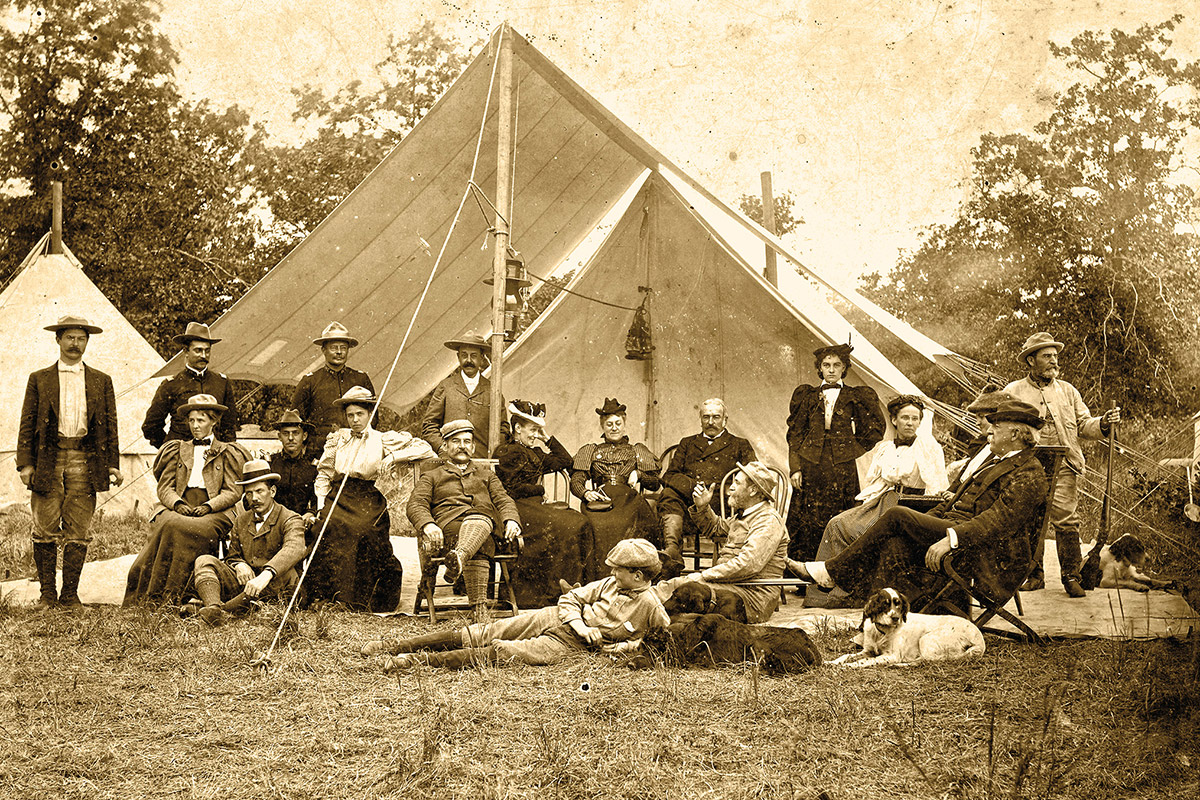 Cowboy Up!
When I was in graduate school I worked part-time at Shepler's Western Wear in Scottsdale, Arizona. The famous Wichita, Kansas, store and catalog company had expanded across the country and its storefront inspired thousands to buy their first pair of cowboy boots and custom-shaped cowboy hat, while also serving the day-to-day needs of working cowboys and cowgirls. I loved selling the West, knowing I was keeping the Western spirit alive, one customer, one hat and one pair of boots at a time.
Almost 30 years later, American Western wear—especially cowboy hats and boots—are still recognized icons of the Old West. Across the United States, artisans, manufacturers, small business owners and entrepreneurs work diligently every day to maintain the legacy of the 19th-century craftsmen and craftswomen who developed the styles of Western hats, boots, clothing, tack and gear for work and play. Many of these modern "Old West Pioneers" have dedicated themselves to their craft, and their family-owned-and-operated storefronts anchor Main Streets across America. We encourage our readers, while they are traveling the country, to seek out these traditional purveyors and makers of Western wear and gear. Your support of their businesses and artisanship keeps the Old West alive for today…and tomorrow.
Best Western Bootmaker
Tony Lama Boots (Justin Brands) Fort Worth, TX
Since 1911, Tony Lama Boots has been a brand of cowboy boots recognized worldwide for their excellence in style, craftmanship and durability. Founded by Lama after he left the US Cavalry, in which he served as a cobbler at Fort Davis near El Paso, Texas, the boot business started as a humble shoe- and boot-repair store in the border city. The boots were worn by presidents and celebrities by the 1950s and early 1960s, and the family-run business had established itself as one of best bootmakers in the country. Today, Tony Lama Boots, owned by Justin Brands, still makes its boots for men, women and children with the same pride and excellence of its Italian immigrant founder. TonyLama.com
Readers' Choice: Lucchese, El Paso, TX
Best Western Hatmaker
Knudsen Hat Co, Richmond, CA
Western actor Bruce Boxleitner is just one of many actors who have worn one of Bill Knudsen's cowboy hats on film and television, and there is a reason for that: Knudsen specializes in making custom historical and movie character hats, finishing each one by hand.
A trained artist, Knudsen began making custom hats in the 1980s. Today, he is considered one of the nation's finest cowboy hatmakers, especially notable for his reproductions of hats worn by film stars Clint Eastwood, Robert Duvall, Tom Selleck, Steve McQueen and the casts of Tombstone and Hell on Wheels. KnudsenHats.com
Readers' Choice: Catalena Hatters, Bryan, TX
Best Western Clothing Maker
Miller International, Denver, CO
In 1918 Philip Miller moved to Denver, Colorado, for health reasons, and to sell hats for his family's New York City-based Miller Brothers Hat Company. Miller's trip to Denver evolved into a Western clothing business and a passion for the American West. The Miller Ranch and Cinch Brands are based on the traditions and values that made the company a significant part of Western heritage and culture. RockyMountainClothing.com
Readers' Choice: Recollections, Hawks, MI
Best Period Western Clothing Maker
The Frontier Clothing Company, Los Angeles, CA
Founder Larry Bitterman opened his doors in 1989. Originally known as Old Frontier Clothing Company, Bitterman's company is one of a few in the United States that produces authentic, high-quality traditional Old West clothing that is fashionable, innovative and durable. Frontier Clothing Company sells men's and women's clothing, outerwear, accessories and custom cowboy hats.  FrontierIS.com
Readers' Choice: Scully/Wahmaker, Oxnard, CA