George Goodfellow was kicked out of one career before becoming an international success in another.
Of all the characters who graced the streets of Tombstone, Dr. George Goodfellow may have been the best and brightest. He was an expert on gunshot wounds, and on bulletproof fabrics. The doctor performed the first appendectomy in Arizona. He was considered very knowledgeable on rattlesnake and Gila monster bites (and the venom therein). Goodfellow studied and recorded the effects of earthquakes. And there are more than a few other credits on his vitae.
But all this came after a failure by his own hands.
Goodfellow was accepted as a plebe at the U.S. Naval Academy in Annapolis in June 1872. He quickly won the title of school boxing champion—but he used his fighting abilities to ill effect. One of his classmates was John Conyers, the first Black accepted to Annapolis. Conyers was the subject of widespread hazing that crossed the line into racist brutality and abuse. During a marching exercise, Goodfellow and another plebe began kicking and beating Conyers. Officials basically ignored the attack, but they couldn't turn a blind eye to the next one.
A few days after the first incident, Goodfellow knocked Conyers down a flight of stairs. This incident, along with several other acts of "hazing," was leaked to local newspapers. It proved to be a national scandal. A three-man panel investigated. Goodfellow denied any involvement; Conyers said he couldn't identify any of his attackers. But Goodfellow was convicted and dismissed from the academy in December 1872, less than six months after his arrival.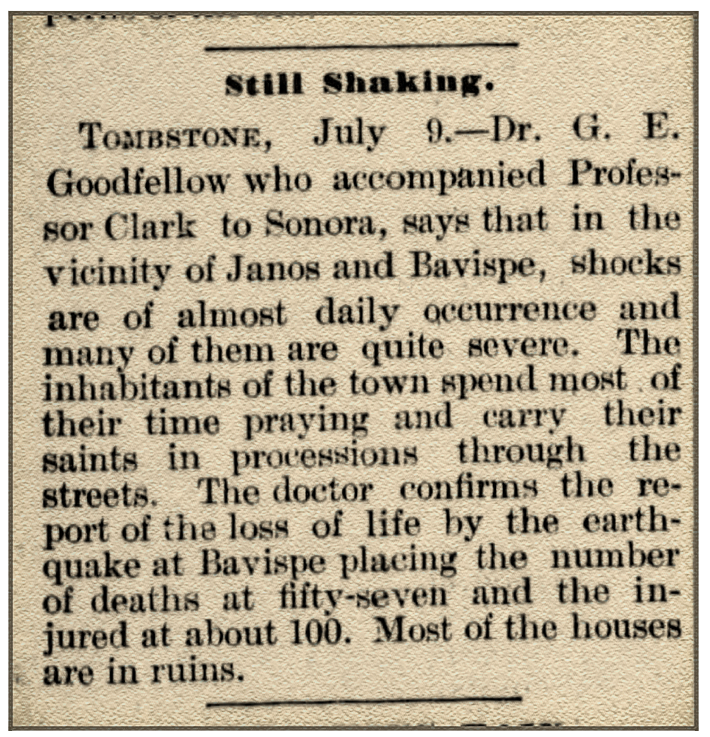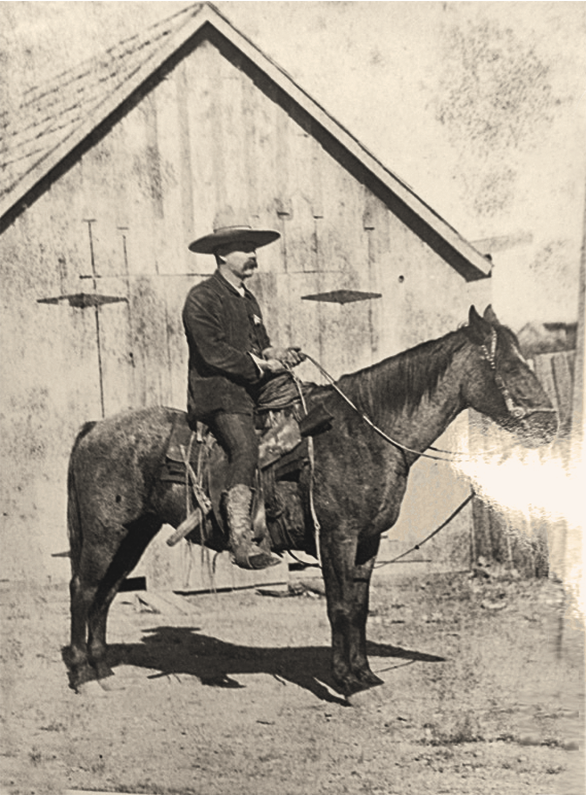 Goodfellow's family had connections all the way up to the White House, and they tried using their influence to get George reinstated. But 1872 was an election year, and nobody—including President U.S. Grant—wanted to get involved. George Goodfellow's budding military career was done before it could blossom.
But, if nothing else, the man had many different interests. A relative was a doctor and invited George to explore that subject. The younger Goodfellow proved to be talented, and after four years of study in Ohio, he took away a medical degree. And he got a lucky break.
Goodfellow applied to be a medical officer with the 7th Cavalry in the spring of 1876. But bureaucracy slowed down the process and George missed the Little Bighorn slaughter. From there, he served for two years at Fort Whipple outside Prescott, Arizona Territory, and then did another two-year stint as a contract doctor at Fort Lowell near Tucson. But George Goodfellow wanted to be his own man. In September 1880, he moved to Tombstone and opened a private practice. 
And we know the rest of the tale…
What might have happened if he'd graduated from Annapolis and become a midshipman?