Billy "the Kid" Claiborne vs Buckskin Frank Leslie
Tombstone Lives Up to its Claim: A Man for Breakfast Every Morning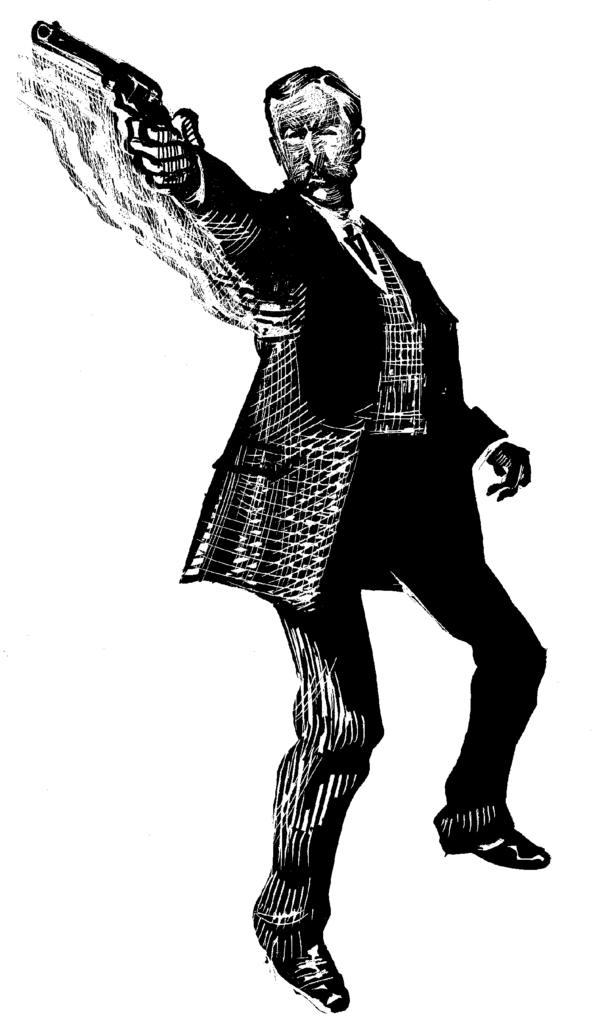 November 14, 1882
It's 7:30 a.m. on a Tuesday, and Buckskin Frank Leslie is talking to several friends in the Oriental Saloon in Tombstone. Billy "the Kid" Claiborne saunters in and begins insulting Leslie, who is the head bartender of the saloon's tony gambling hall. Leslie's currently off duty.
After enduring several abusive remarks, Leslie takes Claiborne aside and says, "Billy don't interfere, these people are friends among themselves, and are not talking about politics at all, and don't want you about." (Some evidence  suggests Leslie and his cronies had been discussing a recent close election for county sheriff between Dave Neagle, Jerome Ward and Larkin Carr. Ward won.)
Leslie rejoins his friends, but Claiborne, who is obviously drunk, returns and starts in on Leslie again, using "exceedingly abusive language," Leslie says. 
A fed up Leslie takes Claiborne by his coat collar and leads him to the front door, telling him not to get mad because it's for his own good.
As they reach the sidewalk, the hot-headed cowboy pushes Leslie away. Shaking his finger at the dapper dandy, Claiborne says, "That's all right Leslie, I'll get even with you."
Shortly afterwards, Oriental bartender W.J. Mason leaves work. On Allen Street, he encounters Claiborne, who is still fuming. Having witnessed the  encounter between Claiborne and Leslie, Mason tells Claiborne to cool off. As a gesture of goodwill, he invites the red-headed youngster to join him for a fish breakfast. Claiborne refuses the offer and tells Mason that instead, he is going to retrieve his Winchester and "settle the matter at once."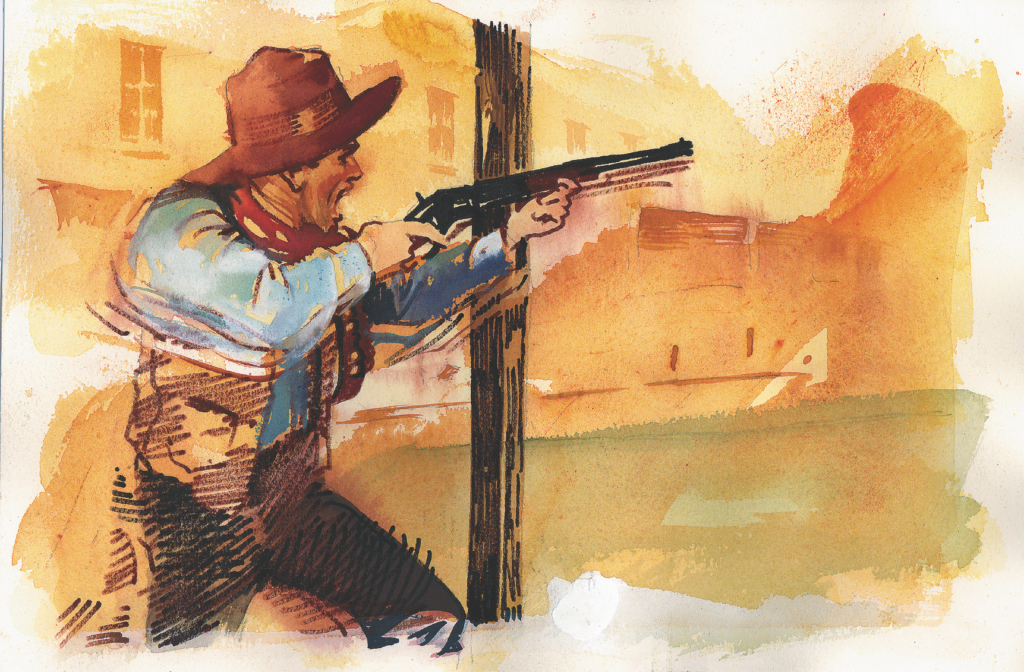 Minutes later, Otto Johnson sees Claiborne steaming toward the Oriental, with a holster over his left shoulder and a Winchester rifle in his right hand.
A bootblack, William Henry Bush, tries to dissuade Claiborne from his mission, but he gets a terse reply: "No, you black son of a bitch, I will kill you."
Informed of the threat outside by Johnson, Leslie coolly picks up a pistol, walks to the side door that fronts on Fifth Street and peers out toward the corner. He sees almost a foot of rifle barrel protrude from the end of a fruit stand, which is abutting the sidewalk at Fifth and Allen.
Leslie quietly closes the door behind him and walks out on the sidewalk. He quickly steps in the street to look around the fruit stand to make sure it is Claiborne, before stepping back on the sidewalk and saying, "Billy don't shoot. I don't want you to kill me, nor do I want to have to shoot you."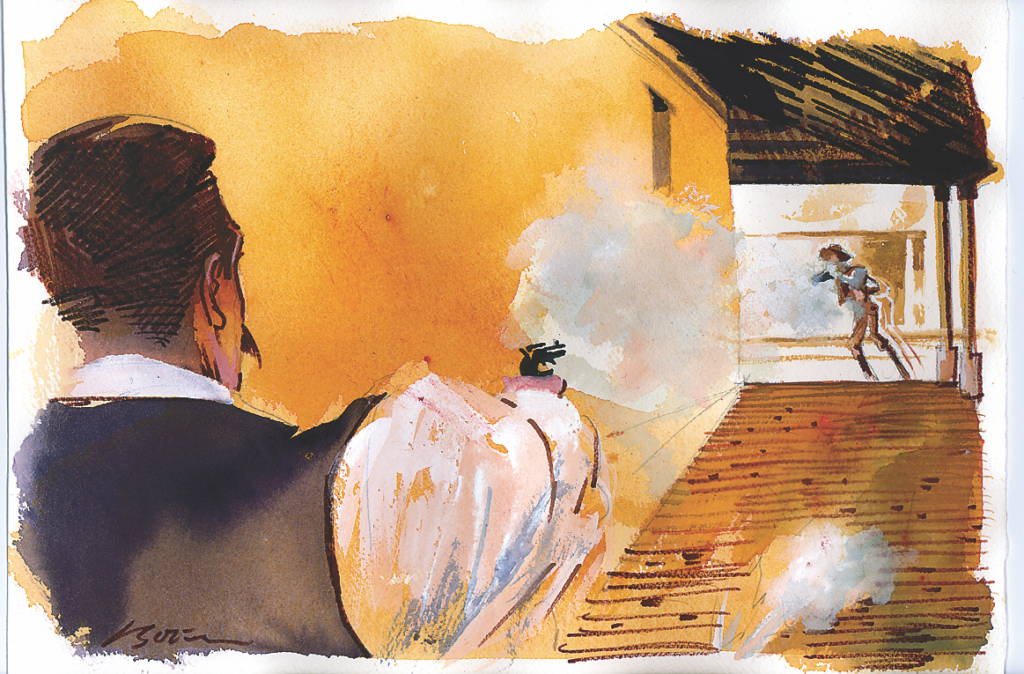 Before Leslie can say anymore, Claiborne raises his rifle and fires, but the bullet misses. Leslie returns the fire and hits the left breast of Claiborne, who doubles over.
As Leslie advances on his prone adversary with his pistol at full cock, a police officer runs up and disarms Leslie, placing him under arrest. Leslie tells the officer, "I am sorry. I might have done more, but I couldn't do less."
Eyewitness George Parsons notes in his diary, "Frank didn't lose the light of his cigarette during the encounter. Wonderfully cool man."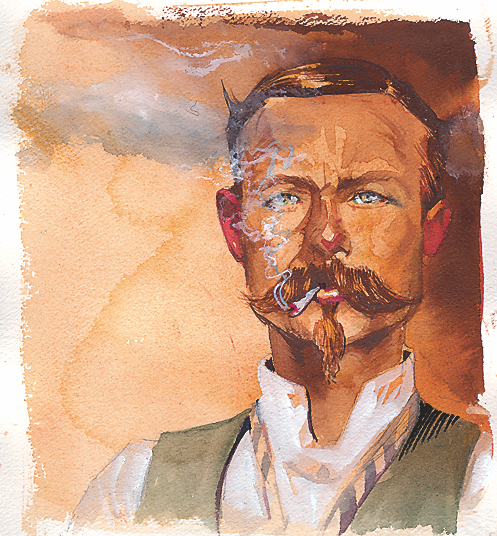 Claiborne is taken to the nearby office of Dr. Willis, who describes the bullet wound as entering the breast on the left side and opening in the back to the spinal column. Believing the victim to be dying (he is), Willis sends Claiborne to the county hospital, but before he goes, Claiborne tells the doctor, "Leslie is a murdering son of a bitch to shoot a man in the back." 
Unmoved by the claim, Willis later testifies he's confident Claiborne "received the wound in the front." A coroner's jury agrees and Leslie is set free.
Nashville Franklyn Leslie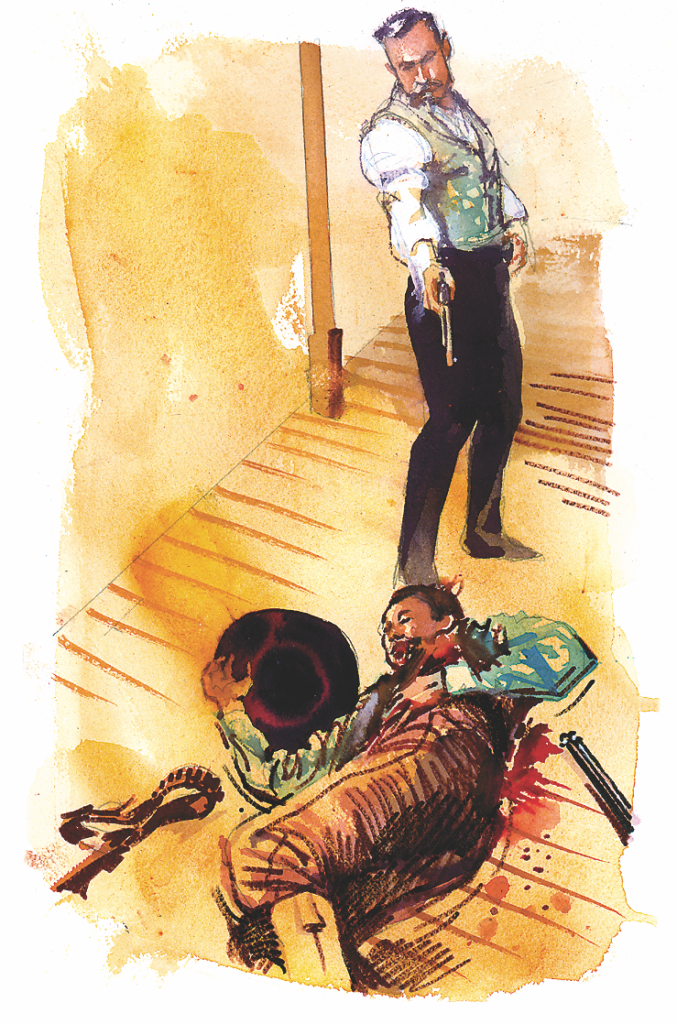 Leslie (aka Buckskin Frank) stands 5 feet, 7 inches tall and weighs 135 lbs. He's a ladies' man, sharpshooter, scout, head bartender and killer (he claims to have killed 14 men). Although his father's surname is Kennedy, "family troubles" cause him to adopt his mother's maiden name, Leslie.
Aftermath: Odds & Ends
The shooting of Billy "the Kid" Claiborne hurt business in the Oriental so much, owner Milt Joyce was forced to relieve Buckskin Frank Leslie of his duties. He generously gave Leslie a job running his cattle ranch in the Swisshelm Mountains, east of town.
A motive? Some said when Claiborne came into the Oriental, the hot-headed young cowboy flat out accused Leslie of killing his idol, Johnny Ringo, who had been found dead several months earlier some 90 miles northeast of Tombstone. Just prior to his body being found, Ringo had been on a protracted drinking spree with—none other than—Leslie. (Some said Claiborne was in on the bender.) 
According to local legend, Leslie sometimes demonstrated his amazing marksmanship by shooting flies off the ceilings in Tombstone's Allen Street saloons. One local said, "He always shot from the hip and could hit a fly at thirty feet."
Recommended: Jack DeMattos and Chuck Parsons' They Called Him Buck-skin Frank: The Life and Adventures of Nashville Franklyn Leslie  (University of North Texas Press).