Most places need a committee; Tombstone needed Edna.
The Town Too Tough to Die was on life support when Edna Landin came to town in 1949.
It was still just a rugged town with more past than future; still a place only remembered for Wyatt Earp and a gunfight near the O.K. Corral 68 years earlier. Its once majestic courthouse was already falling apart.
None of this suited Edna, nor her husband, Ted, who retired here from Ohio. But Ted died soon after, and Edna carried on as a one-person savior for the next 18 years, earning her the title "Mrs. Tombstone."
Two governors could tell how tenacious she was—Ernest McFarland and Paul Fannin; two U.S. senators could attest to her laser focus—Barry Goldwater and Carl Hayden; both Udall boys knew her well—Stewart and Morris. And they all came to see the same vision Edna had.  
Earlier this year, Edna Landin was inducted into the Arizona Women's Hall of Fame as one of the latest examples of what a strong Western woman can accomplish.
The day she became president of the Tombstone Restoration Commission in 1955 was one of the best days in the town's history. Over the next two years, she singlehandedly conducted a fundraising campaign to restore the Tombstone Courthouse—writing over 12,000 letters and raising the equivalent of $400,000 in today's money from donors in 34 states, Alaska Territory, England and Sweden.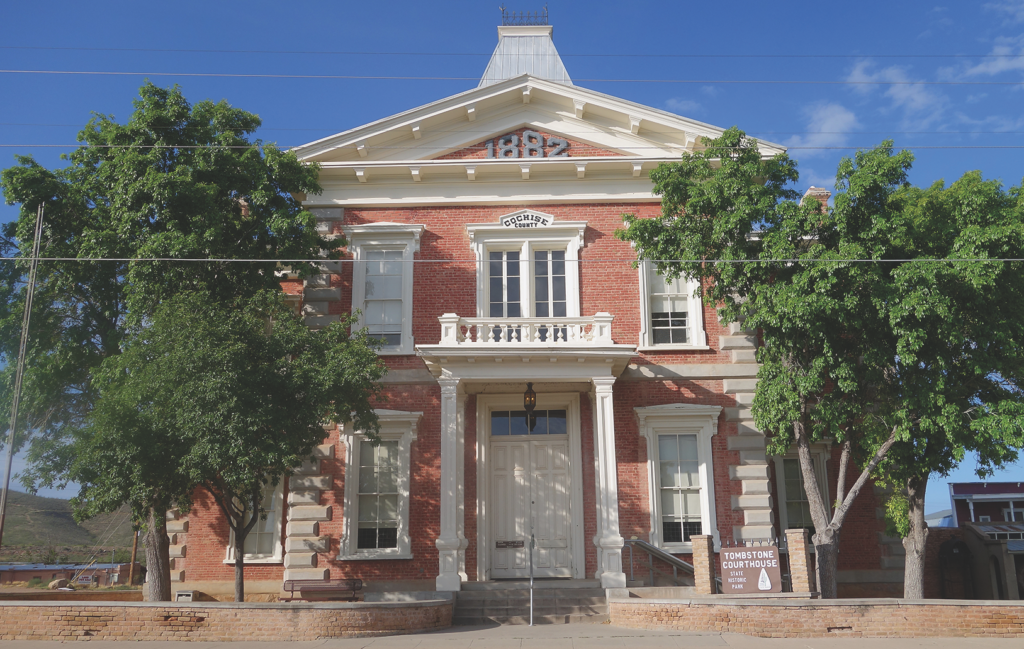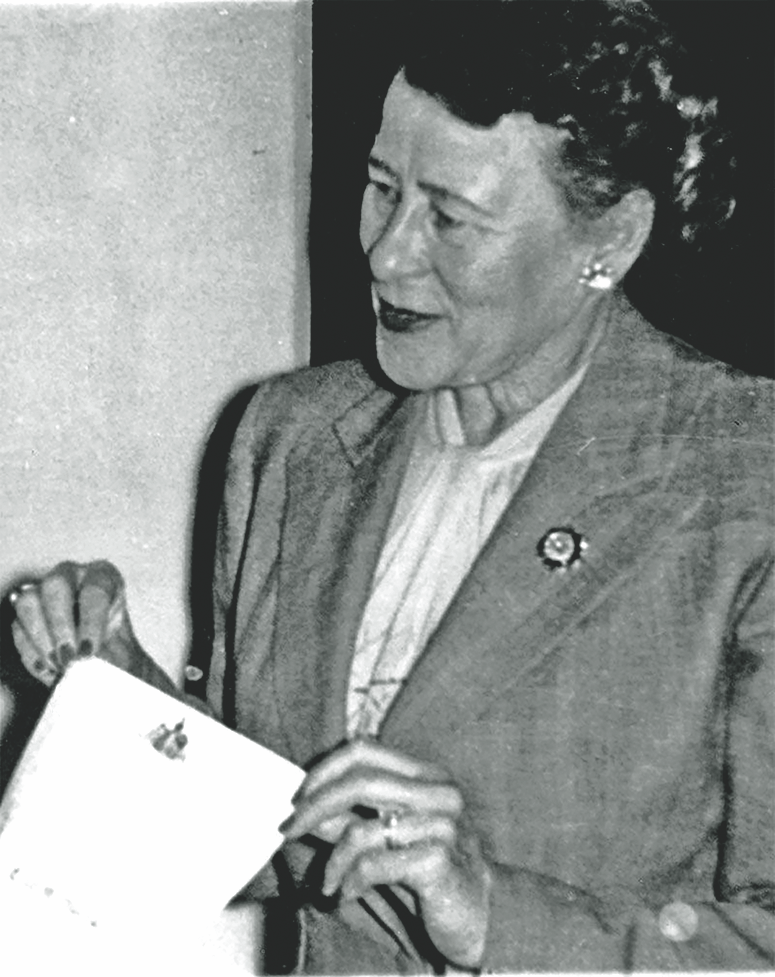 After Arizona created the Arizona State Parks Association in 1956, she negotiated the transfer of the Tombstone Courthouse to the association, making the courthouse Arizona's second state park.
And she's credited with being largely responsible for Tombstone's recognition as a National Historic Landmark by the U.S. Department of the Interior in 1962 (when her buddy Stewart Udall was Secretary of the Interior).
But the real spirit of the woman is revealed in HOW she raised all that money and sold the world on Tombstone's value. She sold memberships in a Wyatt Earp Club; she sold $500 memorial windows in the courthouse; she sold a square foot of Tombstone real estate with a title deed; and she installed public officials and dignitaries as deputy Tombstone marshals.
That list included President Dwight Eisenhower, Winston Churchill, Louella Parsons and the captain of the HMS Queen Mary.
She only fell short twice, and both instances are lamentable. She couldn't convince Desilu Studios to film the Wyatt Earp TV show in Tombstone, and she died before she could build an outdoor amphitheater to stage an annual pageant to celebrate Arizona and Tombstone history. (Still doable: hint, hint!)
Hopefully, the town will never forget her famous words: "If you restore Tombstone, you will be a town to go to.  If you let Tombstone go modern, you will be a town to go through."