The annual auction in Great Falls, Montana, exceeded expectations as always.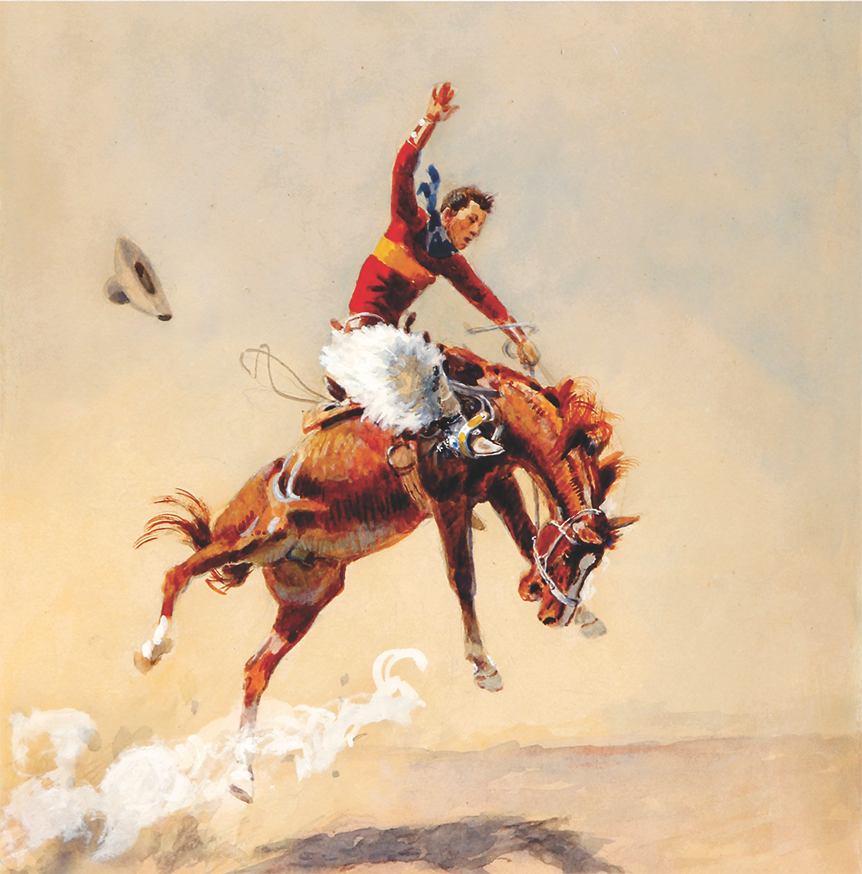 The Russell, this year's premiere fundraising event at the C.M. Russell Museum in Great Falls, Montana, featured lectures, banquets, a show where art could be purchased, and three auctions. Held August 18- 21 and focused on the work of contemporary Western artists, the event offered collectors an opportunity to acquire new art and meet its creators. In addition to the contemporary artwork, the final gala auction offered some excellent works by Charles Russell.
Horses and riders were a popular theme within the contemporary artwork sold at The Russell. The highest amount gathered by a current work of art was Jeremy Winborg's Pitamakan: Braver than the Braves. Depicting the female warrior Pitamakan leading a group of braves on horseback, the painting sold for $84,000, well over twice the projected high bid. Jason Rich's Wild Horse Ridge also exceeded expectations, bringing in $64,400. It showed a group of wild horses running along a ridge with snowcapped peaks in the background. Homeward Bound, Joe Kronenberg's painting of a cowboy on horseback crossing a river, continued that trend by greatly exceeding its projected high bid with a take of $42,000. Brenna Kimbro's Beauty, an unusual sculpture of a horse head, and Brook Wetzel's Where the Cowgirls Ride Away, more than tripled their projected high bids. It was a good night for horse lovers.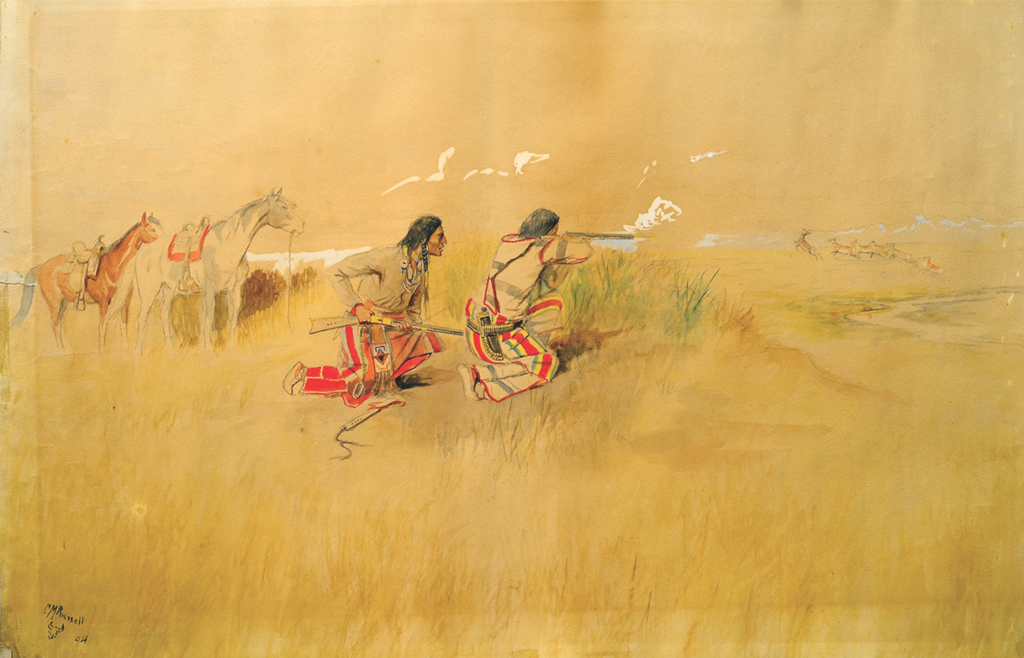 As might be expected, the works by Charles Russell brought the highest bids at the event. The top earner of the weekend auctions was his High, Wide and Handsome (Montana Show Rider), which sold for $468,000. Antelope Hunting hammered down at $198,900, while I Climbed Fast and Stuck My Head Out the Top Without Looking and Then Froze Solid Enough brought $111,150. Even a 1914 calendar, which featured a reproduction of Russell's painting Sagebrush Sport, went for $6,435, greatly exceeding its high estimate of $1,000. 
Charlie Russell once wrote, "What's the matter with packing your war bag and heading to my camp? A robe is spread, and the pipe lit for you always." The C.M. Russell Museum houses that camp (his home and studio) and one of the largest collections of his artwork in the world, making it well worth a special trip to Great Falls. The auctions at The Russell this year garnered over $2,484,649 in income, helping fund the museum and ensuring that Charlie's pipe continues to burn.   
All Images Courtesy the C.M. Russell Museum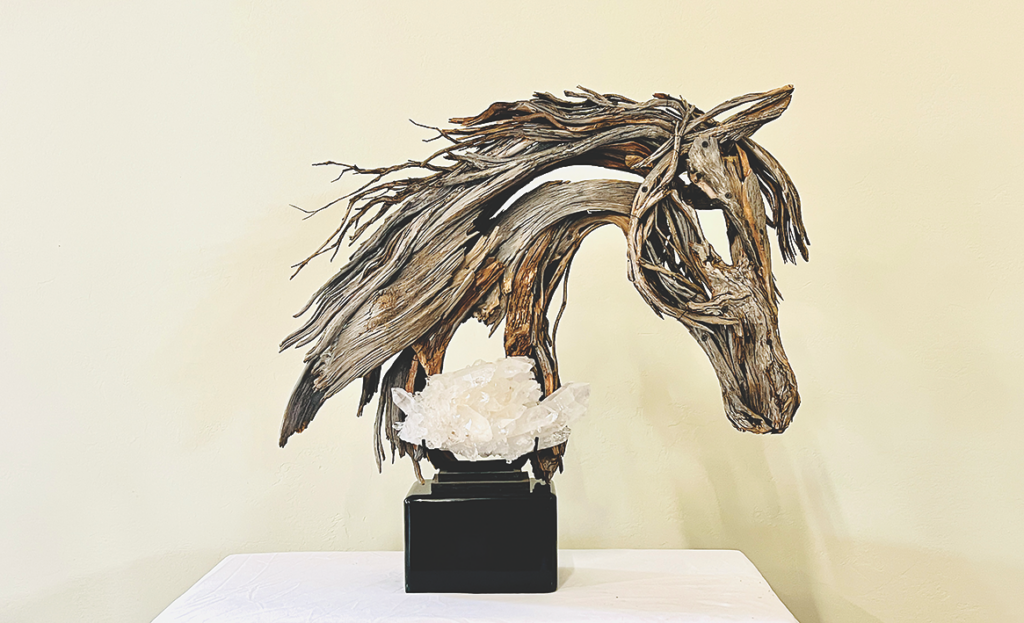 UPCOMING AUCTIONS
December 9-11, 2022
Premier Firearms Auction #87
Rock Island Auction Co. (Rock Island, IL)
RockIslandAuction.com • 309-797-1500
December 12, 2022
Antique Firearms, Armor, Militaria
& Civil War Memorabilia
Heritage Auctions (Dallas, TX)
HA.com • 307-587-5002 
December 13-15, 2022
Collectible Firearms & Miltaria
Morphy Auctions (Denver, PA)
MorphyAuctions.com • 717-335-3435