Cattle-drive roots and cowboy cahoots make this Hill Country town a favorite Old West destination.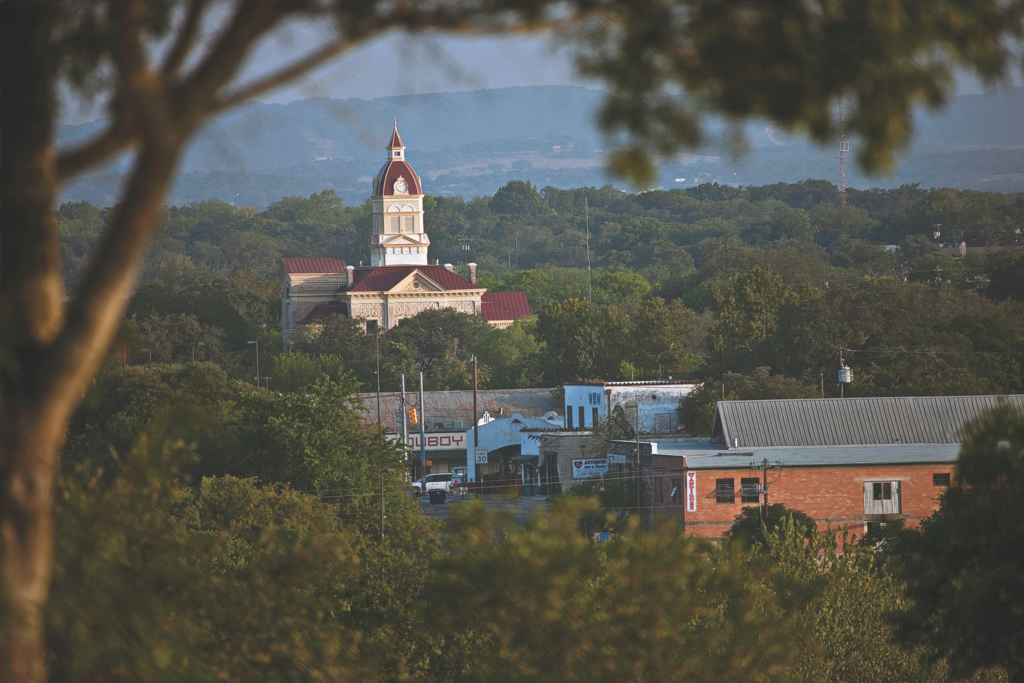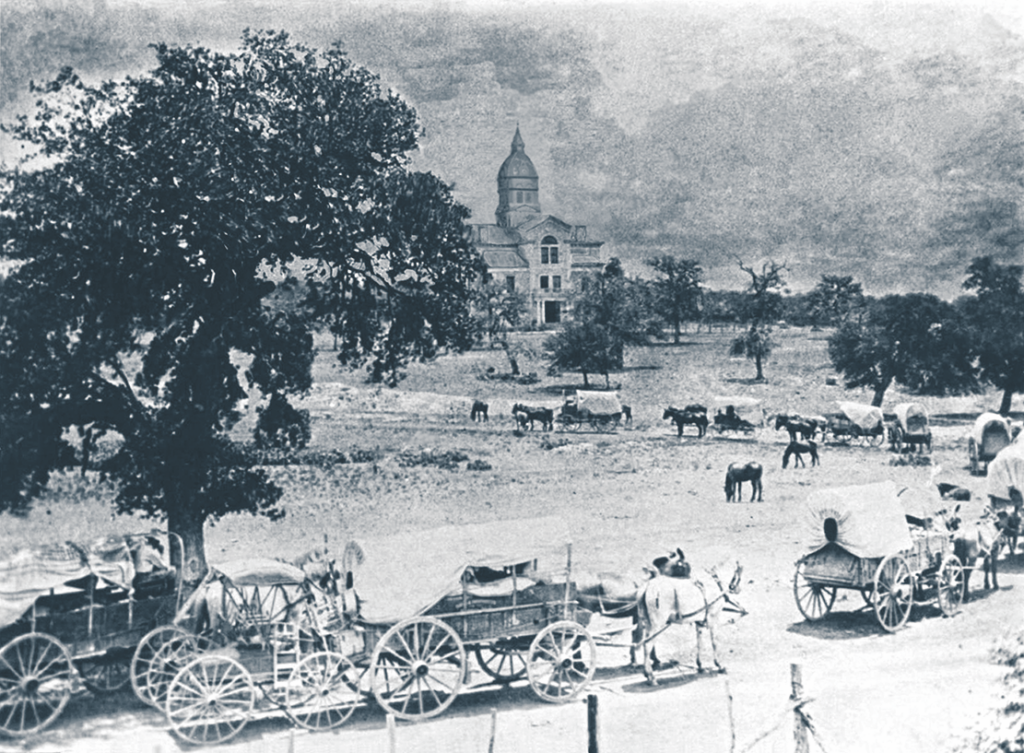 It's no wonder Bandera is a cowboy town. 
This is where cowboys converged for longhorn cattle drives on the Western Trail to Dodge City and beyond from 1874-94. It's where rodeo thrives today in the town's century-old Manchester Park arena. 
Small-town Bandera is big for its britches and proudly wears the title of the Cowboy Capital of the World. 
"First of all, we're from Texas. We brag a lot," said Patricia Moore, Bandera tourism office executive director. "I'm telling you this town is bold. It is just flat bold. 
"This century's cowboys have found us in Bandera," Moore added. "This century's cowboys are motorcyclists" who ride into town from all over. Bandera is about an hour northwest of San Antonio.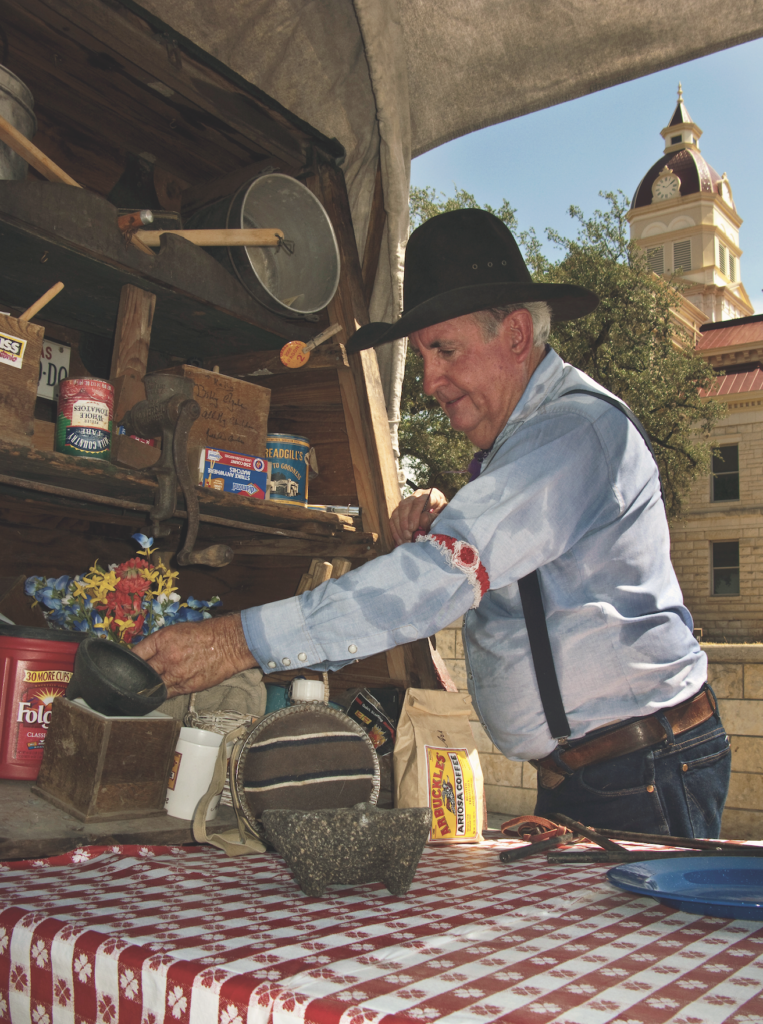 Cowboys and cowgirls come to Bandera to enjoy the Western spirit of the town and its notable features. That includes dude ranches, bull riding, barrel racing, junior rodeo and a Professional Rodeo Cowboys Association rodeo on Memorial Day weekend. 
"Rodeo is to Bandera as baseball is to everywhere else," according to Moore.
There's also country music, honky-tonks, a local brewery, eateries, unique shops, artisans and a Western museum in Bandera. 
The biggest whoop-de-do of the year is Cowboy Mardi Gras, with beads and boots, a parade and bands playing at the 11th Street Cowboy Bar.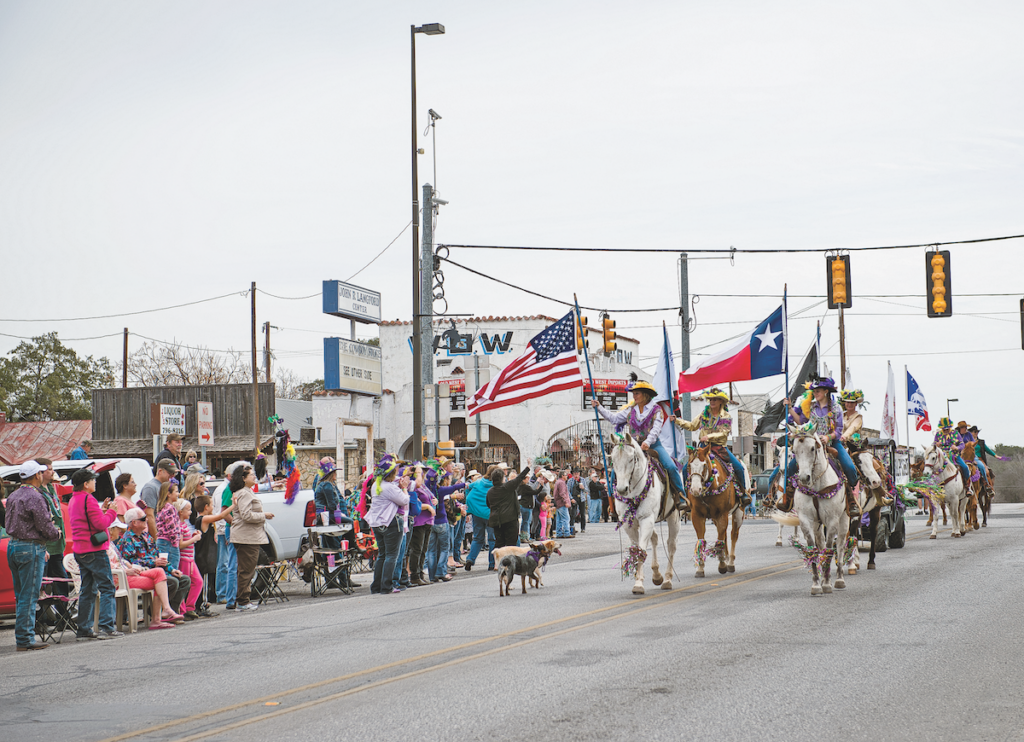 Bandera is home to Arky Blue's Silver Dollar, one of the oldest and best honky-tonks in Texas. The Silver Dollar is in the basement of the Bandera General Store, a 1921 building. It was called the Fox Hole in the 1940s. Singer/songwriter Arky Juenke bought the place in 1968 and has performed in the Silver Dollar ever since. Catch him on Saturday nights. 
A scene from Race With the Devil, a 1975 movie starring Peter Fonda, Warren Oates and Loretta Swit, was filmed in the Silver Dollar beer joint.
For local craft beer, Bandera Brewery has a lineup of creatively named beers with wry cultural references: Fat Guy in a Little Coat, Sharks with Lazer Beams and Very Shagadelic Baby, Yeah! The brewery is family- and dog-friendly. 
Wannabe cowboys can visit one of Bandera's guest ranches. The Dixie Dude Ranch has hosted city slickers for 85 years on a ranch established in 1901 by William and Zoe Whitley. It's been in the family ever since. They operate on a 725-acre spread nine miles west of Bandera.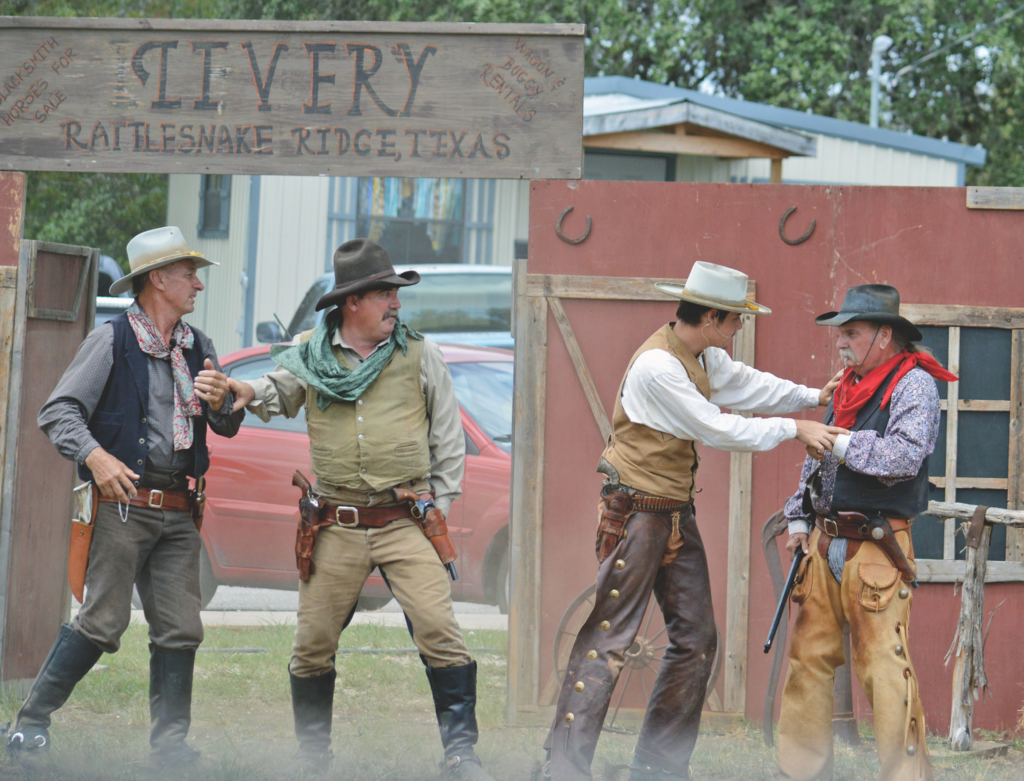 The Mayan Dude Ranch is another family outfit. The Hicks family established the ranch in 1951. Guests can ride trails on 348 acres of Hill Country.
In town, the O.S.T. (Old Spanish Trail) Cafe is starting its second century of serving hungry guests breakfast, lunch and dinner. Leave room for a slice of pie and check out the John Wayne Room, which features photos of the Duke and other cowboys and celebrities. 
Shop in Bandera at the popular Hyo Silver and the aforementioned Bandera General Store. It was a movie theater and the old Cox Dance Hall long ago. Now it carries a wide selection of cowboy boots and hats, jewelry, antiques, souvenirs and a soda fountain.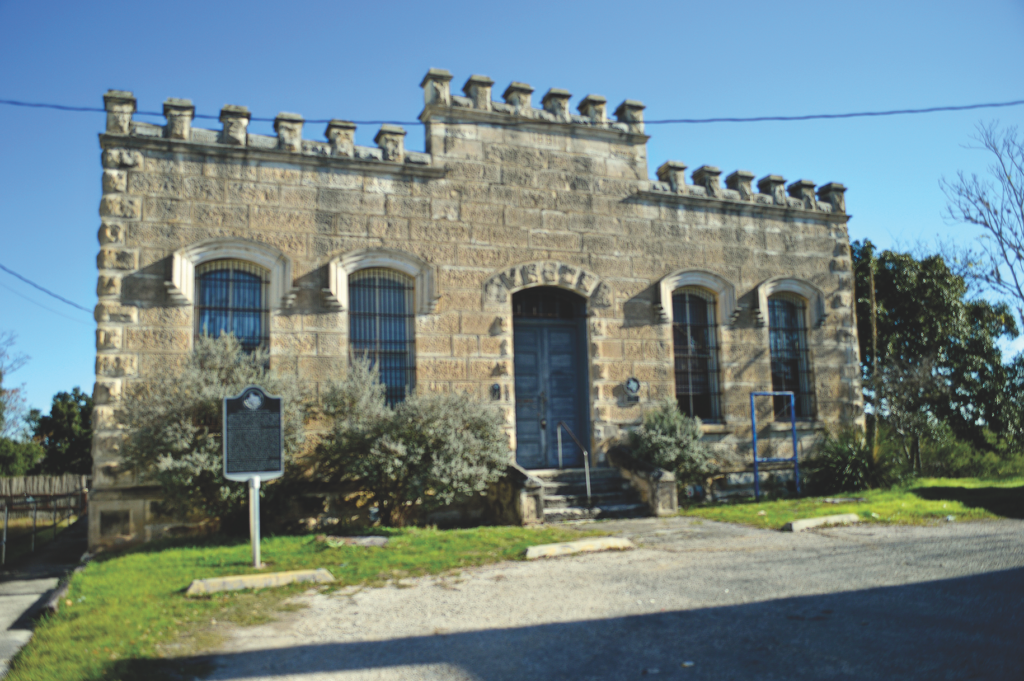 Don't miss the Spirits of Texas shop with crafts, clothing, boots, books, furniture and intoxicating spirits, including musician Kinky Friedman's Man in Black Tequila. Ninety-five percent of the merchandise is made in Texas. 
Visitors also might want to take a photo on a saddle-broke longhorn steer, take a wagon ride around town or grab a bite to eat at a chuck wagon that posts up in Bandera. 
Finally, history buffs will want to explore Bandera's Frontier Times Museum, a storehouse of the town's colorful past.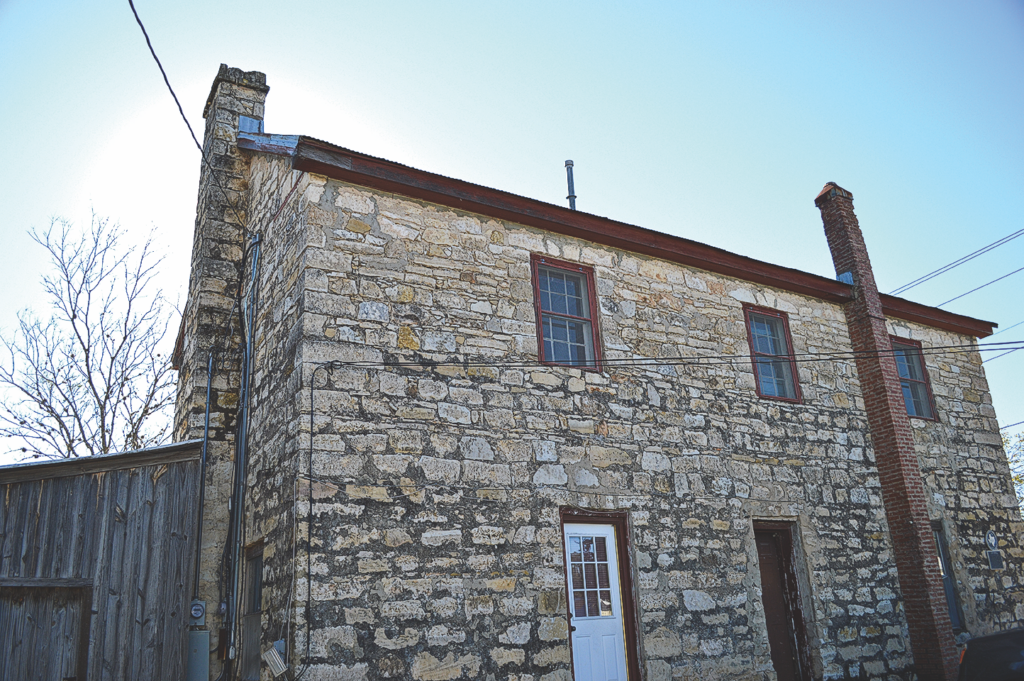 Where History Meets the Highway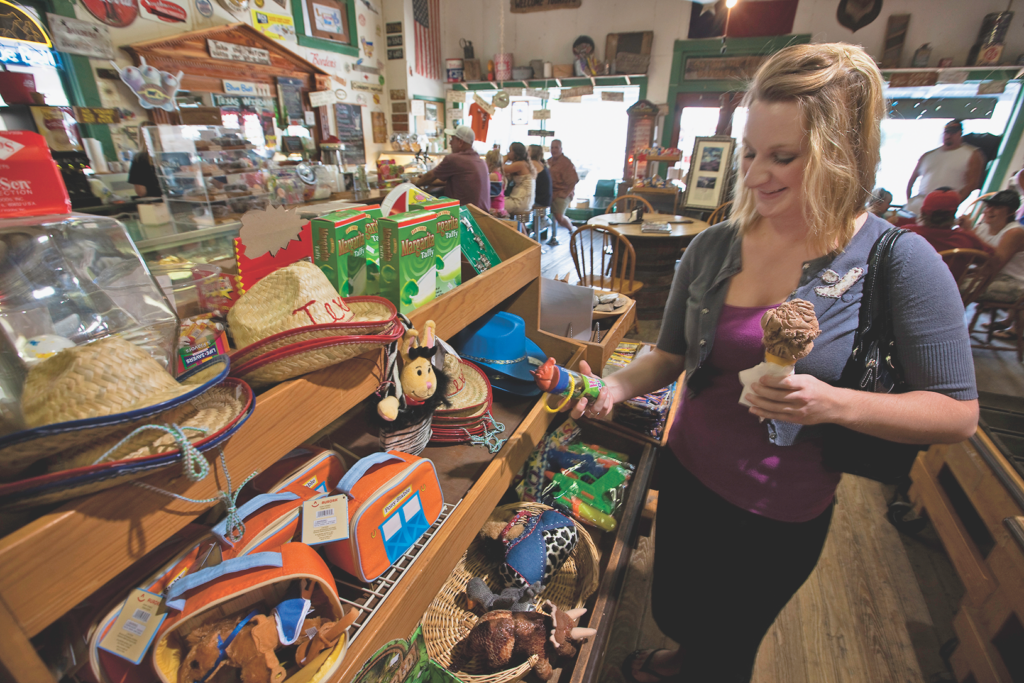 FIRST STOP
Bandera Visitor Center
126 State Highway 16 South
BanderaCowboyCapital.com
HEY DUDE, NICE DUDE RANCH
Dixie Dude Ranch, open since 1937, is a 725-acre spread with Longhorn cattle, Spanish goat breeders and an abundance of equestrian trails to ride. 
DixieDudeRanch.com
FRONTIER TIMES STORYTELLING
Newspaperman J. Marvin Hunter came to Bandera in 1921 and a dozen years later opened the Frontier Times Museum to preserve the cultural heritage of Bandera. 
FrontierTimesMuseum.org
BIGGEST LITTLE LONE STAR BAR
Eleventh Street Cowboy Bar is home to Cowboy Mardi Gras and Wednesday Steak Night. Bring your own beef and grill it while enjoying country music under the stars. 
11thStreetCowboyBar.com
LET'S GO HONKY-TONKIN'
Arkey Blue's Silver Dollar Saloon is a "cavernous honky-tonk" that's been around since the 1940s, when the basement bar was called the Fox Hole. 
308 S. Main St., 830-796-8826