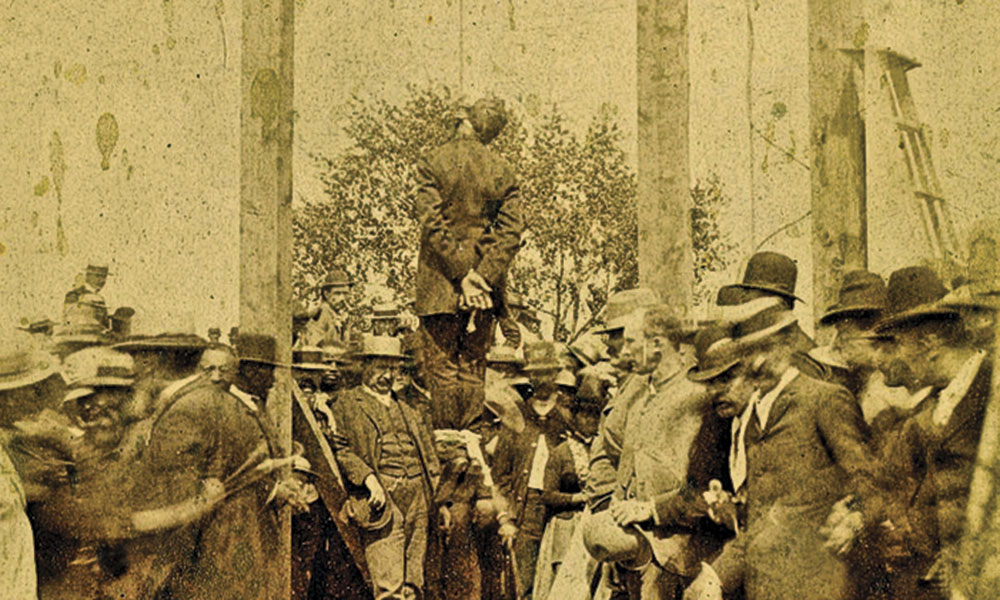 Hollywood couldn't write an Old West character better than Milton J. Yarberry, the first town marshal for Albuquerque, New Mexico Territory. Trigger-happy Yarberry met his demise at the end of a hangman's noose, where, in 1883, he uttered his final words, "Gentlemen, you are hanging an innocent man."
Yarberry, who started life under another name (John Armstrong) in Walnut Ridge, Arkansas, in 1849, went bad at an early age. Before sauntering into the new town of Albuquerque in 1880, he had killed at least five men, owned three saloons and a brothel, played the violin, ridden with the Texas Rangers and run off with his partner's wife.
After befriending Bernalillo County Sheriff Perfecto Armijo, Yarberry got appointed Albuquerque's first town marshal, a position paid by the merchants. Folks described Yarberry as illiterate, not bright, a drunken loudmouth and a bully, making him an overall poor fit for the job. Yarberry proved so, when he killed two men.
In 1881, Harry Brown drifted into town, where he gained a reputation as a heavy drinker, with a temper and a habit of pulling his gun with little provocation.
That March, Yarberry discovered Brown with his paramour Sadie at a restaurant.  Sadie was the estranged wife of Tony Preston, who Yarberry partnered with in a saloon in Canon City, Colorado, around 1878, before he skipped town with Tony's wife. Brown punched Yarberry in the face, then shot the marshal in the hand. Yarberry drew his pistol and killed Brown. The marshal was acquitted of murder.
Three months later, Yarberry, known to be a drinker, was sitting on a friend's front porch when he heard gunshots. He ran to the spot and found a bystander pointing to a man walking down the street. Yarberry fired numerous shots, killing him. Turned out the victim was an unarmed railroad carpenter who did not even own a gun. The self-defense plea didn't work this time.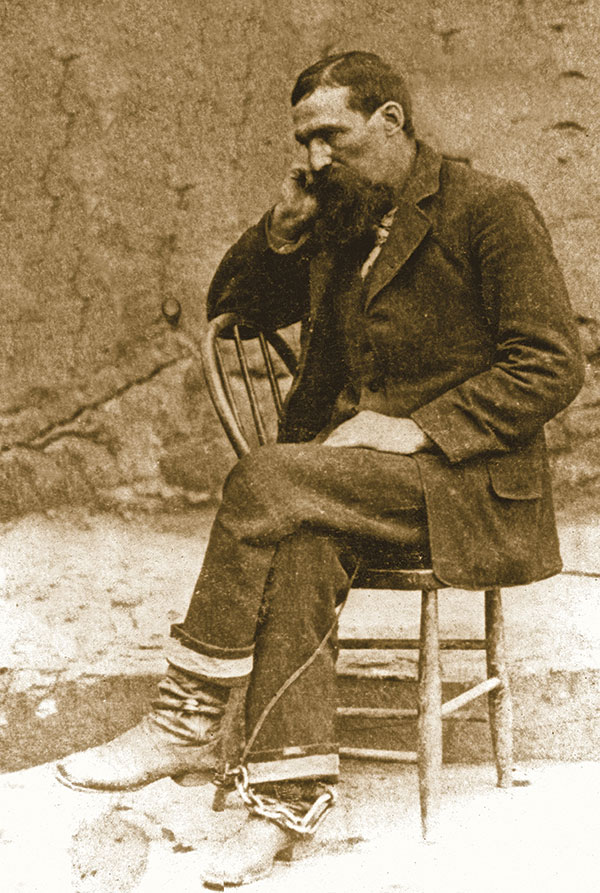 The trial in Santa Fe lasted three days, after which the jury convicted Yarberry, who was sentenced to hang. All appeals were overturned. After the last disappointing news, Yarberry, told he looked pale, replied, "Maybe. But I ain't sick, and I ain't scared either."
On February 9, 1883, under a guard of New Mexico militia, Yarberry was marched to the gallows at the courthouse. More than 1,500 people watched, many paying $1 for the privilege.
Yarberry was hanged by means of an innovative contraption that jerked the condemned upward instead of dropping him through a trapdoor. The Las Vegas Optic coined the term "Jerked to Jesus" to describe this style of hanging in its February 8, 1880, edition.
Much controversy surrounded the marshal's death—as he jerked up, his head hit a crossbeam. Was his cause of death blunt force trauma or hanging? Nevertheless, this method was never used again in New Mexico.
When Yarberry's body was buried in Albuquerque's Santa Barbara Cemetery, the noose still hung around his neck. His tombstone—with his last name misspelled—is now missing.
Hollywood, anyone?
Born and raised in Las Cruces, New Mexico, Melody Groves is the author of nonfiction and fiction books. Her latest novel is She Was Sheriff, and her fifth novel in her "Colton Brothers Saga" is due out in spring 2018.