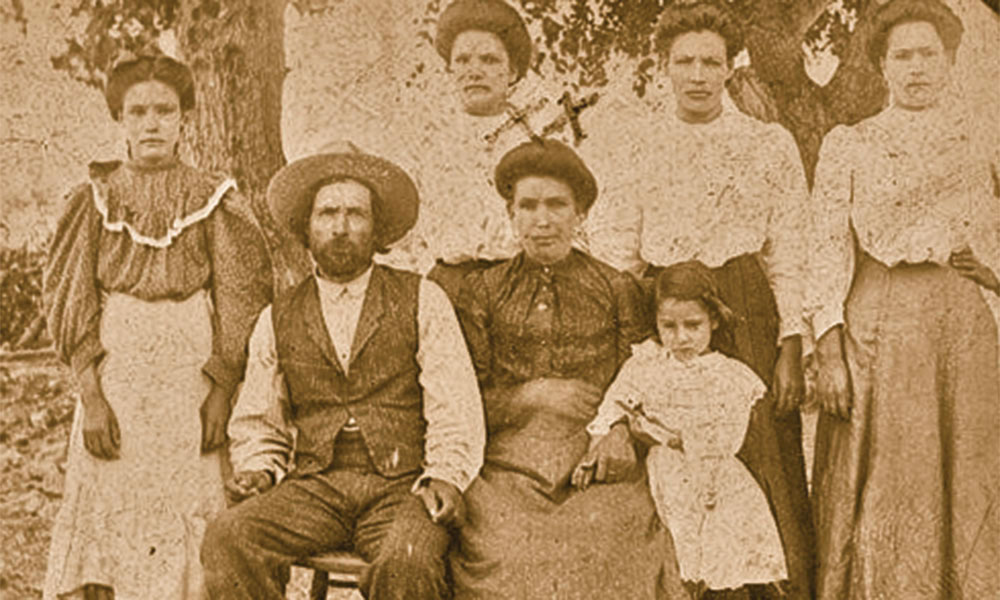 "My Aunt Jenny had been taken by the Indians as she was four…."
The family bought her back with 500 pounds of shelled corn a decade later, in the 1860s.
That isn't the kind of history you find in most books. And considering this happened in Lincoln County, New Mexico Territory, it's not the kind of history you'd expect from the land of Billy the Kid and Pat Garrett.
But Lincoln County wasn't just gunslingers and goons, even in its bloodiest days. The county was also ranchers, farmers, families and Indians; hopes, dreams, fears and loves.
Marilyn Burchett was determined to tell those stories too, including her own. She was bothered that she, her mother and sisters could easily find family history records at the local libraries in Tennessee or Missouri, but not in the exotic county of the 47th state that her family had called home since the 1940s.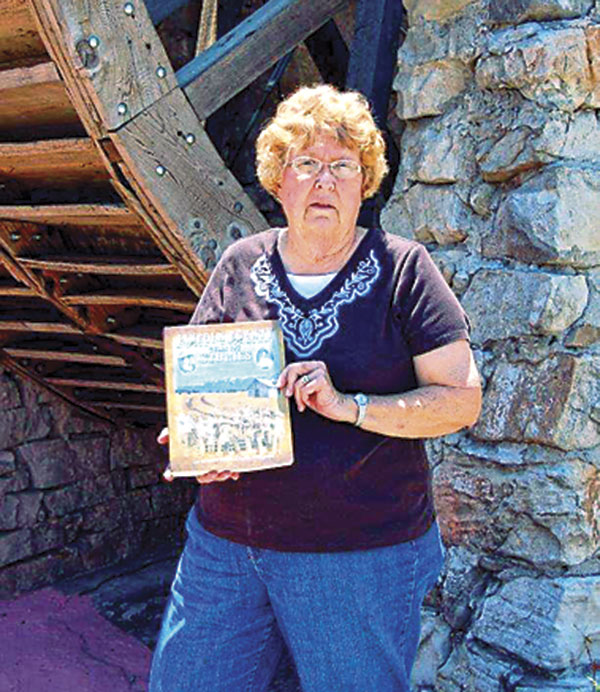 "We need these family history stories before those people are all gone," she told her fellow board members of the Lincoln County Historical Society.
In 2005, the society formed a committee to explore the idea. "We didn't know how to do it," remembers Burchett, noting her 18 years of teaching fifth grade in Hondo Valley didn't prepare her for this task.
One after another, committee members fell away until Burchett was the only one left.  "I realized if this was going to get done, I had to do it," she says.
Burchett worked with Laura Reynolds in Ruidoso, who owned a printing firm, to print fliers that announced the project. Burchett carried these fliers to libraries, city halls and businesses all over the county. The first notice sought family histories of no more than 500 words and one family picture to be featured with the text.
Burchett smiles now, realizing that word count was rather skimpy. Many of the 400 family stories in Lincoln County, New Mexico, Tells Its Stories are 3,000 words. And more than 5,000 pictures were submitted—850 made it into the book.
The historical society published the book as New Mexico celebrated its centennial of statehood in 2012. Burchett is already planning a second book, to tell more family stories and share more of those thousands of leftover pictures.
Last year, Burchett's efforts won her a State Preservation Award from the New Mexico Historic Preservation Division at the Department of Cultural Affairs. The award honored her as both the "editor and force behind [the book's] publication" and proclaimed that she had preserved family histories "for generations to come."
Her work has given historians gems that can only come from inside families.
Maude Fritz's fifth child, born in 1912, was so tiny that "Maude slipped her wedding ring over the baby's hand as a bracelet."
William Gallacher's last words in 1893, as he stepped into an open mine shaft and fell 375 feet to his death, were, "Watch out below, boys!"
Bess Walters recalls, "My mother told me that Billy [the Kid] was a small man with hands like a woman's."   
Jana Bommersbach has earned recognition as Arizona's Journalist of the Year and won an Emmy and two Lifetime Achievement Awards. She cowrote the Emmy-winning Outrageous Arizona and has written two true crime books, a children's book and the historical novel Cattle Kate.