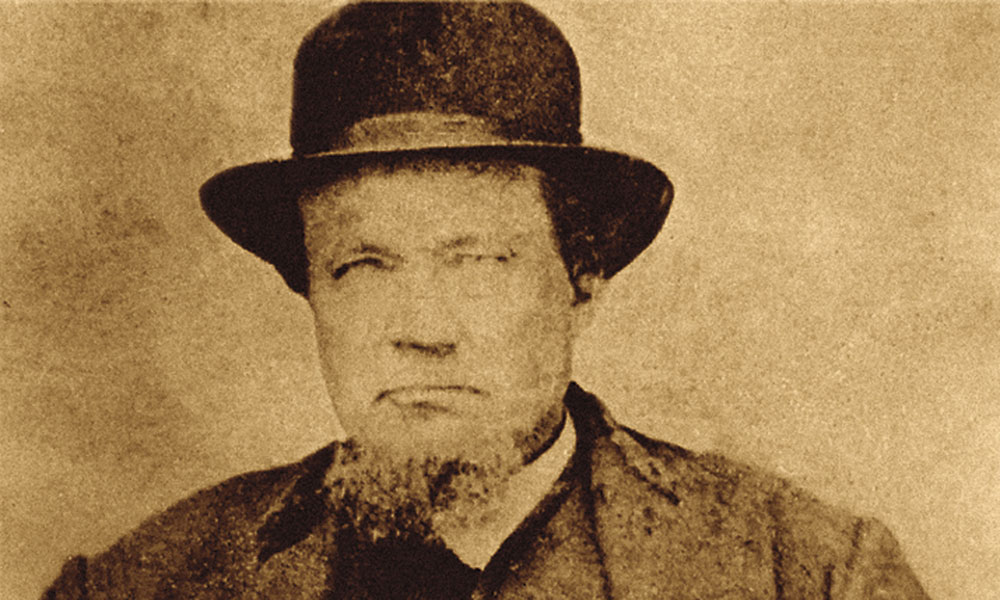 August 21, 1869
Lake's Hippo-olympiad and Mammoth Circus takes a swing through southwestern rural Missouri, landing in Granby.
After the night's performance, ushers begin clearing the tent of circusgoers who have not bought admission to the bonus feature, a minstrel show. When one confronts a ne'er-do-well hiding under a seat, the young man refuses to leave.
Summoned by the usher, Bill Lake walks up to the miscreant and tells him to pay up or get out. Jacob Killian (also spelled as Killyou, Killyon and Killen) gets smart and tries to pull a revolver, but Bill—used to dealing with punks like this from his travels around the country—immediately disarms the young man, escorts him to the door by the scruff of his collar and throws him out.
Bill keeps Killian's pistol. Humiliated, Killian stays at the entrance, cursing and threatening to kill Bill. He finally leaves.
As Bill gets ready for the minstrel show, Deputy Marshal Bailey shows up to interview the circus owner about the altercation. Bill tells the lawman he will relinquish the young man's pistol in the morning.
Meanwhile, Killian has returned. At the front entrance, he tells the doorkeeper he is "not a quarrelsome man" and that he is willing to "pay to go in." The Sedalia Weekly Bazoo reports what happens next:
"While they were talking, Marshal Bailey and a Mr. Thompson were standing facing  Mr. Lake, not three feet from him. Killyon again approached from behind Thompson, and throwing his revolver over Thompson's right shoulder, shot Mr. Lake, the ball entering about three inches above the right nipple, coursing, apparently downward towards the heart.
"Mr. Lake staggered a few yards and then fell down on his hands and said, 'My God, boys, I am killed; carry me home.'
"He was immediately carried to his room in the Southwestern Hotel, but expired almost as soon as it was reached."
In his panic to escape, Killian trips and falls, accidentally discharging his pistol a second time, but he manages to slip out of the tent and runs off into the night.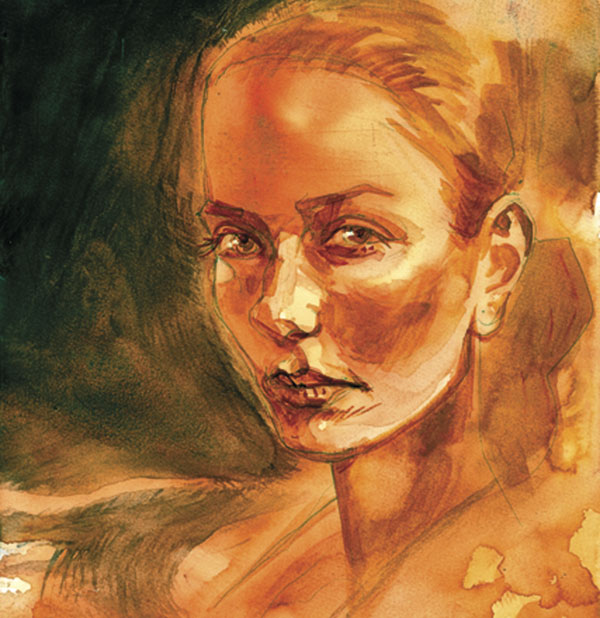 A Future Circus Queen
May 1, 1846
Born on August 26, 1826, Mary Agnes Messmann grew up in Ohio after the six year old left her German homeland with her family. At age 19, Agnes runs off with a circus clown. On May 1, 1846, she and William Lake Thatcher apply for a marriage license in Jefferson Parish, Louisiana, and get married in or near New Orleans. Thatcher is billed as a "Shakespearean Jester" with the Great Western Circus, among other traveling "mud shows" (so called because the wagons transporting these traveling shows invariably get stuck in the mud since the roads are so bad).
April 26, 1847
Agnes Lake performs her circus debut on the "slack wire" with the Rockwell & Company's New York Circus. The wire is not pulled taut, like on a tightrope, but instead hangs "like a shallow crescent." Agnes performs stunts while the rope swings in great arcs.
March 25, 1848
In front of a hometown crowd in Cincinnati, Agnes performs her slack wire stunts. Her brother Joseph recalls that she "fell off 3 times, but on the whole she made a very favorable impression on the audience. She had presents thrown in the ring to the value of $40." Oh, and she is also pregnant!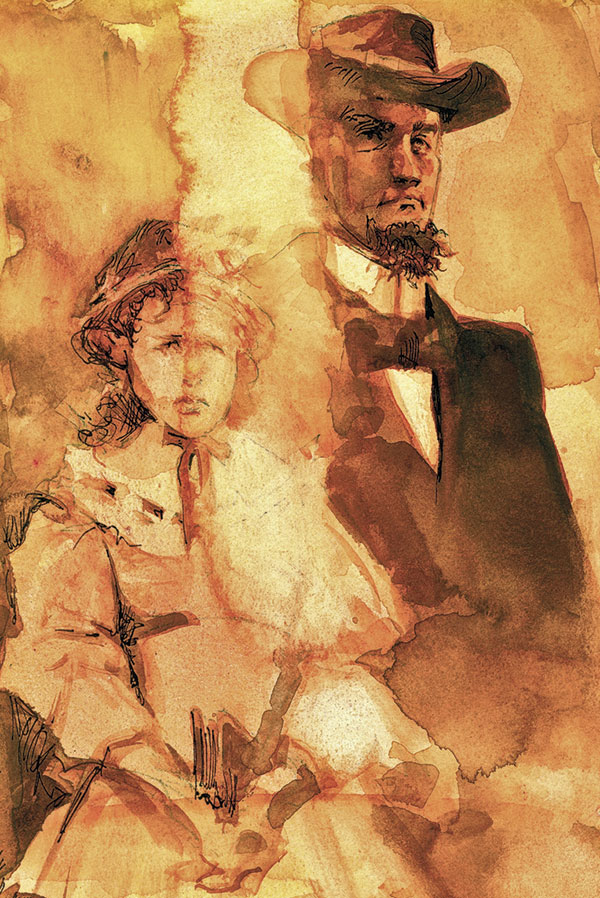 A Clown of Renown
Billed as "Master Thatcher" early in his career, East coast native William Lake Thatcher performs equestrian acts with multiple companies between 1834 and 1840. A bad accident during a dangerous horseback stunt forces him to switch roles and work as a circus clown. He has worked at multiple circuses by 1846, when he meets and marries Mary Agnes Messmann.
For the next 20 years, the two travel the country, with Bill becoming "master of the arena" and "director." The Lakes start their own circus in the spring of 1863, after getting tired of going unpaid whenever a show went out of business. Bill develops a reputation as a solid performer and a steady employer.
Lake's Hippo Olympiad and Mammoth Circus is doing so well that Will and Agnes plan to buy a horse farm in Kentucky, right across the river from Cincinnati, Ohio, at the end of the 1869 season.

The Queen of the Circus
After her husband's murder, the talented widow takes over the circus and ends up meeting "Wild Bill" Hickok when she brings her circus to Abilene, Kansas, on July 31, 1871. Hickok is the town marshal, and Agnes pays him the license fee for public entertainments and arranges security with him. Nothing romantic happens, but she is quite taken by the handsome lawdog.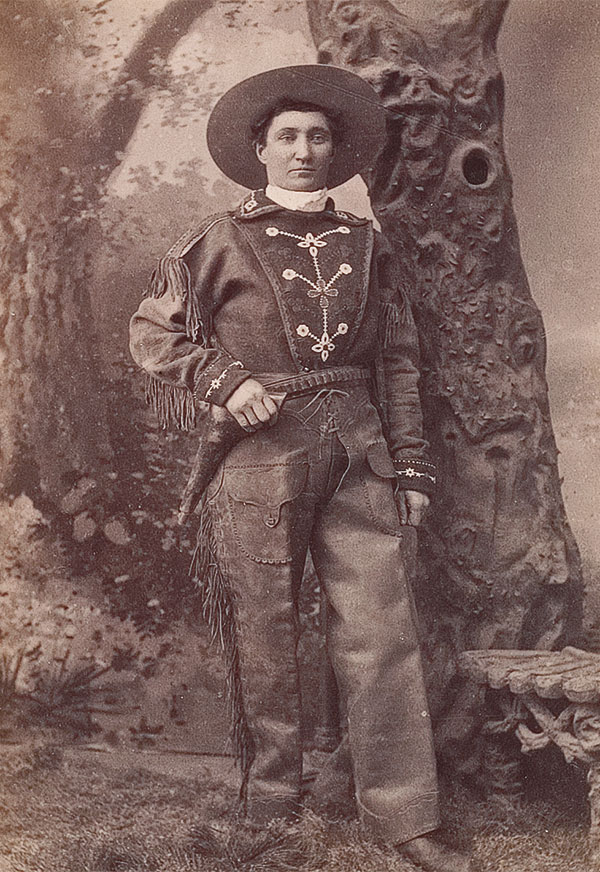 Martha Canary Steals Mrs. Hickok's Thunder
Born in Missouri, in 1856, not far from where William Lake Thatcher is murdered, Martha Canary was orphaned at age 11 and ends up out West. She meets "Wild Bill" Hickok, by chance, while both are heading for the illegal mining mecca of Deadwood, Dakota Territory. A romance between the two is nothing but gossip, yet because of her legendary notoriety as Calamity Jane, she ends up buried next to the lawman. So how does she steal the limelight from the legitimate Mrs. Hickok? See next page.

Aftermath: Odds & Ends
Agnes Lake offered a $1,000 cash reward for the capture of Jacob Killian, her husband's murderer. Her desire to see justice will take a long time…with an unsatisfactory turn of events.
Agnes became the first female owner of a circus in the country's history. She also trained her daughter Emma as a circus performer. Emma ended up a star who rivaled Annie Oakley in fame and fortune.
Bill Lake's murderer, caught in September 1869, was finally brought to trial almost five years after the slaying. Convicted in February 1874, he got a paltry three years and seven month sentence. After his 1877 parole, Killian stalked William Norton, a Union soldier who had shot and blinded Killian in the eye during the Civil War. In Empire City, Kansas, he spread the news that he planned to kill Norton, but  on March 28, 1878, Norton gunned him down first.
On March 5, 1876, only weeks before his assassination, "Wild Bill" Hickok married Agnes Lake in Cheyenne, Wyoming. After their honeymoon back East, the former lawman met his fate.