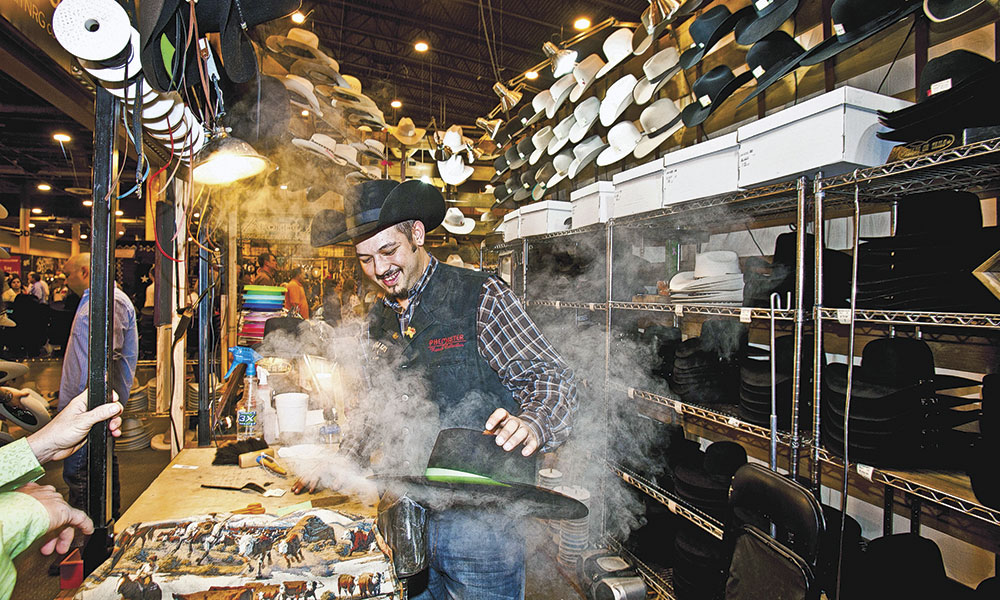 In August of 1836, brothers Augustus and John Allen created a new town they hoped would be the "great interior commercial emporium of Texas." They named it after Sam Houston, who had won independence from Mexico at the Battle of San Jacinto six months earlier.
Nothing guaranteed the town's success, certainly not Houston's location. It sat on barren, muddy, coastal prairie with the Gulf of Mexico 50 miles away along Buffalo Bayou.
But its residents possessed a strong entrepreneurial drive, and the settlement that started with one log cabin and 12 residents grew quickly. Today, America's fourth-largest city has become a business mecca with an impressive list of cultural attractions, to boot.
Houston's museum district boasts 19 institutions, including the Buffalo Soldiers National Museum. Opened in 2001 with artifacts collected over decades by founder Paul Matthews, the site displays more than 2,500 pieces, from rifles and bayonets to flags, saddles and historic photos.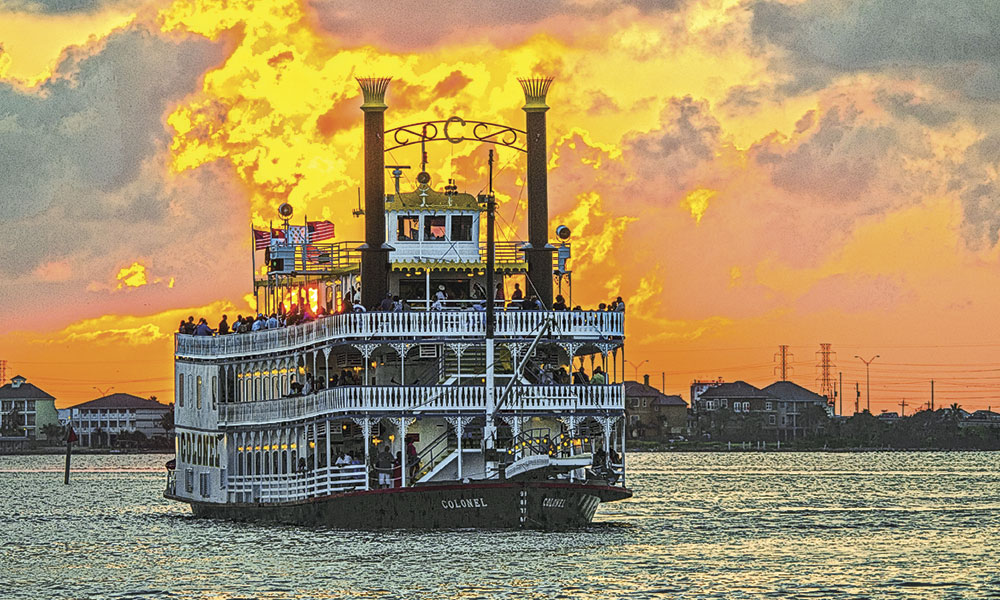 One exhibit tells of Cathay Williams, who disguised herself as a man and enlisted as a Buffalo Soldier in 1866. The museum displays a uniform of the kind Pvt. William Cathay wore and shows a short video on her.
Visitors learn that 20 percent of cavalry troopers on the Western frontier were black, and at least 18 were awarded the Medal of Honor.
"The Buffalo Soldiers built railroad camps, delivered mail, strung telegraph wires, charted land and chased outlaws, Comancheros and Mexican revolutionaries," says Matthews. "Without them, our westward movement would've been delayed 50 years."
Sam Houston Park serves as a living history oasis in the middle of the city. The Heritage Society manages ten historic buildings within park boundaries, including a log cabin built in 1823 and appointed with items from the period.
The 1847 Kellum-Noble House, the oldest surviving building constructed in Houston, retains its original brick walls made with mud from Buffalo Bayou.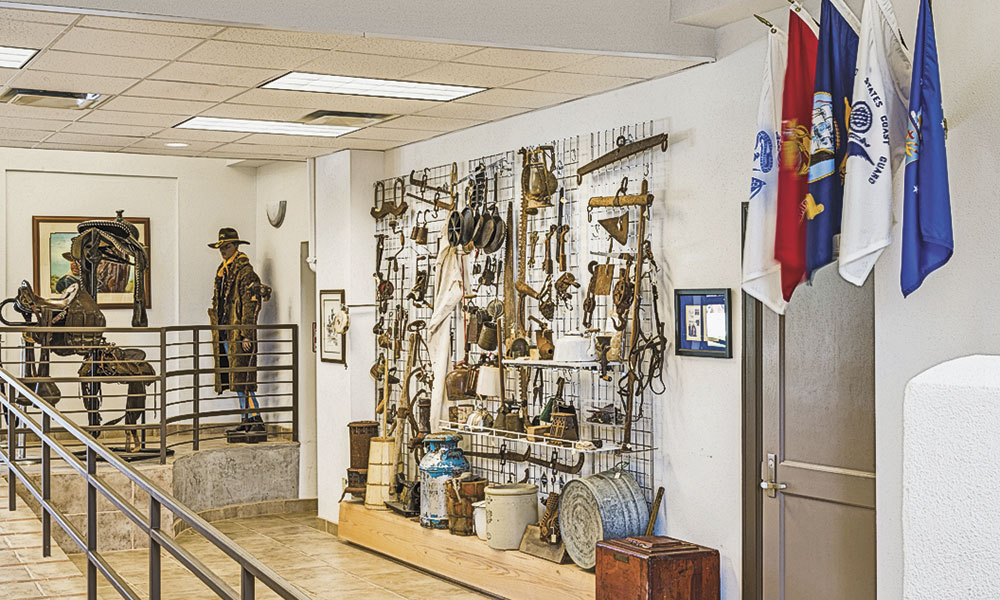 Visitors step into the past at Duncan General Store, a replica of a mercantile built in Egypt, Texas, in 1878, and filled mostly with original inventory. The store served as a social center where folks gathered to play dominoes and cards, and it sold everything a frontier resident could want, including meat, fabrics and lumber.
"If you needed a coffin, you could buy one at the store," says Deborah Duty, the Heritage Society's communications director.
By far, the year's biggest attraction occurs in March with the Houston Livestock Show and Rodeo, the world's largest. It began in 1932 and draws more than 2.4 million people.
Last year, almost 250,000 people attended the barbecue contest alone. The eats are unbelievable! Attend two American Quarter Horse Association World Championship shows or see live acts by top performers.
To relive the Battle of San Jacinto, drive 25 miles to the San Jacinto Museum of History. The site details how revenge-minded Texans, remembering the Alamo, killed 650 Mexicans under Gen. Santa Anna, in about 18 minutes.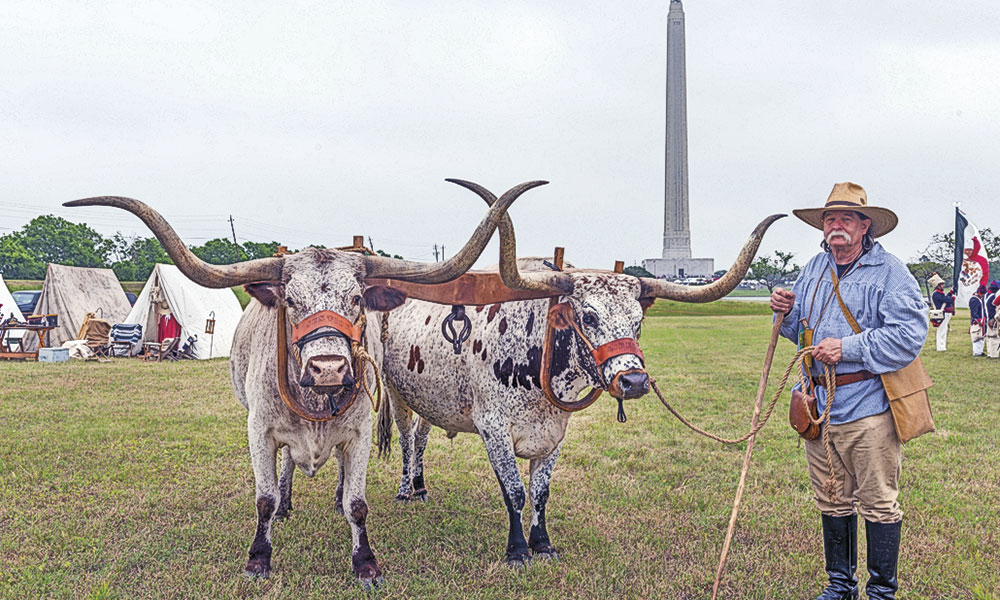 Before the fight, Houston told his troops not to expect aid, for none was coming: "We must act now or abandon all hope! Rally to the standard and be no longer the scoff of mercenary tongues! Be men, be free men, that your children may bless their father's name!"
The museum sits at the base of an impressive 570-foot Art Deco monument. Ride an elevator to the top to view the battleground and the Houston Ship Channel.
Don't forget nearby Galveston, where visitors can see the 1894 Grand Opera House and the Bishop's Place, completed in 1892 and named one of the 100 most important buildings in America. The new and impressive Bryan Museum, opened in 2015, offers a huge collection on Southwestern history and art.
Amaze friends with this fact: The man who first laid out Houston's streets in the 1830s was Gail Borden, who patented and developed condensed milk.
Leo W. Banks is an award-winning writer based in Tucson. His mystery novel, Double Wide, was published last month.