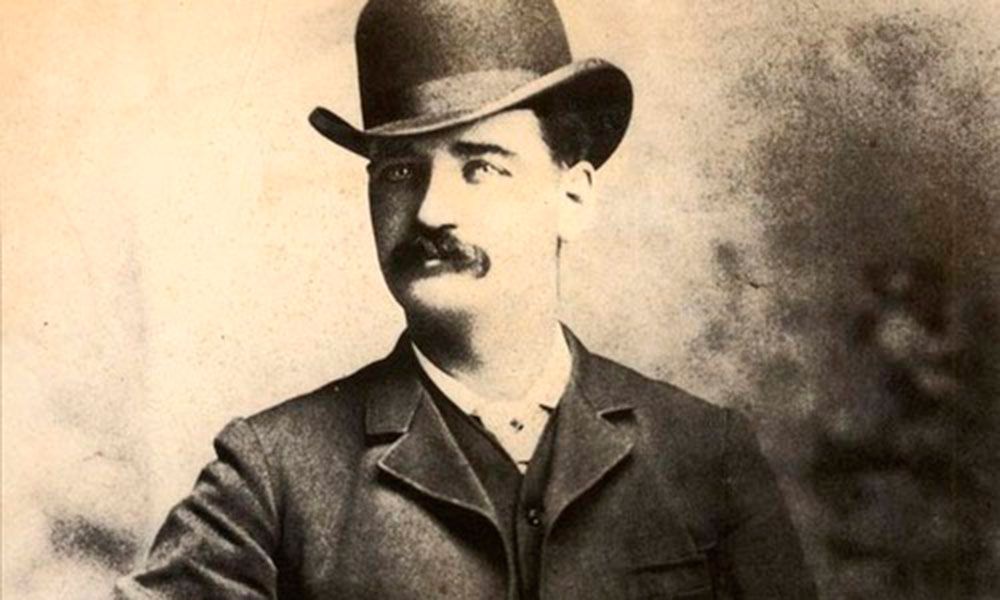 Bat Masterson's history in the Old West was every bit as illustrious as Wyatt's and in the early 1900's he was actually more famous than Wyatt. Bat had a bigger story to tell than Wyatt.
At the Second Battle of Adobe Walls he was a member of the small group of buffalo hunters who held off hundreds of Comanche and Kiowa warriors. He was there when Billy Dixon made his famous "Long Shot." He'd been a scout for the Army and a western sheriff of renown. Bat was a gamer, in other words, "a good man to ride the river with."
However, in later years, when someone asked him about legends in the West, Bat preferred to talk about Wyatt, whom he greatly admired.  When President Teddy Roosevelt, a personal friend, suggested to Bat that he should write his story he is supposed to have replied, "Mr. President, the real story of the Old West can never be told unless Wyatt Earp will tell what he knows and Wyatt will not talk."
Roosevelt's press aide, the legend maker himself, Stuart Lake, heard this and was thus inspired seek out Wyatt and write the highly fictionalized 1931 biography of Wyatt that turned him into a legend. Lake even borrowed many of Bat's first person descriptions of lawing, gunfighting, and buffalo hunting and attributed them to Wyatt.
Ironically, Bat might have become the legend had he been inclined to self-promote himself to Lake.
Just for the sake of trivia, one of Damon Runyon's colorful characters in the Broadway play, Guys and Dolls, the suave gambler, Sky Masterson, was modeled after the Kansas lawman.
Marlon Brando played Masterson in the 1955 motion picture version of the play.
Marshall Trimble is Arizona's official historian and vice president of the Wild West History Association. His latest book is Arizona Outlaws and Lawmen; The History Press, 2015. If you have a question, write: Ask the Marshall, P.O. Box 8008, Cave Creek, AZ 85327 or email him at marshall.trimble@scottsdalecc.edu.