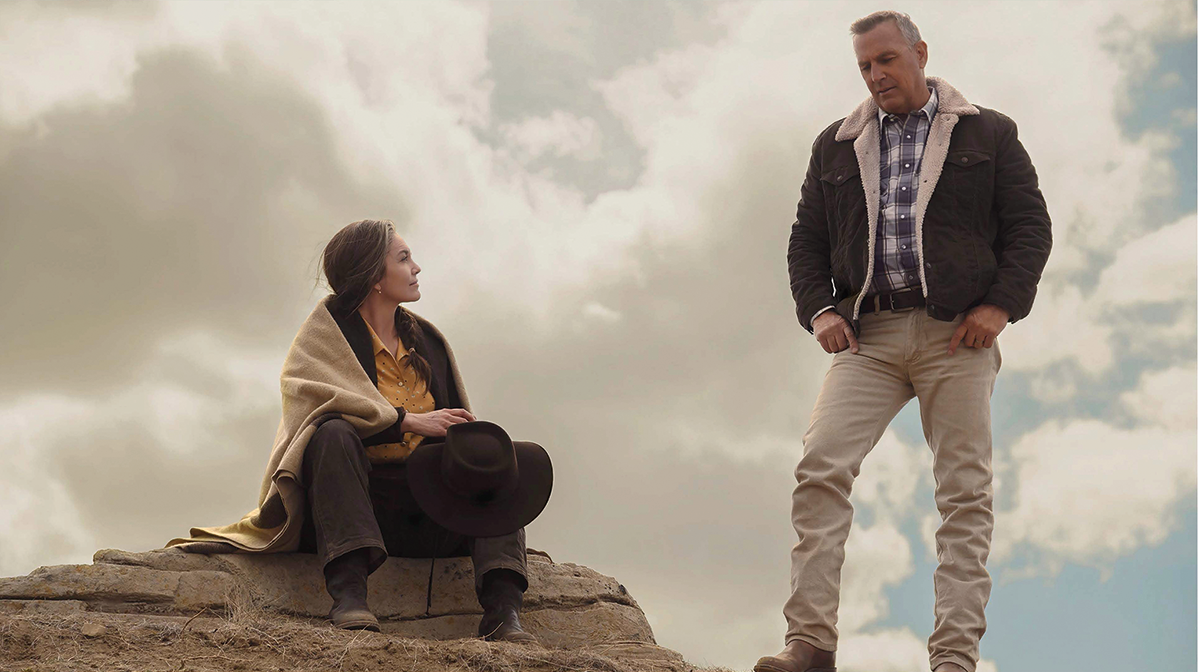 The year 2020 was unsatisfying all around, and certainly for Westerns. From a purist point of view, if we strictly define Westerns as taking place in the Western U.S., between the end of the Civil War and the turn of the 20th century, it would be more accurate to say that it is a year of no Westerns at all. Every film, and most of the television programs, require generosity as to either period or locale to be included, although many are well worth seeing. With a COVID-19-shortened theatrical release year, there are only four 2020 features to point to.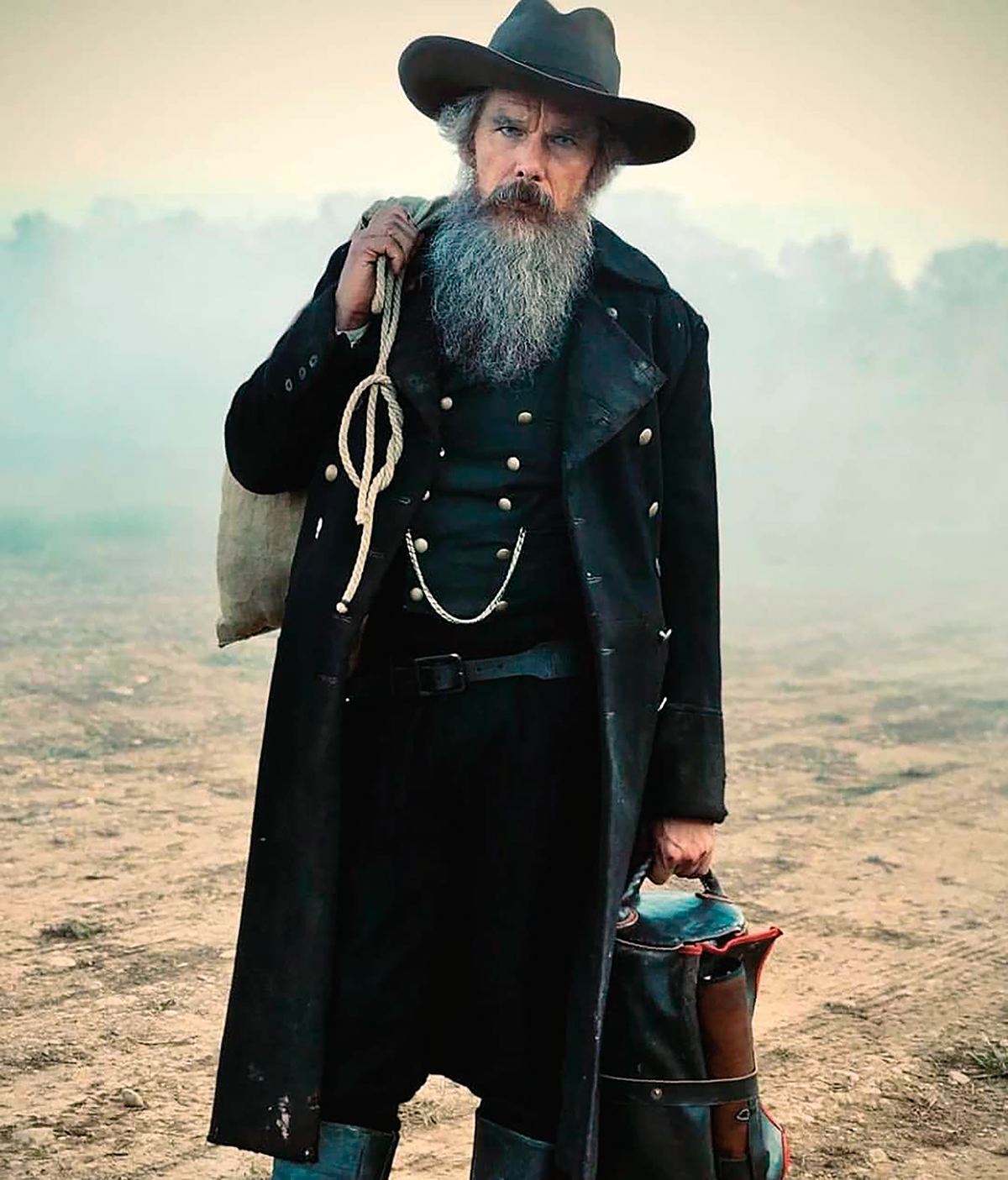 Let Him Go, based on the Larry Winston novel, is set in the 1950s or 1960s—you have to guess based on the cars—in North Dakota, where retired Sheriff George Blackledge (Kevin Costner) and his wife, Margaret (Diane Lane), are crushed first by the death of their son. Then their grandson disappears, when his mother moves with her new husband to live with his off-the-grid Ma Barker-like mother and family. In a town that's against them, Margaret must use all of her guts and ingenuity to try to rescue their grandson, and is assisted by her husband and a fragile but brave Native youth.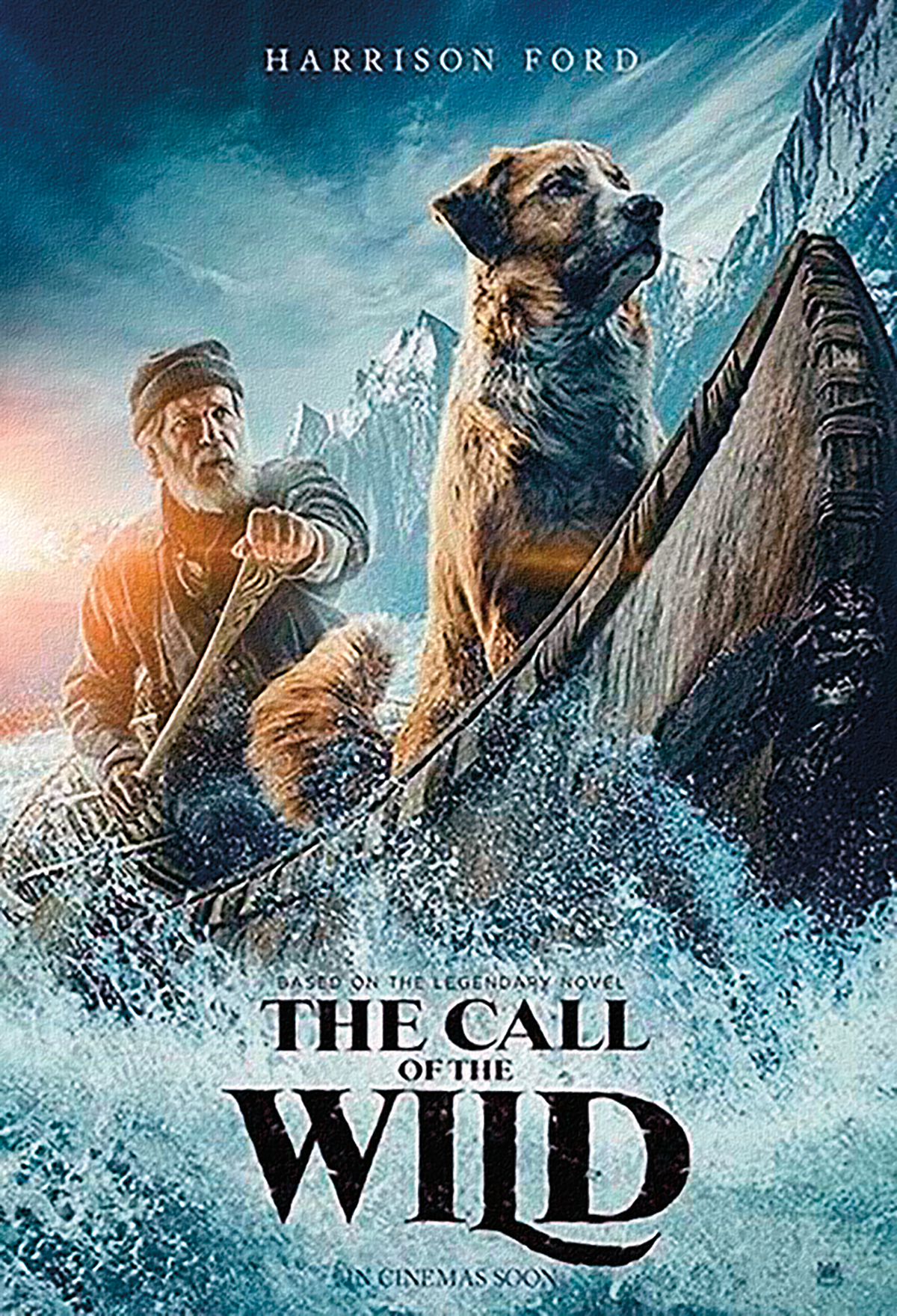 Set in the Yukon Gold Rush of the 1890s, The Call of the Wild is also not technically a Western, but it's as close as we get. The film, starring Harrison Ford and directed by animation whiz Chris Sanders, was released at the end of February, weeks before the shutdown. It was a 20th Century Studios production, maybe the last, because the century-old company was absorbed by Disney. Happily, The Call of the Wild didn't get too Disneyfied, although lines were looped so that dogs originally said to be killed instead "ran away." While somewhat PC, the film was much closer to Jack London's novel than most of the myriad previous adaptations, partially because CGI'd dogs take direction better than real ones, making it possible to focus on their relationships as much as the human ones.
Kelly Reichardt's First Cow, a tale of the frontier days of Oregon, is set too early—the 1820s—but we don't want to split hairs. The sly, leisurely paced and quirky story of a Chinese immigrant and a cook who build a brief empire on filched milk, is very enjoyable, and there is action, but not to the degree that Western fans anticipate. With a few more gags, it could be a Laurel and Hardy film. First Cow was doing well on the film festival circuit, and was about to be theatrically released when the theatres shuttered.
It's pre-Civil War, but Cynthia Erivo was nominated for two Oscars for Harriet, for Best Actress and Best Song in the biographical film about slave-turned-free woman-turned-abolitionist firebrand Harriet Tubman.
A number of continuing Western-adjacent entertainments aired on television in 2020. There was season three of the Paramount Network's Yellowstone. It is a hugely popular series, sprawling in an almost Cimarron sense, contemporary, but with beautiful photography and locations, and lots of Western elements, the best being Kevin Costner. The INSP Channel gave us a seventh season of The Cowboy Way, contemporary and reality-based, but with the appeal of everyday cowboy work. INSP also produced the contemporary Western movie Blue Ridge, starring Graham Greene, as well as perhaps the only period Western TV feature of the year, The Warrant, starring Neal McDonough and Casper Van Dien as Civil War allies turned post-war enemies.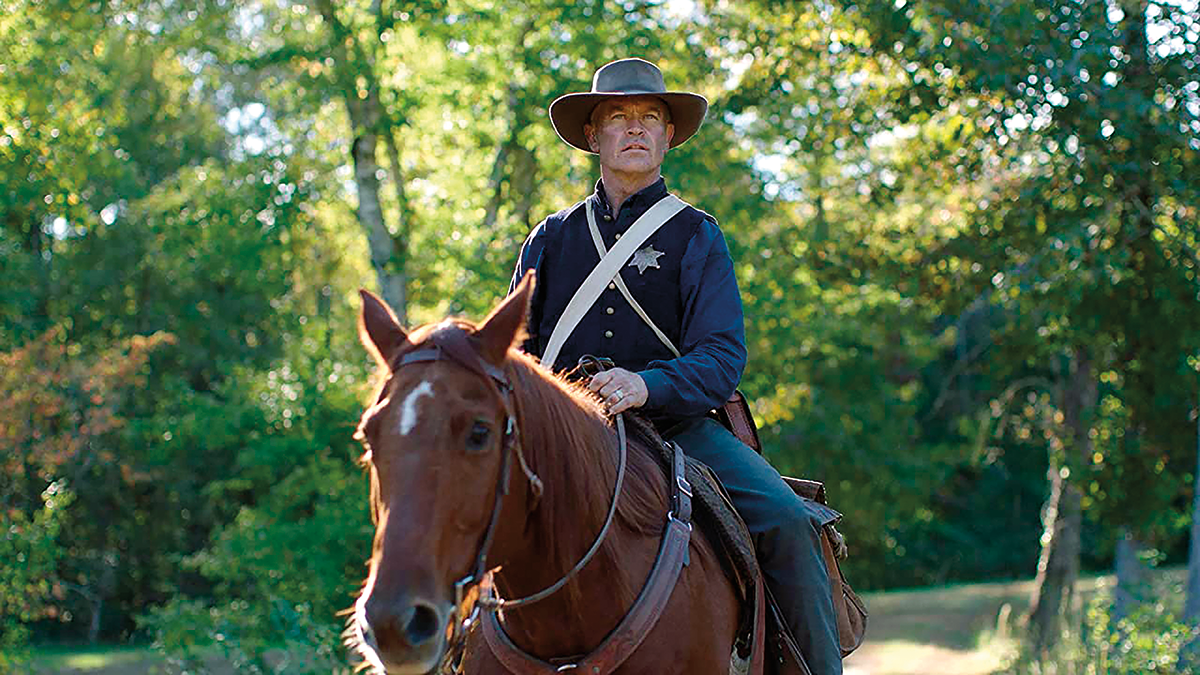 Elsewhere on television, much of the pseudo-Western content is too pseudo to satisfy. The title character of Syfy's action-filled Wynonna Earp, about Wyatt's great-great-granddaughter, will soon begin her fourth season, but one need not be a purist to feel disconnected from a show where Doc Holliday is not only a vampire, but the father of Earp's child. At the other extreme, Hallmark's When Calls the Heart has produced eight seasons of stories revolving around a frontier schoolteacher. But while the period is right, the setting is Canada, and more importantly, in contrast to Earp, nothing happens.
The brightest note on television, and very bright indeed, is the limited series The Good Lord Bird, Showtime's often hilarious and enthralling story of abolitionist John Brown, played with a brilliant, demented passion by Ethan Hawke, who surely deserves Emmy consideration. Created by Hawke from the novel by James McBride, it's full of action, surprises and memorable performances. Startlingly, Daveed Diggs, who originated Lafayette and Thomas Jefferson on Broadway in Hamilton, portrays Frederick Douglass as a dandy and a fop. It only fails the purists' Western test by being set before, rather than after, the Civil War.
Also of note on TV, the docudrama series Wild West Chronicles was seen briefly on INSP, and returns for a full season in 2021. It gets the times and places right, and uses a clever approach. Utilizing Bat Masterson's own book, Famous Gunfighters of the Western Frontier, as a springboard, Masterson tracks down and interviews historical figures, many of whom he knew, before the show segues into the action.
Most notable among the foreign Westerns is Australia's The True History of the Kelly Gang, in which George McKay of 1917 stars as the most famous of Bushrangers, Ned Kelly, he of the homemade armor. It's a fascinating and heartbreaking story, and unusually, half of the film is spent in his childhood, in which his mother sells young Ned (Orlando Schwerdt) into an apprenticeship with a highwayman played by Russell Crowe. Oddly, both Kelly Gang and Good Lord Bird share a preoccupation with crossdressing, and, no, I don't mean "trans issues," since all of those involved are straight men.
True West Film Editor Henry C. Parke is a screenwriter, blogs at HenrysWesternRoundup.blogspot.com and will soon publish Indians & Cowboys, a collection of interviews.
Best 2020 Western Movie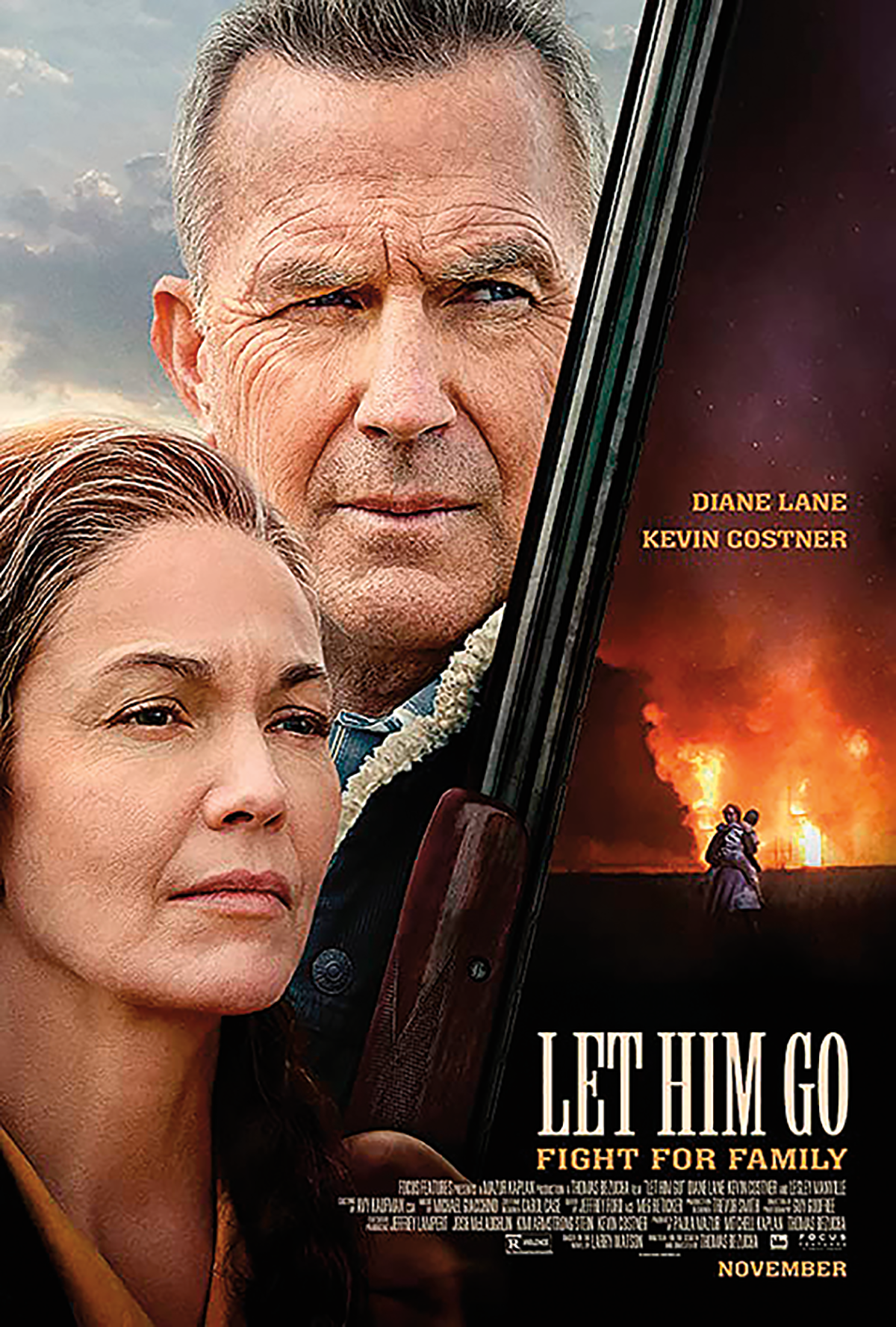 Let Him Go (Focus Features)
Grandparents Kevin Costner and Diane Lane battle a deadly backwoods brood to rescue their grandson from his new family.
Readers' Choice: Call of the Wild (20th Century Studios/Walt Disney Studios)
Best 2020 TV Western Series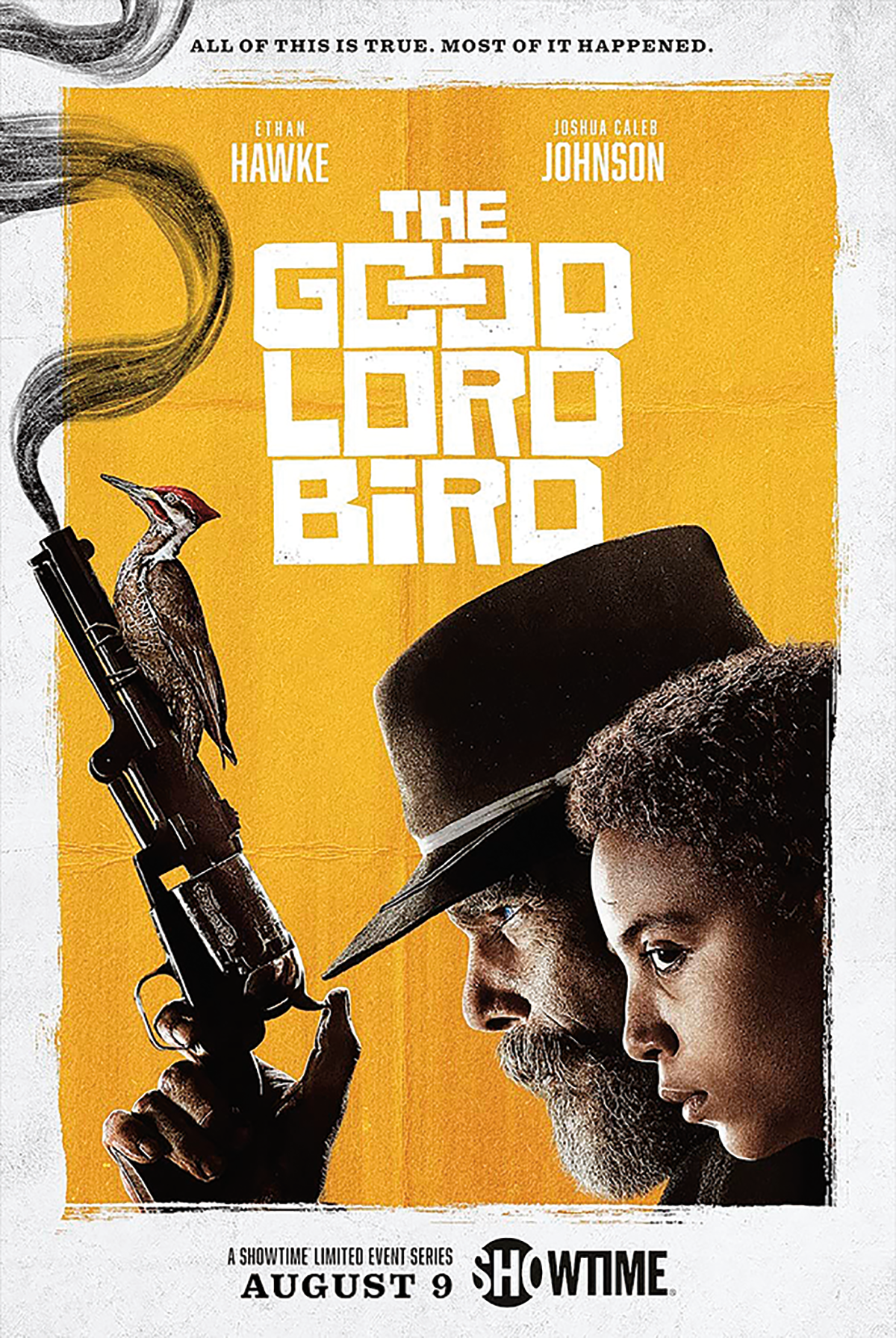 The Good Lord Bird (Showtime)
Ethan Hawke mixes equal amounts of genius and insanity in his unforgettable portrayal of abolitionist John Brown, culminating in the raid on Harper's Ferry that arguably triggered the Civil War as much as Fort Sumter.
Readers' Choice: Yellowstone (Paramount Network)
Best 2020 TV Western Movie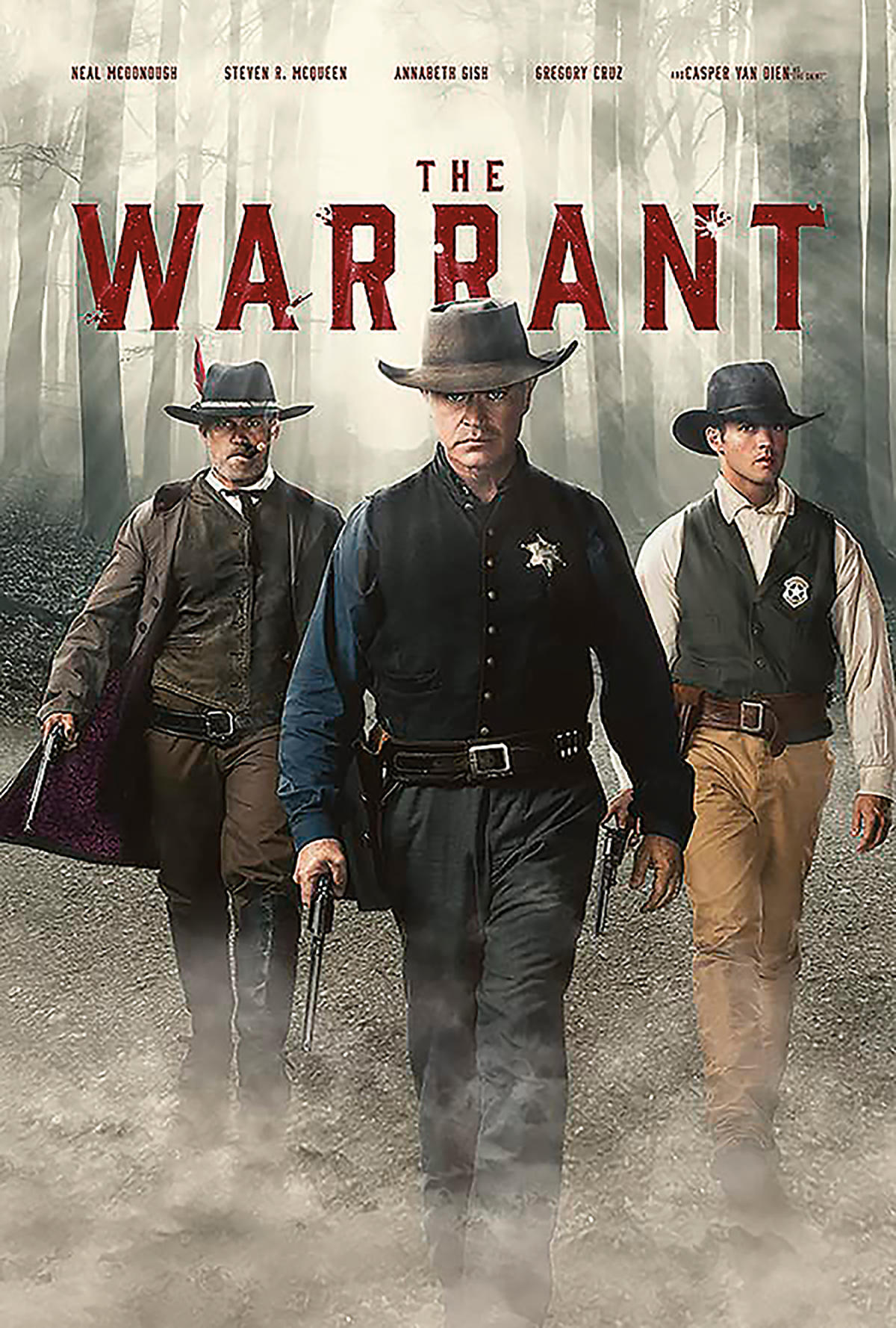 The Warrant (INSP-TV)
In a reverse of the usual casting, Neal McDonough is the lawman chasing his former Union ally Casper Van Dien, whose personal loss has hardened him into a ruthless outlaw.
Readers' Choice: Blue Ridge (INSP)
Best 2020 Western to Stream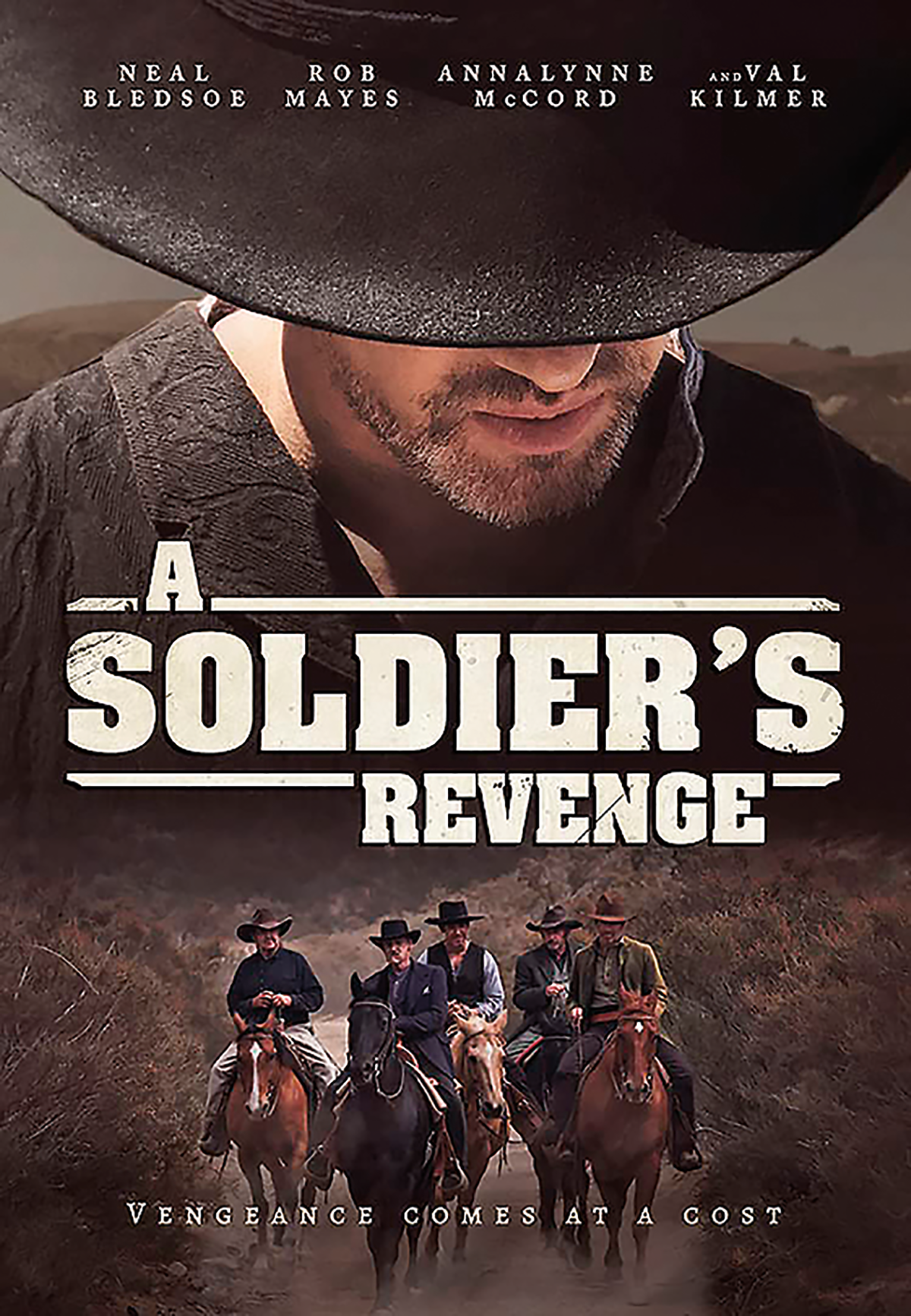 A Soldier's Revenge (Well Go USA Entertainment)
Neal Bledsoe plays a Civil War vet who is forced to overcome what was then "soldier's heart," now PTSD, to help two children rescue their captive mother.
Readers' Choice: Hell on the Border (Lionsgate)
Best 2020 Blu‑Ray Western Movie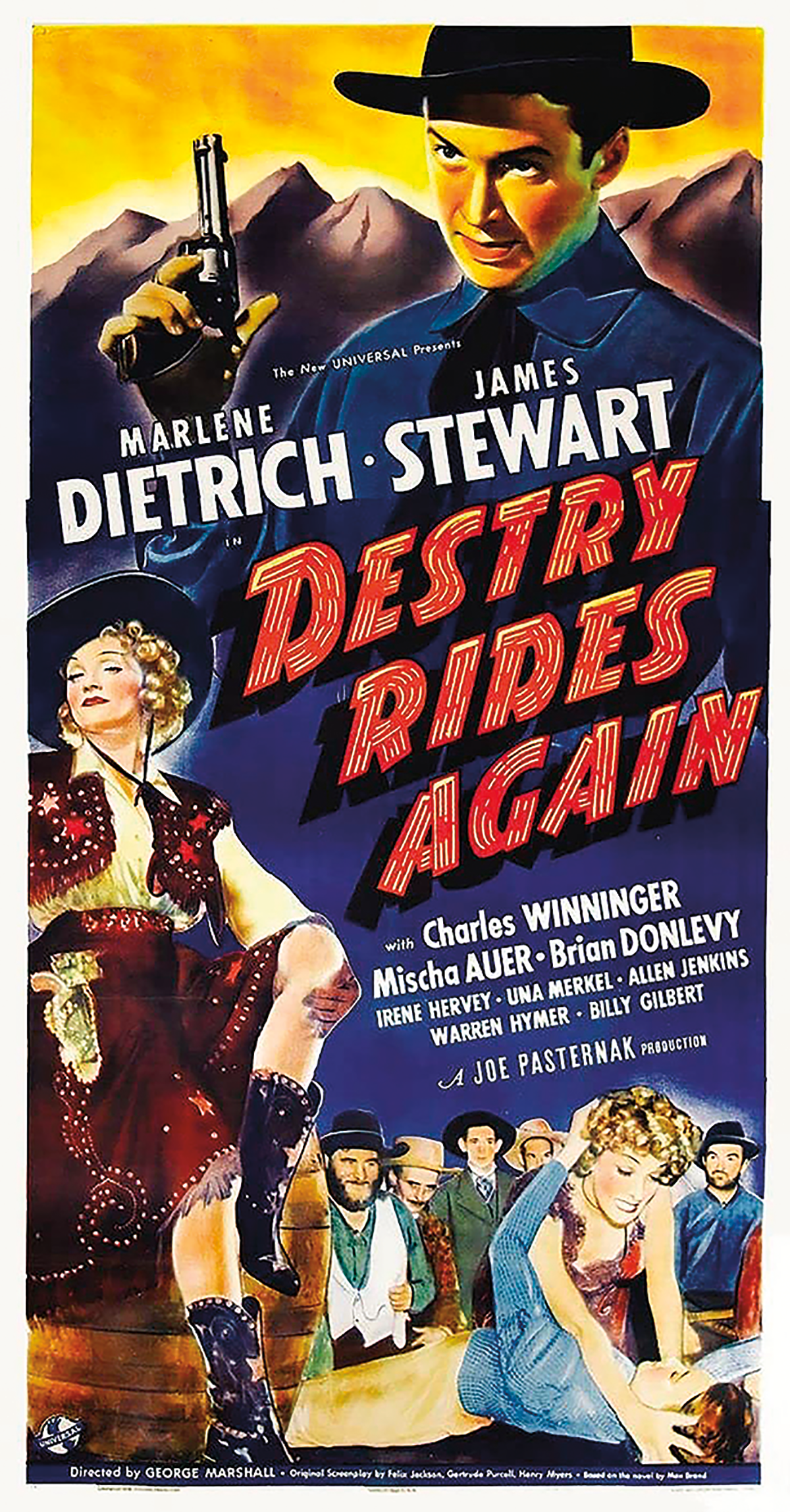 Destry Rides Again (Criterion)
The first Western for both Marlene Dietrich and James Stewart, this Max Brand story made them both stars in the genre. Stewart is the Anglo Zorro, the cowardly son of a great lawman, or so the Brian Donlevys of the world believe. But you know he'll clean up the town his way.
Readers' Choice: Blood on the Moon (Warner Archive)
Best 2020 Western Movie Collection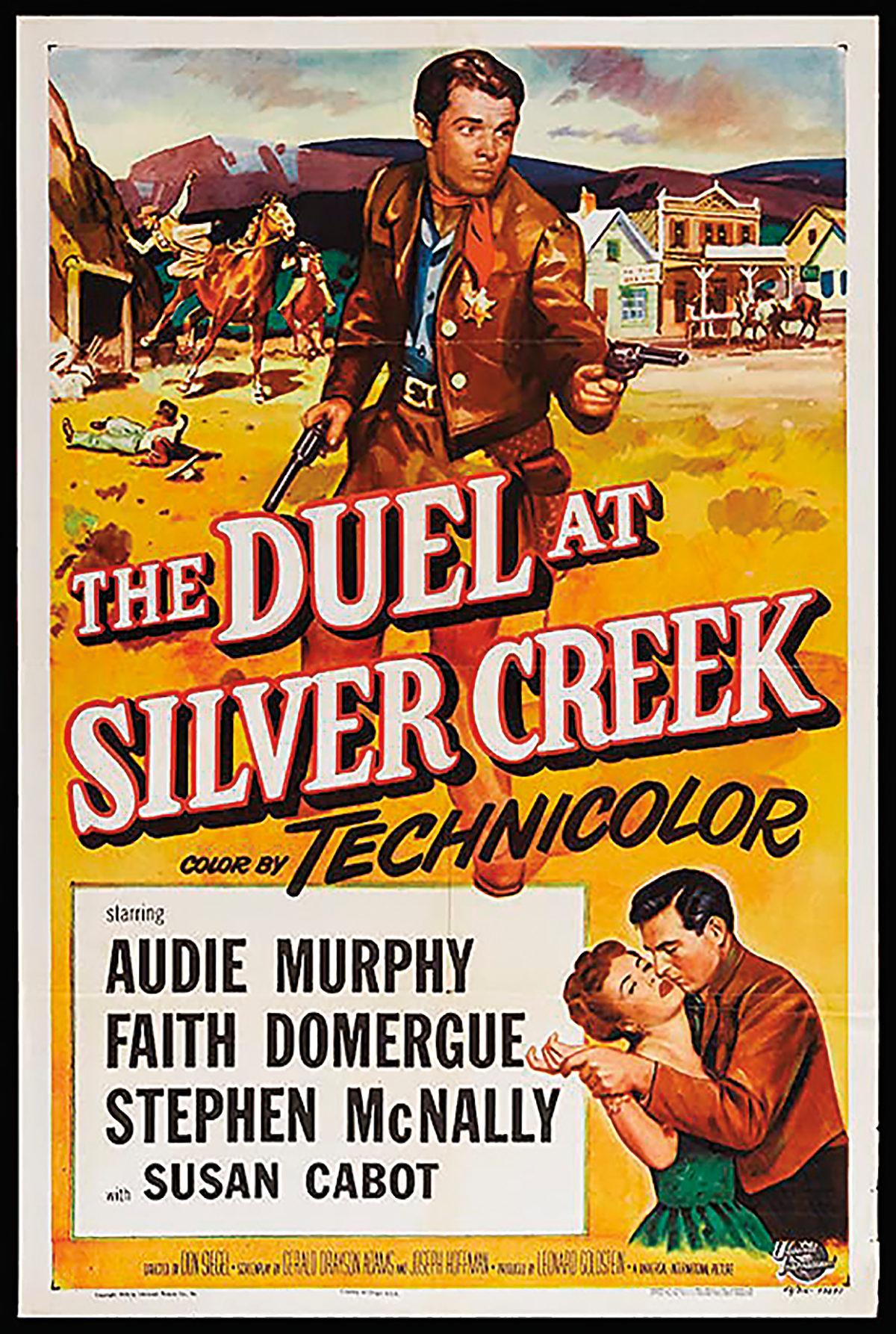 The Audie Murphy Collection (Kino Lorber)
With The Duel at Silver Creek, Ride a Crooked Trail, and No Name on the Bullet, Murphy shows his skill at a wide range of roles, from traditional hero, to Maverick-like scamp, to the Devil himself.
Readers' Choice: The Gunsmoke Movies (Paramount)
Best 2020 TV DVD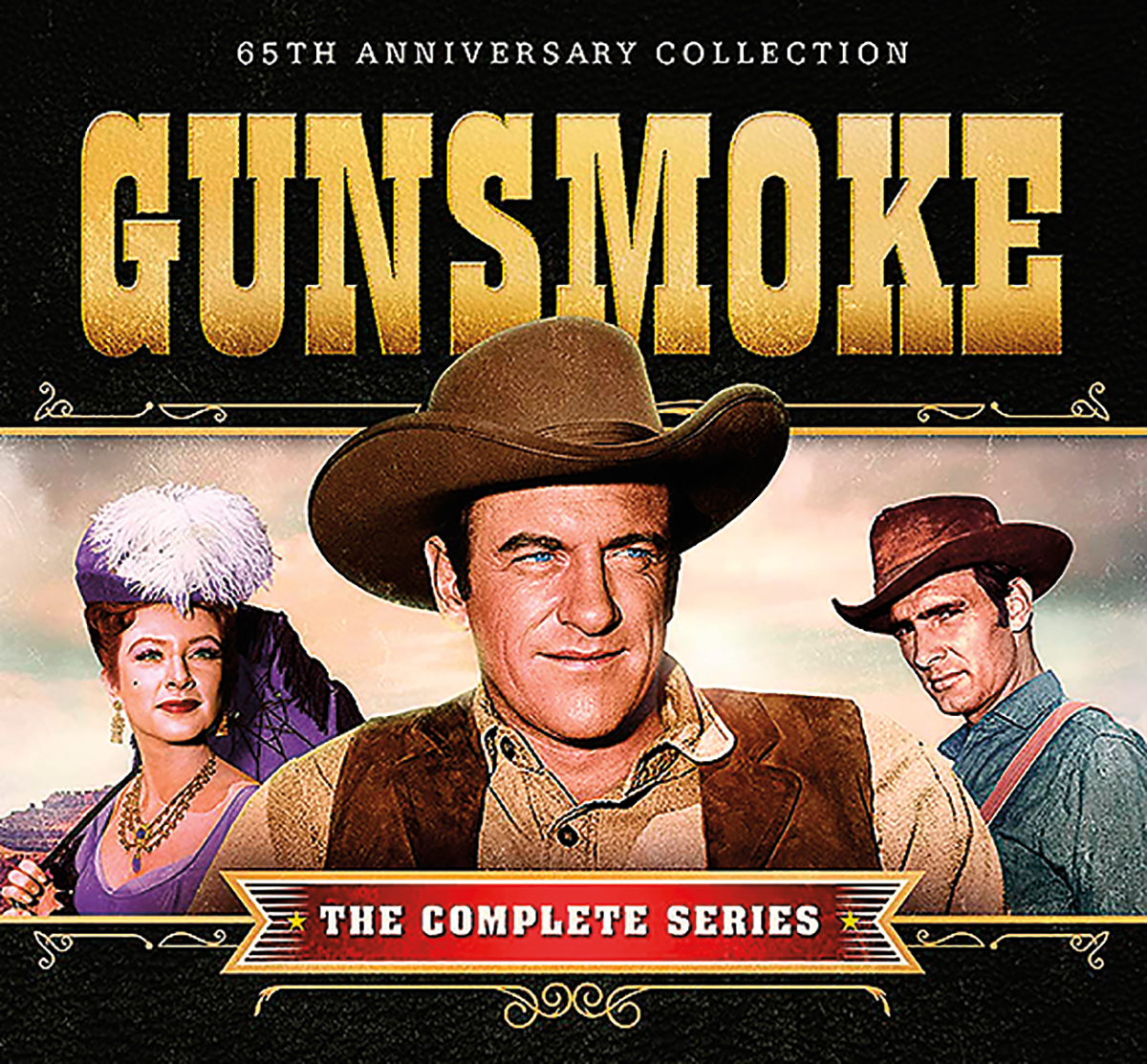 Gunsmoke: The Complete Series (CBS/Paramount)
Marking the 65th anniversary of the best Westerns series in television, this 143-disc, 635-episode collection is beyond question the home-video release of the year, and probably for years to come.
Readers' Choice: Bonanza—The Official 11th Season (CBS/Paramount)
Best 2020 Silent Western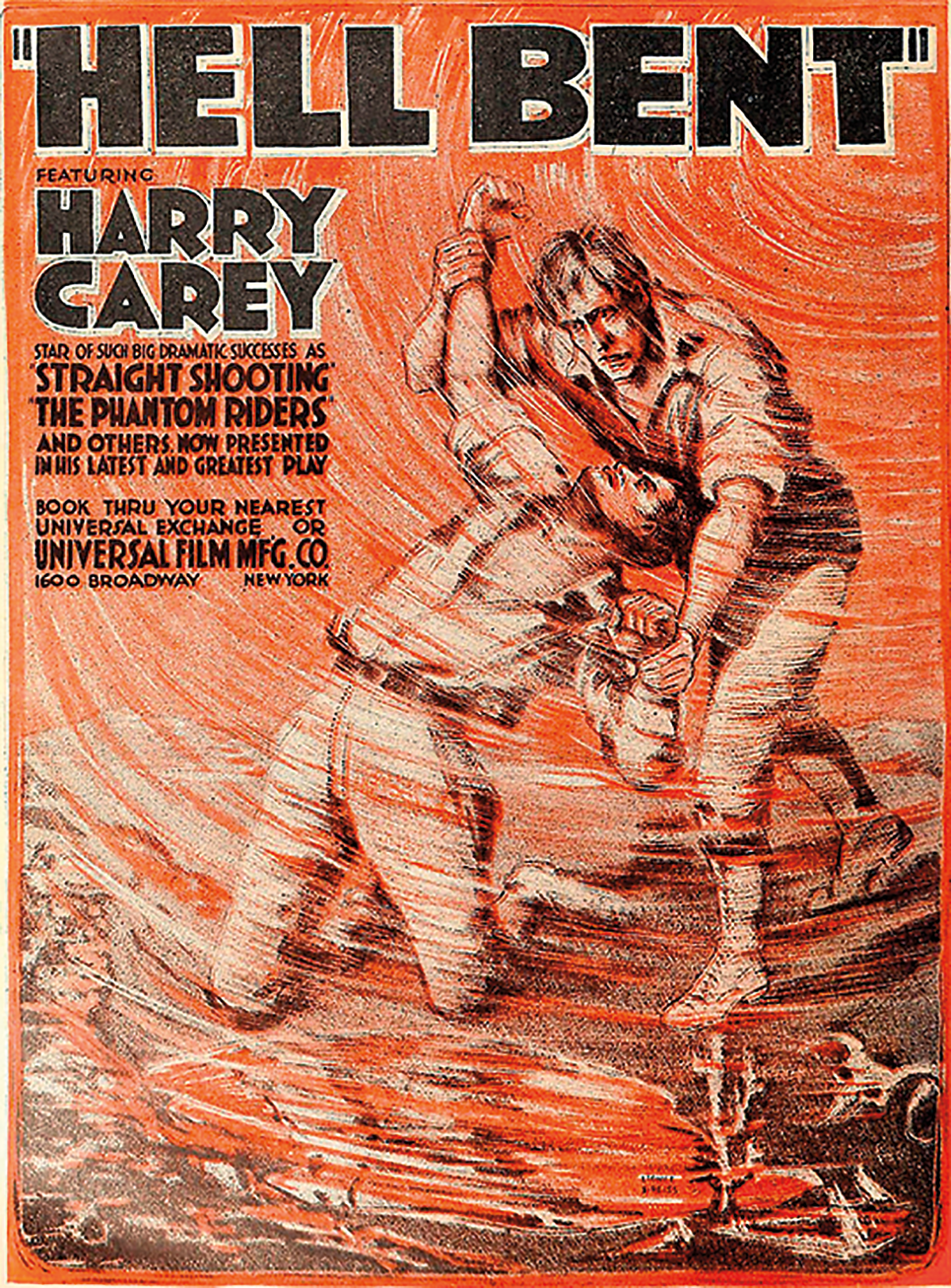 Hell Bent – 1918 (Kino Lorber)
With this unbelievably pristine 102-year-old Harry Carey Sr. Western, director Jack Ford (not yet John) demonstrates his unique storytelling skills as Harry tries to save a good dance-hall girl from bad men—including her shiftless brother!
Readers' Choice: The Arizona Express—1924 (Alpha Video)
Best 2020 Western Documentary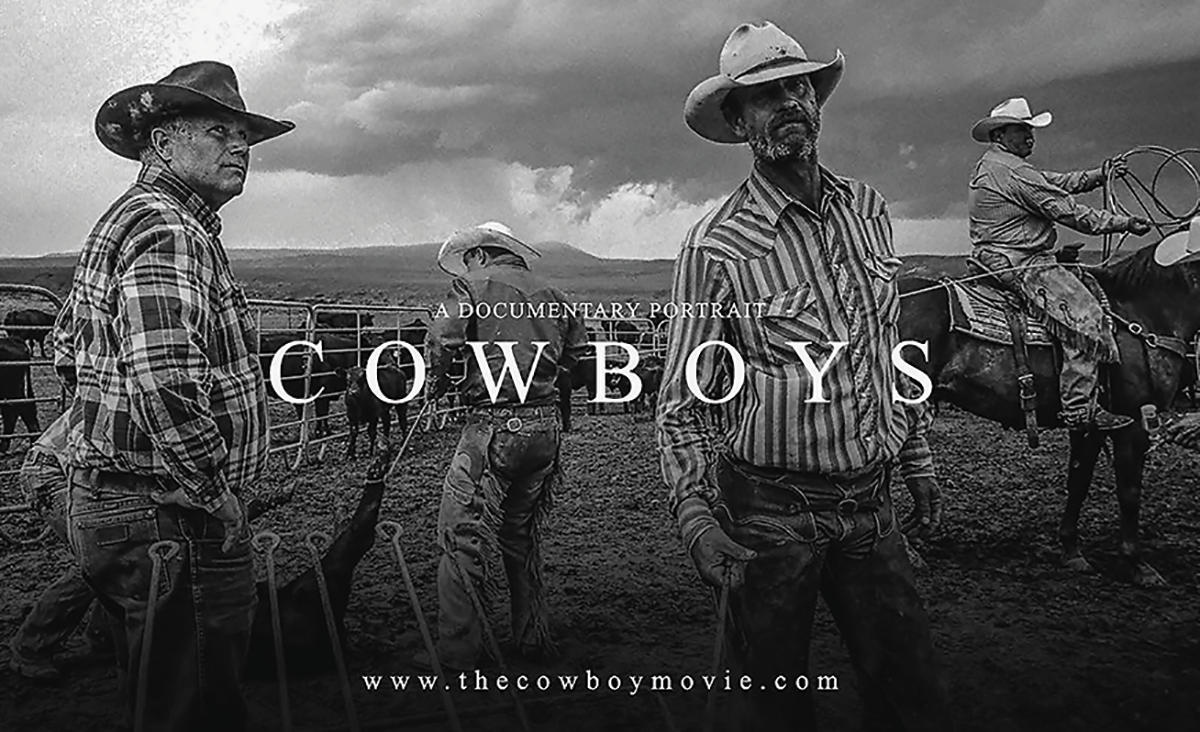 Cowboys (RO*CO)
Filmed for two years in ten states, on eight outfits that each cover over 100,000 acres, Cowboys is a fond but unflinching look at the day-to-day, season-to-season life of working cowboys on vast ranches, as told by filmmakers who've had considerable personal experience as working cowhands.
Readers' Choice:
Good Ol Girl (Tal Vez Entertainment)
Best 2020 Foreign Western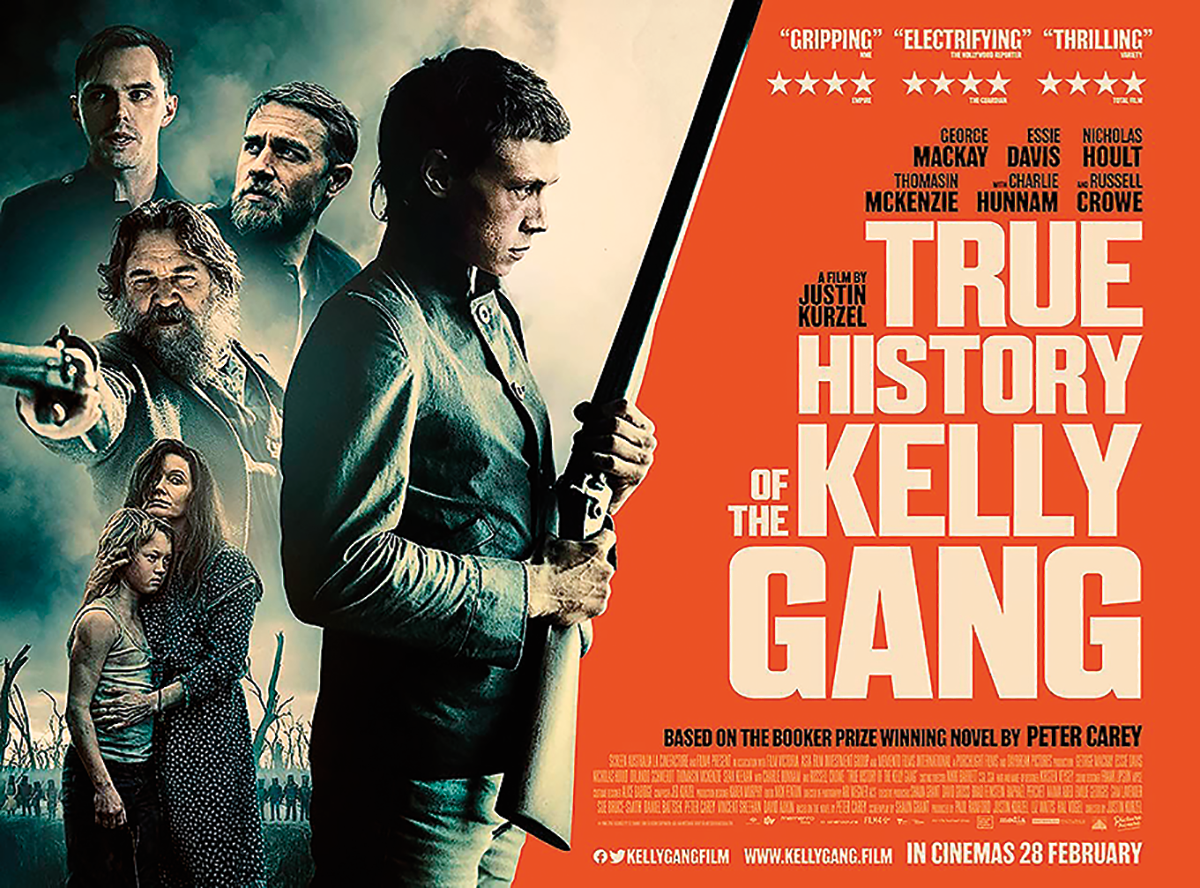 True History of the Kelly Gang—Australia (Shout Factory)
The tragic and fascinating life of Australia's Jesse James, Ned Kelly, is laid bare, from the cruel and exploitive treatment of his Irish immigrant family at the hands of the British-run government, to his hate-filled mother who compelled his life of crime.
Readers' Choice: Full of Noise and Pain—Argentina (Galloping Entertainment)
BEST OF THE WESTERN PODCASTS
Old West "radio-style" shows entertain a broad audience and age group.

A new dramatic Western radio show, Powder Burns, created by David Gregory, is the story of a sheriff blinded in a hunting accident—or was it?—that also killed his son. Guest-stars include Ed Asner and The Magnificent 7's Robert Vaughn.
On the erudite How the West Was 'Cast, hosted by Film Professor Andrew Patrick Nelson and screenwriter Matthew Chernov, the topics range from The Top Westerns of Kirk Douglas to an interview with Ballad of Lefty Brown director Jared Moshe, to a reassessment of 1981's The Legend of The Lone Ranger.
Felicity Flesher and Clarence Pruitt host Film Frontier, and their eclectic interest in Westerns runs the gamut from Tom Mix's silent The Great K&A Train Robbery to Alex Cox's recent Tombstone Rashomon.
The hosts of Six-Gun Justice, "word-slingers" Paul Bishop and Richard Prosch, focus on pulpy paperbacks, TV series and movies, and have dedicated shows to Maverick, sidekicks and the varied versions of the Gunfight Behind the O.K. Corral.
Genre experts Tom Betts and Jay Jennings created Once Upon A Time in Spaghetti Westerns, a video podcast on YouTube that features such inside topics as underrated Spaghetti Western directors, alternate titles and an interview with EuroWestern star Robert Woods.
An outgrowth of the late Arizona political legend Emil Franzi's radio show, Voices of the West is based in Tucson. The hosts, stuntman Steve "Bunker" deFrance, Todd Roberts and Harry Alexander, recently discussed the paintings of Charlie Russell, the threatened closing of Old Tucson Studios, and had High Chaparral star Don Collier on for a 92nd birthday celebration.
And for true stories of Western history, Legends of the Old West host Chris Wimmer recently presented with movie-quality audio production a five-chapter history of Dodge City, and a look at Western writer and character Ned Buntline.