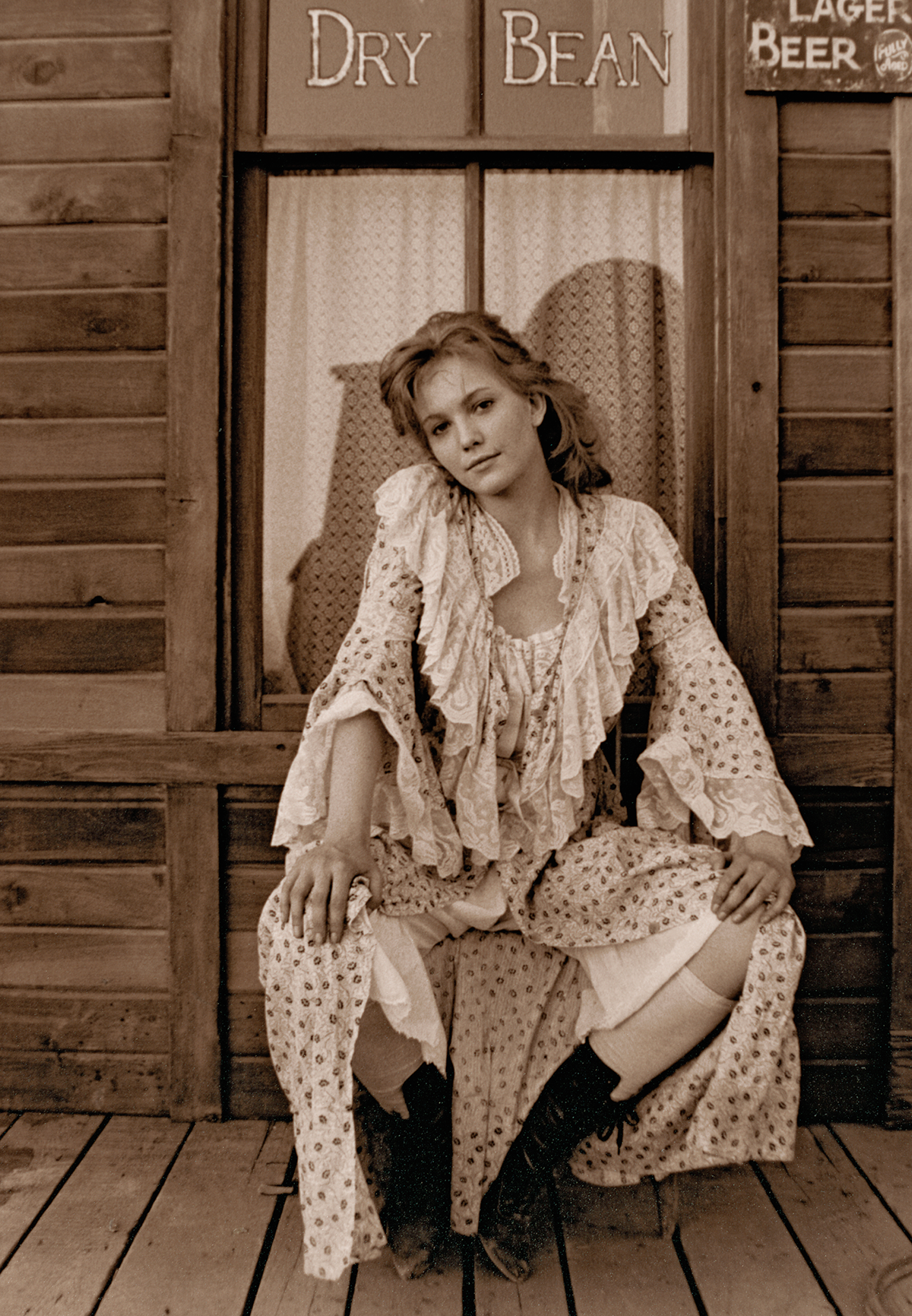 In an exclusive interview, Diane Lane talks about her latest Western, leading men, directors and hope for the next chance to ride on screen.
Let Him Go may be the most remarkable female-driven Western since Joan Crawford and Mercedes McCambridge came to blows in 1954's Johnny Guitar, but even its star is a little tentative on the genre. "What is the criteria for a Western?" Diane Lane asks. "Is there a horse in it? Is it the zip code? Is it the time frame? This film, I think, qualifies; we have several boxes checked."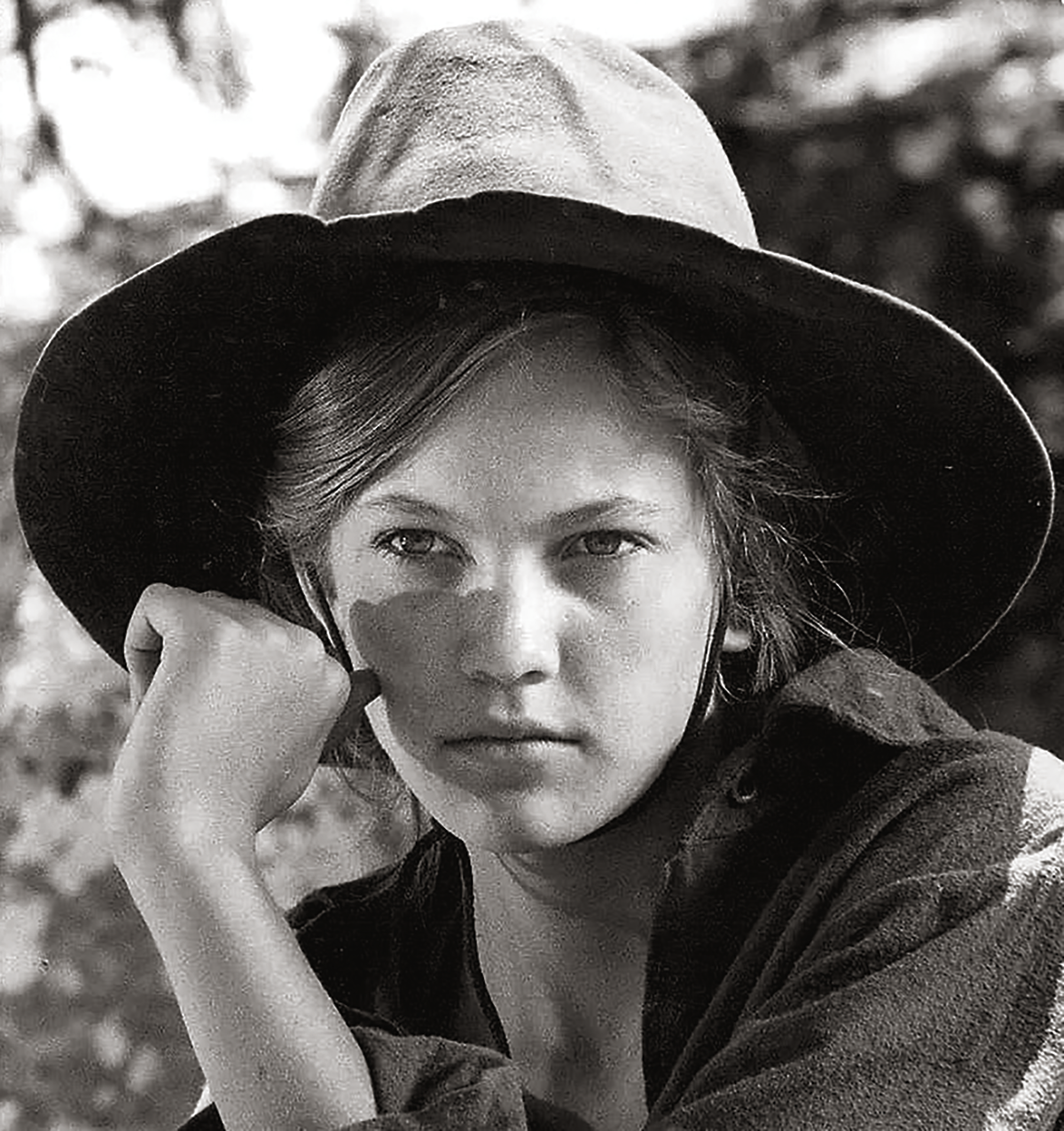 Lane plays Margaret Blackledge, who is married to retired lawman husband Kevin Costner, and is thrilled—and a little overbearing—to be a grandparent. The couple's son is killed in a farm accident, and after their daughter-in-law (Kayli Carter) remarries, the Blackledges have little contact with their grandson—then no contact when overnight the three move away to live in the boondocks with the husband's criminal family, dominated by nightmarish matriarch Blanche Weboy (Lesley Manville). The Blackledges must fight tooth and nail—on the ground, not the courts—to save the boy.
"I hoped (writer/director) Thomas Bezucha could picture me in this character because she was a grandmother, and I understood this internal struggle of trying to get through something emotionally that you're not ready to do. The fact that that issue is the propellant for the plot is pretty unusual." With a laugh, she added, "Also, any excuse to get on a horse is good for me. It's wonderful. The only time I really got to [ride] was in Cattle Annie and Little Britches, when I was a kid. And once again in The Virginian with Bill Pullman for TNT. I think of horses as more than animals, probably because they interact with us so much. There's a special sensibility and sensitivity; I suppose they have to, because they're defenseless: all they can do is run."
She had another great, older leading man on Universal's Cattle Annie. "To work with Burt Lancaster was just epic. Sometimes [director Lamont Johnson] and Burt would really get into it. There was one time everybody had to go to their trailers—we had to call a 15-minute cool-off period between the star and the director. We were down in Durango, Mexico, on John Wayne's ranch, which is vast, like a county. It was Amanda Plummer's first film. What a debut! She was just the personification of a pistol. We had so many wonderful actors; John Savage, Scott Glenn."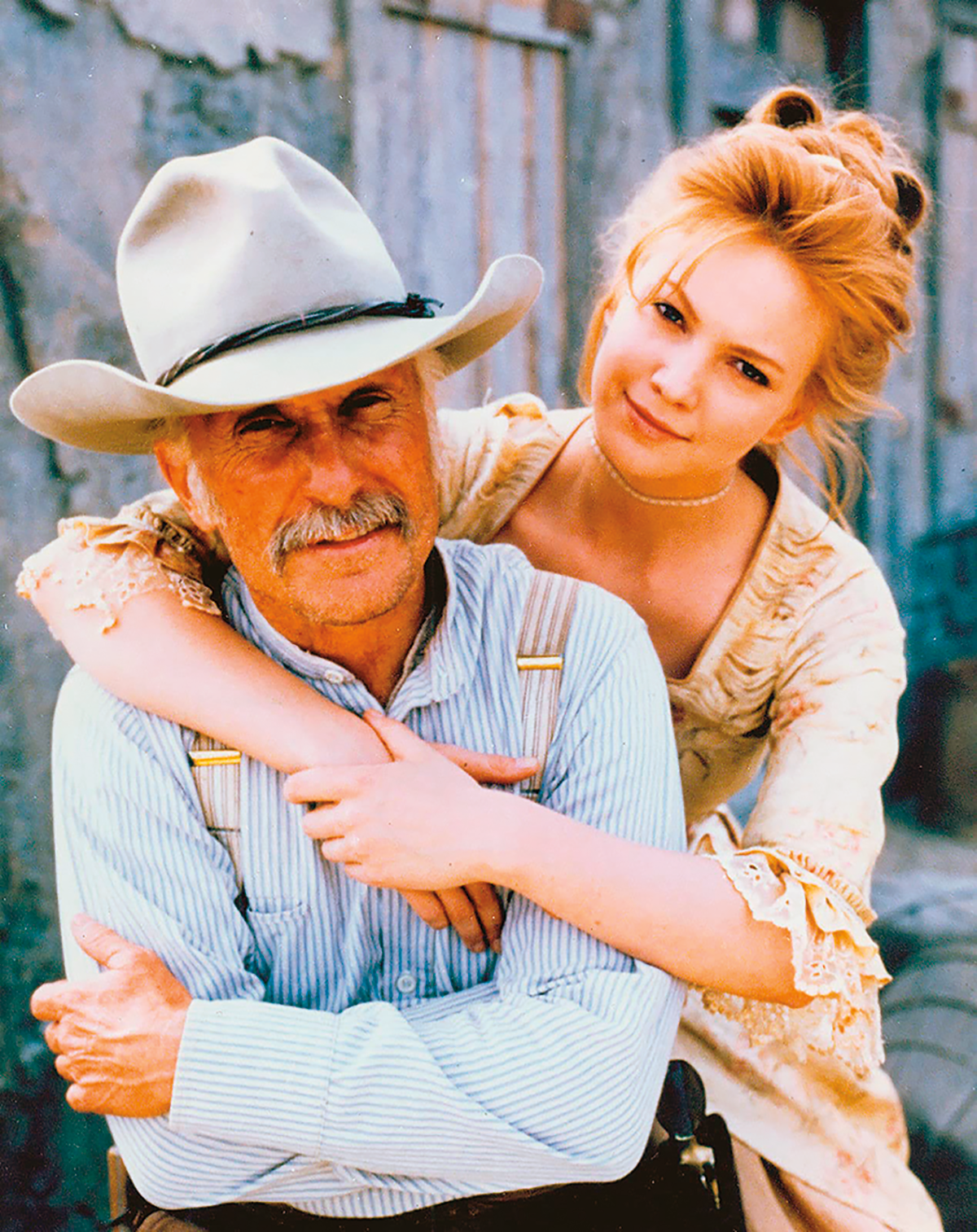 Eight years later Lane played her defining role in the Western genre as Lorena Wood to Robert Duvall's Gus McCrae, in the miniseries Lonesome Dove, widely considered the best made-for-television Western of all time; some say the best Western, period. "That's right; Lori Darlin'. Something magical happened there between the page and the screenplay and the performance and the audience that was…in bowling, it's a strike. Larry McMurtry won the Pulitzer Prize, rightfully so. It was brave writing, tough writing. The fact that [teleplay writer] Bill Whitliff didn't win the Emmy for bringing it to the screen blew my mind."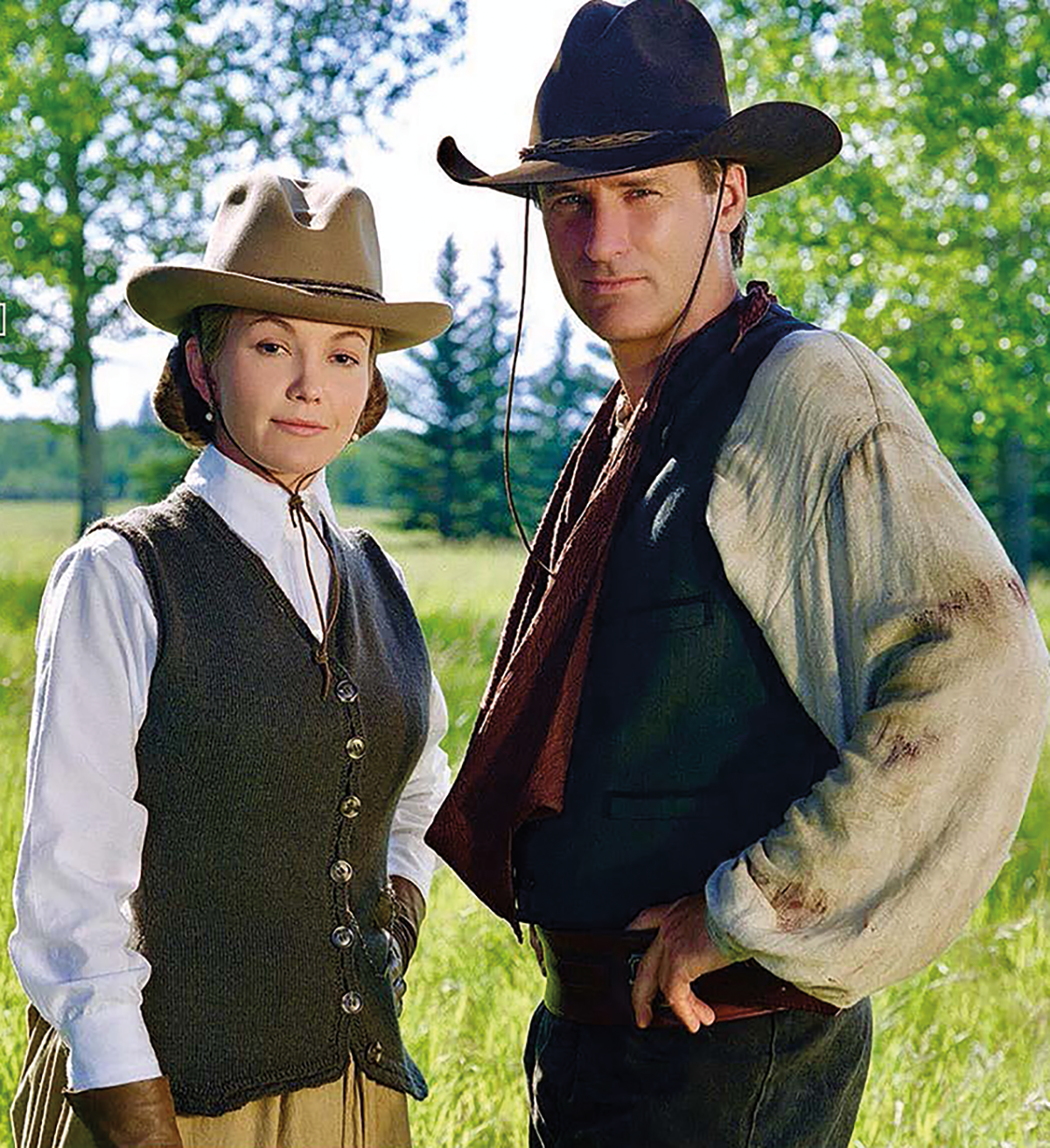 Tommy Lee Jones delivers his most dour performance, and Duvall his most delightful. "Robert was in character the whole time, but I didn't know it. When it came time to promote the piece, I hadn't seen him for quite some time, and looked at him and I thought, who is that? And what have you done with Gus? Because he was the actor, not the character. I had so much fun with Gus, but that lives forever on film."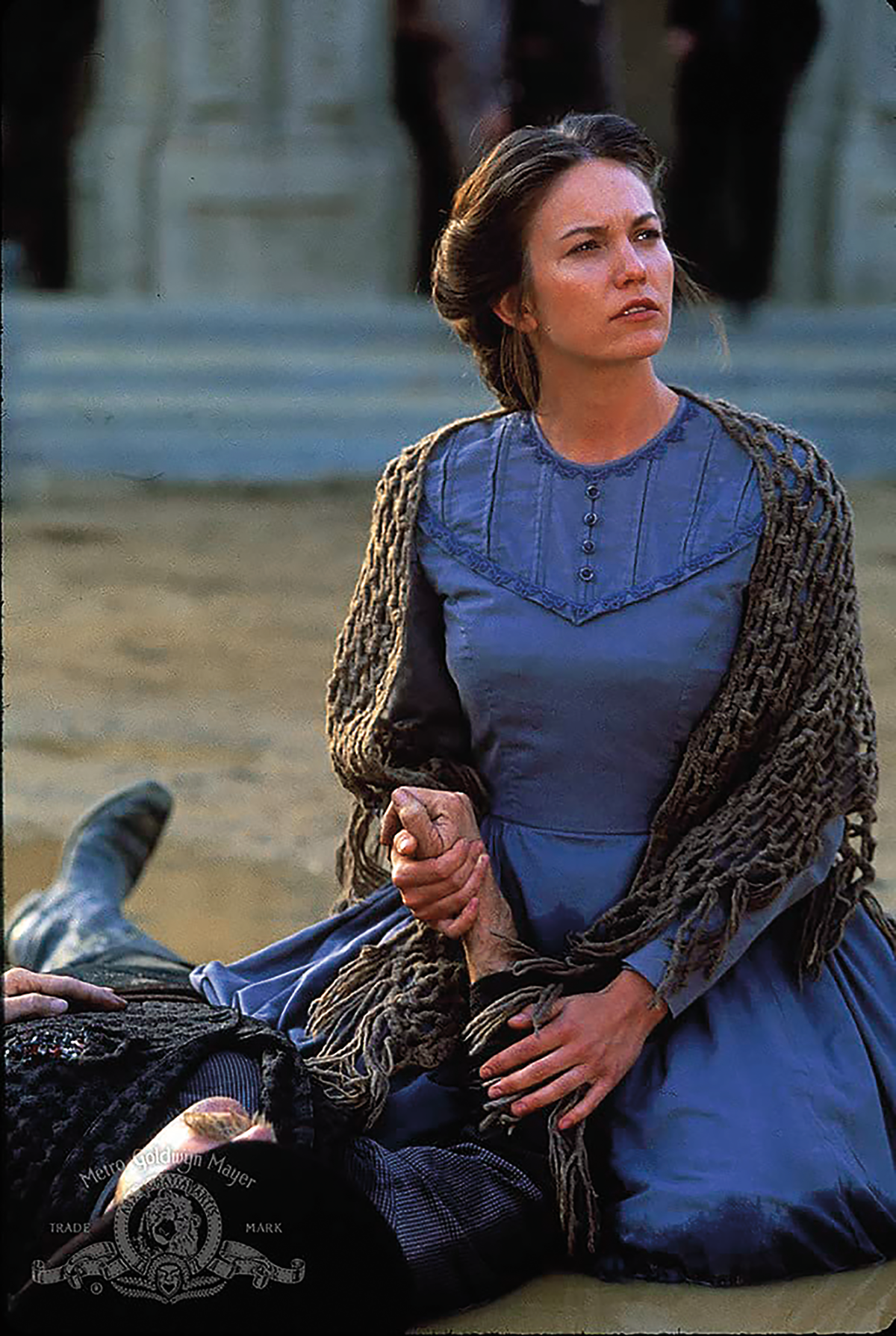 In her next miniseries, The Oldest Living Confederate Widow Tells All, Lane played the child-bride of 50-year-old Donald Sutherland, who was a soldier at 13 in the Civil War. Lane plays her for the first half-century, and Anne Bancroft plays her preparing to turn 100. "Getting to work with Donald Sutherland was amazing, and Bancroft was fascinating. The only sad part was that we never had any scenes together. I had just had my daughter like three weeks before I was in front of the camera. I was trying to breastfeed and be in a corset. I thought the challenge was so exciting, and I'm glad I did it, but it was kind of a blur."
In 1995's Wild Bill, Walter Hill cast Lane in the brief but central role of the woman who ruins the life of Jeff Bridges' Hickok. She's only seen in dreams. "Walter was experimenting with different film stocks and lenses, trying to give the sense of what is a flashback, a premonition, an opium-addled memory. I don't always mention it, because I don't think people know I'm in it."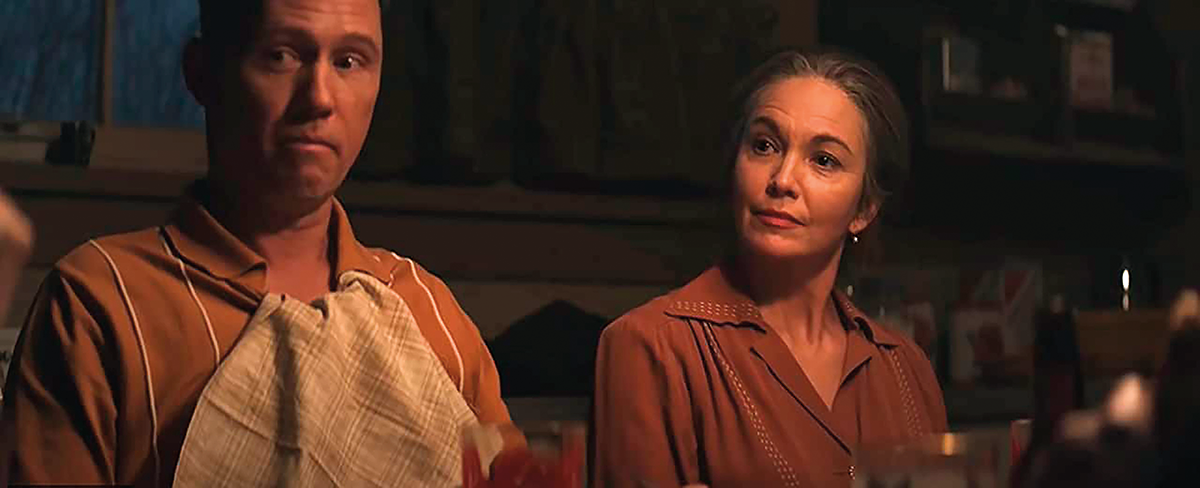 Having completed Let Him Go, would Lane be interested in doing another Western? "Oh, I would love to. I just want to find material that allows me to be who I am and where I'm at in my life right now. They say we [actresses] have one season: we get spring. That's not so true anymore, but it's always good to keep reminding people that there's a lot more to mine out of somebody besides what God gave them when they were under 25, you know?"