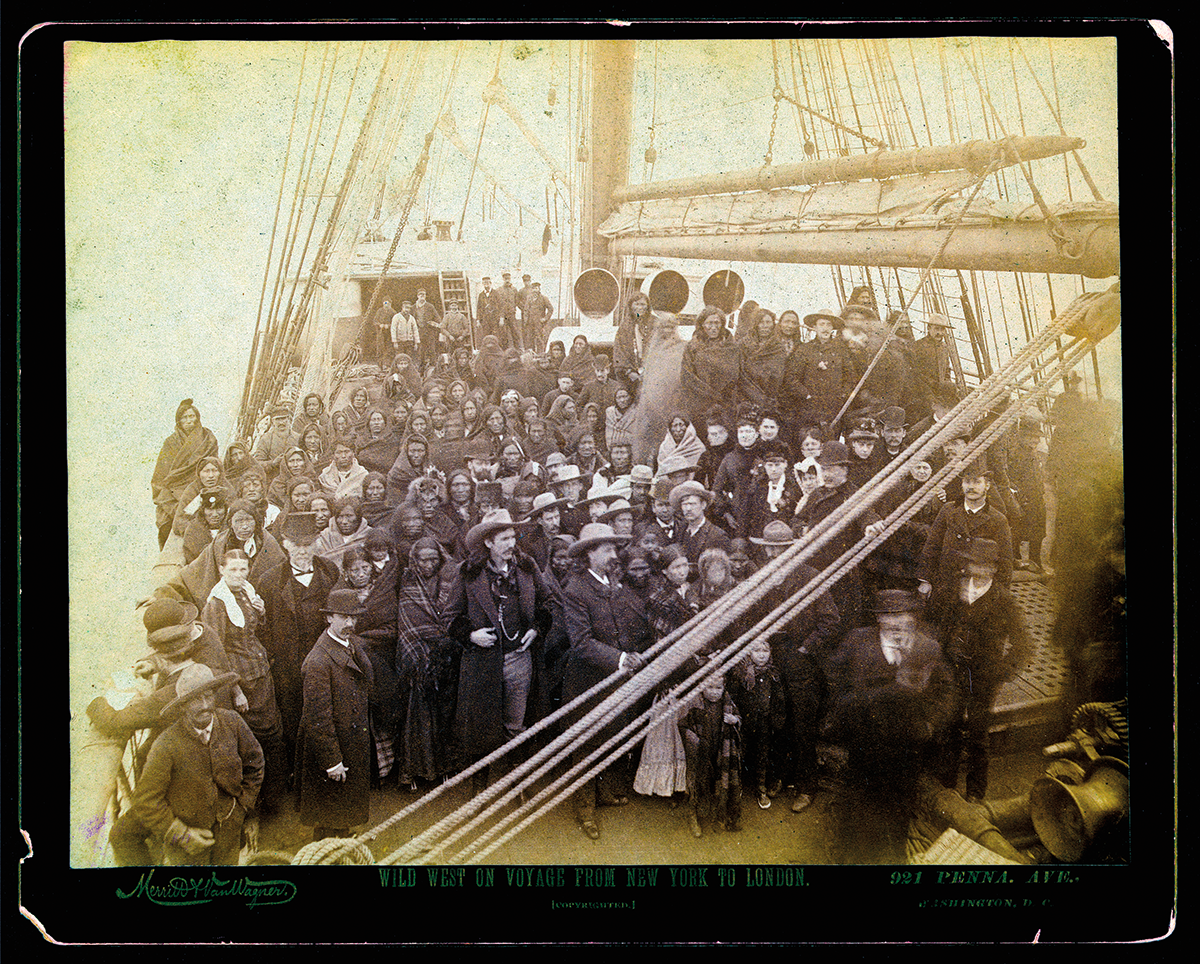 One hundred years ago, on June 20, 1921, boot maker Charles H. Hyer died in Olathe, Kansas. Mr. Hyer and his family had moved to the Eastern Kansas town in 1875. Hyer, who had learned shoemaking and leatherwork from his German immigrant father, taught leatherwork at the Kansas State School for the Deaf in Olathe. To make ends meet, he made boots and shoes at home. In 1876, he opened a boot shop in town and, as fate would have it, a lone cowboy came into his store with a custom order. He wanted a pair of boots with a pointed toe, riding heels and a scalloped top to ease taking them on and off. Soon enough, Hyer had more orders for this new cowboy boot and he hired his three sons and his brother Edward to meet demand. C.H. Hyer and Sons was born, and his boots gained an international reputation. Today, Hyer's Olathe Boots are still handmade in Mercedes, Texas, while the cowboy boot, along with the cowboy hat, blue jeans, Western wear, saddles, spurs and tack are American icons known around the world.
Equally known internationally is the artisanship of the Western American Indian tribes. Native clothing, textiles, leatherwork, jewelry, pottery, basketry, art, and ceremonial costumes have been admired, sold and traded for centuries. With the growth of Western trading posts, tourism, galleries, museums and Native arts entrepreneurship through the late 19th century to the present, Indian artisans have found eager buyers and collectors worldwide. In 2021, Indian artisans remain a foundation of our American traditions in Western wear.
Each year at True West we honor the best of the West in traditional and period Western wear, cowboy boot and hats. The dedicated artisans and manufacturers we feature provide their customers the best products, custom-made orders and customer service in the business. They have continued to ply their craft and keep their businesses open to serve their customers near and far during this pandemic year. And so we salute them as Old West saviors who are helping us all enjoy a bit of the Old West in our daily lives and are keeping the Western spirit alive for the next generation.
—Stuart Rosebrook
Best Western Bootmaker
M.L. Leddy's, Fort Worth/San Angelo, TX
Founded in Brady, Texas, in 1922 by M.L. Leddy, the company's quality boot making was quickly known throughout Texas. The founder and his brother moved their business to San Angelo and later opened a second store in Fort Worth. The "Leddy" standard was known throughout the Lone Star State for excellence in handcrafted cowboy boots. Today, four generations later, customers who shop at Leddy's will not only discover the best in Western boots but also a full line of Western clothing, hats, jewelry and accessories. Leddys.com
Readers' Choice: Lucchese, El Paso, TX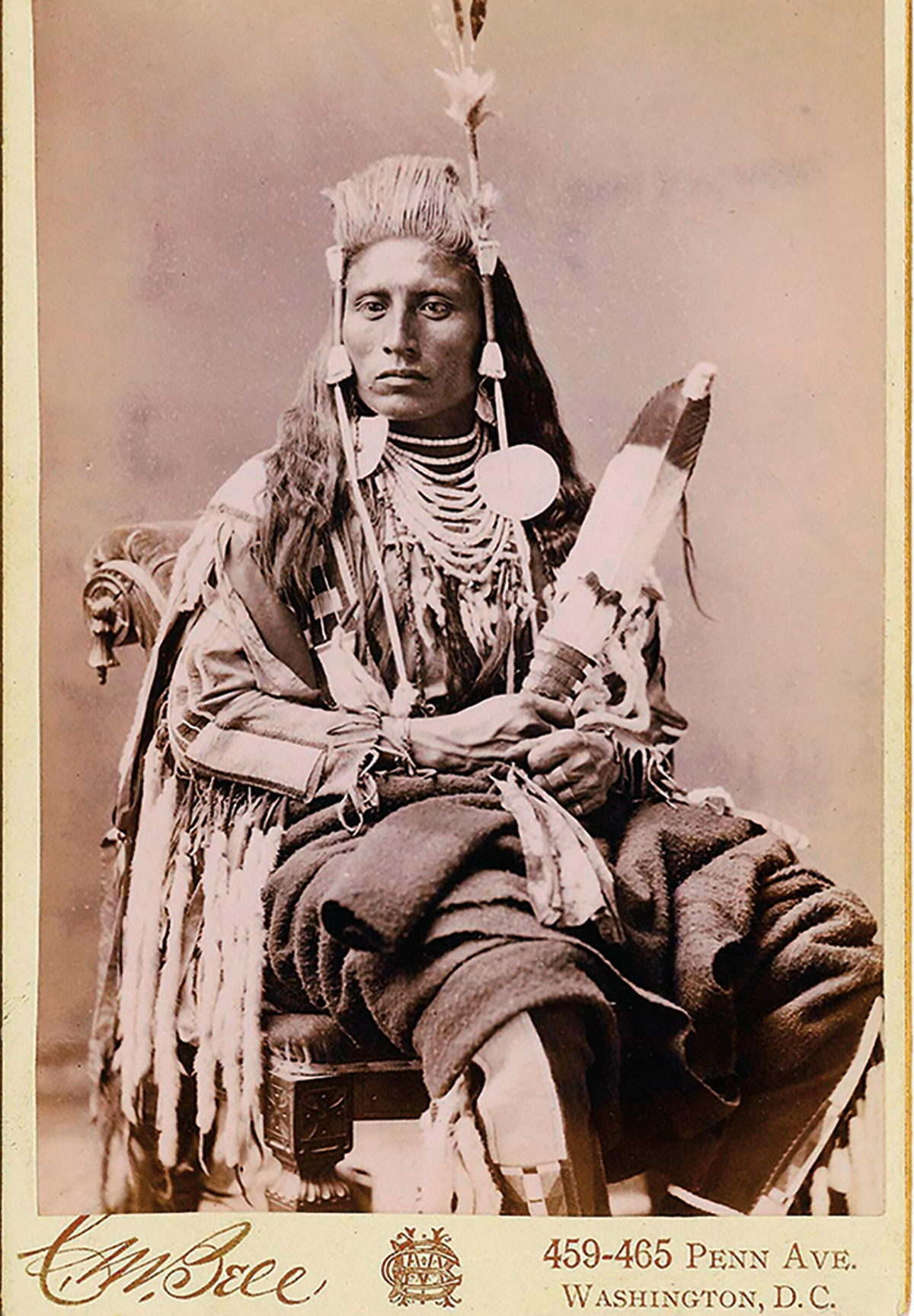 Best Western Hatmaker
Knudson Hat Company, Golden Gate, CA
Owner and founder of Knudsen Hat Company, Bill Knudsen is a trained artist who began making custom hats in the 1980s. He quickly gained a reputation for excellence in period-correct cowboy hats and today is considered one of the nation's finest Western hatmakers. Customers looking for hand-finished look-alikes of hats worn in Western movies will be especially delighted by his reproductions of hats worn by film stars Steve McQueen, Clint Eastwood, Tom Selleck, Robert Duvall and the cast of Tombstone. KnudsenHats.com
Readers' Choice: TIE: Catalena Hatters, Bryan, TX/Greeley Hat Company, Greeley, CO
Best Western Clothing Maker
Recollections, Hawks, MI
Specialists in Victorian, Edwardian, Civil War, pioneer and Old West frontier clothing lines, Recollections also has a wide variety of styles from the Revolutionary War/Georgian and Regency eras, the Roaring 20s and 1950s. The unique purveyor of historic costumes also has period costumes from movies and television productions, and a full selection of hats and other accessories to help customers complete their historic fashion goal. Recollections.biz
Readers' Choice: Miller International (Miller Ranch and Cinch Brands)
Best Period Western Clothing Maker
Scully/Wahmaker, Oxnard, CA
Founded in 1906, Scully is one of the nation's oldest leather apparel companies, having made helmets and jackets for pilots in WWI and WWII and for Admiral Byrd's Antarctica expedition, as well as leather products and clothing lines for men and women. The company expanded over time into other key specialty clothing sectors, including its Wahmaker and Rangewear lines of Old West clothing and accessories and Legend and Cantina Western clothing divisions. ScullyLeather.com
Readers' Choice: Michael J. Guli Designs, Bellvue, CO