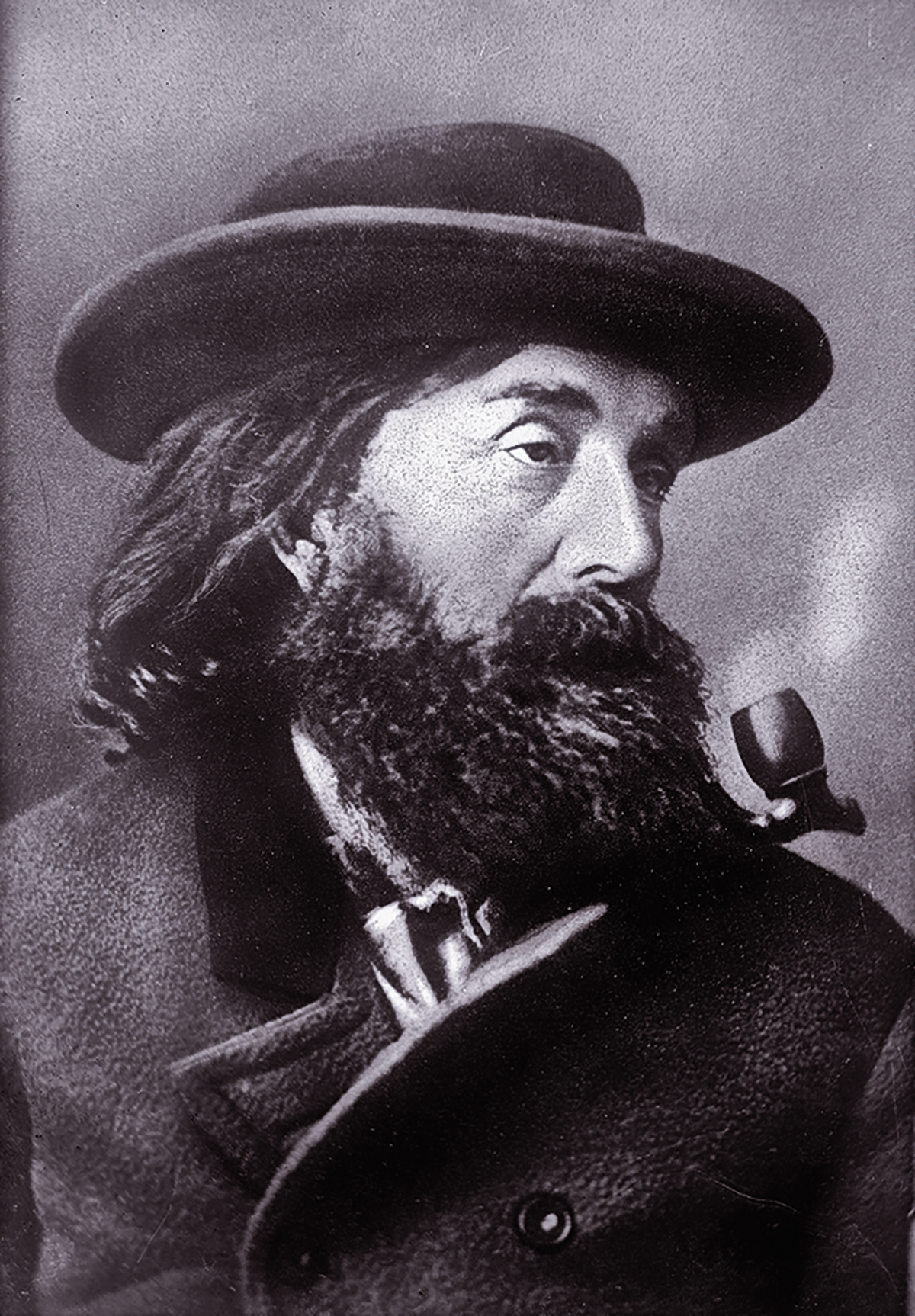 "Who was California Joe?" asked J.W. Buel in his Heroes of the Plains published in 1882, for Joe's origin was as much a mystery to his contemporaries as it was for many who came later. Some claimed his name was Joseph Milner (favored by Buffalo Bill Cody) or Joseph Hawkins, and others claimed that he was Truman Head, the famous "California Joe" of Col. Hiram Berdan's Civil War Sharpshooters. Even Custer admitted that he did not know Joe's real name, for "no other name seemed ever to have been given him, and no other name ever seemed necessary."
His Christian name was not Joe at all, but Moses Embree Milner, and he was born in Stanford, Kentucky, on May 8, 1829. A born wanderer, "Joe" spent time in California and Oregon, where he first met "Little Phil," better known as Gen. Philip H. Sheridan. However, Joe stopped wandering long enough to marry Nancy Emma Watts on his 21st birthday, May 8, 1850. He and his bride went first to California and then to Oregon, where he built a home in Corvallis. The couple had four sons, though Joe was rarely around.
By 1866, Joe was in Kansas. Military records of his activities are sparse, not helped by the discrepancies in his name. Between Septem-ber 1868 and April 1869, he was a scout attached to Fort Harker, but there is some evidence that he was at Fort Riley in 1866-67, where he probably first met Wild Bill Hickok. Old-timers recalled that Joe was one of the great rifle shots of the Plains, whereas Wild Bill was noted for his skill with a pistol. Had they both been as adept as each other with pistol and rifle, they would have been truly formidable!
California Joe was a colorful character.  Although he owned a fast horse that he raced, most of his wandering and scouting was conducted on an Army mule, which many considered superior to the horse over rough country. Heavily bearded, long-haired (some said it had never been combed) and large in stature, Joe was impressive, especially when wearing his black sombrero. He was rarely without his plains rifle or his remarkable pipe, described by Custer as a "dingy-looking brierwood" forever "in full blast." A great story-teller, Joe's loquacity was surpassed only  by his passion for anything alcoholic, some of it home-brewed.
Alcohol was Joe's downfall.  Promoted by Custer to be chief of scouts for the Washita Campaign, Joe's celebration led to his demotion. Later, in February 1870, while guiding his old friend General Sheridan from Fort Arbuckle to Camp Wichita, he got so drunk that he had to be bundled into a wagon to complete the journey. Sheridan was furious, but awed both by the amount of Joe's liquid intake and by his extraordinary ability to find liquor in the most surprising places.
Despite the demotion by Custer, Joe and the general remained friends, occasionally exchanging letters. In his book My Life on the Plains, Custer recalled the first time  Joe saw a train and was intrigued and determined to ride the rails to Leavenworth. Shortly after, one of Custer's officers reported that he met Joe one day and was amazed to find him smartly dressed, shaved, and that his long, curly locks, which had "avoided contact with comb, brush, or razor for many years, had undergone a complete metamorphosis," appearing neatly trimmed or combed. But it did not last, and within months the unkempt Joe was himself once more.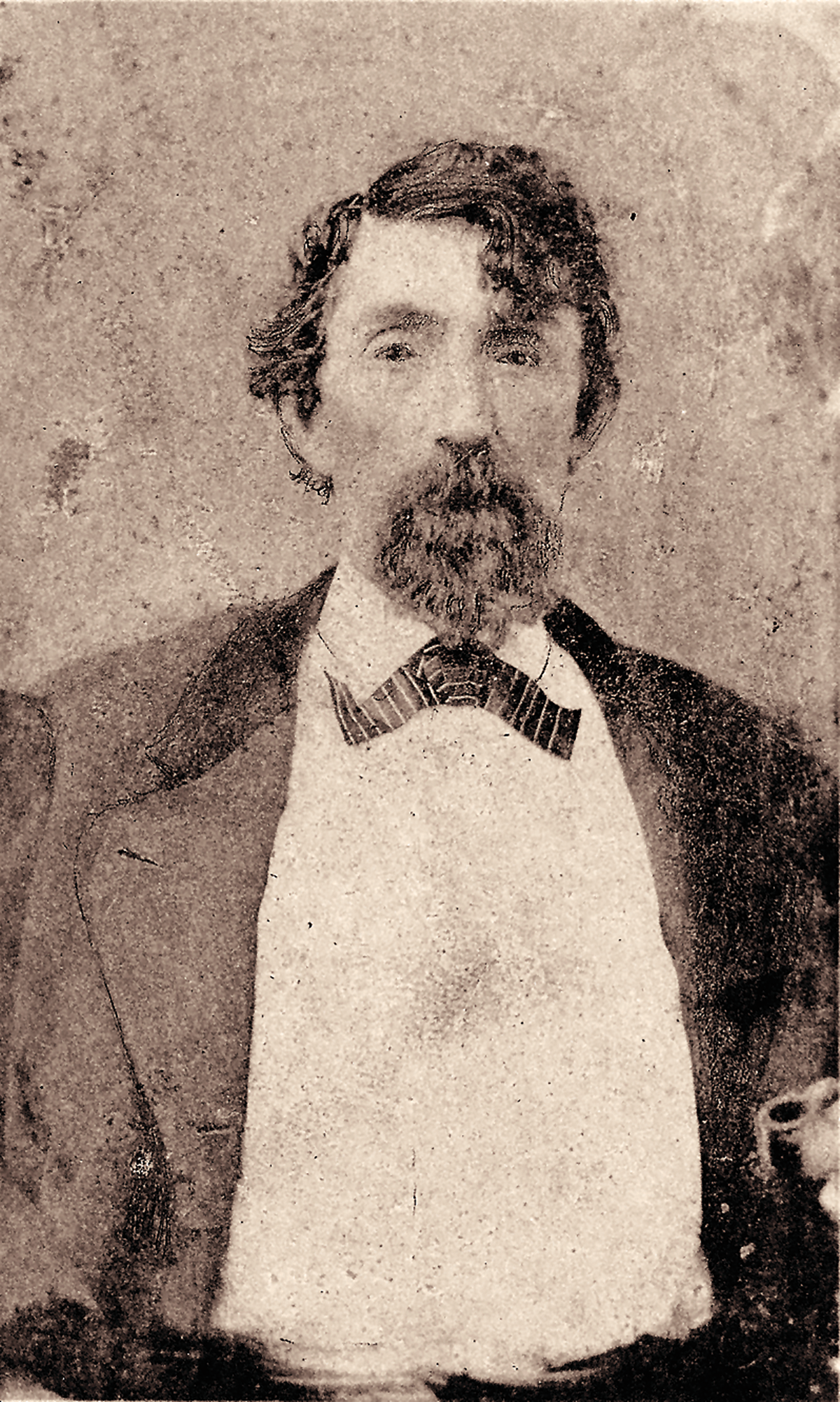 During his career, Joe had several partners, the most notable being Jack Corbin, mentioned by Custer and others, who was later lynched by vigilantes who claimed that he was a wanted horse thief. Joe and Hickok were never "partners" in the scouting sense, but they were great friends, though they seldom met. Their last encounter was in Deadwood, 1876. On the day Jack McCall murdered Wild Bill, Joe was out hunting Indians. When he returned and learned the facts, he picked up his rifle and went looking for McCall; however Jack had been given the choice of "getting heeled" or getting out of town. He fled. Only days before, Wild Bill had been heard to remark that he had "two trusty friends: one is my six-shooter and the other is California Joe."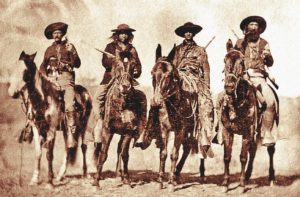 Joe's time in the Black Hills was spent mostly in guiding military and civilian outfits and wandering, but by the fall he was back on the Plains and headquartered at Camp Robinson (now Fort Robinson). On October 29, 1876, at the sutler's store, he had a brief altercation with Tom Newcomb, an employee in the post's butcher shop. Both men pulled their pistols, but Joe persuaded Tom to put up his "darn gun" and have a drink. Later, however, as Joe stood talking to friends, Newcomb shot him in the back with a rifle.  Although arrested, Newcomb was not charged, and once released, disappeared.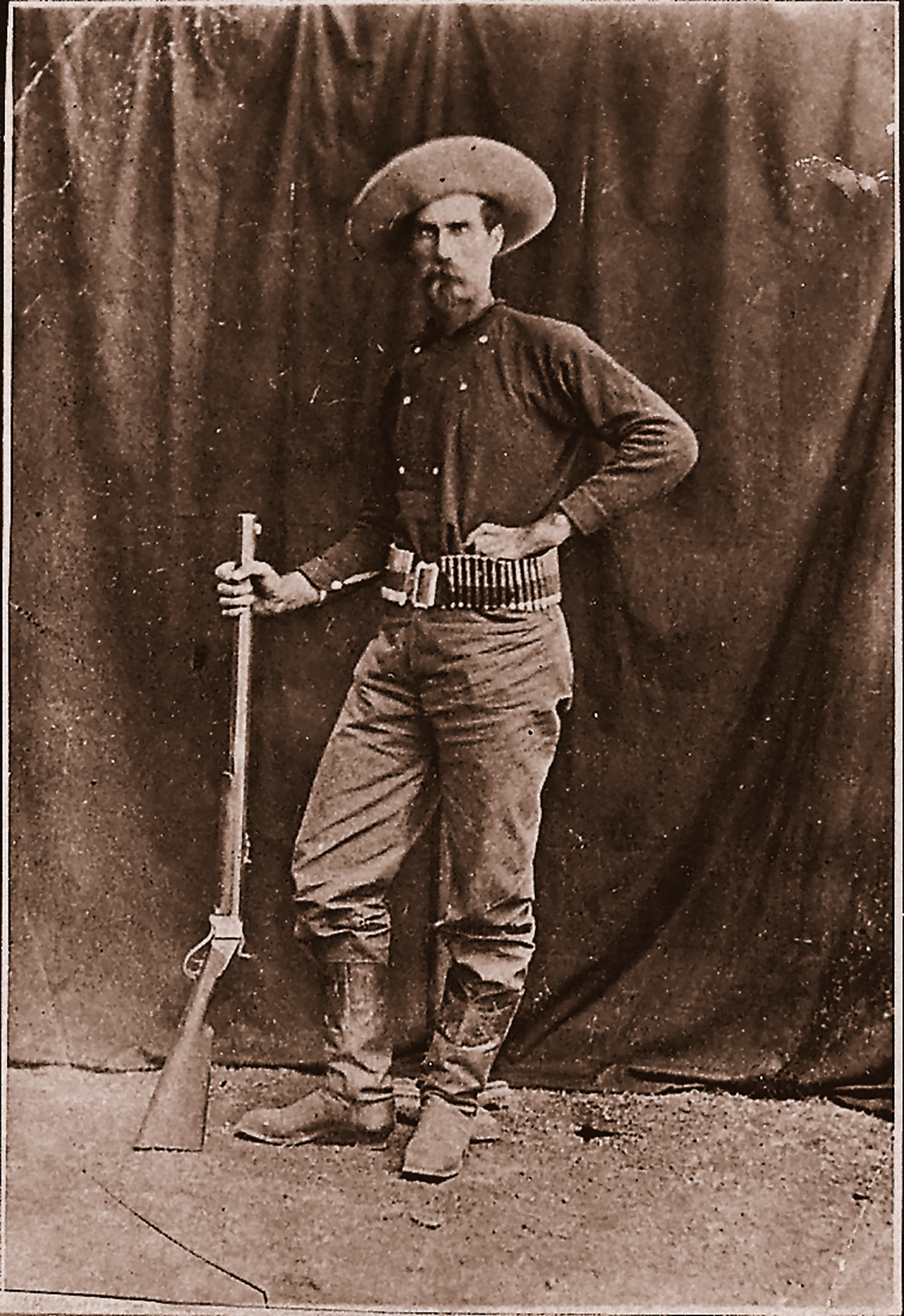 The news of Joe's murder shook his friends, and he was widely mourned. Newcomb had claimed that he had shot Joe because Joe blamed him for the murder of John Richard (sometimes called Reshaw), the father of Louis Richard, one of General  Crook's scouts. The evidence suggested, however, that the Sioux were responsible; Joe was miles away from the Richard homestead, the site of the killing.
So passed California Joe. Visitors to the post cemetery at Fort Robinson are probably unaware that the simple headstone inscription MOSES MILNER SCOUT marks the last resting place of  the famous California Joe, one of the truly great Western scouts and plainsmen.
Joseph G. Rosa co-edited our Wild Bill Hickok Collector's Edition and wrote the definitive biography, They Called Him Wild Bill: The Life and Adventures of James Butler Hickok.