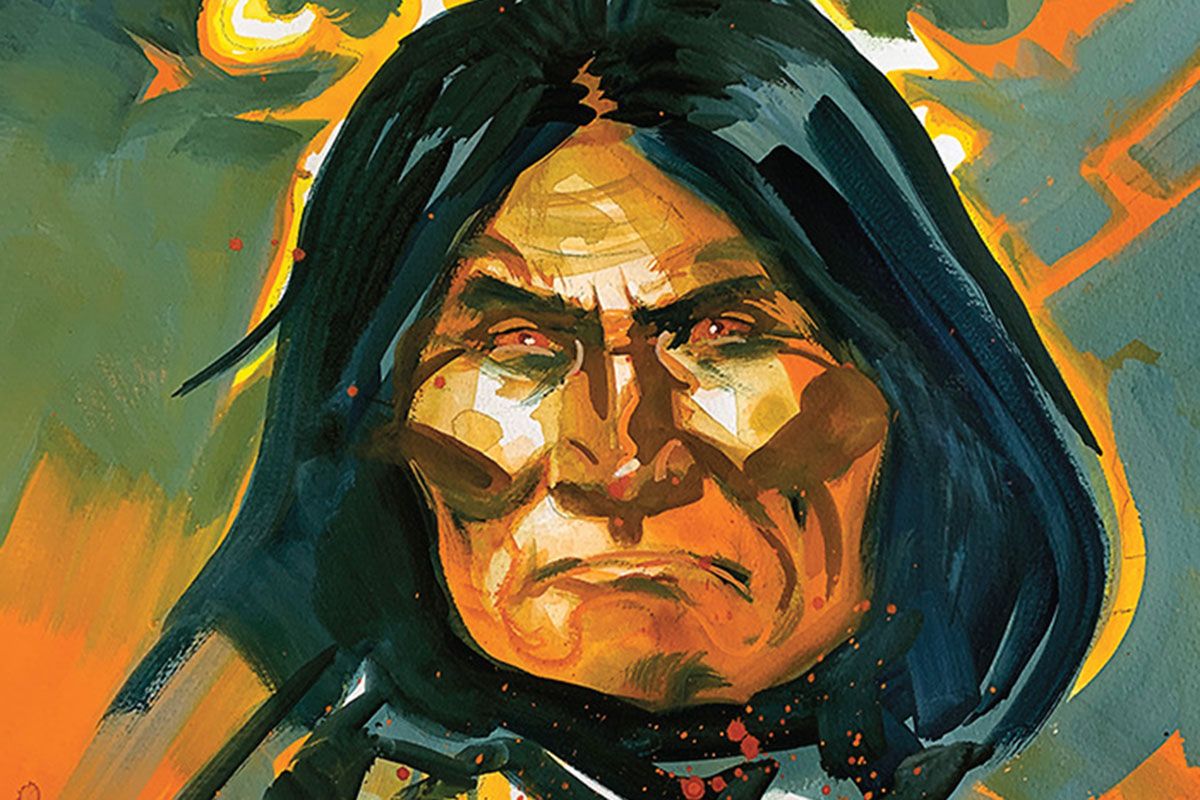 Geronimo and I go way back. In the early '90s, I set out to do him as one of my illustrated Life & Times series of books. My best friend, and crack editor at The Los Angles Times, Charlie Waters, edited my original Geronimo manuscript in the summer of 1994.
And then, several other projects got the right-of-way and the next thing you know we up and bought a magazine and here we are a quarter century later and I am just now getting back to telling Mr. Goyathlay's crazy story.
In addition to the esteemed Charlie Waters, who passed in 2014, I have to give a special shout-out to several Apache historians who not only answered every question I had, but went on to enlighten me on the many aspects of this glorious and tragic and complicated story.
First of all, Lynda Sánchez, of Lincoln, New Mexico, is a saint. She not only listened patiently to every mind-numbing question I had (and believe me, I tested her patience), she even handled every one of my rants and raves with maturity and wisdom, which is nothing short of amazing.
Then there is Towana Spivey, the retired historian at Fort Sill, Oklahoma, who educated me on every aspect of Geronimo's captivity there.
And, finally, author Michael Farmer (see "What History Has Taught Me," page 80), also provided excellent scholarship. Oh, and historians John Langellier and Paul Andrew Hutton always give me their best. Yatahey!
The Many Faces of Geronimo
Over the past several decades I have taken quite a few swings at Goyathlay's visage. Here's my recent efforts.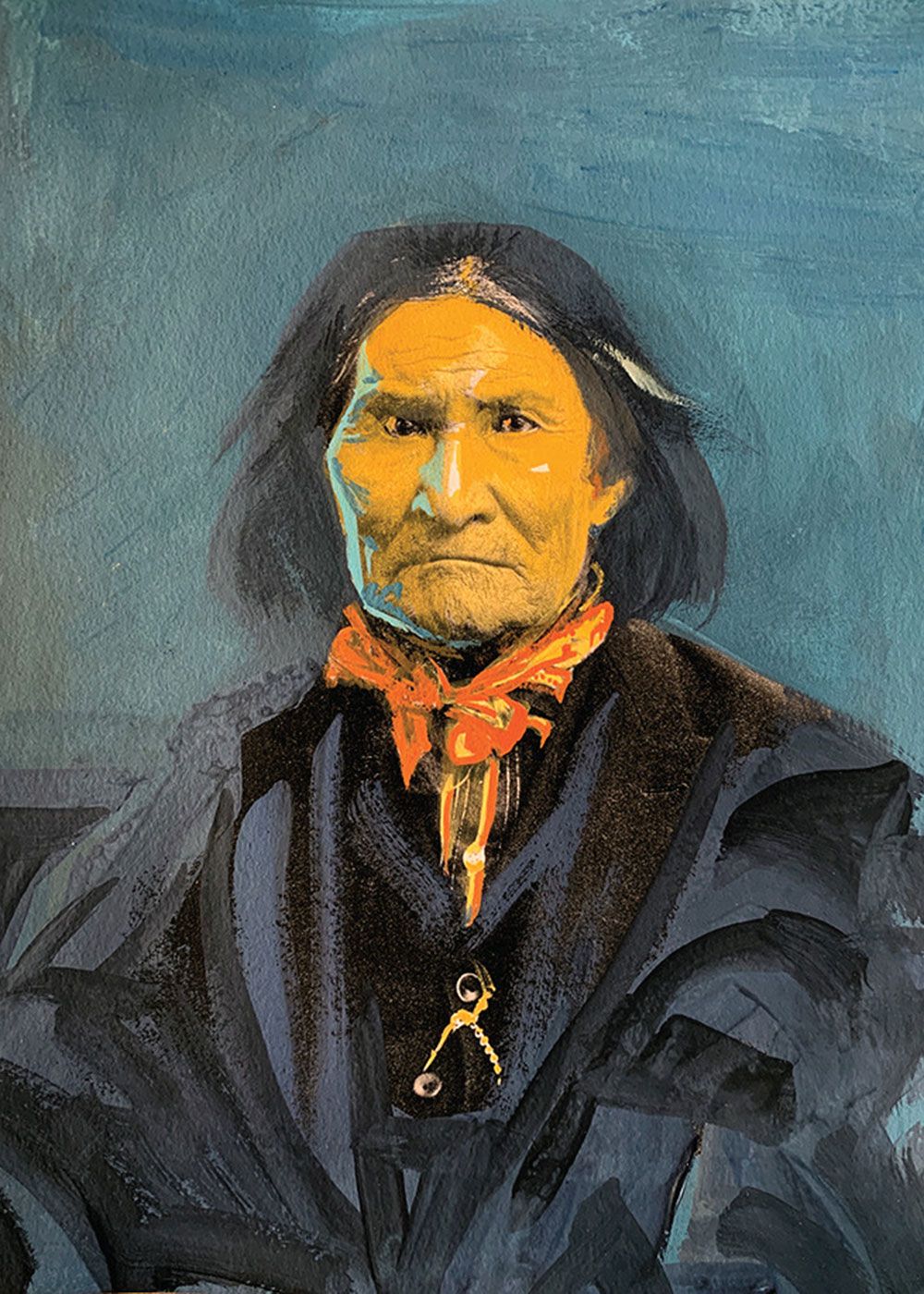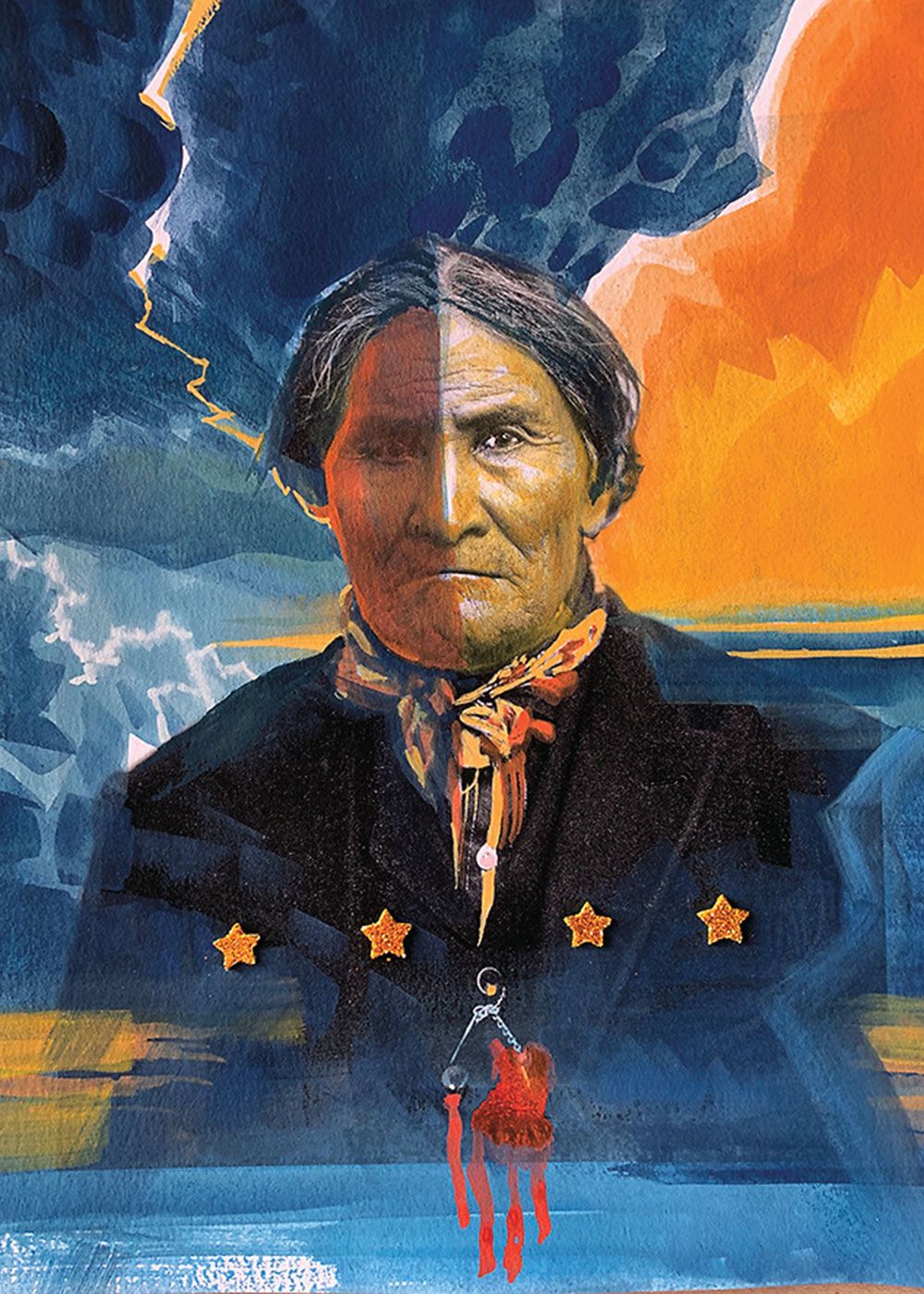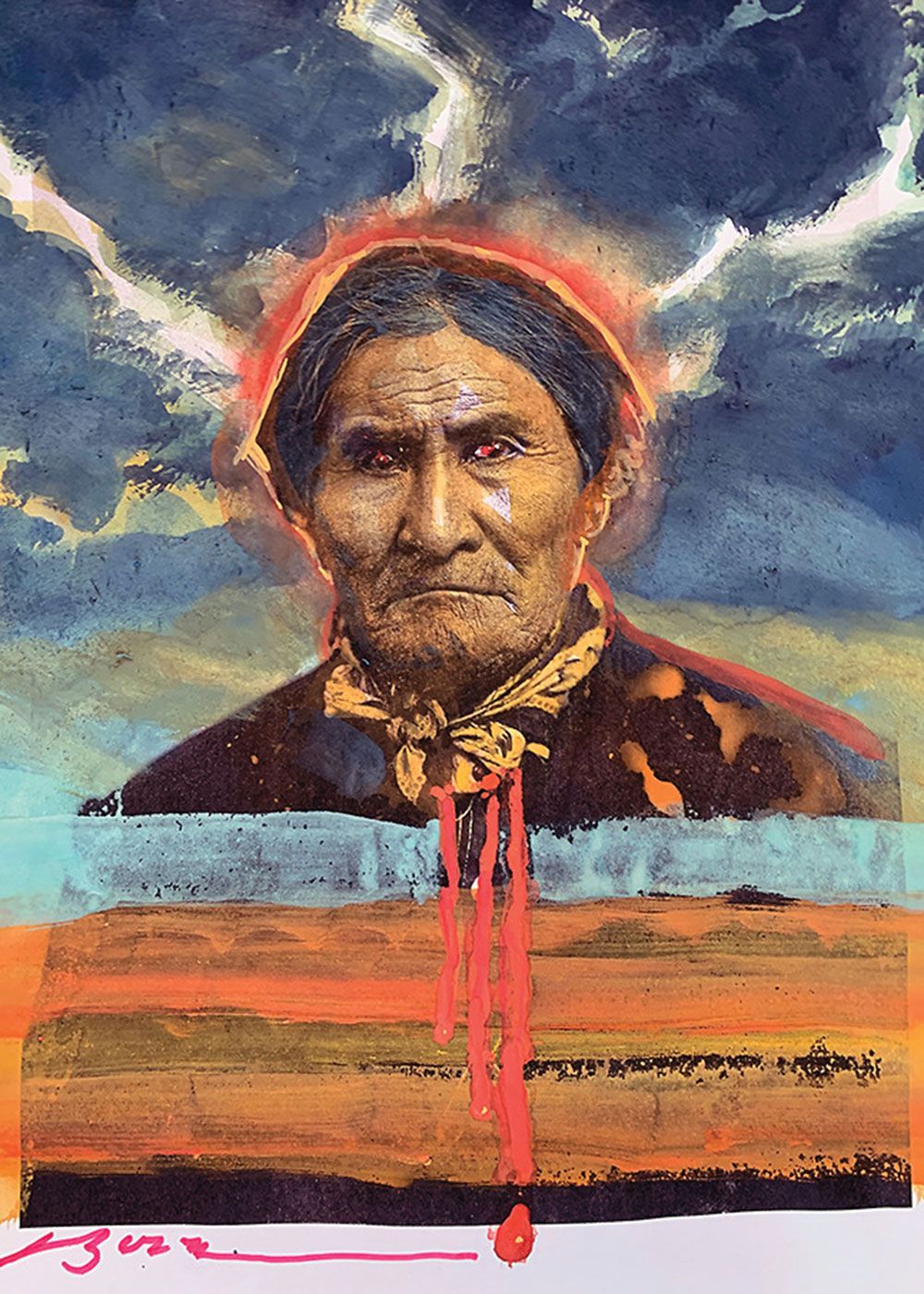 In 1999, Bob Boze Bell and partners bought True West magazine (published since 1953) and moved the editorial offices to Cave Creek, Arizona. Bell has published and illustrated books on Billy the Kid, Wyatt Earp and Doc Holliday, as well as Classic Gunfights, an Old West gunfight book series. His latest books are The 66 Kid and True West Moments.
For a behind-the-scenes look at running this magazine, check out BBB's daily blog.