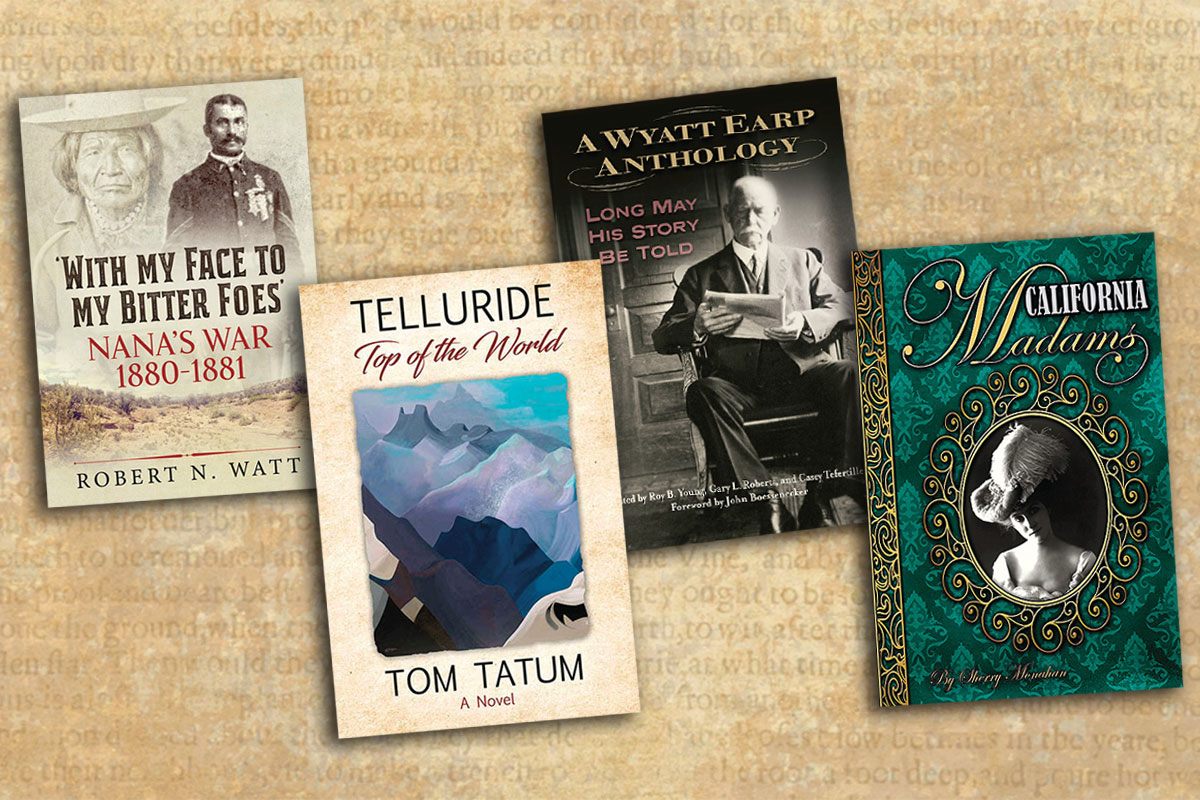 In 2019, Western fiction and history fans can find books about almost any topic they like from a vast array of publishers as well as independent, self-published authors. As the publishing year enters its final quarter, I'm listing some recommendations to look for in the last months of 2019. And, I'm including publishers' websites in hopes you will click through to their websites, review their listings and sign up to receive their email blasts and catalogs. Oh, and whatever you do—even if you are regular ebook reader and internet shopper—make sure to support your local bookstores!
—Stuart Rosebrook
End of Year Picks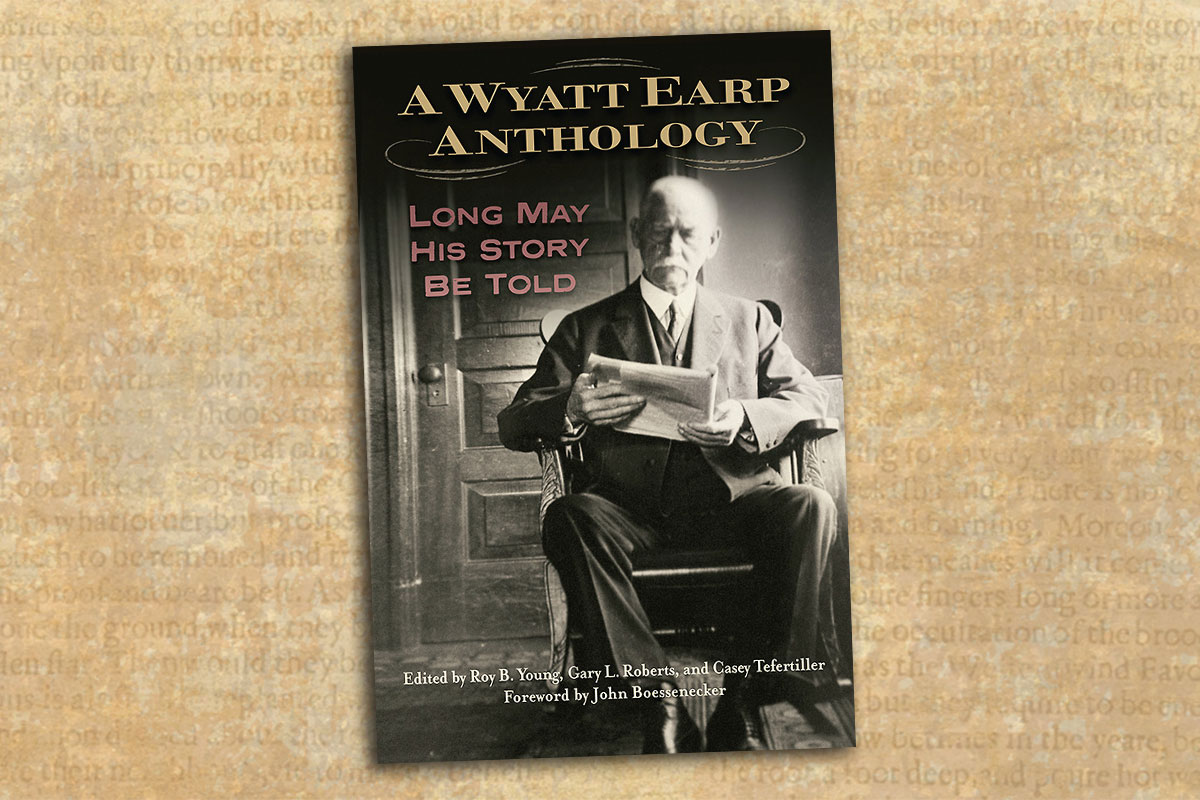 The University of North Texas Press's A Wyatt Earp Anthology: Long May His Story Be Told, edited by Roy B. Young, Gary L. Roberts and Casey Terfertiller, with a foreword by John Boessenecker, might be the most ambitious Western history book published in 2019. The comprehensive tome is nearly 900 pages long, three inches thick and includes a contributors' list that is a who's-who of Earp chroniclers, including True West's Bob Boze Bell. It doesn't get much better than that, does it?! UNTPress.UNT.edu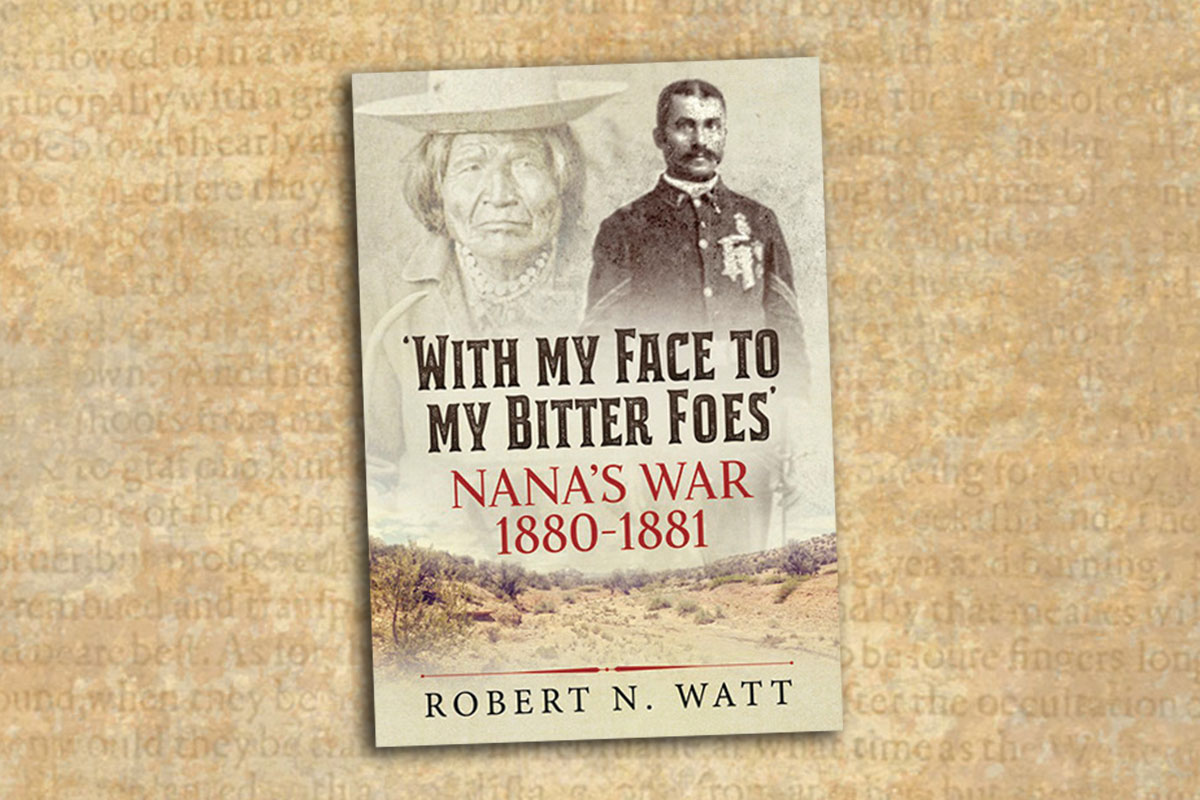 Helion and Company Limited has just released historian Robert N. Watt's third volume in his Chihenne-Apache War series, With My Face to My Bitter Foes: Nana's War, 1880-1881. The University of Birmingham, U.K., lecturer's trilogy is a must-read for scholars of the Apaches and concludes what will be considered the most ambitious series ever published on the Chihenne-Apache war with the United States. Helion.CO.UK
South Dakota Historical Society Press's Spotted Tail: Warrior and Statesman by Richard L. Clow is the first biography of the Indian leader in six decades. SDHSPress.com
The University of Nevada Press's Saving Grand Canyon: Dams, Deals and a Noble Myth by Byron E. Pearson bookends the press's spring release, Don Lago's The Powell Expedition: New Discoveries about John Wesley Powell's 1869 River Journey on the Colorado River and water in the West. UNPress.Nevada.edu
The University of New Mexico Press, celebrating its 90th year, has just republished Western Writer Hall of Fame member Max Evans's classics Faraway Blue, For the Love of a Horse, The Rounders and War and Music. Also this fall, the storied press has released a 50th anniversary edition of N. Scott Momaday's The Way to Rainy Mountain. UNMPress.edu
Well known for decades for its Lamar Series in Western History, Yale University Press has published a very ambitious and long-awaited volume that scholars and fans of American Indian history will greatly appreciate: Lakota America: A New History of Indigenous Power by Oxford University historian Pekka Hämäläinen. YaleBooks.Yale.edu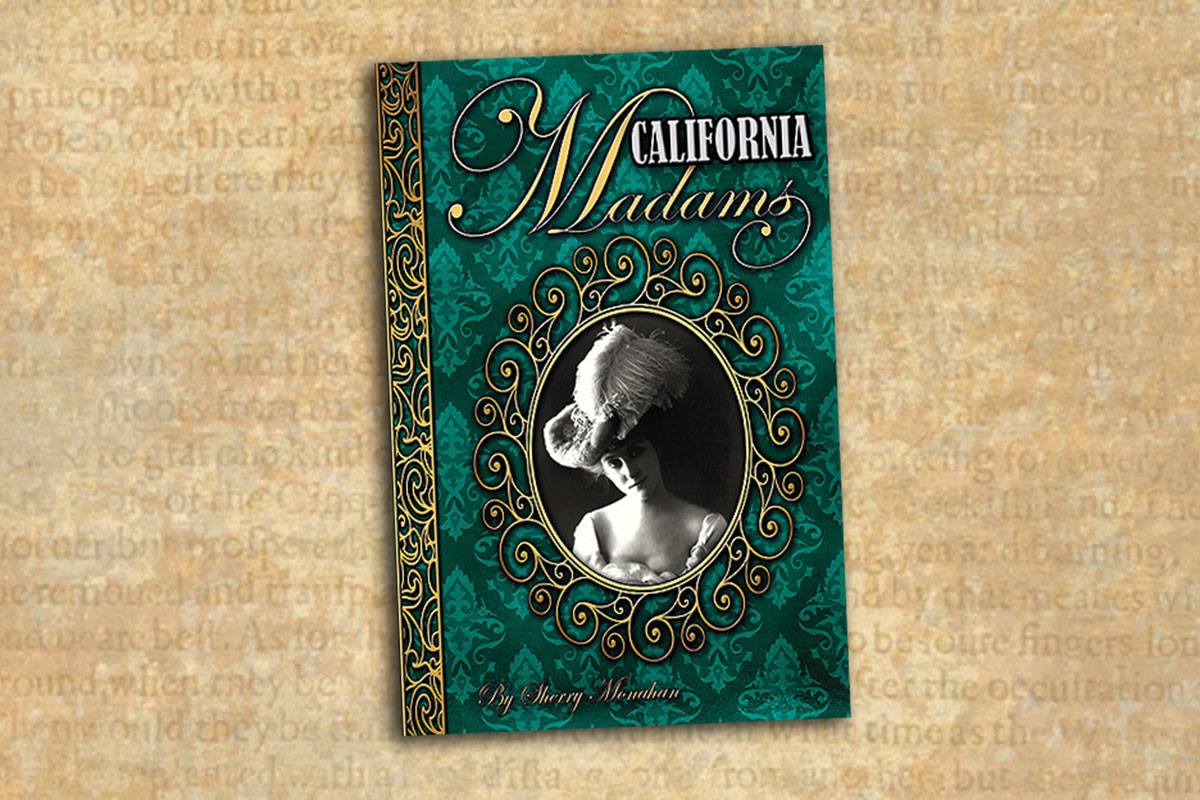 Far Country Press is well known for its track record in publishing Western history and it has just published True West's "Frontier Fare" columnist and contributor Sherry Monahan's latest history book, California Madams. I highly recommend it! FarCountryPress.com
Waterville, Maine, publisher Five Star Publishing will release longtime screenwriter Lee Martin's latest Western novel, Fast Ride to Boot Hill: The Legend of Ben Hawks, in time for holiday gift-giving in December. In the same month Five Star will also release Hobnail and Other Frontier Stories: A Century on the American Frontier, edited by Hazel Rumney. Don't miss True West's "Renegade Roads" columnist and contributor Johnny D. Boggs's short story, "Legend." Cengage.com
Macmillan imprint Forge Publishing leads New York houses in publishing Old West fiction in hardback, including Mike Blakely's latest novel, A Sinister Splendor: A Mexican War Novel. TorforgeBlog.com
Pinnacle, the international leader in mass-market paperbacks, has a great stable of Western authors penning traditional Westerns. New titles sure to please include Death Rattle by Sean Lynch, The Cost of Dying by Peter Brandvold, Last Stage to Hell Junction by Mickey Spillane and Max Allan Collins and Gunpowder Express by Brett Cogburn.
A Rowman & Littlefield imprint, TwoDot is the nation's publishing leader of popular Old West history. Just this fall they have republished award-winning author Victoria Wilcox's three-volume "The Saga of Doc Holliday Series," Chris Enss's According to Kate: The Legendary Life of Big Nose Kate, Love of Doc Holliday, Michael Farmer's Geronimo: Prisoner of Lies: Twenty-Three Years as a Prisoner of War, 1886-1909 (see "What History Has Taught Me," page 80) and two volumes of Jan MacKell Collins's "Good Time Girls" series. Rowman.com
University of Oklahoma Press's fall catalog is thick with choices for the Western history fan, but three I believe are must-reads include Massacre in Minnesota The Dakota War of 1862, the Most Violent Ethnic Conflict in American History by Gary Clayton Anderson, The Whites Want Every Thing: Indian-Mormon Relations, 1847–1877, edited by Will Bagley and The Hardest Lot of Men: The Third Minnesota Infantry in the Civil War by Joseph C. Fitzharris. OUPress.com
Currently the fastest growing publisher of traditional Western novels in all formats, Wolfpack Publishing will soon be distributed in bookstores nationwide. Three new double-fisted Westerns from the Las Vegas, Nevada, publisher are Lane R. Warenski's Grizzly Killer: White Snake, Robert J. Randisi's Double the Bounty: A Decker Bounty Hunter Western and Johnny Gunn's Jack Slater: The Snake's Ugly Head. WolfpackPublishing.com
Independent and self-published authors have become a very important part of the Western genre in recent years. Writers I am currently following include Tom Tatum, Frank Newell and Mo Griffin.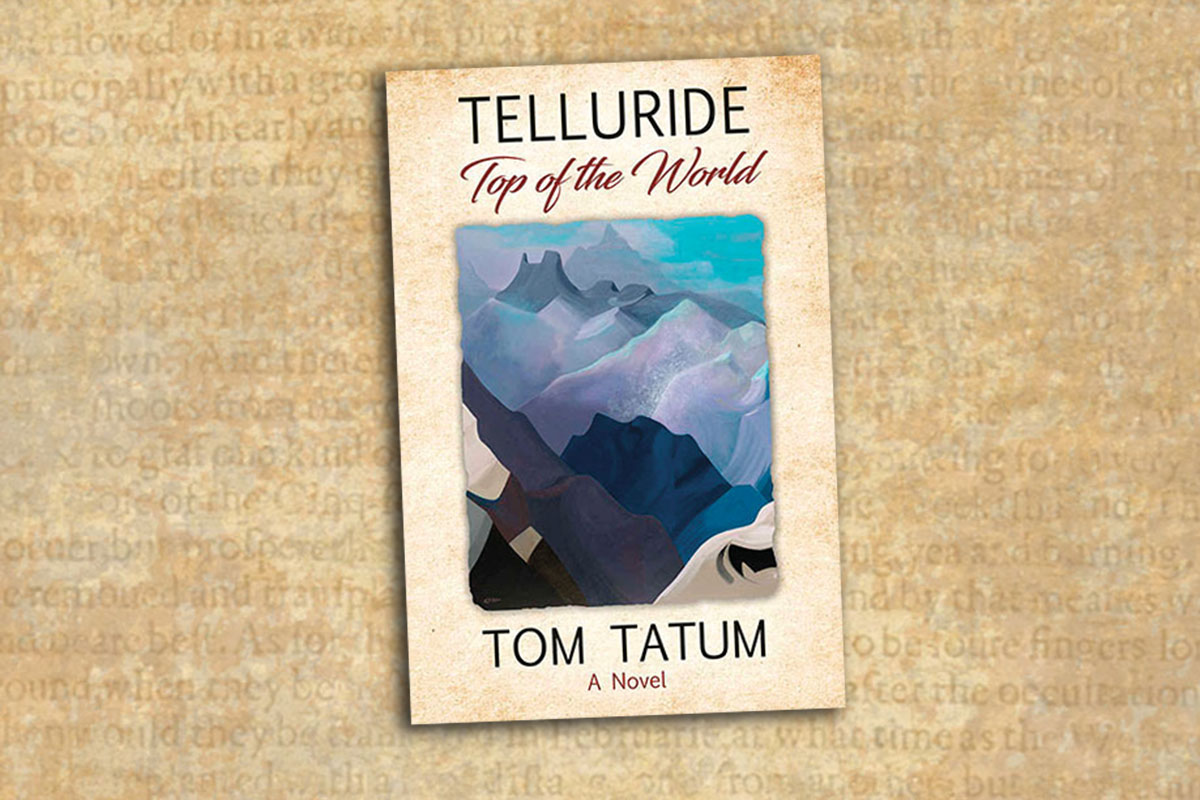 Tatum's Telluride: Top of the World (Outskirts Press) is his sequel to his first novel Fiji 1970. His prose reflects his firsthand knowledge of his many years spent in the San Juans that surround Telluride and his experience in dramatic storytelling as a film producer. First-time readers of Tatum's murder mystery will want to go back and read his first novel while awaiting the next volume in the series.
Newell's The Lantern (Intellect Publishing) is the 93-year-old retired media executive and award-winning newspaper publisher's first novel. Set in his home state of Nebraska in the early 1900s, The Lantern is a dramatic tale
of one man's life, his adventures and loves, lost and won. Newell is now working on his next book.
Griffin's The Last Tallgrass Ranger (Wheatmark) set in post-Civil War Kansas is his second Ty McCord Western, Night Riders in the Tallgrass. Griffin's hero is a former Texas Ranger whose efforts to live a peaceful life are consistently thwarted by lawbreakers and manhunts. His storytelling is sharp and fast-paced. Readers will eagerly await volume three.