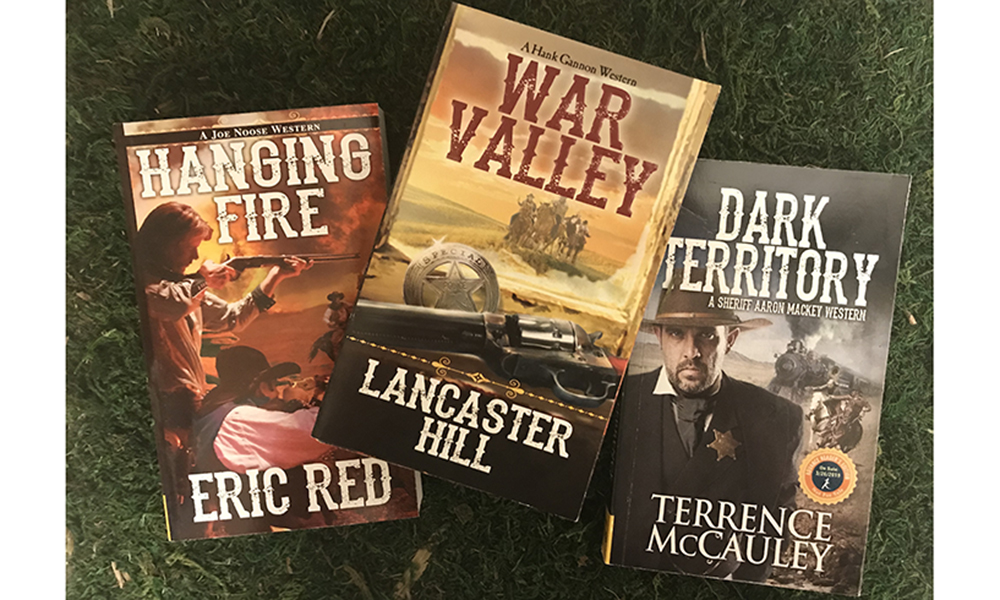 A truly realistic western does not shy away from portraying the blood-soaked violence that went part and parcel with the taming of the American frontier.
Three new westerns released by Pinnacle Books, an imprint of Kensington Publishing, all have two things in common. The first is that each illustrates, in all its savage glory, the deadly violence that formed the backdrop of the American West.  The second is that the three authors writing some of the most gritty and realistic westerns today all happen to be relatively new to the genre. That's not to say that they're inexperienced when it comes to crafting high-octane novels packed with multi-dimensional characters, fast-paced action, complex plots, and realistic settings. Because Lancaster Hill, Eric Red, and Terrence McCauley are no strangers to violence in fiction…
All three authors cut their teeth writing horror, suspense, thrillers and crime fiction. Collectively, they're the authors of over one hundred previously published novels, with body counts ranging in the thousands. These are authors who know how to vividly paint the massive amounts of blood that was spilled on the prairies, the mountains, and the deserts as civilization marched toward the west.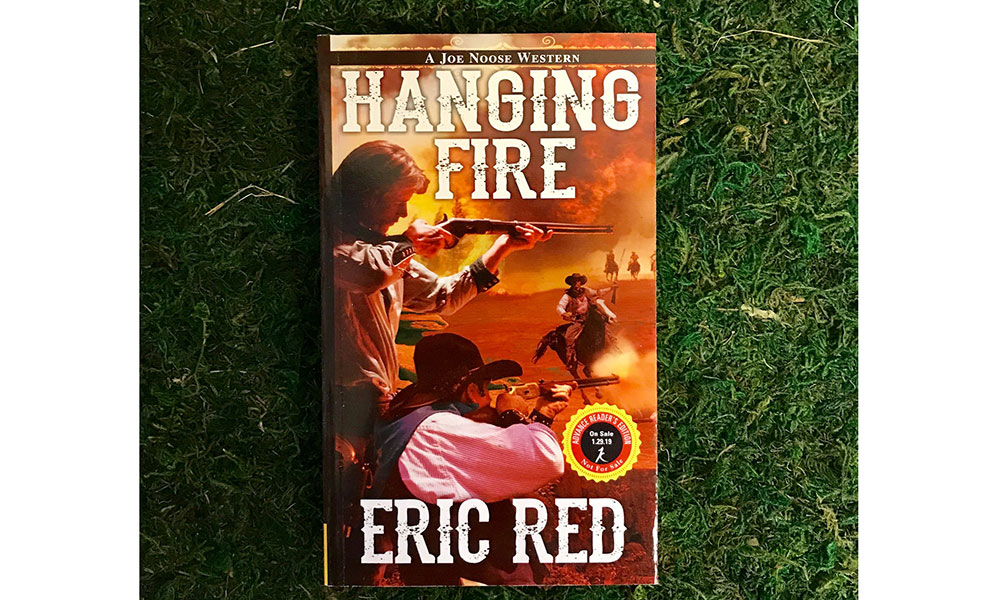 HANGING FIRE by Eric Red: A Joe Noose Western, Book 2
Eric Red, acclaimed author and writer of blockbuster horror films like The Hitcher, Near Dark, and Blue Steel, turns the action and bloodshed of a classic Western up to eleven in Hanging Fire, book two in the Joe Noose Western series. Fans of cult horror films know that when it comes to volatile action and bloody violence, Eric Red knows what he's doing. But when he brings his modern pacing and gift for gore to the classic Western genre, the result is something like the bloody lovechild of Jack Reacher and Louis L'Amour. Pulp Fiction meets High Noo, and it's glorious. Hanging Fire is the second installment in the series launched Summer 2018 with Noose, featuring Joe Noose, a good bounty hunter with a bad attitude and a taste for violence. Now, Joe Noose is out to capture a notorious female gunslinger with the kind of beauty that drives men wild—and a criminal record longer than the Snake River.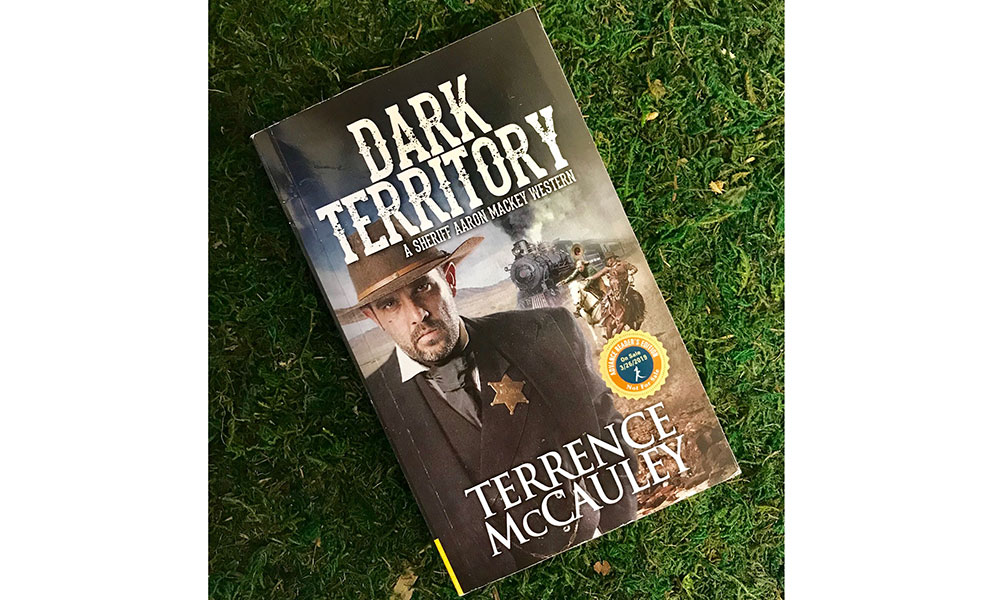 DARK TERRITORY by Terrence McCauley: A Sheriff Aaron Mackey Western, Book 2
Terrence McCauley is an award-winning crime and thriller author who exploded onto the Western scene with the Fall 2018 release of his genre debut, Where the Bullets Fly, the Spur Award-finalist that True West went on to name the Best New Western Paperback of the Year. Super-charged with adrenaline-fueled, gritty action, historical detail and realistic characters, that first book in the Sheriff Aaron Mackey series immediately established McCauley as a force in the genre. Now with its second installment, Dark Territory returns to the boomtown of Dover Station, Montana, as Civil War veteran Sheriff Aaron Mackey battles lawlessness with little more than his battered badge and a loaded gun. McCauley writes historical Westerns with a crime fiction soul – almost like a younger, more volatile and twisted relative of the late, great Elmore Leonard.  His meticulously researched historical settings are populated by complicated, three-dimensional characters whose human drives and conflicts would be as relevant in 21st century New York as they are in the lawless expanse of 19th century Montana Territory.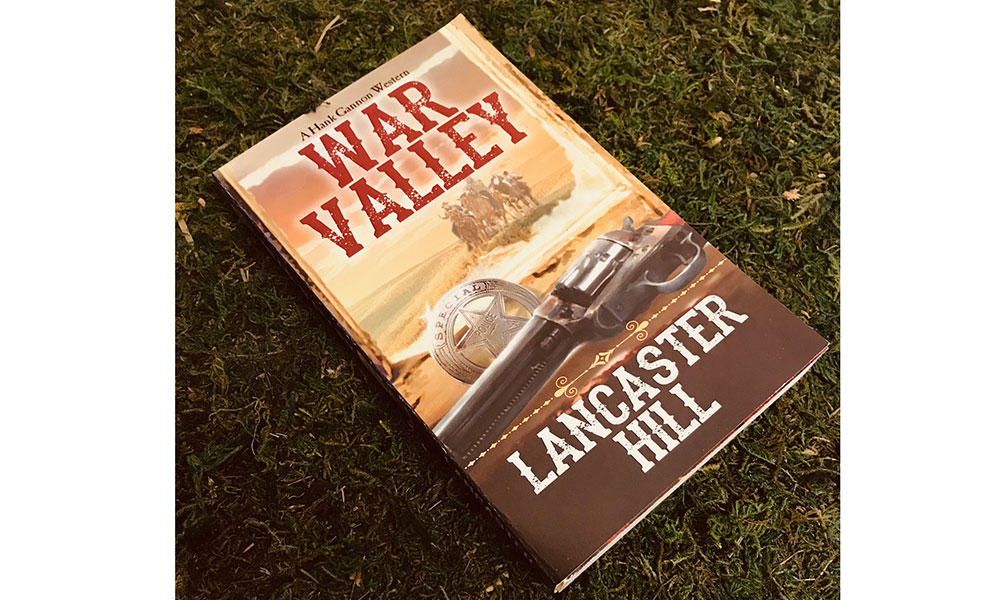 WAR VALLEY by Lancaster Hill: A Hank Gannon Western, Book 1
War Valley may be the first novel for Lancaster Hill, but he's no novice. That's because the man behind the pseudonym happens to be the extremely prolific writer Jeff Rovin, the New York Times bestselling author of more than one hundred books, including over a dozen Tom Clancy's Op Center novels. Best known for his blockbuster thrillers, Rovin has written nearly every genre, from horror, to nonfiction, to comics. But with War Valley, he brings his seasoned talents to the Western genre for the first time, and it's clear from the first page that you're in the hands of a master. Set during the most tumultuous era in Texas history, the novel opens in 1871, as Confederate veteran, skilled tracker and Texas Ranger Hank Gannon closes out a manhunt by popping his prisoner's sternum under the hooves of his mustang, the man's dying breath sending a spray of blood into the air. And that's before he gets into a blood-soaked cat-and-mouse with Roving Wolf…