James Arness made all the difference in his storied film and television career.
In 1976, Gunsmoke's James Arness was about to take on the lead role in the series How the West Was Won. He had full cast approval. As he told the Television Academy Archives, "We watched four guys in scenes from other shows. Hands down, there was just one guy that [was] right for it." When the lights went up, ABC President Michael Eisner said he liked the second one. "I knew that it was live or die at that moment, so I just said, 'Well, I'm sorry, but I disagree with you. I want that third guy, Bruce Boxleitner.' Bruce turned out to be a great choice for it; he was just right."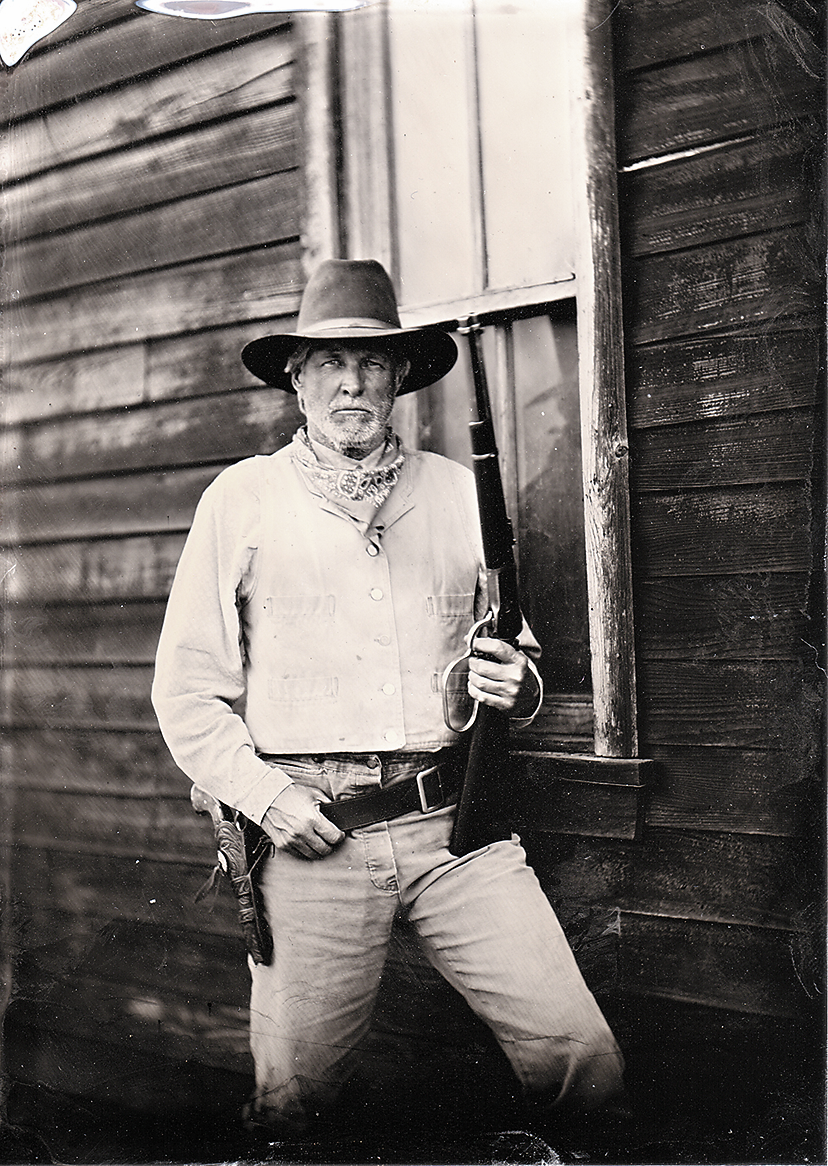 Contemplating his career, Boxleitner says, "I attribute anything I did to Mr. James Arness. I probably would never have gotten to do anything, had he not made that one decision." Although he achieved stardom in the romantic spy series The Scarecrow and Mrs. King, and has a huge following for his sci-fi career, with the Tron films and the Babylon 5 series, Boxleitner keeps coming back to Westerns.
Born in Elgin, Illinois, Bruce spent summers at his grandparents' farm, where he played cowboy. "In high school, I wasn't the greatest student. I wanted to do something, and I walked in on an audition for the play, Agatha Christie's 10 Little Indians." He was hooked. 
After graduating, he joined a repertory company in Chicago. His first Broadway play, "lasted a little more than a week." He reluctantly agreed to a tour of that play, "with the stipulation that I have a one-way ticket to Los Angeles. I came out here with a suitcase, twenty-two hundred bucks in cash and a pocket full of friends' phone numbers, and I slept on couches and living room floors."
It was perhaps prophetic that while his first paying work was on a sitcom, it was shot at the lot that had once been Republic Studios. "My first job was four lines on the Mary Tyler Moore Show. At lunch I asked somebody where Gunsmoke shot, and I went in to peek. Main Street, Dodge City, was built inside the soundstage! There's the Long Branch! I was pinching myself." He had reason to: CBS casting director Paula Palifoni then cast him in the final episode of Gunsmoke. "And I was so broad in it. I looked at myself, I was mortified."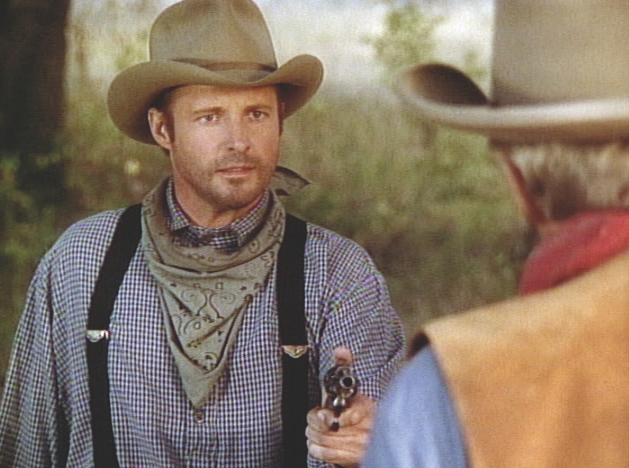 A year later, in 1976, Boxleitner was starring opposite Arness in How The West Was Won, the series that established him. "He was my mentor, because I watched how a real television star worked, sick and well, in the day-to-day of a TV series. He led by example." The show was important to Boxleitner personally, as well as professionally. Without it, "I wouldn't have met my wife. I would not have had my sons," adding with a laugh, "and I married my sister," referring to Kathryn Holcomb, his first wife, who played his sister in the series. 
After two decades as Matt Dillon, Arness loved playing Zeb McCahan, "because he got to cut loose with this rollicking big mountain man all in buckskin." Boxleitner remembers, "His World War II wounds were kicking in, his leg bowed out a bit. So he got to limp, like an old Indian Wars battle wound. He grew his hair long."
After four years, the series ended. Arness would play Jim Bowie in The Alamo: Thirteen Days to Glory, and play Matt Dillon again in Return to Dodge, the first of five Gunsmoke movies. Boxleitner was exceptionally busy, including playing the lawman in I Married Wyatt Earp, and most importantly, starring as Billy Montana, exuberant apprentice to Kenny Rogers in The Gambler. Boxleitner and Rogers became fast friends and would do four Gambler films together.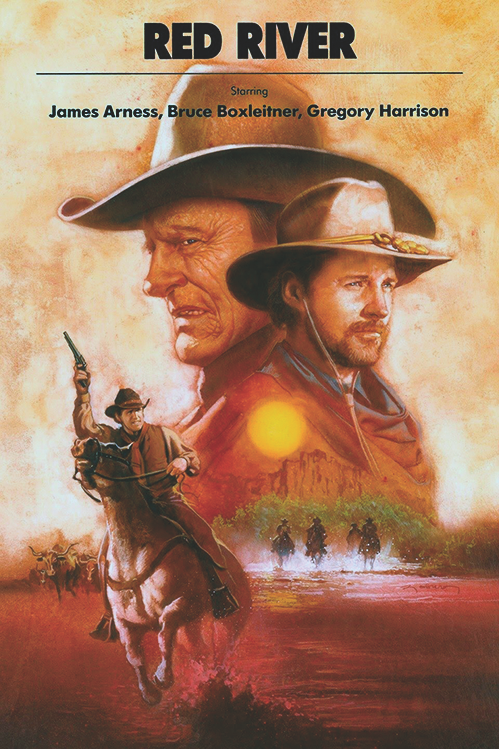 Then in 1988, the Gambler producers cast Boxleitner in the Montgomery Clift role for their remake of Red River. But who could play John Wayne's part? "They had Robert Mitchum and his son Chris," but the deal fell apart. "Then it was Kirk Douglas, [who] would have been a very short—but very intense—Thomas Dunson. James didn't want to do a role that was identified with John Wayne because of his respect for his friend and mentor. I told him, 'There's only one man left who could even go near John Wayne, James. You're the guy. You know that.' 'Well, damn them, send me the script.'"
In 1994, James Arness made his final film, the last Gunsmoke movie: One Man's Justice. CBS wanted a country singer, "Travis Tritt or Garth Brooks, to play this young outlaw that befriends Matt Dillon, and dies in his arms." Arness snarled at the executives, "'I don't have the time to teach acting to some singer! Get me Boxleitner!' I didn't learn any of this until after he died."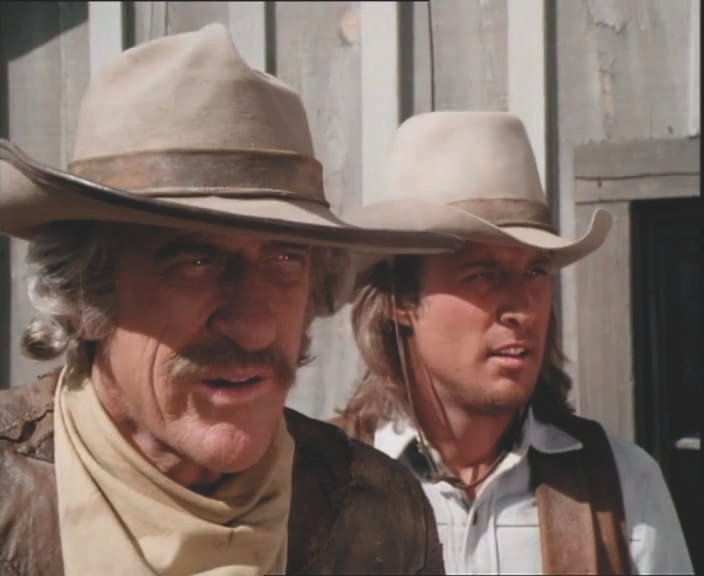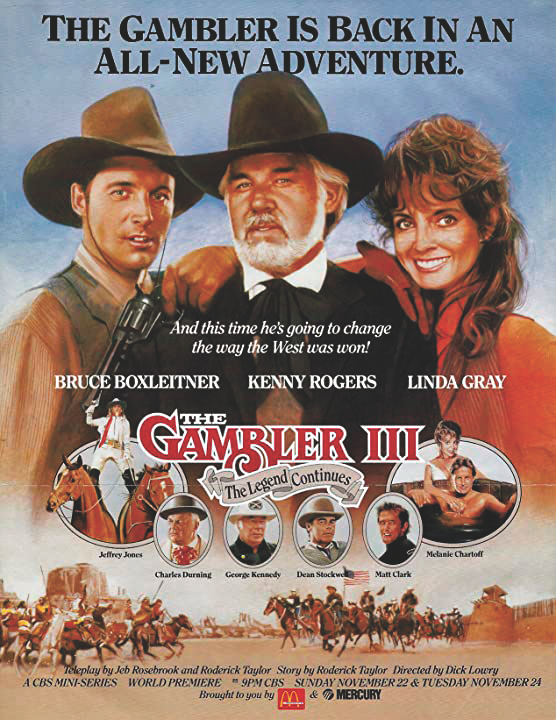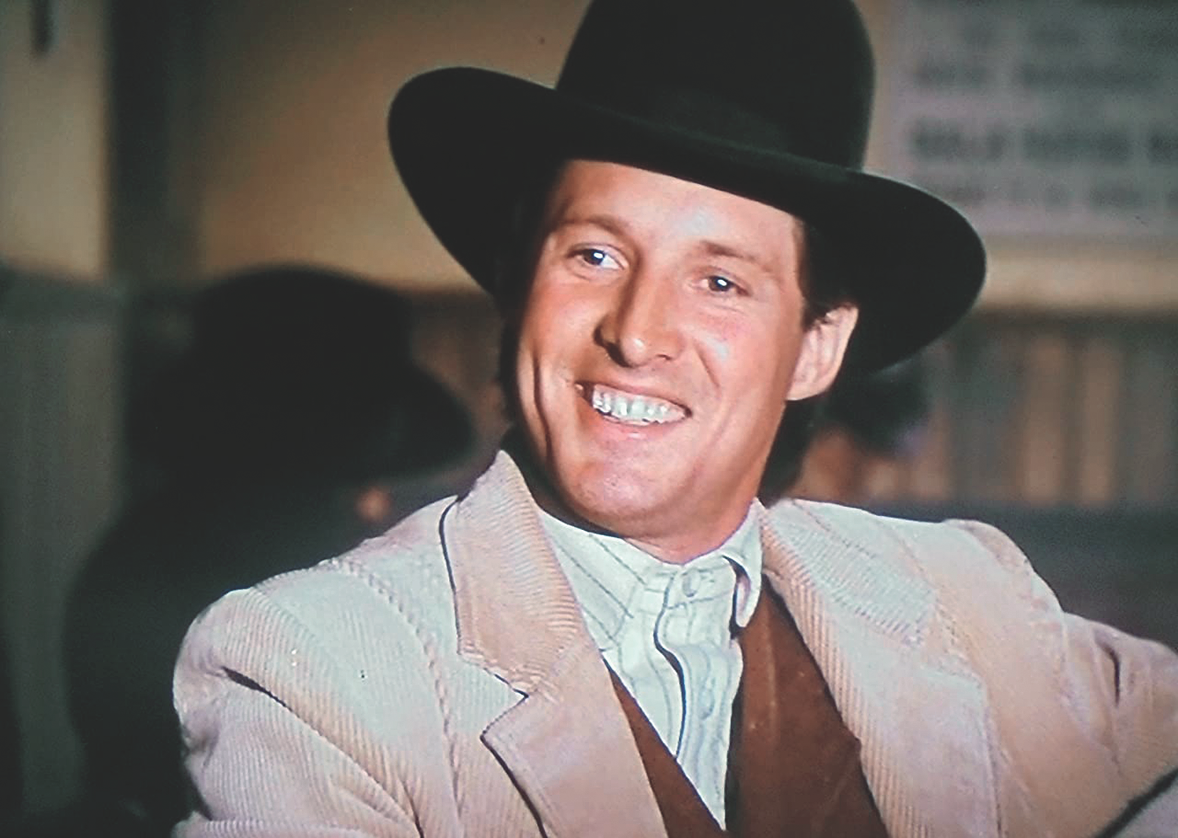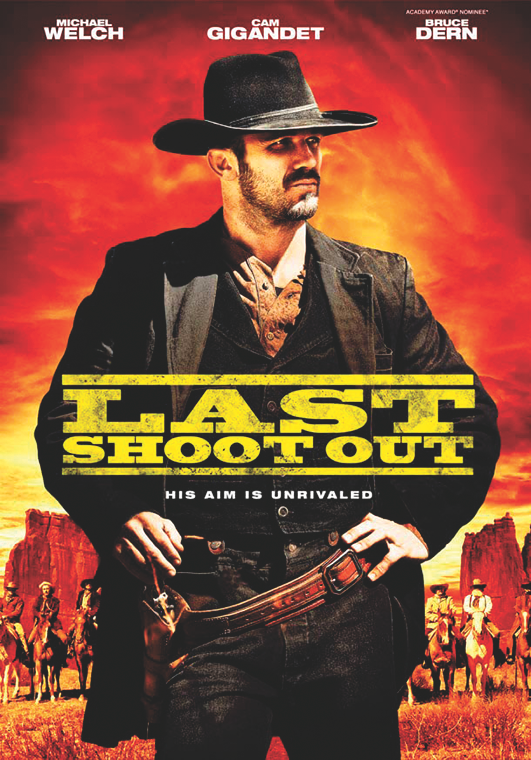 BLU-RAY REVIEW
LAST SHOOT OUT (2021)  
(Lionsgate $14.99 Blu-Ray, $12.99 DVD) A bride (Skylar Witte) flees on her wedding night upon learning her groom's brother and father have murdered her lawman dad. Travelers Billy (Brock Harris) and Red (Peter Sherayko) rescue her from the desert, taking her to a nearby stagecoach stop, where they, the stop-owners, and stagecoach passengers must face the onslaught of her outlaw in-laws. In this disarmingly traditional Western, director Michael Feiffer takes full advantage of the striking desert locations. The film is populated with a supporting cast that feels authentic, and can ride and shoot. The scenes with the fire-breathing father Bruce Dern with his weaselly, love-sick son Michael Welch are particularly enjoyable. 
Henry C. Parke, Western Films Editor for True West, is a screenwriter, and blogs at HenrysWesternRoundup.blogspot.com. His book of interviews, Indians and Cowboys, will be published later this year.