True West's Firearms Editor applauds authenticity.
Western movies are made for entertainment, and we must consider them strictly as such, and not as documentaries. And yet some oaters contain authentic moments, such as moving scenes that reveal a genuine feel for the period of the story, or perhaps showing the correct costuming, firearms, props and more. These additions help give a horse opera a more realistic feel of the Old Frontier. Despite some historical anachronisms, like using the wrong guns, clothing, saddlery and other errors, these are some of my favorite moments and imagery from Westerns of the 1920-1970 era, the "Golden Age of Hollywood."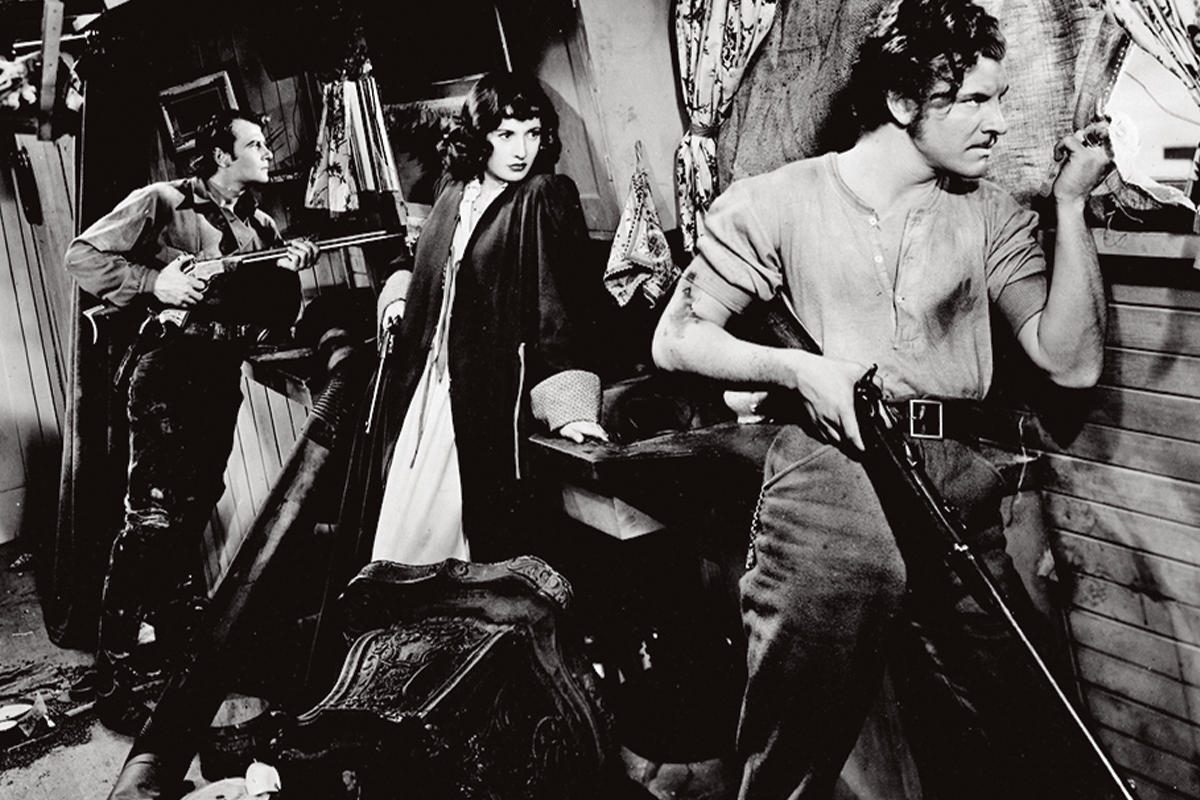 1. The Big Trail (1930): Arguably the closest look at what a pre-Civil War wagon-train looked like that you'll ever see. Spectacular scenery, the bustling wagon camp, lowering wagons and oxen teams over the cliff, are like period daguerreotypes in action. Interestingly, decades ago the Kansas State Historical Society uncovered some still photos from this film, and assumed they were period images of an 1840s wagon train.
2. Annie Oakley (1935): Exceptional 1880s costuming, and the movie gives the ambience of a 19th-century traveling Wild West Show. Moroni Olsen's portrayal of Buffalo Bill Cody is the best ever.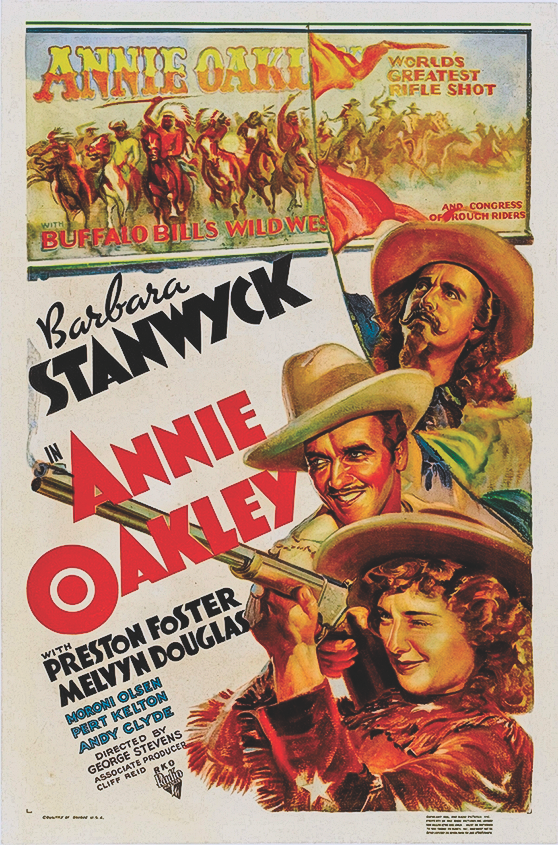 3. Union Pacific (1939): Great overall look with authentic costuming (despite the incorrect six-guns). Exceptional background scenes, and the recreation of the meeting of the two railroads at Promontory Point, Utah, in 1869, looked like newsreel footage (if they'd had it in 1869). 
4. Unconquered (1947): Wonderful costuming, 50 original flintlocks were used on screen, all-around authentic flavor to scenes. Special authentic details like occasions when Gary Cooper and other frontiersmen check the locks on their flintlock rifles and pistols, making sure there is priming powder in the pan.
5. She Wore a Yellow Ribbon (1949): The camaraderie felt by frontier cavalrymen punctuated by the burial scene of Trooper Smith, an ex-Confederate general, laid to rest in the field under a handmade rebel battle flag.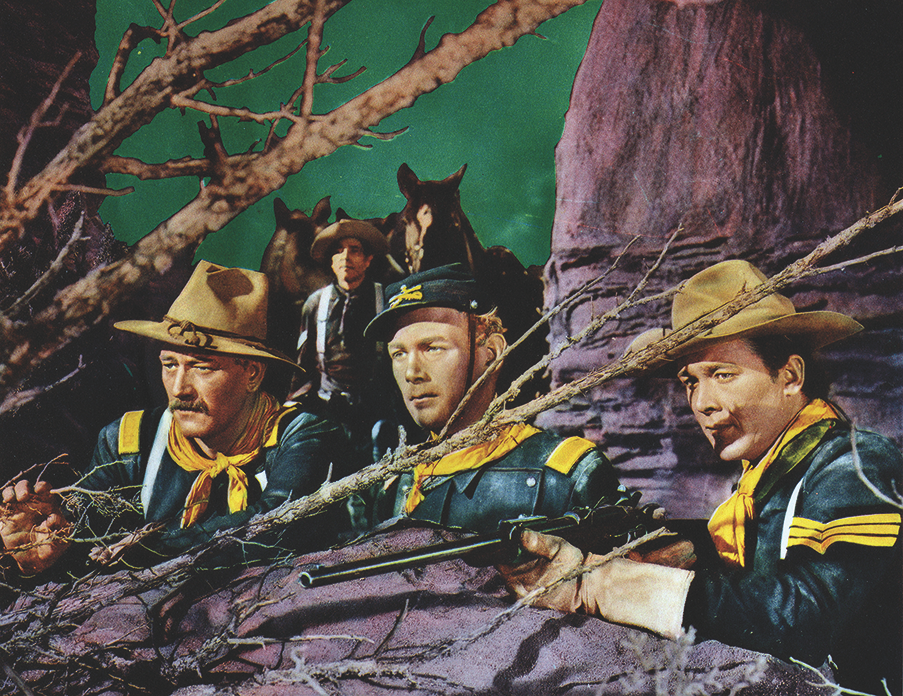 6. Across the Wide Missouri (1951): Authentically portrays fur trappers with real muzzle-loading plains rifles (although the era depicted is too early for percussion arms), clothing and other gear, as well as their customs. Indians too, are portrayed with more realism than in most films. Raw frontier humor is shown when Clark Gable sits in council with Indians and other trappers, and a flea, first picked from the Indian, is quietly passed around, until Gable secrets it into John Hodiak's braided pigtail. 
7. The Last Hunt (1956): Depicts an 1883 buffalo hunting outfit, shows reloading cartridges, and other camp details. The hunt scenes were believable because footage was shot during actual culling of the Custer State Park, South Dakota, bison herd.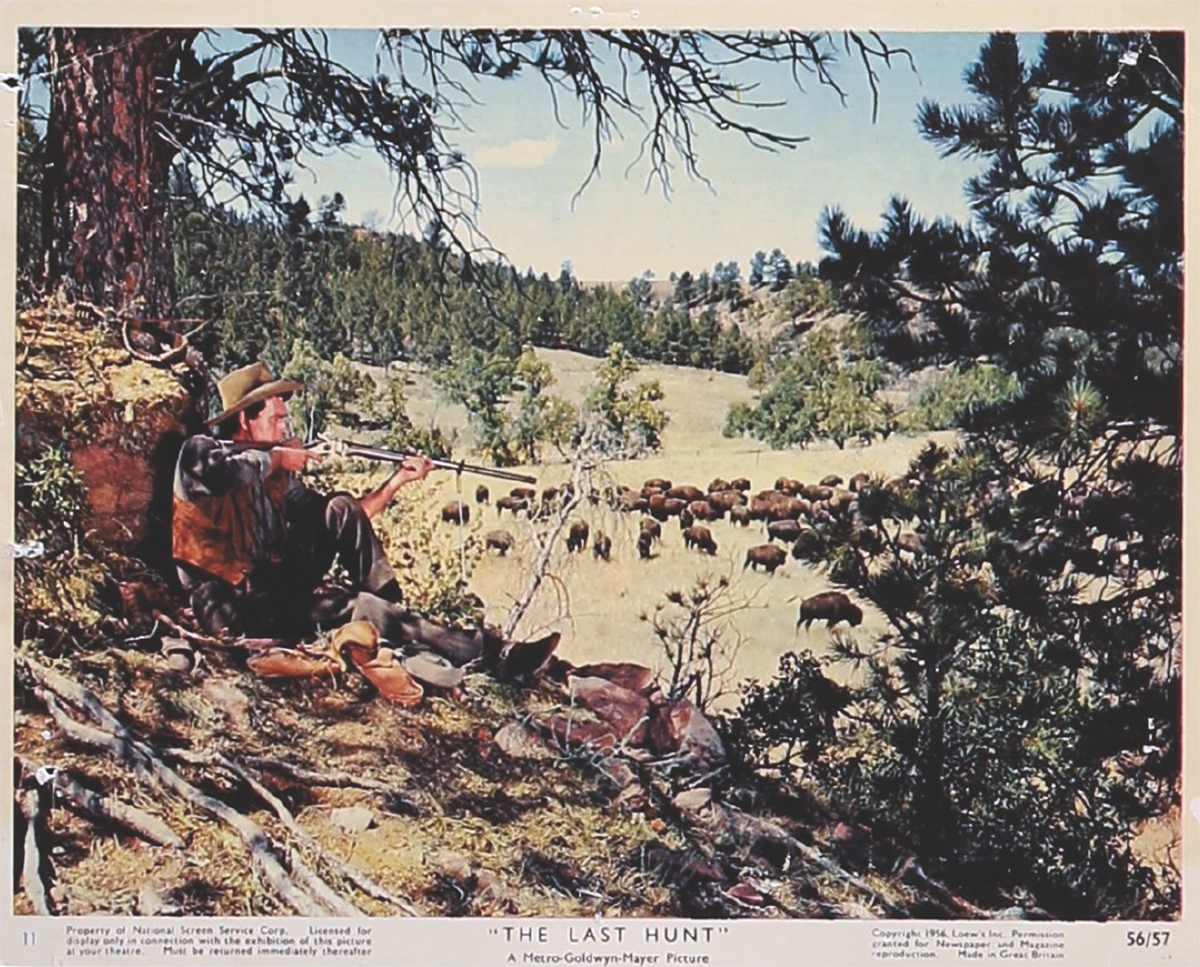 8. The Searchers (1956): Captures the pioneers' pride of being "Texicans" in a vast, barren and hostile land. Favorite scene: John Wayne's "Ethan Edwards" shoots the eyes of the dead Comanche found along the trail, and explains, according to Indian belief, without eyes, he'll wander in the hereafter in darkness, while old Mose Harper repeats Ethan's words in sign language.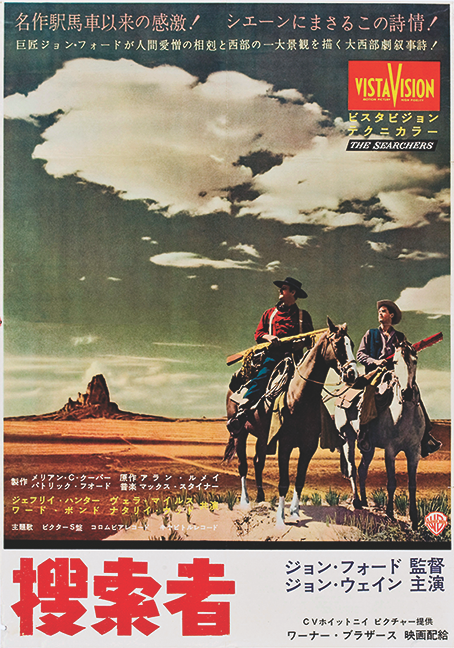 9. Paint Your Wagon (1969): Despite being a musical, the costuming,  miner's lodgings and overall depiction of the '49ers at work and play, provides many golden moments.
10. Monte Walsh (1970): Paints a colorful portrait of cowboy life during the waning years of the West's cattle industry. Cowboy logic is shown when Mitchell Ryan's "Shorty" asks Lee Marvin's "Monte," "Can you do this?" then gallops his horse to a smooth slide stop in front of the saloon and leaps off. Walsh responds by sauntering up at a walk and slowly dismounts, humorously illustrating one cowboy's pride in horsemanship, and another's wry humor.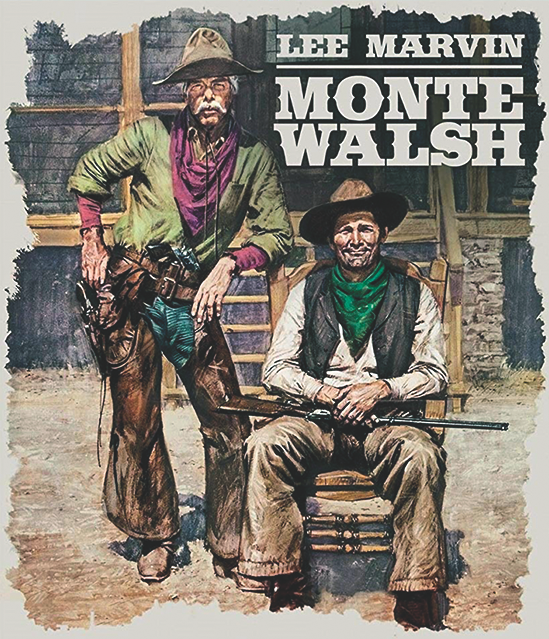 Other contenders include 1923's The Covered Wagon, Arizona (1940), 1946's Red River, The Wonderful Country (1959), and the 1968 shoot-'em-up The Stalking Moon. Of course, everyone has their own favorites, but after careful consideration, those listed here are my selections. Which Westerns would make your "Top Ten" list?
Phil Spangenberger has written for Guns & Ammo, appears on the History Channel and other documentary networks, produces Wild West shows, is a Hollywood gun coach and character actor, and is True West's Firearms Editor.