Where History Happens
Vigilant stewards keep the Old West alive in these Top Ten Towns.
Since the Manifest Destiny doctrine was expressed in the mid-19th century, Americans have searched the West for places that feed their souls and frame their world. It's ongoing. 
As a chronicle of the West for 69 years, True West recognizes these Top Ten True Western Towns for succeeding in keeping the spirit of the Old West alive.
These towns from seven states have succeeded by sharing authentic stories of the trails, rails and cattle drives that put them on the map. They're also preserving their historic buildings, embracing Western artists, craftsmen and bootmakers, and keeping traditions alive—rodeos, frontier days and horse-drawn parades. 
We doff our cowboy hats to these towns and encourage readers to visit the vibrant places. And don't miss the other 40 towns listed here where history is happening and cowboy culture thrives.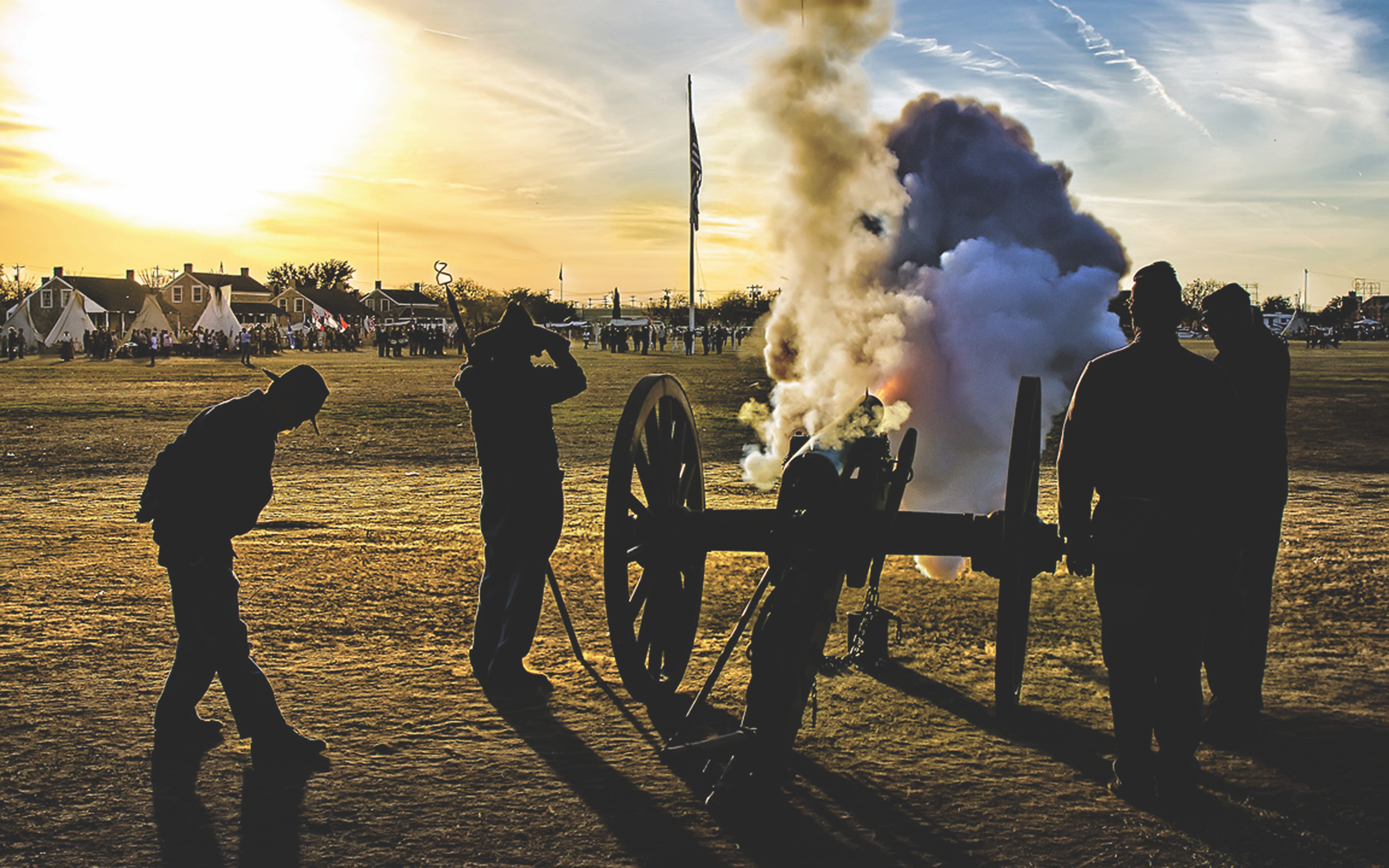 1. San Angelo, Texas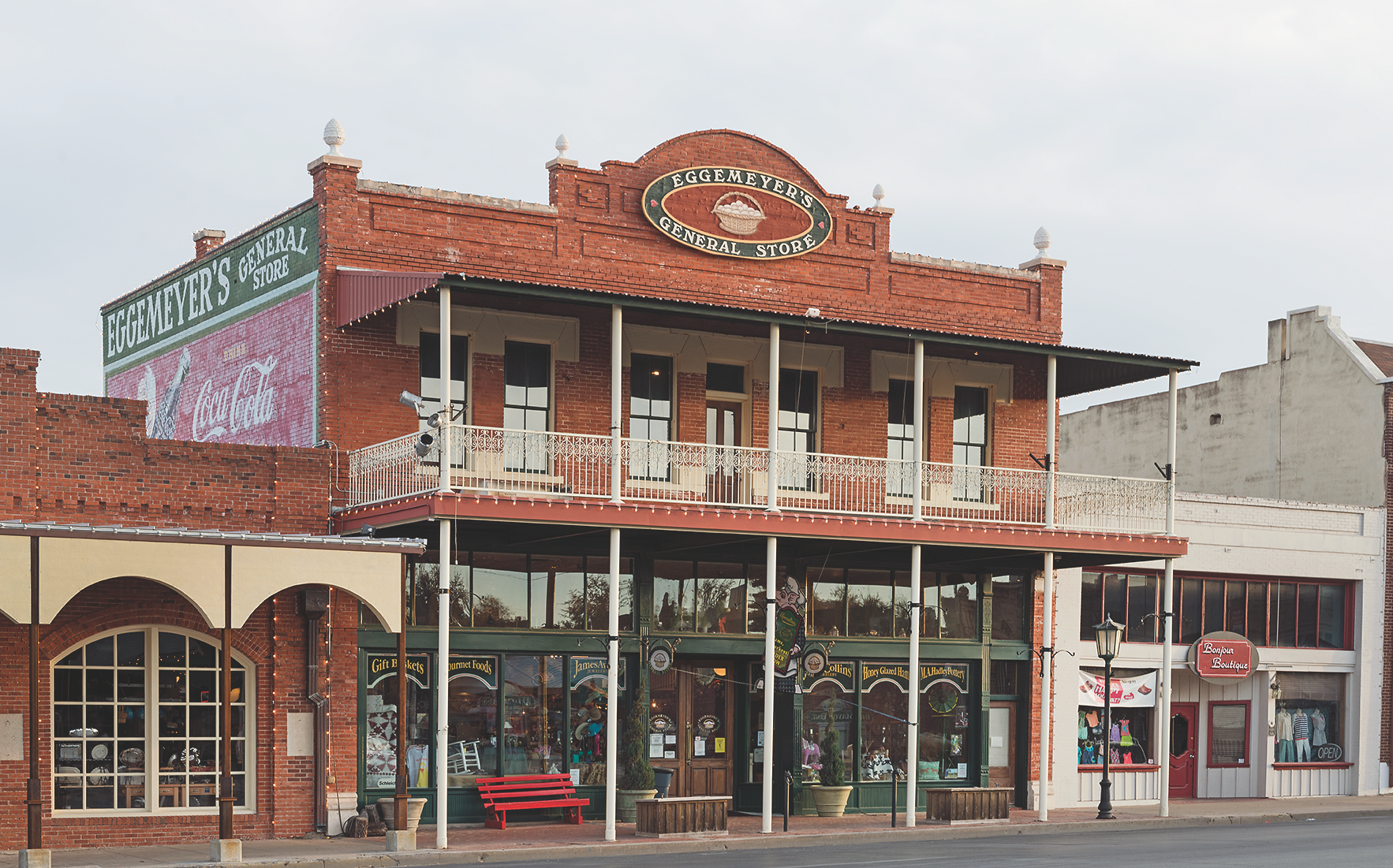 M.L. Leddy's of San Angelo has been making Western boots for a century. The family business has amassed stacks of bank ledger books with foot measurements for hundreds of thousands of customers who've bought Leddy's handmade boots.
The boot and Western wear company, celebrating its centennial this year, is among San Angelo businesses and craftsmen who make saddles, boots, hats and spurs reflecting the town's Western heritage.
"We have a lot of other folks…who are the old-school makers of saddles to spurs and all those things," said Diann Bayes, San Angelo Convention and Visitors Bureau vice president. "Those are lost arts, but we continue to have that in our city."
San Angelo has deep roots with the founding of Fort Concho in 1867, and it has honored its history, preserving 23 of the garrison's buildings and keeping its Western traditions alive.
San Angelo will celebrate its 90th annual Stock Show and Rodeo this year with livestock events in February and the rodeo in April.
The Cowboy Gathering—Country & Western Swing Music Festival, in its 10th year, features more than a dozen bands in early September. 
San Angelo's mayor owns Miss Hattie's Restaurant and Cathouse Lounge on historic Concho Street in a restored 1880s building. There's also Miss Hattie's Bordello Museum, named for a legendary madam who plied her trade here.
Overnight visitors might enjoy the Old Central Firehouse Bed & Brew. The 1929 firehouse features a pizzeria and taproom downstairs, plus a handful of second-floor rooms.
Other attractions: the Railway Museum in a restored 1909 depot, Museum of Fine Arts and the River Walk along the Concho River.  
Visitors who count sheep might notice San Angelo has about 100 painted, ceramic sheep scattered around the city. The sculptures represent bygone days when San Angelo was the Mohair and Wool Capital of the World. 
DiscoverSanAngelo.com
2. Prescott, Arizona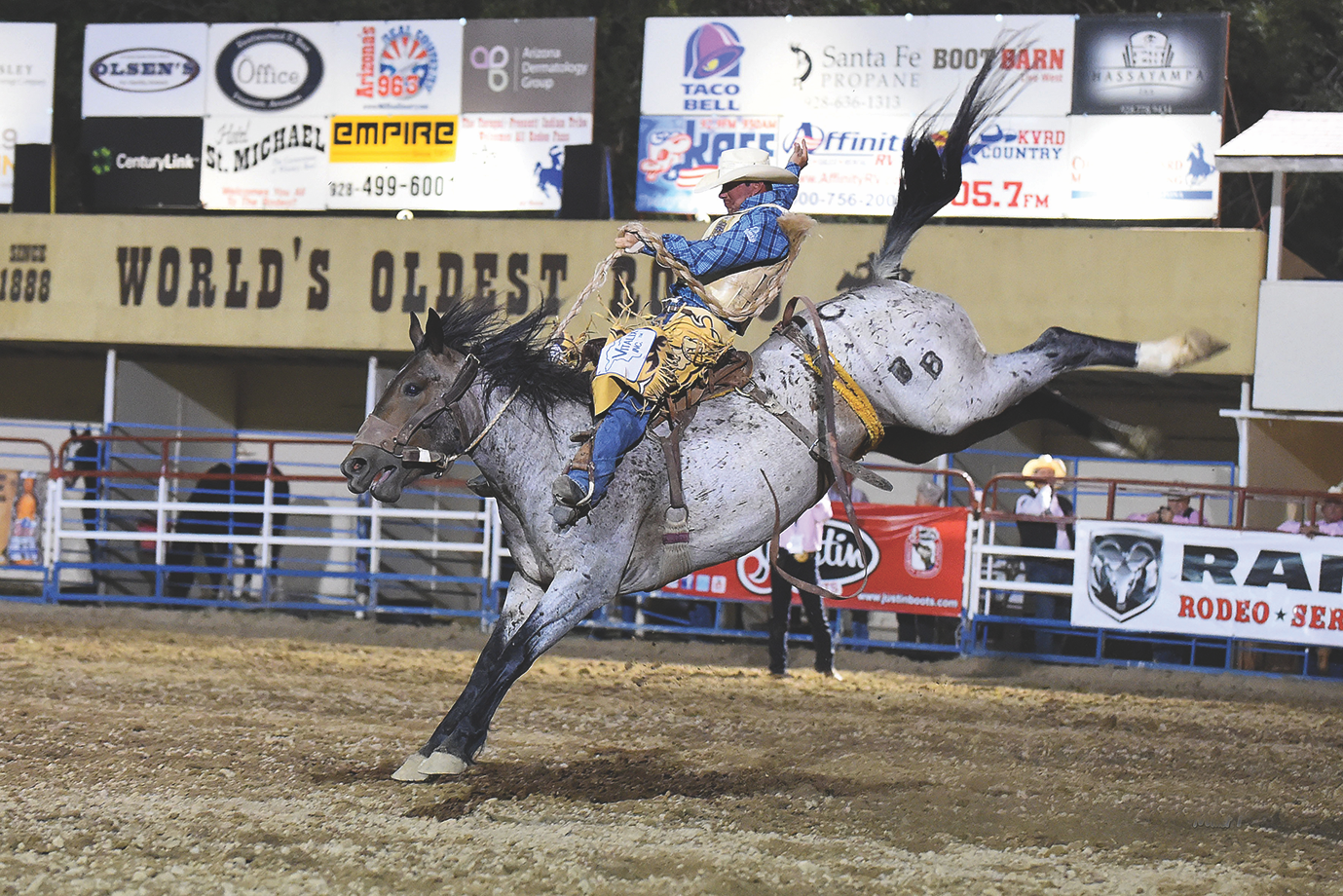 Prescott ranks high as a True Western Town for its historic rodeo, a deep embrace of its frontier history and the silver screen and real cowboys who have made their homes here.
Tom Mix, "King of the Cowboys" shot more than 100 Westerns at Granite Dells and other area locations during the silent movie era. Early Hollywood royalty, Mix lived for several years at his Bar Circle A Ranch, now a part of Prescott known as Yavapai Hills. 
"Oklahoma claims [Tom Mix], but this was his workplace," said Prescott historian Drew Desmond. "He spent many years here, many summers here and won All-Around Cowboy in 1913" at the World's Oldest Rodeo in Prescott.
The rodeo, held since 1888, and Frontier Days in July are Prescott's signature events.
Famous Prescott cowboy J.C. Trujillo is a local kid who got his start at the Prescott rodeo at age six and went on to win dozens of belt buckles and a World Championship in bareback riding in 1981. Trujillo, now 73, is in the Pro Rodeo Hall of Fame. 
Another silver screen cowboy who helped put Prescott on the True Western Town map was Steve McQueen, who starred in Junior Bonner, a 1972 Sam Peckinpah movie filmed in town and at the rodeo. Prescott is gearing up to celebrate the 50th anniversary of Junior Bonner in conjunction with Frontier Days, according to Desmond, author of Murder & Mayhem in Prescott. 
History is nearly a civic religion in Prescott with a legacy going back to its Territorial Capital days.
"It's so much a part of the Prescott tapestry. The citizenry just gets so involved with it," Desmond said.
The town's most important havens of history include: Sharlot Hall Museum, Western Heritage Center and the Museum of Indigenous People.
Prescott has long been known for Whiskey Row—a stretch of saloons on Montezuma Street that includes Matt's, Jersey Lilly, Bird Cage and the Palace, one of Arizona's oldest bars, open since 1877. 
Visit-Prescott.com
3. Casper, Wyoming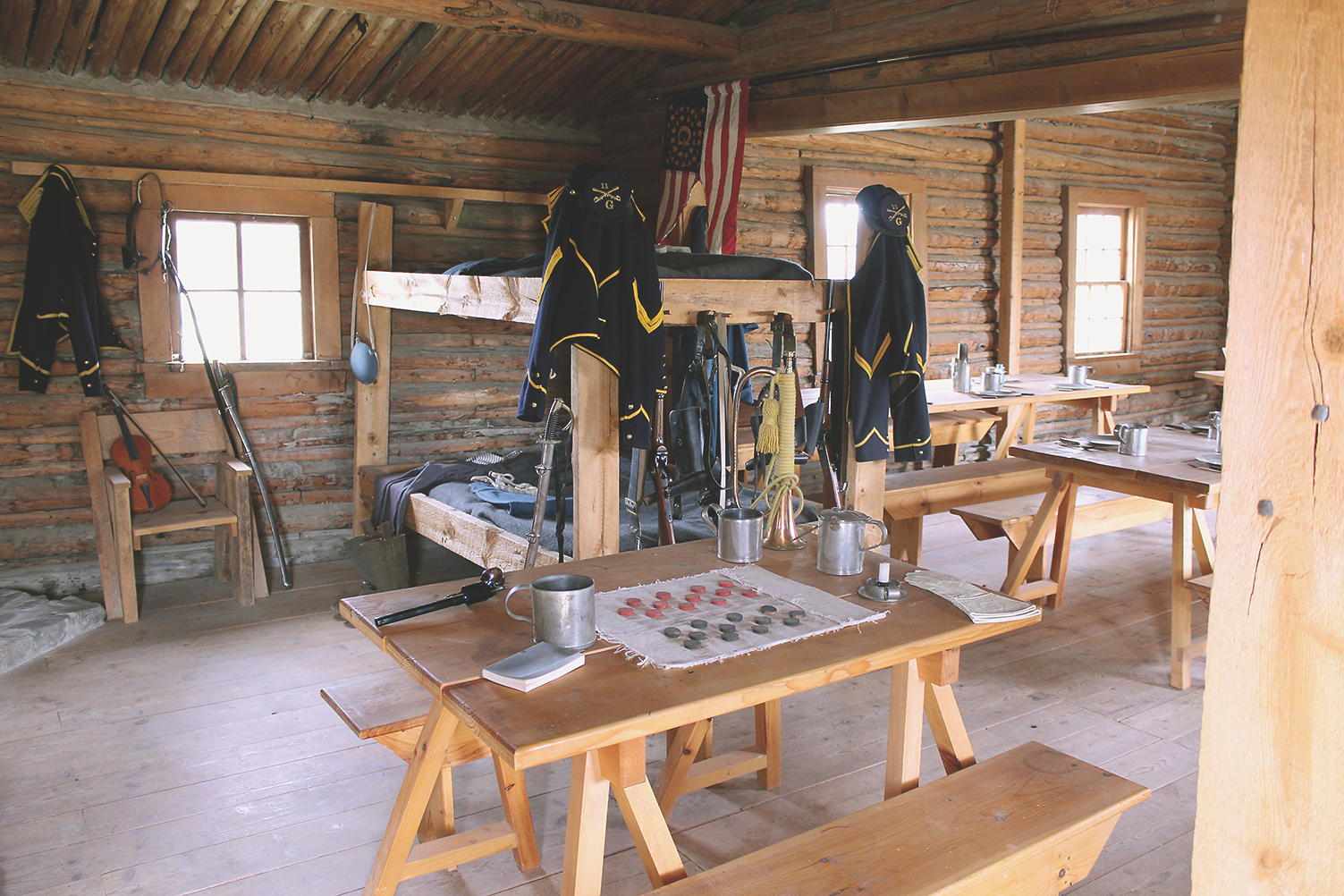 Before Casper was incorporated as a town in 1889, hundreds of thousands of emigrants passed through central Wyoming on the Oregon, California and Mormon trails.
Modern Casper pays homage to that history with the 20-year-old National Historic Trails Interpretive Center. Visitors can learn about those trails and the emigrants who traveled 2,000 miles by wagon to reach their destinations in the mid-19th century. 
Historic Trails West, run by private outfitter Morris Carter, takes visitors on those trails in re-created covered wagons on trips ranging in length from two hours to five days. The longer trek reaches scenic South Pass where the trails split. It's quite an experience for modern travelers, Carter said. 
"They can see these great, big, wide open vistas and travel back in time in their mind. And they visualize an entire long line of wagons and people walking beside them." 
The museum at re-created Fort Caspar focuses on the area's military history. The fort, which includes a replica Mormon ferry boat, was named for Lt. Caspar Collins, who was killed by Indians in 1865. He is the town's namesake, but the spelling of his name was mistakenly altered. 
Today, Casper is known for the College National Finals Rodeo, which attracts big crowds in June. 
Casper is also home to Lou Taubert Ranch Outfitters, a 55,000-square-foot store in an historic downtown building with a three-story neon sign. It opened in 1917 in Fort Laramie and moved to Casper 30 years later.
VisitCasper.com
4. Tombstone, Arizona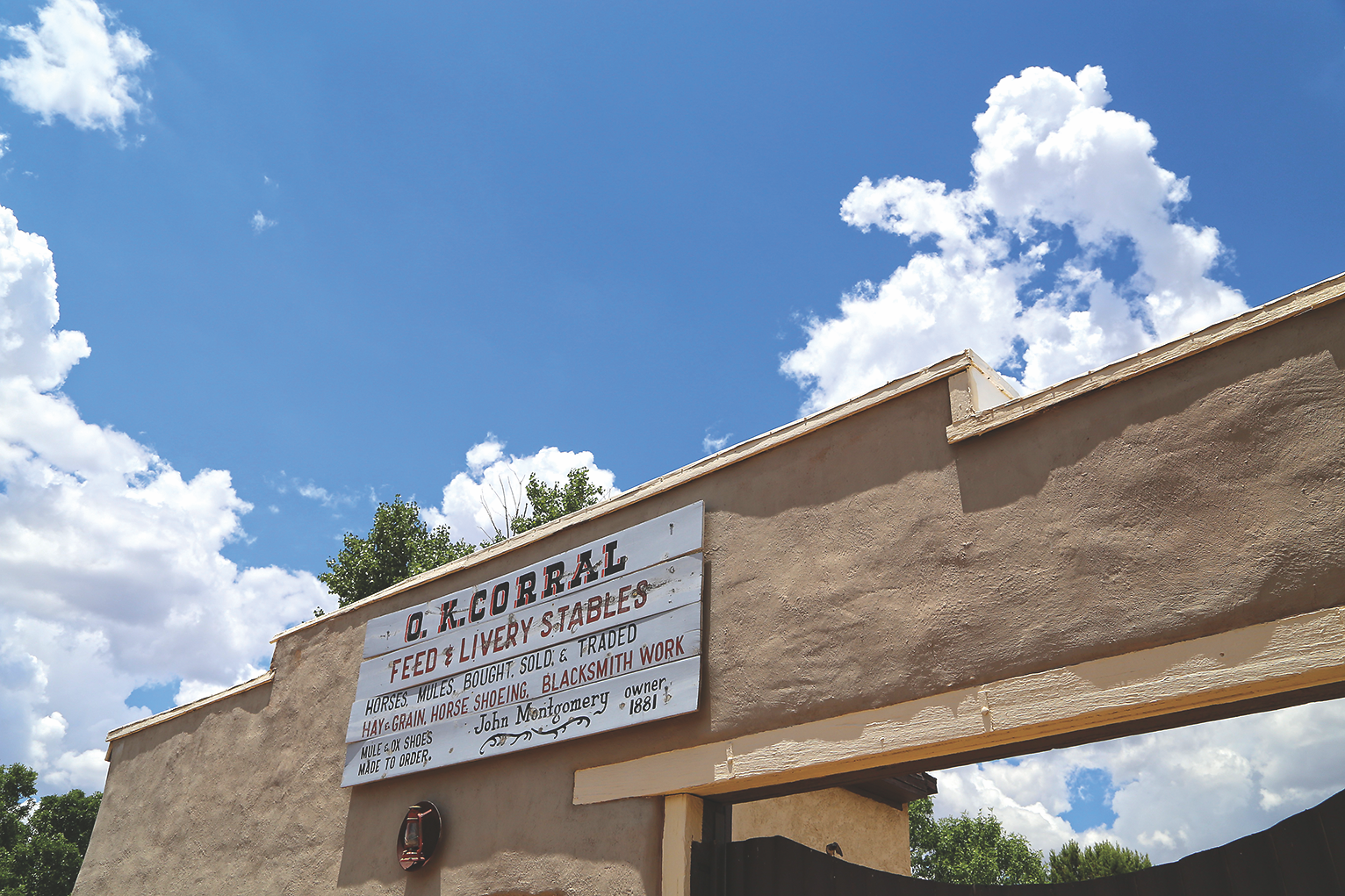 Tombstone's devotion to preserving its history and a succession of Hollywood movies keep attracting visitors to dusty Allen Street. 
It's been just over 140 years since the shootout at the O.K. Corral, and people from all over the globe show up here to walk in the footsteps of the lawmen and outlaws who clashed in deadly gunfights.
"Cochise County was the last part of the United States to have law and order, and that's reflected in our town's history with the gunfight, which still leads to most of our tourism," said Jonathon Donahue, Tombstone marketing director.
"We're a real town… If you come here, you don't have to pay admission. You're in an Old West town. We have no fast food. We have no stoplights."
Tombstone does have its historic 1880s saloons on Allen Street—the Crystal Palace and the Oriental, where Wyatt Earp had a piece of the gambling action. 
Other popular watering holes are Big Nose Kate's and Tombstone Brewing Co., which serves Helles Dorado Lager.
It's a fitting beer for Helldorado Days, one of Tombstone's major events, set for October 21-22 this year. Another top event is Wyatt Earp Days on May 28-29. 
Day trips are popular for Arizona visitors, but Tombstone encourages overnights stays in its hotels and B&Bs. 
"If visitors come here for more than a day and walk around at six in the evening on the boardwalk, with the sun going down, it's like going back in time to the 1880s," Donahue said. 
DiscoverTombstone.com
5. Durango, Colorado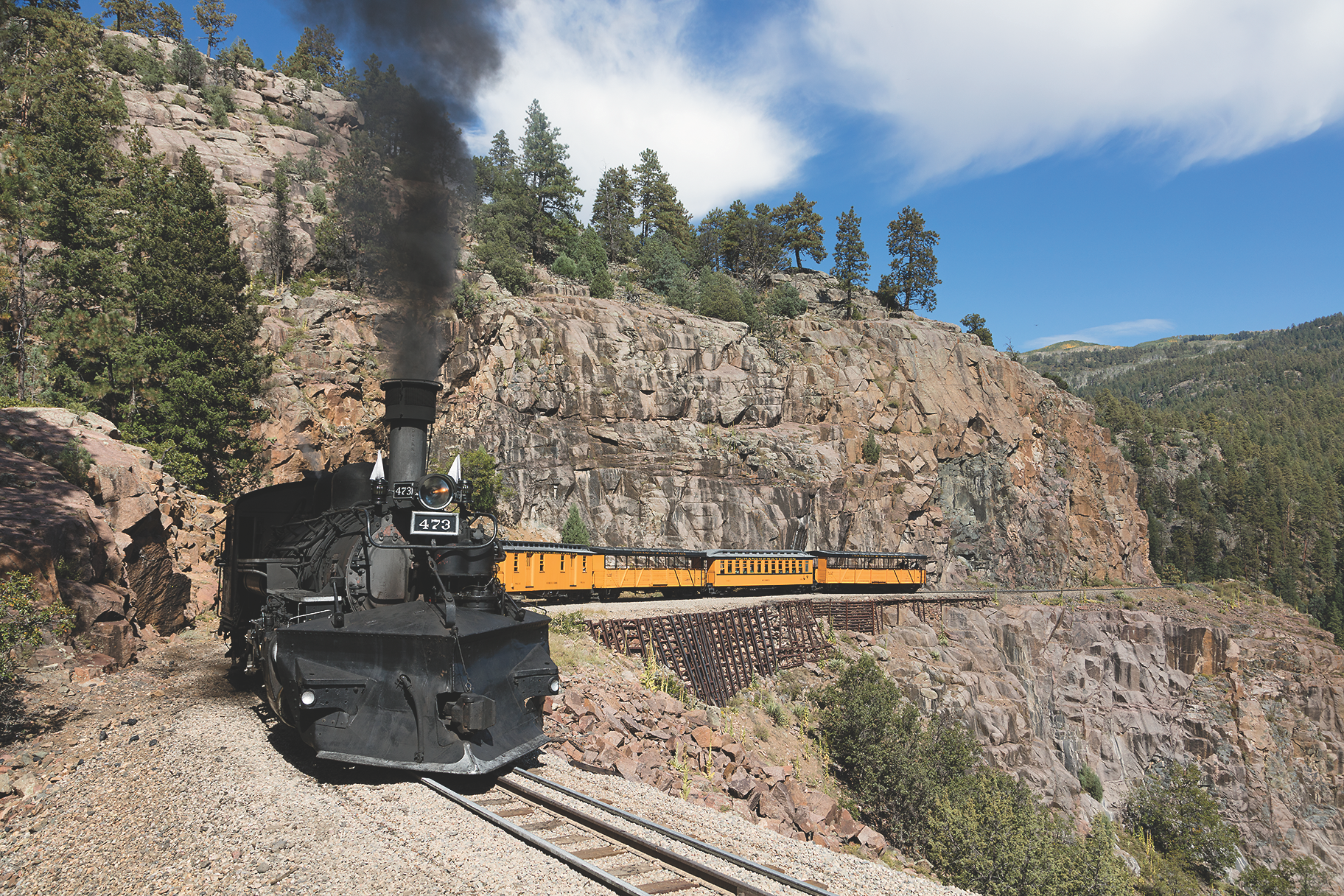 In July 1882, the tracks of the Denver & Rio Grande Railroad were completed from Durango to Silverton in southwestern Colorado's San Juan Mountains. Today, 140 years later, that rail line still carries passengers on the Durango & Silverton Narrow Gauge Railroad. 
The steam-powered train, which appeared in the 1969 Western classic Butch Cassidy and the Sundance Kid, is Durango's most sublime Western experience. The sound of the steam locomotive's whistle is a charming throwback to the town's 19th-century beginnings. 
The historic ambience is kept alive in Durango's historic district by three vintage hostelries: the 130-year-old Rochester Hotel, the1898 General Palmer Hotel, built by Civil War Gen. William Jackson Palmer of the Union Army, and the 135-year-old Strater Hotel with its Diamond Belle Saloon and guest room number 222 where Louis L'Amour wrote Westerns.
Durango is also known as a base camp for outdoor adventures, skiing and snowboarding, whitewater paddling and mountain biking, according to Rachel Welsh, communications manager at Visit Durango. 
"It's the very quintessential mountain town but without the ego," she said. "It has the history. It has great food. You have the river. You have the mountains. You can never get bored here."
Annual events include a winter festival known as Snowdown in late January, the Bluegrass Meltdown in April and a Cowboy Poetry Gathering in late September. 
Durango.org
6. Deadwood, South Dakota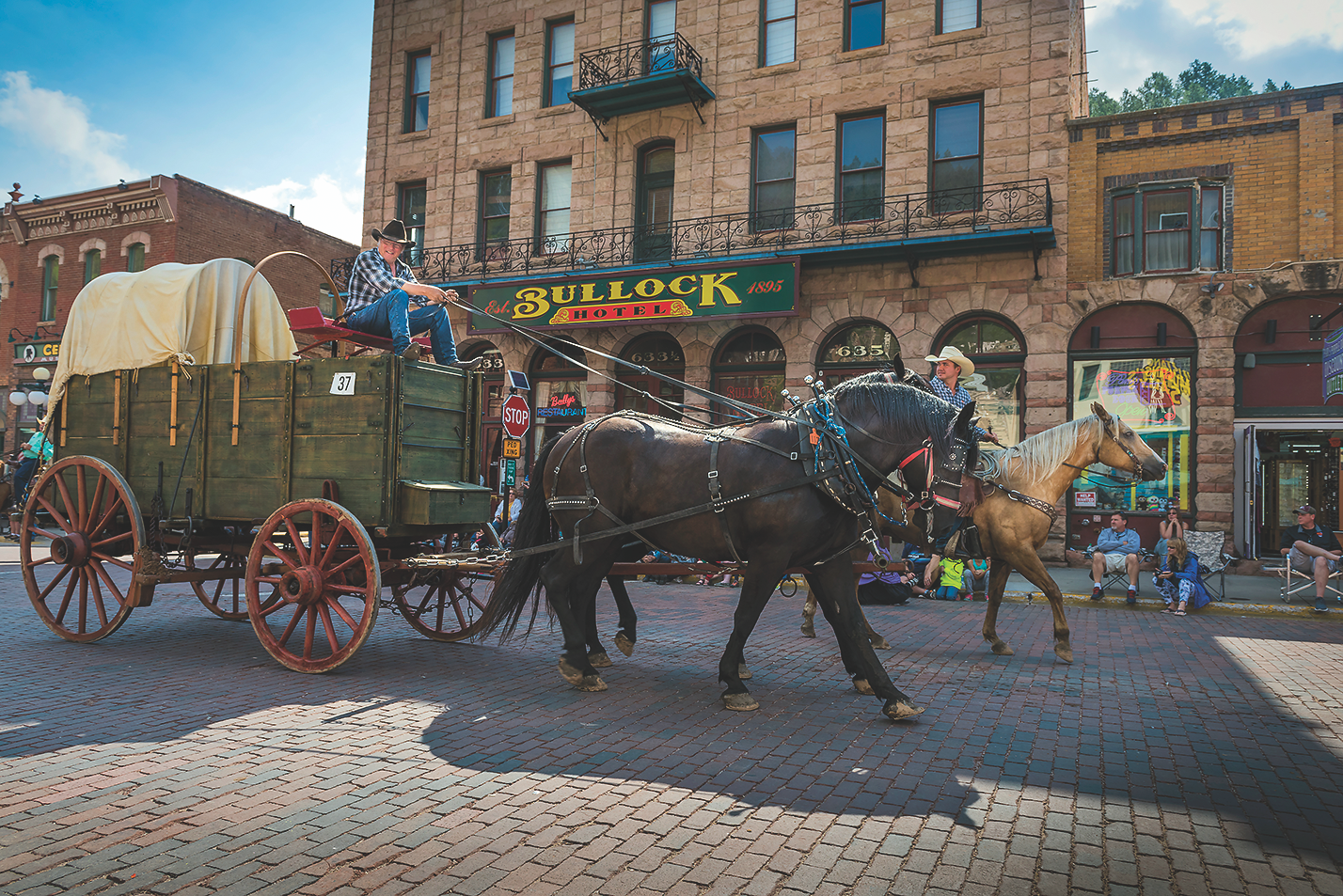 Gold strikes in the mid-1870s in the Black Hills led to the founding of Deadwood, and by the end of 1876 more than 3,000 prospectors and other fortune-seekers crowded into the fledgling town.
Modern Deadwood, a National Historic District, celebrates its boomtown roots with the Days of '76 celebration in late July. It includes a parade of horse-drawn carriages, Native American dance performances and what is touted as the "Best Rodeo. No Bull."
This year's celebration is extra special since it is the 100th anniversary of the Days of '76.
In July 1922, the Daily Deadwood Pioneer-Times reported on plans for the event:
"The finishing touches are being added to the Legion building where The Days of '76 will be staged each night of the Round-Up. Here you will find the scenes of those thrilling days enacted in a manner that will make you think the pages of time have turned back nearly a half century. There will be barrels and barrels of fun and other things on tap each night."
Deadwood also will celebrate Wild Bill Days June 16-18 with music and gold panning lessons. 
Legendary gunfighter Wild Bill Hickok was shot to death in a Deadwood saloon August 2, 1876 and is buried in the town cemetery next to Calamity Jane. 
Deadwood.com
7. Cheyenne, Wyoming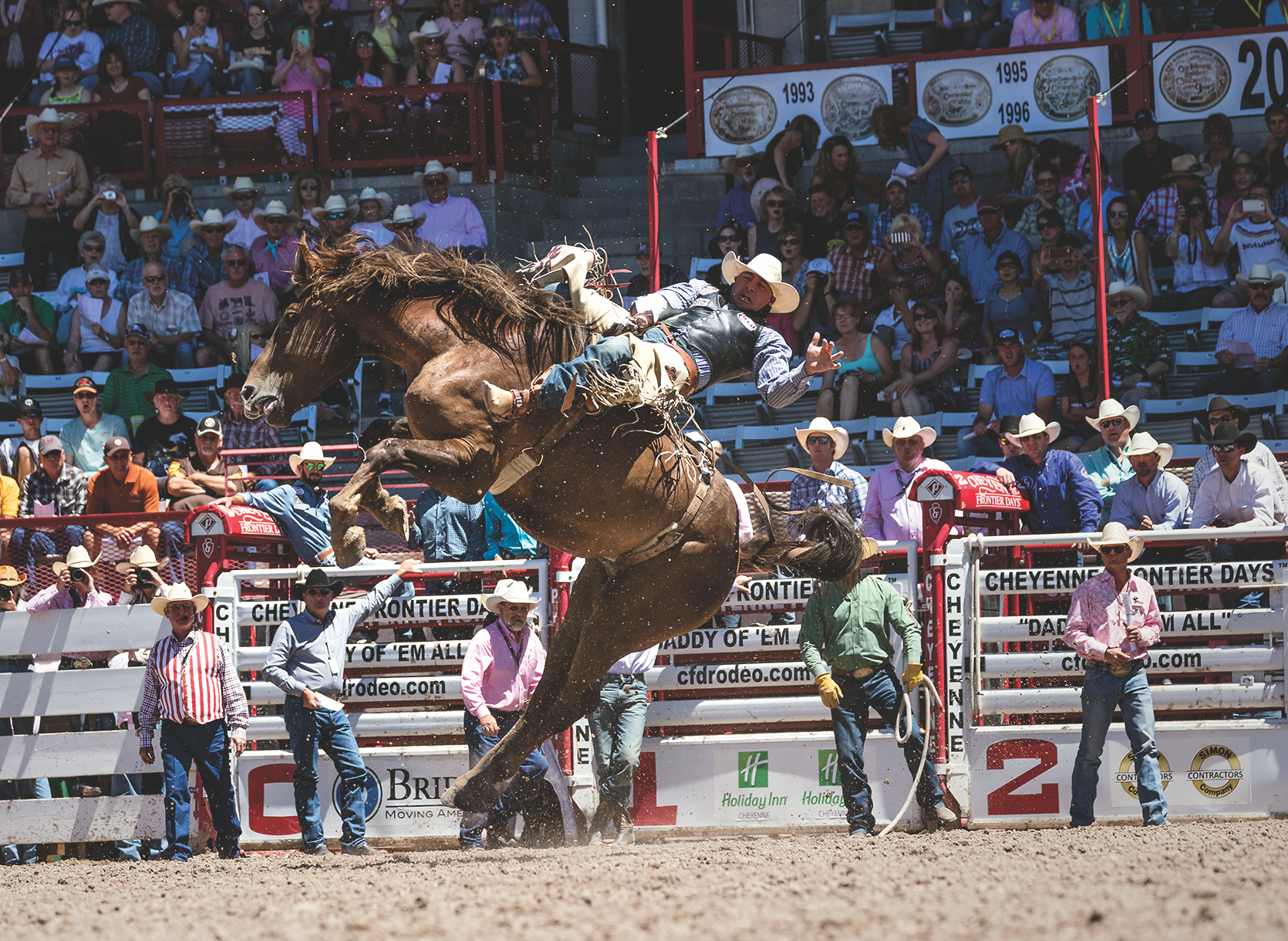 Visitors to Cheyenne should not be surprised if they find themselves looking at locomotives and soaking up railroad history in a spectacular 1886 depot.
"Cheyenne is first and foremost a railroad town," explained Jim Walter, Visit Cheyenne's vice president. "That's why we're here. It was the best place to get across the Rockies." 
The Union Pacific Railroad built the Cheyenne depot and it's described as the last of the grand railroad stations on the transcontinental route. The depot museum features a model train exhibit and details on massive steam and diesel-electric locomotives. 
Because of steep grades to the west, Cheyenne was home to the largest steam-powered locomotives. One of the so-called Big Boys is on display in nearby Holliday Park. 
Another big draw is Cheyenne Frontier Days, billed as the World's Largest Outdoor Rodeo and Western Celebration. Held since 1897, it attracts close to 250,000 spectators over 10 days, Walter said. 
Visitors also might enjoy the Nelson Museum of the West, with exhibits on lawmen, outlaws and the wealthy cattle barons who made Cheyenne the "Paris of the West."
A train at Terry Bison Ranch takes passengers for a tour of the ranch and for up-close but safe encounters with bison. 
"We take a lot of pride here in maintaining an authentic Western experience for people," Walter said.
Cheyenne.org
8. Dodge City, Kansas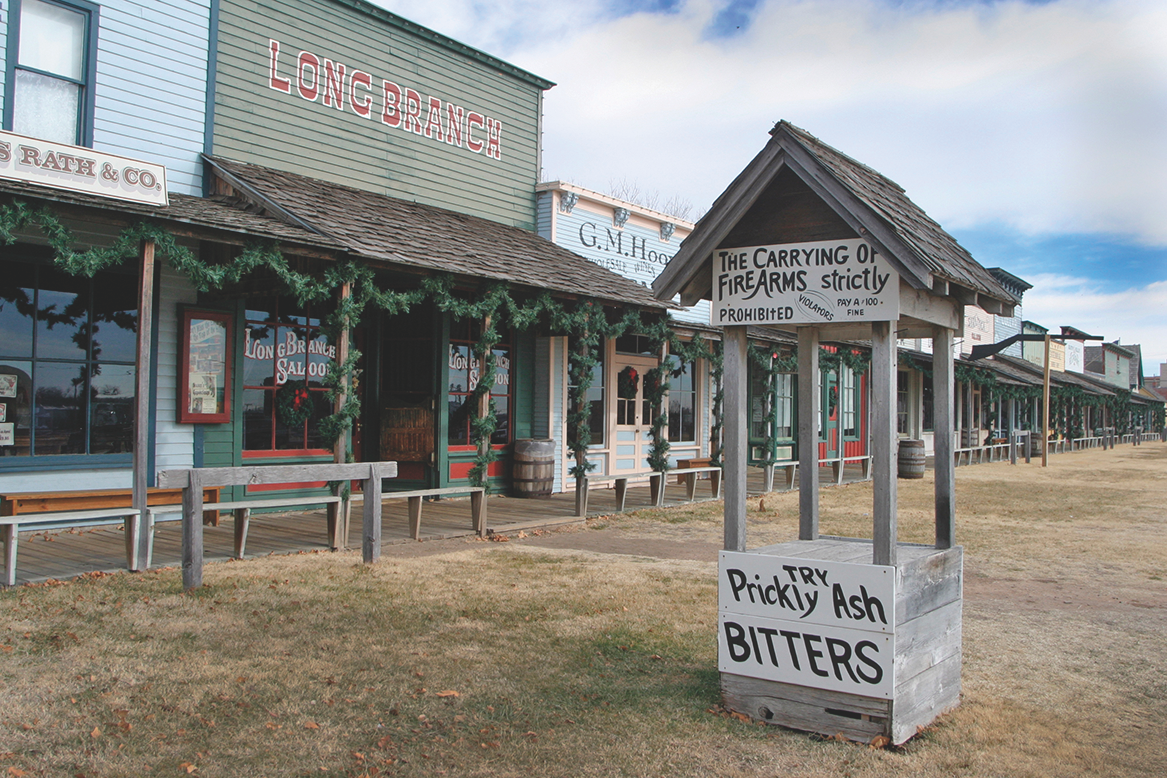 In its early days on the Kansas frontier Dodge City was known as the "Wickedest Little City in America." 
For good reason. 
"The reputation of the city has not been first-class for peace and quietness," reported the Leavenworth Daily Commercial in February 1873. "As is natural with all new Western towns, it has been made a headquarters for the all the roughs of the land, who congregated there for the purpose of carrying on their nefarious business of murder and rapine [plunder]. Seventeen of these [outlaws] repose quietly beneath the sod on the banks of the Arkansas [River]." 
Modern Dodge City has traded on that nefarious reputation to bring visitors to this Wild West town and to enjoy newer amenities that pay homage to its frontier legacy. The town will celebrate its 150th anniversary in 2022. That includes Dodge City Days, a 10-day celebration that features a parade, concerts, Western art shows, a longhorn cattle drive and a PRCA Rodeo. 
A new event—Founders Weekend—has been added to the calendar to honor George Hoover, who in 1872 set up the first business in what would become Dodge City. It was a saloon, initially operated out of a sod hut.
The Long Branch Saloon, which operated from 1874-85, was Dodge City's most famous watering hole. It served booze to Western legends Wyatt Earp, Doc Holliday and Bat Masterson.
The saloon gained fame as a focal point of Gunsmoke, a TV Western set in Dodge City.
 A re-creation of the Long Branch is one of many features at Dodge City's Boot Hill Museum. Other Dodge City attractions include the Santa Fe Depot, Mueller-Schmidt House and Boot Hill Distillery. 
VisitDodgeCity.org
9. Bandera, Texas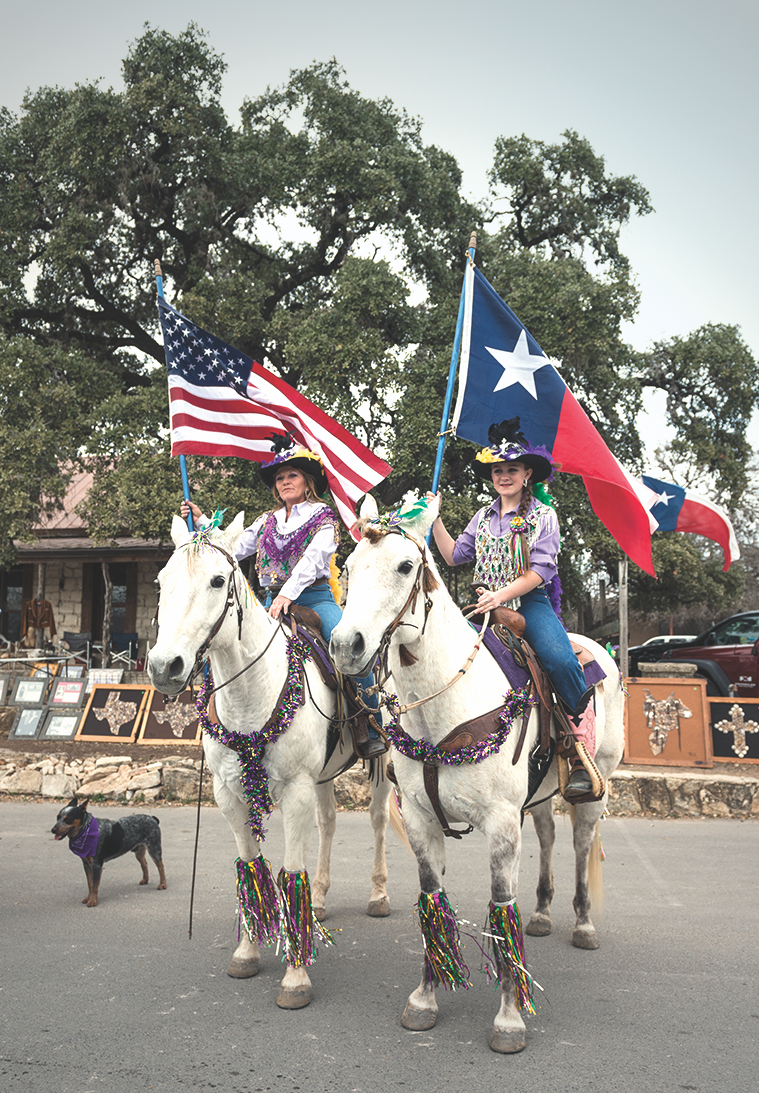 Skeptics of Bandera's bold claim of being "The Cowboy Capital of the World" should visit the town plaza.
That's where a Texas Historical Commission marker, signed by two congressmen and the governor, says it is so.
The Texas Hill Country town founded by entrepreneurs on the Medina River 170 years ago has the bona fides to back the claim, according to Patricia Moore, Bandera County tourism bureau executive director. 
Bandera earned its spurs as a staging area for cowboys and cattle drives on the Western Trail with more than seven million longhorns passing through between 1874-94. 
Nearly four decades later, Bandera became a hub for dude ranches.
Rodeos have gained in popularity during the past century with at least 18 events planned at Bandera's Mansfield Park this year.
"We're authentic," Moore said. "We're not a movie town. We are a town that loves everything about living in the West."
The Dixie Dude Ranch, the area's oldest, is celebrating its 85th anniversary. 
A focal point for Bandera is the O.S.T. Restaurant, shorthand for the Old Spanish Trail. It celebrated its centennial in 2021. 
Bandera is known for its music scene. The now-closed Cabaret Dance Hall was country swinging for close to 80 years, with acts ranging from Bob Wills to Robert Earl Keen and Steve Earle.
Arkey Blue's Silver Dollar is a lively Texas honky-tonk and the 11th Street Cowboy Bar is hosting its Cowboy Mardi Gras on February 17-19. 
Bandera's Frontier Times Museum has a collection of pioneer relics and a Texas Heroes Hall of Fame that includes writer and folklorist J. Frank Dobie, singer-humorist Kinky Friedman and Gary P. Nunn, known for his song "London Homesick Blues."
BanderaCowboyCapital.com
10. Virginia City/Nevada City, Montana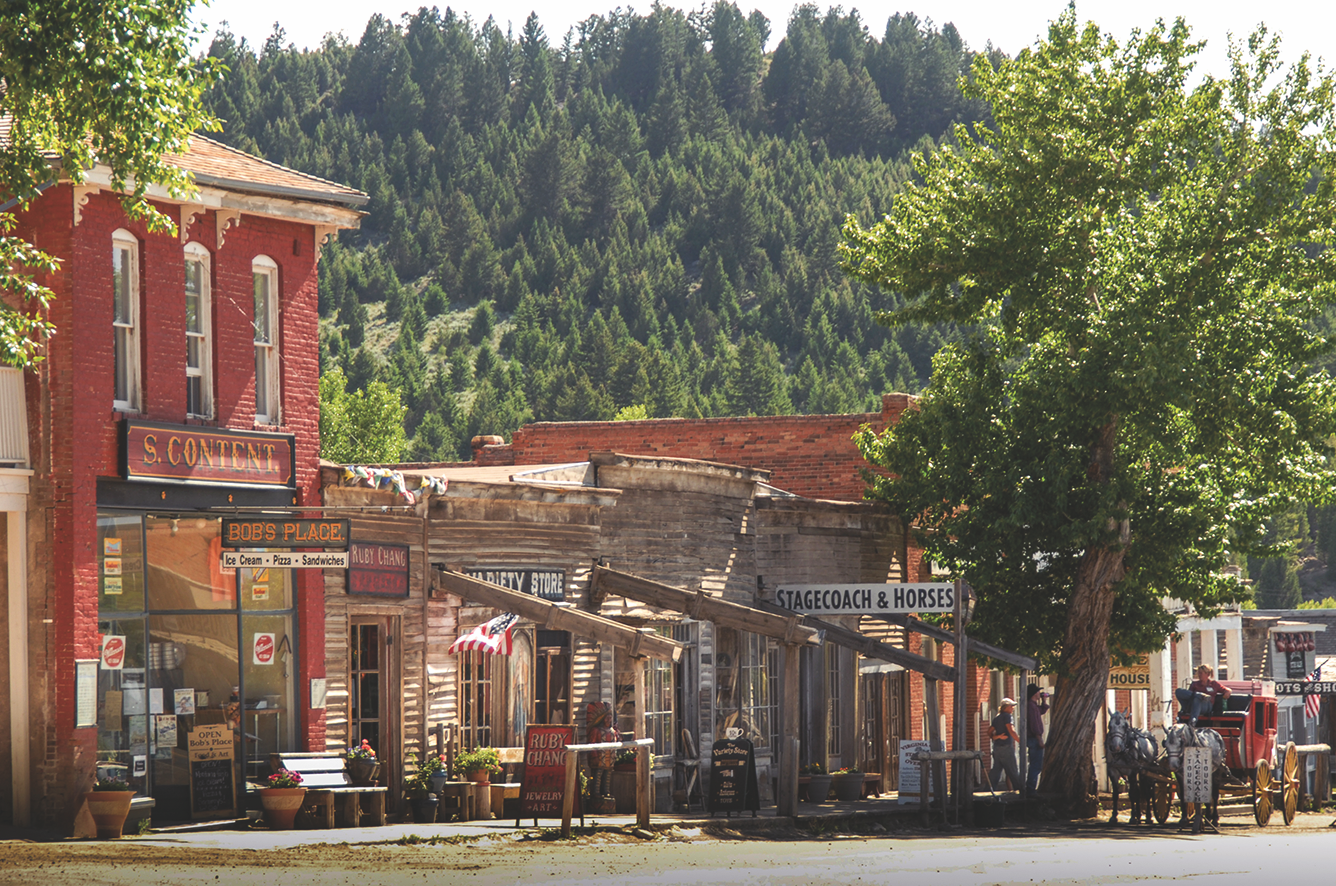 Yellowstone National Park is only 90 minutes from Virginia City and Nevada City, Montana, but it's a time-travel journey back to the 1860s when a placer gold strike spawned these frontier towns.
Visitors discover adjacent mining camps with hundreds of buildings and homes that have maintained their historic character, thanks to local and state preservation efforts. Those who take the back roads to get here are rewarded, said David Bacon, Virginia City councilman and volunteer fireman.
"I think once they get here they realize how important the history is." he said. "This is literally the birthplace of Montana. The first legislature ever in Montana met in a building down on Main Street, which is still there."
Virginia City, the first state capital from 1865-75, has the oldest operating retail store, Rank's Mercantile, that's still running after 158 years. It has Montana's oldest saloon, the Bale of Hay, established in 1867. 
"When people start wandering around they realize this is the real stuff."
In May 1863, prospectors discovered placer gold in Alder Creek in southwestern Montana. Virginia City, Nevada City and other mining camps were quickly established along a 14-mile stretch of the creek.
The population boomed to more than 8,000 and attracted some unsavory characters. But vigilantes rounded up five highway men in January 1864 and hanged them at a building that's still standing. The bandits are buried in Virginia City's Boot Hill Cemetery. 
VirginiaCityMT.com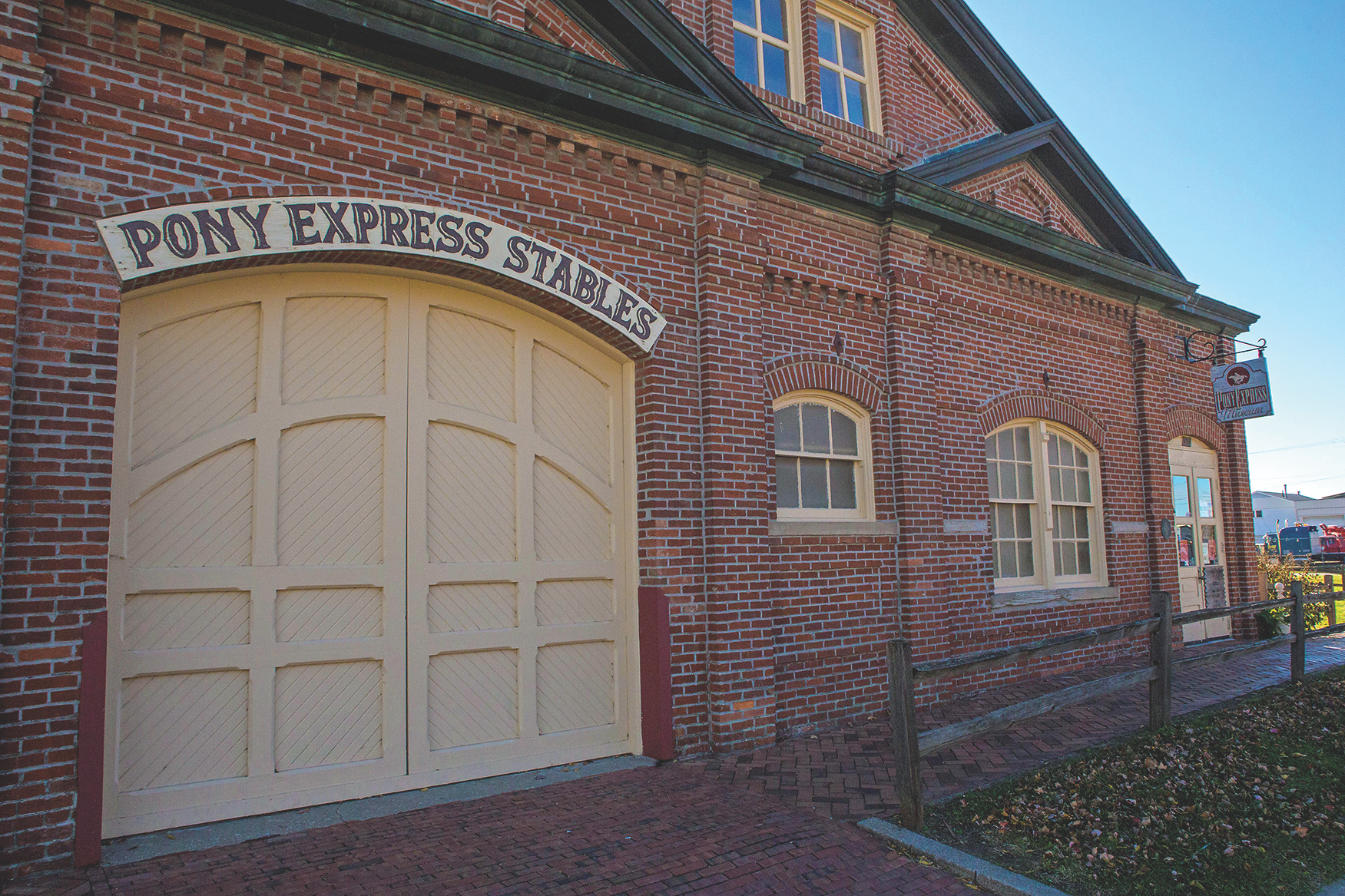 Towns Where History is Happening Now
Bartlesville, Oklahoma
Oil turned Bartlesville into a boomtown. Woolaroc, an oil baron's 1925 lodge, is now a Western museum and wildlife preserve.
Boise, Idaho
Pioneer Village includes the Lewis and Clark Discovery Trail and Pavilion. Keep your kids in line with a visit to the 150-year-old Idaho Penitentiary.
Chama, New Mexico
Get Rocky Mountain high riding the Cumbres and Toltec Scenic Railroad from Chama to Antonito, Colorado, over 10,015-foot Cumbres Pass. 
Ely, Nevada
Ely's Nevada Northern Railway Museum offers a steam-engine excursion and a Night Sky Star Train.
Fort Smith, Arkansas
Eighty-six men were hanged in Fort Smith from 1873-96. The National Historic Site has a reconstructed gallows.
Jerome, Arizona
Exhibits at Jerome State Historic Park, in a mining baron's 1916 mansion, explain the history of this "Billion Dollar Copper Camp." 
Lincoln, New Mexico
See the courthouse on the "Most Dangerous Street in America" where Billy the Kid fatally shot two guards in 1878 and escaped a hanging.
Muskogee, Oklahoma
Muskogee named a street for the late Merle Haggard for his hit song "Okie From Muskogee" that put the town on the map in 1969.
Scottsbluff/Gering, Nebraska
Scotts Bluff National Monument and Chimney Rock National Historic Site offer insights into the history of these towns and Oregon Trail landmarks.
St. Joseph, Missouri
Pony Express National Museum tells of the short-lived express mail service, including the story of Charlie Miller, the youngest rider at age 11.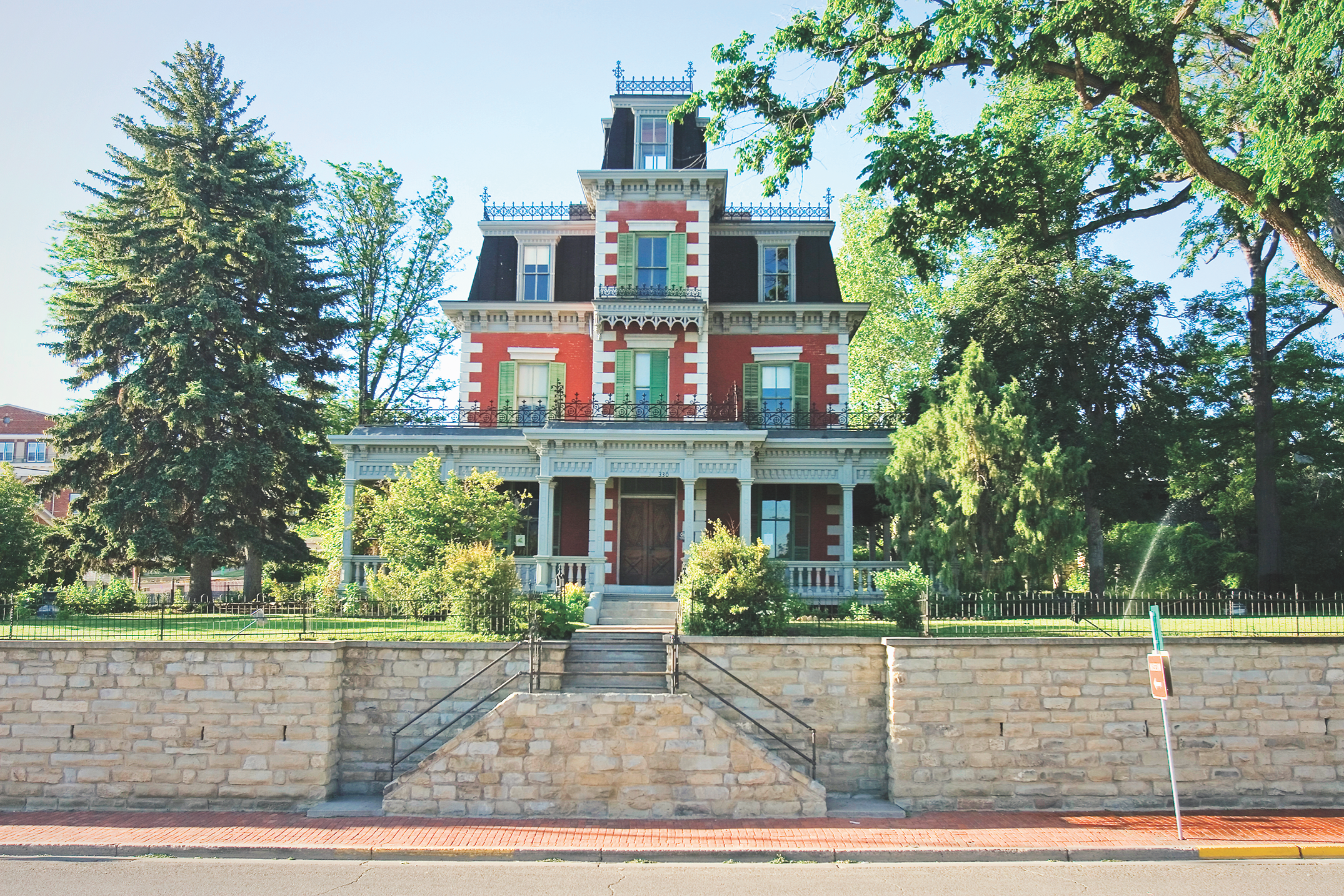 Towns Where History Lives
Belle Fourche, South Dakota
This town near the Wyoming border is home to the Center of the Nation monument, which is 20 miles from the actual center of the 50 states. 
Bisbee, Arizona
There are options in this mining town, but it's hard to go wrong at Cafe Roka, Letson Lofts, Old Bisbee Brewing Co. and St. Elmo in Brewery Gulch. 
Carbon County, Wyoming
(Saratoga/Encampment)
Fish the North Platte River, soak at the Saratoga Hot Springs Resort or the free Hobo Pool and bunk in the historic Wolf Hotel.
Cody, Wyoming
Kanye West is selling his ranch here, but there's still plenty of True West attractions in Cody, most notably the Buffalo Bill Center of the West.
Converse County, Wyoming
(Douglas/Glenrock)
There's railroad and ranching history here, and Glenrock's Paleon Museum has a triceratops discovered nearby in 1994. 
Dubois, Wyoming
The National Bighorn Sheep Center welcomes visitors to learn about its conservation work. Welty's General Store opened in 1889 in a log cabin.
Dubuque, Iowa
One of Iowa's oldest settlements is a riverboat port and home to the National Mississippi River Museum and Aquarium.
Fort Worth, Texas
The National Cowgirl Museum honors women of the West, including Annie Oakley, Georgia O'Keeffe and Sandra Day O'Connor, a Supreme Court Justice raised on an Arizona ranch.  
Gothenburg, Nebraska
Swedes and Germans built a tidy town here on the Platte River. Visit the Sod House Museum and two Pony Express stations. 
Great Falls, Montana
Great Falls is home to the C.M. Russell Museum, Lewis and Clark National Trail Interpretive Center and a 57-mile River's Edge Trail on the Missouri.
Heber Valley, Utah
Heber Valley Historic Railroad has scenic views of the Wasatch Mountains. Try the 24-mile Alpine Loop for a scenic drive through American Fork Canyon.
Leavenworth, Kansas
Kansas's oldest city, established in 1854, is home to the Frontier Army, Fred Harvey and C.W. Parker Carousel museums. 
Medora, North Dakota
View bison in Theodore Roosevelt National Park and see the Medora Musical, a tribute to the 26th president, patriotism and the West. 
Rapid City, South Dakota
This is a good base camp for visiting Mount Rushmore, 30 miles away. There's also an in-progress mountain carving at the Crazy Horse Memorial.
Sidney, Nebraska
Fort Sidney in western Nebraska was a supply depot that aided Black Hills gold prospectors starting in 1870.
The Dalles, Oregon
Exhibits at the Columbia Gorge Discovery Center explain the volcanic upheaval and floods that forged the gorge.
Tonopah, Nevada
The Historic Mining Park includes four major mining operations. Overnight lodging is available at the 1907 Mizpah Hotel and Old Brewery Hostel. 
Trinidad, Colorado
Trinidad History Museum with exhibits on the Santa Fe Trail is housed in the 1882 Victorian home of cattle baron Frank Bloom.
Wallace, Idaho
The Northern Pacific Depot Museum shares stories of the Coeur d'Alene Mining District. Find the town's Center of the Universe marker. 
Yakima, Washington
In addition to wineries and breweries, the town is home to the Yakima Valley Museum, with an historic home exhibit and pioneer cabin.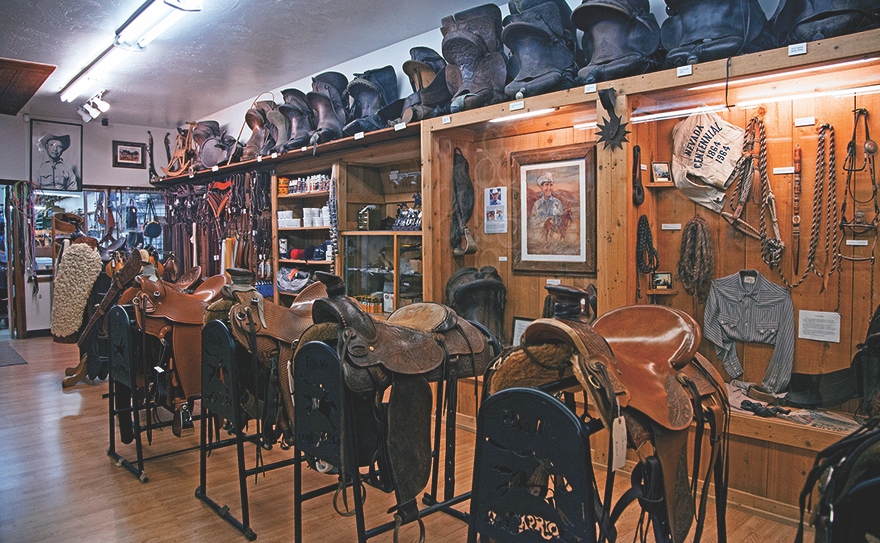 Towns to Experience Cowboy Culture
Abilene, Kansas
Catch up on Abilene's frontier era at the
Dickinson County Heritage Center. Don't miss Chisholm Trail Days every Labor Day Weekend.
Amarillo, Texas
Big Texan Steak Ranch and Cadillac Ranch get all the ink and spray paint but escape to Palo Duro Canyon for Western scenery, historic sites and horseback riding. 
Bishop, California
Learn about Owens Valley history at the Paiute Shoshone Cultural Center and Laws Railroad Museum.
Buffalo, Wyoming
Writer Craig Johnson sparked interest in Buffalo with his Sheriff Longmire book series set here. Buffalo hosts Longmire Days in September.
Elko, Nevada
A Western Folklife Center exhibit features the art of Jo Mora, who traveled the California Mission Trail on horseback.
Laramie, Wyoming
Laramie's Jubilee Days mark Wyoming Statehood Day and include a PRCA Rodeo. 
Miles City, Montana
Miles City was established after the Battle of Little Bighorn. Learn about the town's namesake at the Range Riders Museum.
Pendleton, Oregon
It's known for its rodeo in September and hosts an annual Cattle Barons Weekend in the spring.
Sheridan, Wyoming
Brinton Museum features the 19th-century photos of Timothy O'Sullivan and William Henry Jackson.
Wickenburg, Arizona
Travelers can find vestiges of the Old West in Wickenburg with dude ranches, team roping and a tour of the Vulture City ghost town.
–
Peter Corbett moved West to Flagstaff, Arizona, in 1974 and earned a degree at Northern Arizona University in English, with an American Studies minor. He's been exploring the West ever since.