Only months old, the First Americans Museum in Oklahoma City is dedicated to truth-telling.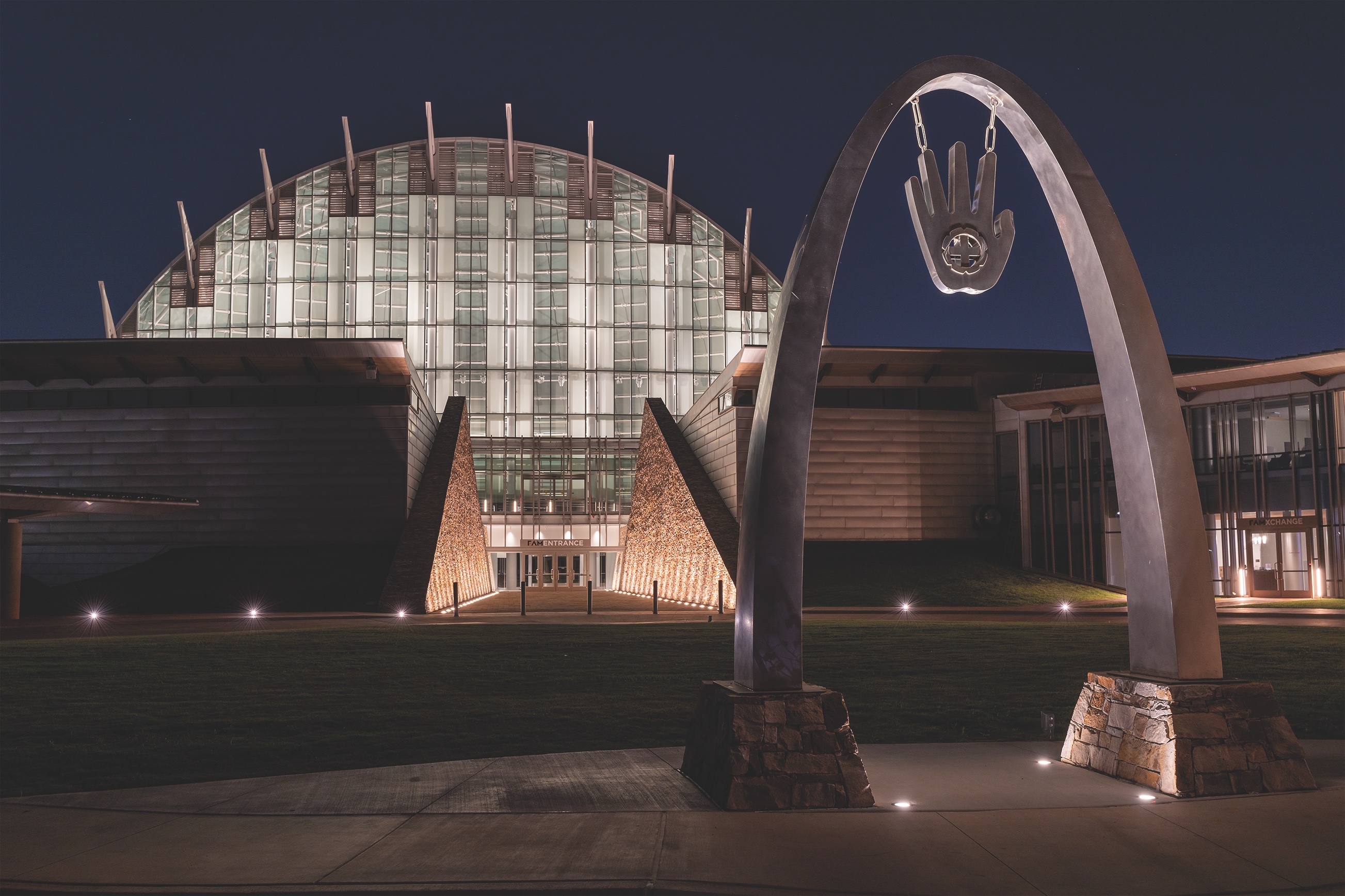 It was once called Indian Territory, a dumping ground as tribe after tribe was forced off their Eastern lands and settled in this Western spot. When it found a name, two Choctaw words were used, meaning Red People: Okla and Homma. 
In 1907 it became the 46th state, and in 2021, it proudly proclaimed its Native history with the opening of the First Americans Museum in Oklahoma City.
"One place, many nations," it declares, as it presents the collective history of the 39 distinct Native Nations in the state today. Outside of Alaska, Oklahoma has the highest relative population percentage of Indigenous people based on state population.
"Here is where you'll hear authentic voices," says Ginny Underwood, a Comanche who is marketing director at the museum. "You hear 'we and us' not 'they and them.'"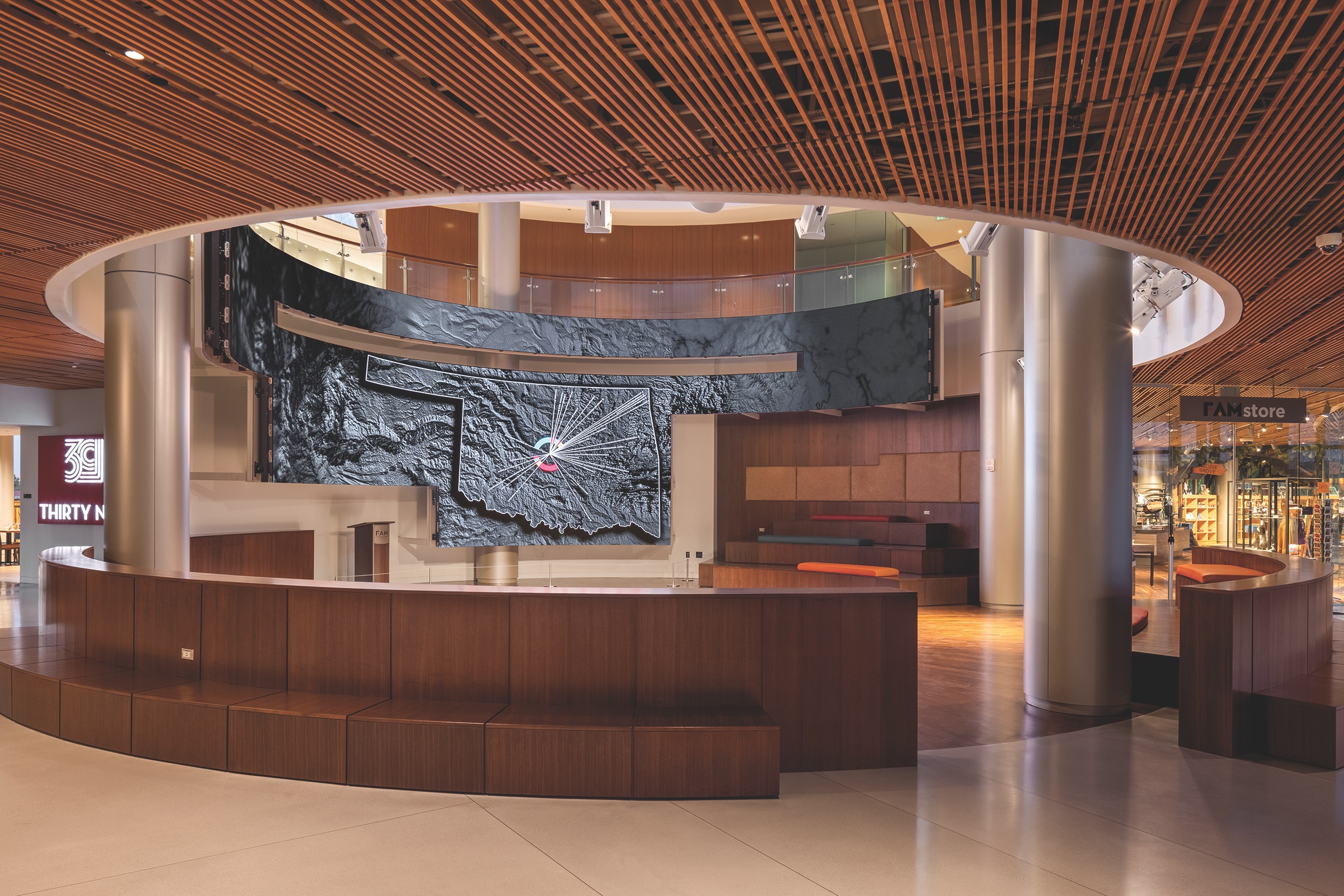 The museum is a 30-year-old dream, first promoted by State Sen. Kelly Haney, a former chief of the Seminole Nation in the late 1990s, who sponsored legislation to create a museum. Eventually a site was chosen—Oil Field No. 1, which once supplied 60 percent of the oil for the U.S., but had dried up and now was a dump. The wells had to be capped and the land brought back. That took years, but in 2005, there was a ground blessing to heal the space, and in 2006, construction began on the museum. COVID certainly didn't help, but in September of 2021, the First Americans Museum opened in a striking building that is a "giant cosmological clock"—at the spring and fall equinox, the sun enters from the front entrance gate. 
Underwood is proud that 80 percent of the museum's staff, and 100 percent of its curators, are Natives. "The love and care we're giving to objects here is really fantastic."
"We can't go into depth on all the 39 nations, but we can focus on our shared experiences," she adds. "Each nation has its distinct culture and language—it would be like telling the stories of all European nations in one museum."
Among the exhibits are 140 objects on loan from the Smithsonian, which let each Nation select three objects. One of the curators was able to link some of the objects back to their families of origin still living in Oklahoma.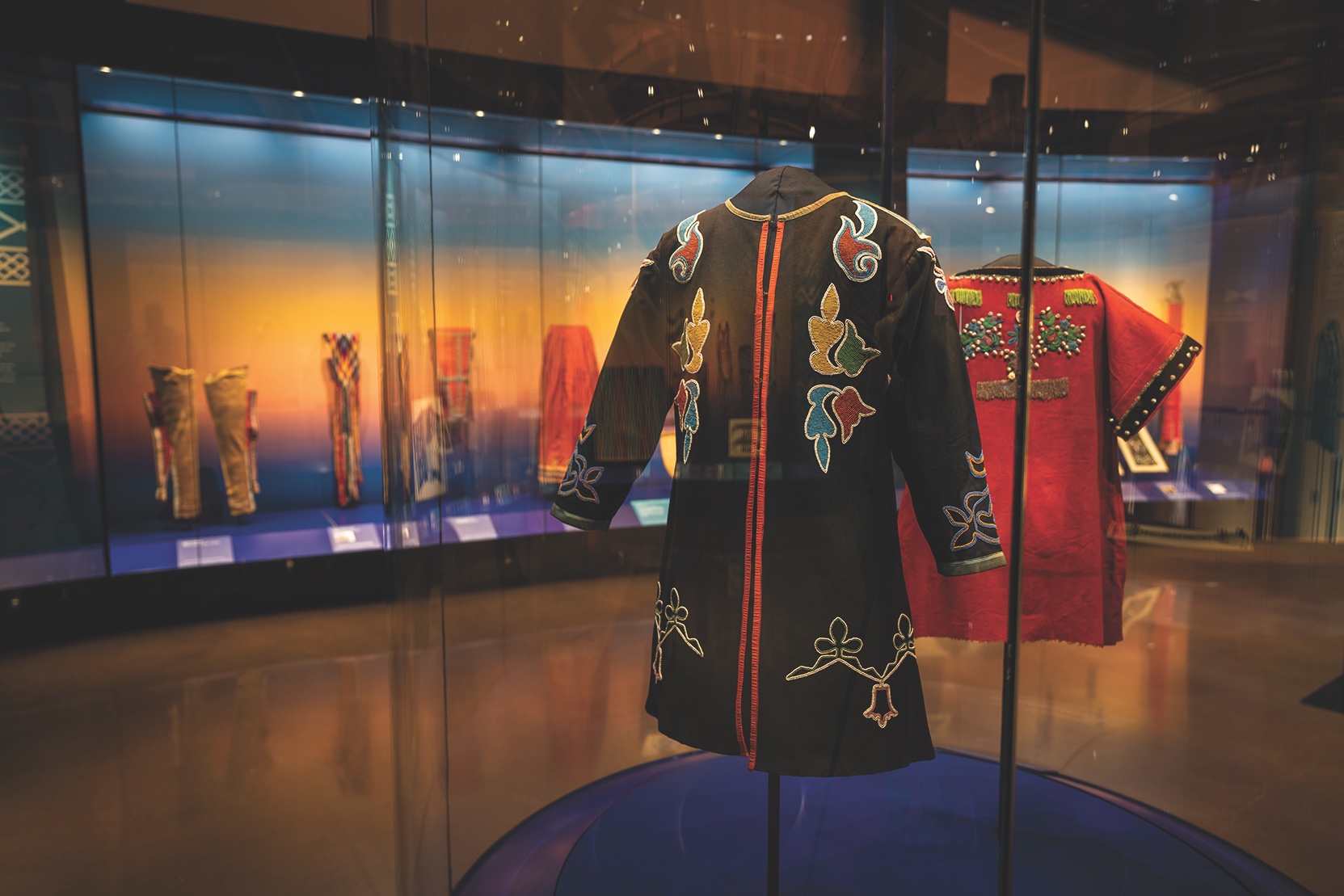 There's also a restaurant that offers indigenous cuisine and a shop with one-of-a-kind work by Indian artists. 
Underwood notes that only four tribes were indigenous to the area—another four roamed through it regularly—but all the rest ended up here by America's "Indian Removal" policy. At one point, many expected these tribes to become extinct, so their survival is celebrated by the museum.
The museum sees its responsibility is to "educate the broader public and foster truth-telling." It wants everyone to see the "unique culture, diversity, history, contributions and resilience of the First American Nations in Oklahoma today."  
Jana Bommersbach has earned recognition as Arizona's Journalist of the Year and won an Emmy and two Lifetime Achievement Awards. She cowrote the Emmy-winning Outrageous Arizona and has written three true crime books, a children's book and the historical novel Cattle Kate.