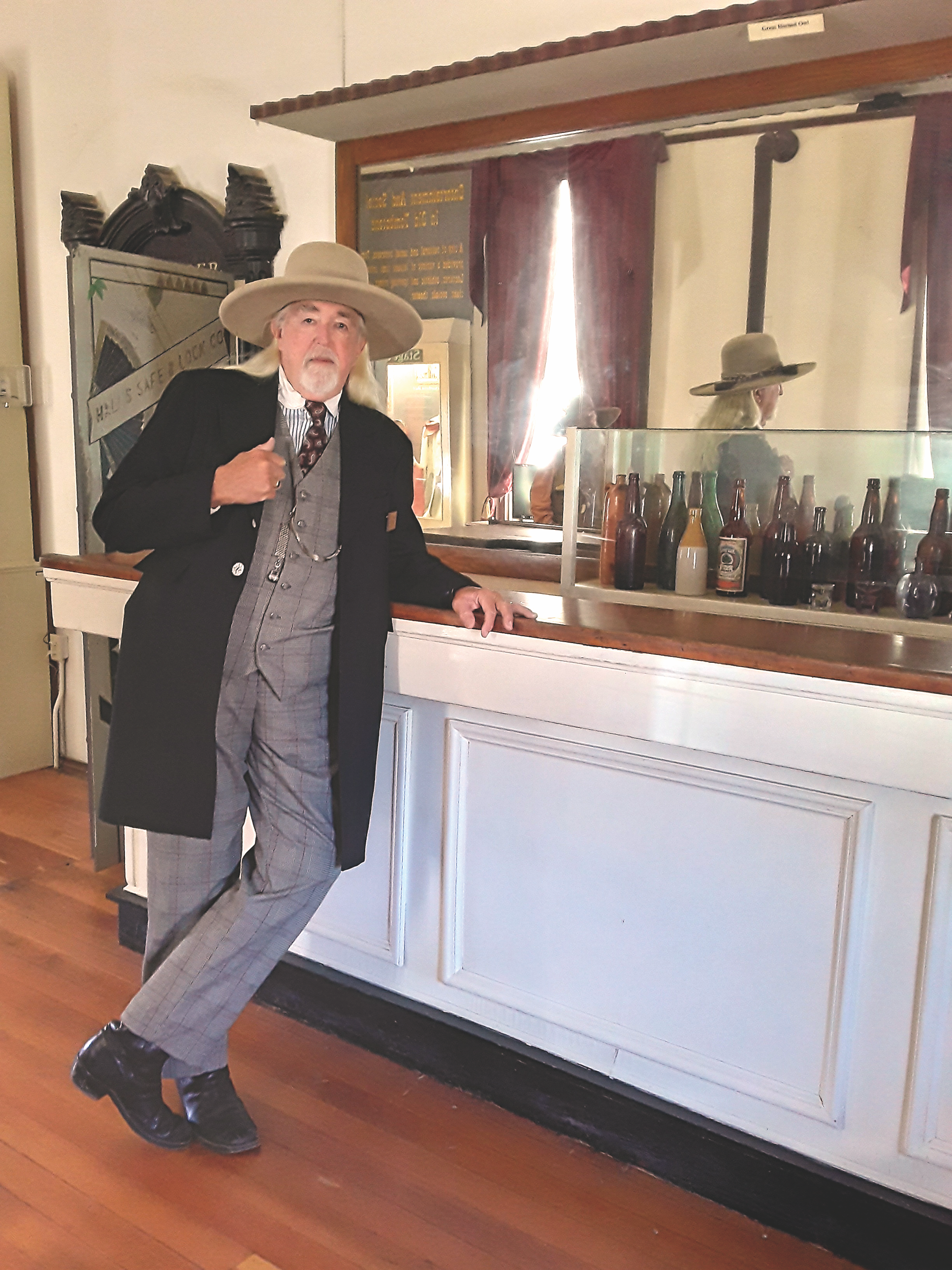 Novelist, Musician, Filmmaker 
Ray Herbeck, Jr. is a historical novelist, Americana musician (SlackJawBros.com) and former film/TV writer/ producer. His Mexican War book, Changing Flags, A Novel of the Battalion of St. Patrick, (Five Star Publishing) will debut January 19 (Amazon.com and BarnesAndNoble.com) and sports a dust cover endorsement by eminent historian/author Robert Utley. Among his many film credits (IMDB.com) is associate producer of Glory, during which he worked with the late screenwriter Kevin Jarre (Tombstone).
My parents were big band era musicians (Ray Herbeck & His Music With Romance) and instilled in me a love of music, history and reading. I traveled with the band. I remember visiting Lincoln's grave, Dodge City's boot hill and Pea Ridge battlefield. It fired my imagination.
Growing up "on the road," I learned to amuse myself in hotel rooms with the radio, books and dabbling at writing.
I was raised through seventh grade in North Hollywood, California, near the studios and through high school in Seal Beach, California, trying miserably to surf. It taught me humility.
My first Western hero was Hopalong Cassidy. By age six I wore a black "Hoppy" outfit, boots, hat and toy pistol rig. 
My mentor first and foremost would be my dad, who said to find what I loved doing most and then find a way to make a living at it—and be your own boss, as he had been.
An author I revere is historical novelist John Jakes, with whom I spent time on North & South I and II, based on his books. I was historian and technical advisor but also an aspiring writer. I followed his advice to be accurate in portraying the history into which I set my characters. Otherwise, you are dishonest to your characters and your audience.
History is a cruel mistress. At times, it would be so much easier to alter facts to better fit my storyline!
Marriage to the right woman has meant everything to me, literally saving my life from starving in a rock cover band (although we did "open" for Van Halen at a Hollywood club!). Ruth has been my cherished partner for 45 years. She keeps me focused on writing as my true calling with music as a beloved avocation. And she is a terrific period seamstress, dressing me well for living history events.
My favorite Western is The Longriders. This Jesse James saga combines history, legend, great acting and soaring period music by Ry Cooder—tough to top. Its score inspired me to abandon rock for Americana tunes, eventually becoming one of The Slackjaw Brothers.
If I could meet Colonel Robert Shaw, I would smoke a cigar with him, as he so loved to do. I recall telling this to Matthew Broderick, who portrayed Shaw in Glory. We carried boxes of Marsh Wheeling cigars for him on the prop truck.
Glory was my most important film because it told the previously ignored Civil War contribution of Black troops. As associate producer, I was tasked by producer Freddie Fields to make it historically right. And our director, Ed Zwick, allowed me the leeway to do so. Screenwriter Kevin Jarre had written an accurate, dramatic script that Fields had bought 10 years earlier. Jarre was so excited to at last see it made that he took a "Hitchcock moment" and portrayed an antagonistic white soldier who toward the end shouts, "Give 'em hell, 54th!"
Davy Crockett with Fess Parker inspired me to "re-enact" historical characters and read "serious" history books at age nine. I wore a coonskin cap…and now on my bar I have an autographed bottle of Fess Parker wine that sports a tiny coonskin cap.
Producing a documentary is demanding as to facts and photographs but ultimately rewarding…if you get it right.
Being a technical advisor as I began my career could be frustrating when no one listens to you. I learned to "whisper" suggestions rather than embarrass anyone. Then I got things done.
A movie I always wished I could have worked on was John Wayne's The Alamo. It was terrific spectacle but poor history…maybe I could have helped!
What history has taught me is that it remains a stranger too far too many good citizens of this country.