A new biography of George Hearst, plus a new bio of James K.P. Miller, a multigenerational women's story, a history of poker in the West and a new Western from Michael Punke.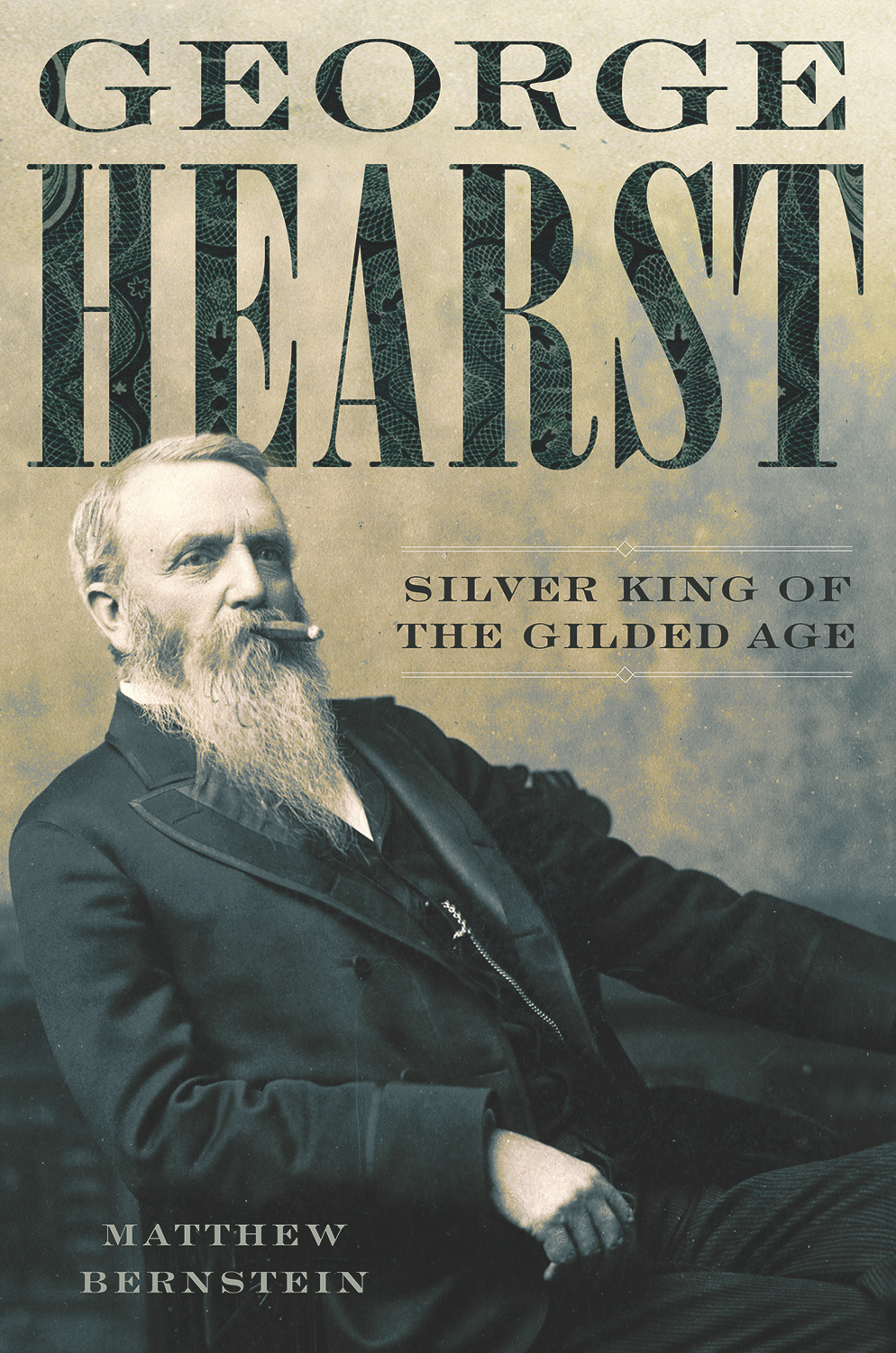 I grew up reading the Los Angeles Herald Examiner, the afternoon foil to the Los Angeles Times, the well-read morning paper. Growing up in Southern California, we all knew of the legendary William Randolph Hearst, Hearst Castle and Orson Welles's classic semi-disguised biopic, Citizen Kane. We also had a front row seat to the debacle of Patty Hearst's kidnapping and the despicable Symbionese Liberation Army. The Hearst Corporation was still one of the omnipresent media empires in America in the 1970s, and it was as well-known as the three major networks. But what was not known and what was left out of the grammar school and high school lesson plans was the life history of William Randolph Hearst's father, George. We learned of many of the other "Robber Barons," or "Gilded Age Entrepreneurs," but interestingly enough, the older Hearst was forgotten. Maybe because he did not live well into the 20th century or because his son quickly usurped his father's fame with the Hearst newspaper empire and personal scandals, George Hearst has been quite overlooked by historians in recent decades. (I don't count the terrible fabrication of character in HBO's Deadwood.) Now, California historian Matthew Bernstein has set the record straight with George Hearst: Silver King of The Gilded Age (University of Oklahoma Press, $26.95). 
Why is George Hearst important to remember and know in 2022? He truly was a great example of the American Gilded Age frontier entrepreneurs who seized opportunity, and in so doing built a nation. Far from perfect, Hearst was a man of his era who rose to the greatest heights of any industry he pursued—mining, real estate, politics and even newspapers. Today, 131 years since George Hearst's death, the legacy of the Hearst name is traditionally tied to his son and heir, William Randolph Hearst, and the modern‑day Hearst communications empire. But we would be remiss to overlook George Hearst's remarkable life and his life within the greater context of 19th-century American history.
From his Missouri childhood, the parental lessons of hard work and entrepreneurship and a family wanderlust that pushed the Hearst generations forward from Scotland to the American Colonies to new opportunities in the young Republic, Hearst's young life and family set him up to be an American capitalist through and through. He pursued his goals with a vigor that defined the opportunities he seized, exploited, created and built into one of the greatest Gilded Age success stories. 
As author Matthew Bernstein writes so eloquently, "Hearst was the most famous miner in American history. He had made his mark on countless old mining towns, as well as San Francisco, New York City and Washington, D.C. He was known from coast to coast, a wild and vibrant patch in the American crazy quilt—silver, copper and gold, and stained with whiskey." And with Bernstein's biography, Hearst will be remembered again as one of American's greatest 19th-century entrepreneurs—whose vision and tireless work ethic helped build the greatest industrial nation in world history.
—Stuart Rosebrook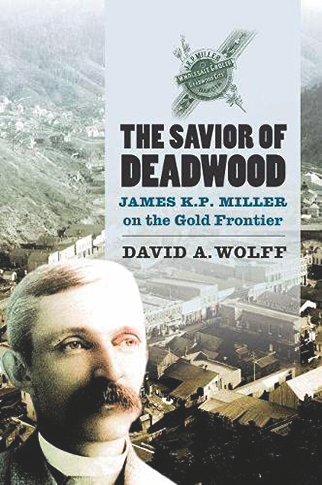 Black Hills Hero
When people think of Deadwood's early days, they usually concentrate on its raucous lifestyle, focusing on characters the likes of Wild Bill Hickok and Calamity Jane. However, there were solid citizens, one of whom envisioned Deadwood becoming a mercantile center of the Black Hills. David Wolff tells that man's story in The Savior of Deadwood: James K.P. Miller on the Gold Frontier (South Dakota Historical Society Press, $29.95). Miller, an early Deadwood grocer, became a prominent Deadwood promoter. Wolff uses Miller's life as a framework for Deadwood's history as it emerged from raucous gold camp to permanent community, rebuilding from a devastating fire, recovering from a ravaging flood, enduring economic downturns and railroad snubs. Miller worked to keep Deadwood alive and make it thrive. 
—Bill Markley, author of Wild Bill Hickok and Buffalo Bill Cody: Plainsmen of the Legendary West (August 2022)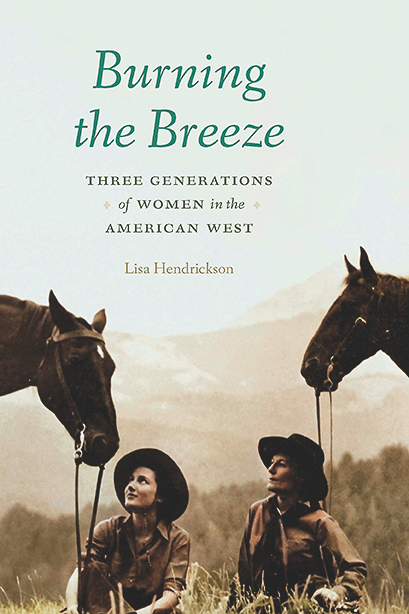 A True Westerner
Julia Bennett was a woman ahead of her time. So were her ancestors. During the Great Depression, Bennett arrived in New York City and enticed locals there to visit her dude ranch in Montana. Bennett was a known hunter with a reputation as a crack shot. Her ability to market a man's world in an era dominated by gender inequality is presented by author Lisa Hendrickson in Burning the Breeze: Three Generations of Women in the American West (Bison Books, $21.95). Bennett's abilities may have come from her grandmother and mother who both set out from Missouri on a nearly year-long journey in a covered wagon northwest to their new home in Montana. Burning the Breeze tells the timely stories of these amazing women with the use of excerpts from diaries, letters and scrapbooks. The author also has carefully curated a collection of family photos to weave together three generations of heartbreak and success on the plains and high mountains of the West. 
—Erik J. Wright, assistant editor of The Tombstone Epitaph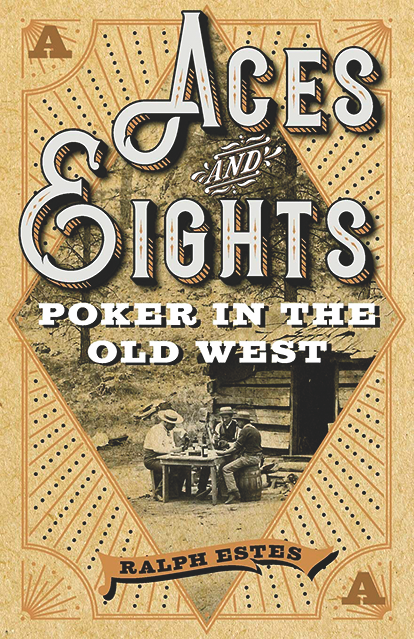 Card Sharks
Ralph Estes tapped into a pair of personal passions to turn out Aces and Eights: Poker in the Old West (TwoDot, $18.95)." Without poker the West would have developed, of course," he writes, "but we wouldn't have had so many of the characters that gave it such color, notoriety and even celebrity." Estes deals out those characters—gunfighting gamblers Wyatt Earp, Luke Short and Doc Holliday and saucy poker gals Lottie Deno, Dona Tules and Madame Mustache—and the facts, exaggerations and legends that go with them. But he also pursues the development of today's poker craze by Texas-born criminal and casino owner Benny Binion and rambling professional poker players Doyle Brunson, Sailor Roberts and Amarillo Slim. Valuable appendixes complete this compelling story.
—Ollie Reed Jr., longtime New Mexico newspaperman and freelance writer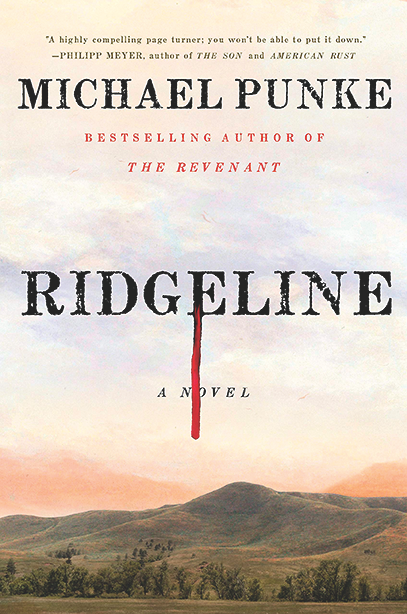 Fetterman Revisited
Michael Punke takes oft-told Western legends and makes them his own, as fresh as blood on the snow before it has time to freeze. In Ridgeline: A Novel (Henry Holt and Company, $27.99), the bestselling author of The Revenant (turned into an Academy Award-winning film about mountain man Hugh Glass) takes readers down another familiar trail—the 1866 "Fetterman Massacre." Using third-person viewpoints, including those of scout Jim Bridger, Lakotas, enlisted men, civilians and William Fetterman and George Grummond, the officers usually blamed for the American Indian victory, Punke makes the story real, tragic, triumphant, brutal, heroic, iconic. His writing is tense, realistic, savage, human—and difficult to separate fact from fiction.
—Johnny D. Boggs, author of Return to Red River
Rough Drafts
Winter is a great time to catch up on reading newly acquired books and scanning university catalogs for must reads in the New Year.
The University of Nebraska catalog has a very rich selection for all interests this spring, and I am particularly interested in rereading their Bison Book reissues of Walter Prescott Webb's The Great Plains and Mari Sandoz's The Battle of Little Bighorn. I also recommend Birthing the West: Mothers and Midwives in the Rockies and Plains by Jennifer J. Hill, which adds a missing chapter of reality to life on the frontier. 
The University of Oklahoma is publishing two I know I want to read: American Dude Ranch: A Touch of the Cowboy and the Thrill of the West by Lynn Downey and new in paperback, Inkpaduta: Dakota Leader by Paul N. Beck.
For students of literature, the University of Missouri has just released Gary Scharnhorst's third volume in his epic trilogy on the Hannibal, Missouri, native, The Life of Mark Twain: The Final Years, 1891-1910. 
Two that go hand-in-hand from the University of New Mexico Press are The Mexican Chile Pepper Cookbook: The Soul of Mexican Home Cooking by Dave DeWitt & José C. Marmolejo (for more on New Mexico chiles, see Frontier Fare p. 66) and Tucumcari Tonite! A Story of Railroads, Route 66, and the Waning of a Western Town by David H. Stratton.
Makes you want to cook up a pot of chili and settle in for a good winter and spring of reading!
 —Stuart Rosebrook
Building Your Western Library
Prescott, Arizona Historian's Top Picks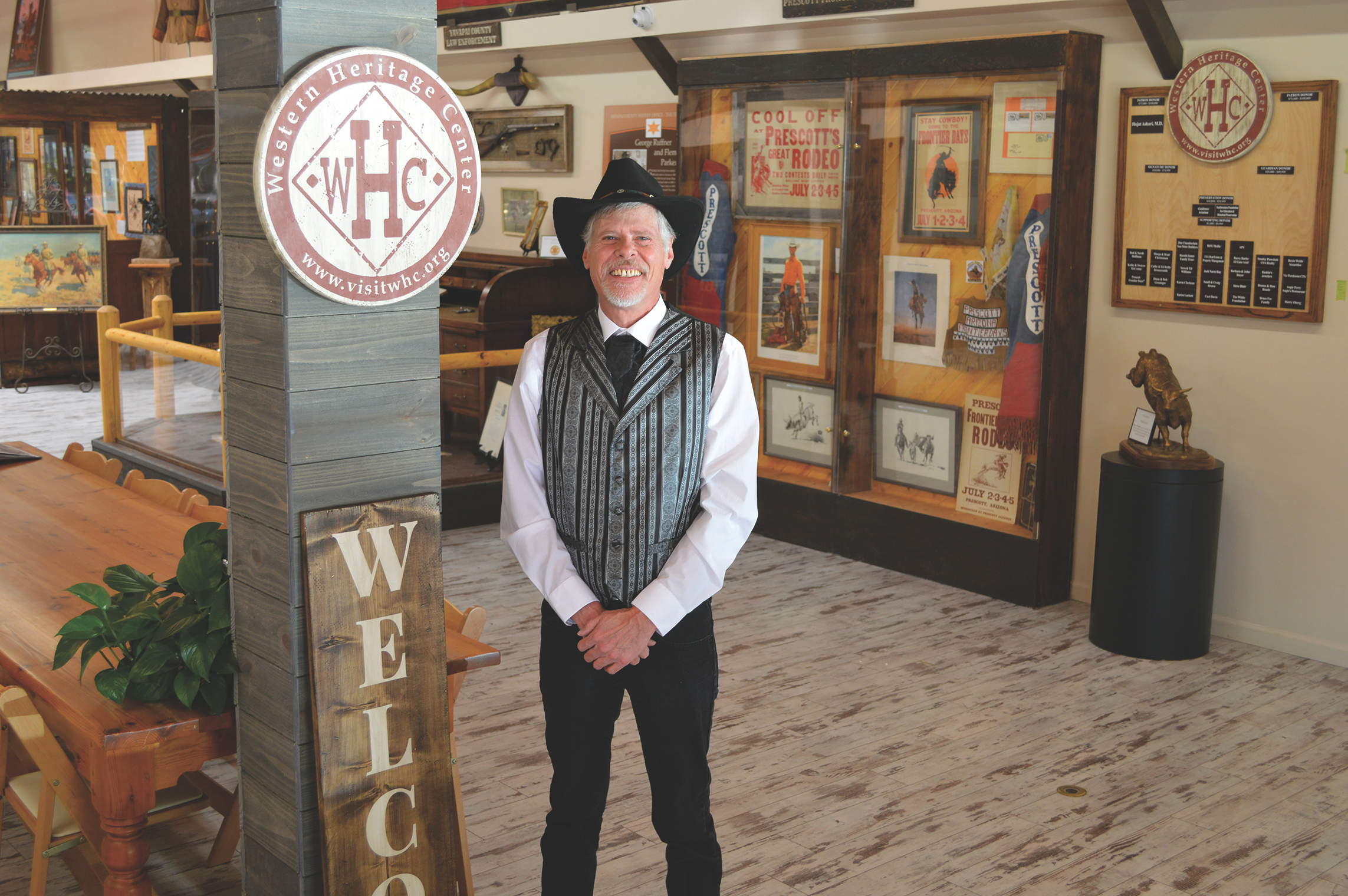 Drew Desmond was first charmed by Prescott while on a business trip in 1994 and moved there in 2002. He is secretary of the Prescott Western Heritage Foundation and is coauthor of the true crime book Murder & Mayhem in Prescott. In addition to writing for magazines and newspapers, his "#PrescottAZHistory" blog features over 250 articles and has welcomed over 650,000 readers. He suggests that after you read his book, you consider these titles:
Hidden History of Prescott by Parker Anderson (History Press): Eleven fascinating stories are that are rarely revealed, include a history of the Yavapai-Prescott Indian Tribe, Prescott's Chinatown, the Ku Klux Klan and even the area's history of UFOs.
Junior Bonner: The Making of a Classic with Steve McQueen and Sam Peckinpah in the Summer of 1971 by Jeb Rosebrook with Stuart Rosebrook (BearManor Media): 2022 marks the 50th anniversary of this iconic rodeo movie. The book not only tells a fascinating behind-the-scenes story, but it brings one back to 1971 Prescott.
The Whiskey Row Fire of 1900 by Bradley G. Courtney (History Press): This well-researched account of the greatest disaster in Prescott history is difficult to put down. The disaster had surprising effects, and the city's recovery was remarkable. 
Arizona's Gold Gangster Charles P. Stanton: Truth and Legend in Yavapai's Dark Days by Parker Anderson (History Press): When the folklore of Stanton was placed into the crucible of fact-checking, nearly all of it burned away. In this lore-busting read, Anderson shows that Stanton was a highly nuanced character.
True West Ultimate Historic Travel Guide 4th Edition edited by Stuart Rosebrook (Two Roads West): Far more than a listing of historic places and museums, the highly illustrated guide is packed with photos and useful travel tips and suggested road trips across the West.