His time in Texas was not what it's been cracked up to be.
In August 19, 1875, a rider—or maybe riders—approached the Bader ranch in Mason County, Texas. He went out to the fields, where Karl "Charlie" Bader was working the land. Exactly what happened is not known, but it's believed the rider took little time to plug Charlie, who dropped dead on the spot.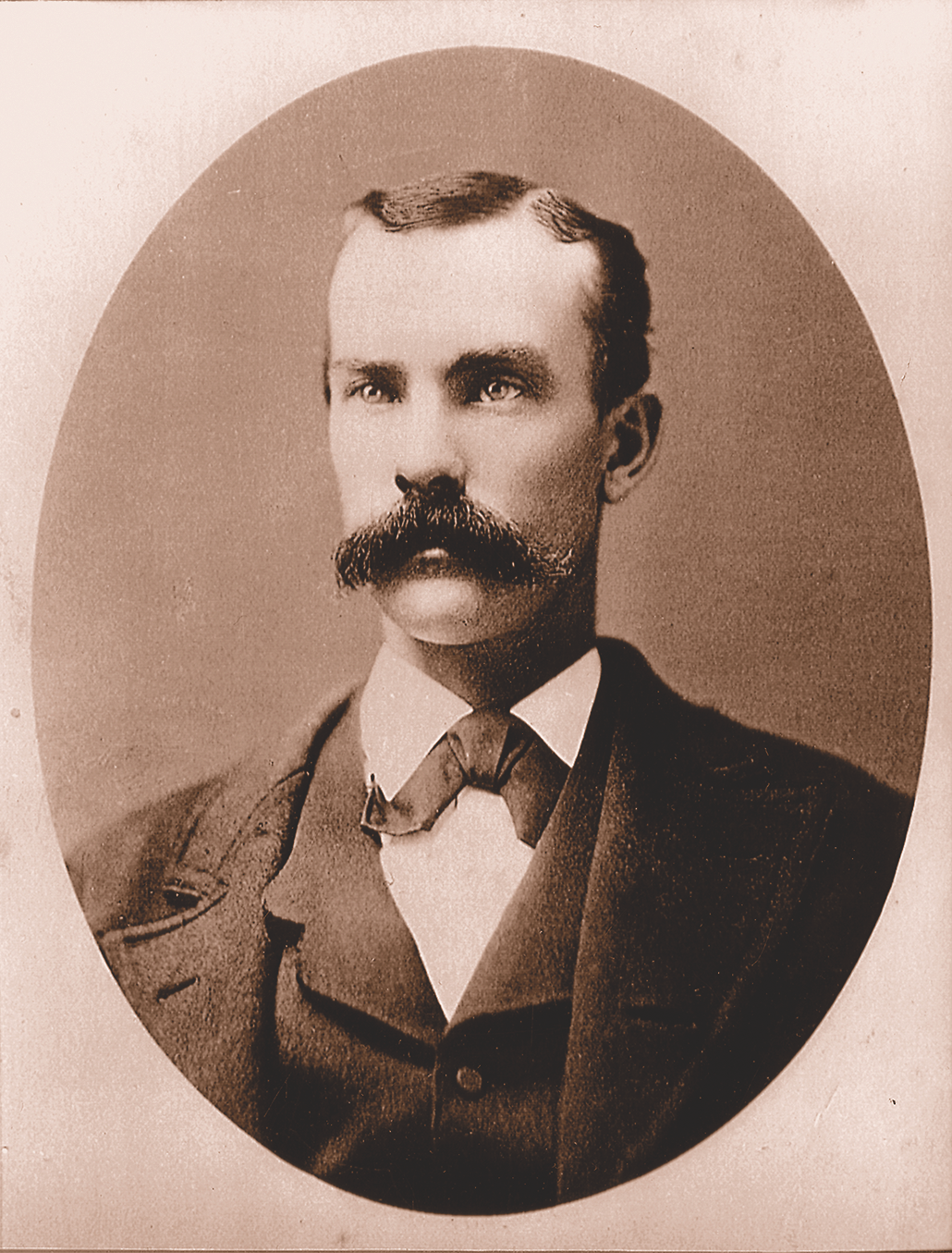 Most reports agree: the rider was Scott Cooley, seeking revenge for the killing of a friend a few weeks earlier. But he made a mistake; his target was Charlie Bader's older brother Peter (who would get his a bit later).
Several modern reports suggest that Cooley was accompanied by John Ringo, who would go on to great fame in southeast Arizona. And there may have been others involved. But Ringo biographer David Johnson takes issue with that.
In his book John Ringo, Johnson digs into the contemporary stories of the killing. None mention Ringo. And none agree on who—if anyone—the additional riders might have been.
Just as important: there is no evidence that Cooley and Ringo joined up until a month later. At that point, they were a dangerous duo (okay, others rode with them) indeed. But Johnson isn't certain that Scott and John even knew each other in August.
Finally, while many chroniclers say the Bader shooting was part of the infamous Mason County "Hoo Doo War," Johnson challenges that. His assertion is that Cooley was taking his pound of flesh to avenge a friend; the feud had nothing to do with it.
Scott Cooley likely killed Charlie Bader all by himself. It fits with his solo revenge killing of Mason County Deputy John Worley nine days earlier. Bader wasn't Ringo's first gun notch.
But Ringo would rectify that on September 25. He and a man identified only as Williams rode to the home of Jim Cheyney, north of the town of Mason. By this time, Ringo and Cooley had taken sides in the war, soldiering for the Americans in their fight with German immigrants. Cheyney was an enemy who had led two of their friends into a fatal ambush. When Ringo and Williams rode up to his house, Cheyney—on the front porch—invited the men to have breakfast with him. He then washed his face and hands in preparation for the meal. While he was drying off his face, Ringo and his confederate gunned down Cheyney. 
Ringo was eventually arrested in the killing and spent much of 1876 and 1877 in jail. For at least part of the time, gunman John Wesley Hardin was held under the same roof. By that time, people wanted to brush the more-or-less finished Mason County War under the rug and forget about it. And a courthouse fire had destroyed many of the original documents in the cases against Ringo. Charges against him were dismissed in 1878. And after a brief period, John moved on to Arizona Territory, where he would become the stuff of legend.
That legend, of course, tells us of a man who was one of the deadliest pistoleers in the West. It points to his time in Texas, where he dispatched many a man with his quick draw and unerring aim. It just didn't happen that way. Ringo didn't participate in one of the killings attributed to him. And the other…he shot an unarmed man who had a towel over his face. 
"When the legend becomes fact, print the legend." John Ringo, especially his time in Texas, epitomizes that saying.