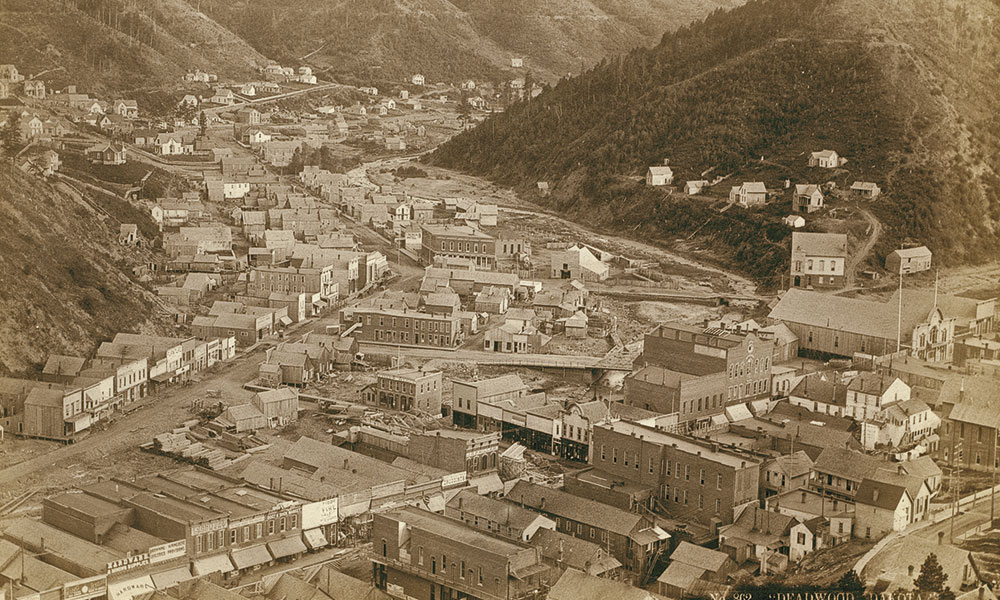 Deadwood has always attracted big names. In 1874, even before the town's creation, George Armstrong Custer and his command scouted the Black Hills to confirm rumors of gold. Soon after, the first shanties sprang up in a gulch lined with dead trees and the rush was on, bringing Wild Bill Hickok, Calamity Jane and legendary hardware salesman, Seth Bullock.
Wait, Seth Bullock?
He arrived August 1, 1876, the day before Jack McCall murdered Hickok in Nuttal and Mann's #10 Saloon. Bullock was so disgusted by widespread violence that in addition to running his hardware store, he did double duty as Deadwood's first sheriff.
The entire town is today a National Historic landmark.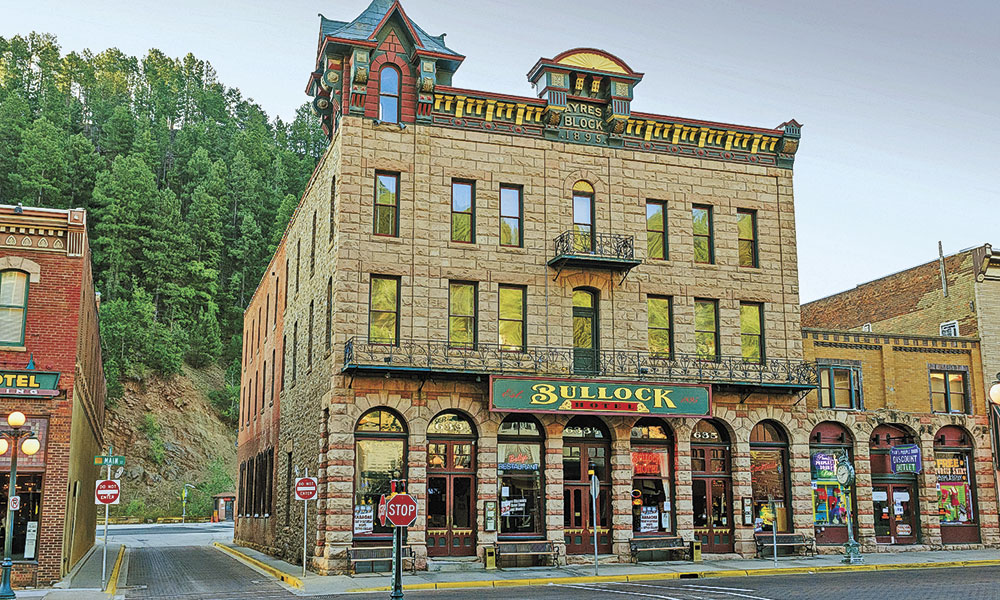 The Adams Museum, located in an 1892 Queen Anne home, presents images and exhibits about these Old West characters. Its prized possession might be an original N.C. Wyeth sketch of Hickok, showing Rapunzel-like hair flowing under a wide-brimmed hat.
"But we have walls full of Hickok imagery," says the Adams Museum's exhibits coordinator, Darrel Nelson. "We might have more photos of Hickok and Calamity Jane than anybody else."
Visitors can see Hickok's newspaper obituary and, on the same page, a story trumpeting Bullock's arrival in town. Nelson says it represents the guard changing, "one kind of Old West character being replaced by a more civic-minded kind."
The museum has a store ledger showing that Calamity Jane, an illiterate frontierswoman, scout and sometime prostitute, paid for goods with a picture of herself.
"She used her fame to survive," says Nelson. "We deal with these characters as they lived, rather than through the mystique. Jane was an alcoholic, a tough woman in tough times, who did what she had to do. She was not Doris Day."
The Days of '76 Museum chronicles Deadwood's Days of '76 celebration, which began in 1924. The centerpiece events today include a parade and a rodeo that attracts more than 700 cowboys to five days of action.
"Everybody gets in the Days of '76 spirit," says Lee Harstad, executive director of the Deadwood Chamber of Commerce. "We go from cowboys that week to the motorcycle rally in nearby Sturgis the next week. It's an action-packed time."
Trolley and walking tours offer a fun way to see attractions downtown, such as the Bullock Hotel. Built by the hard-nosed lawman in 1894 and considered the ultimate in luxury, the hotel today has 28 rooms and an authentic Old West feel.
If you stay there, don't mind the disembodied voices. After bringing some order to Deadwood as sheriff, and winning Teddy Roosevelt's praise as "a true Westerner, the finest type of frontiersman," Bullock died in 1919, but legend says he still stalks his hotel.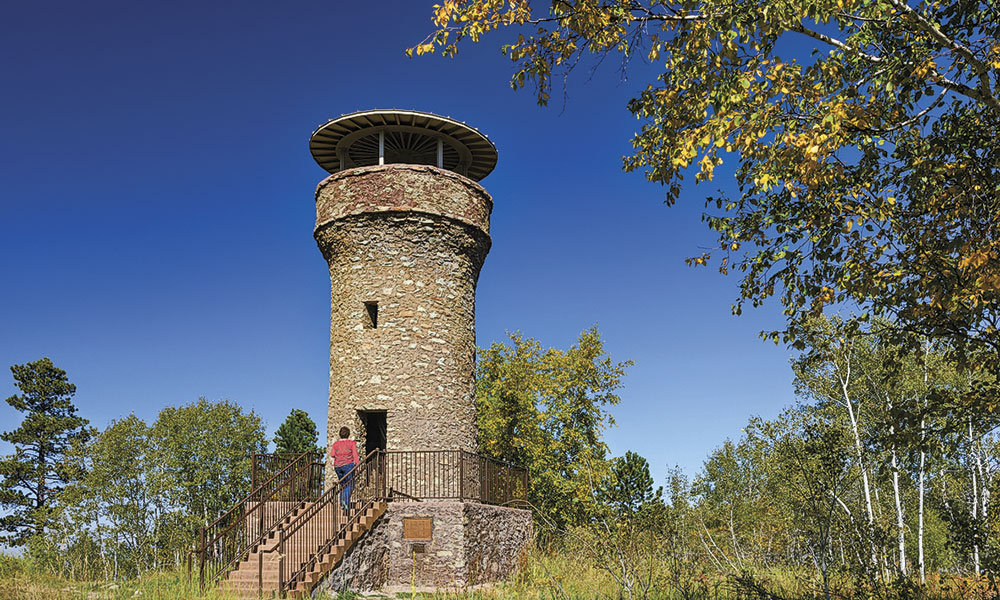 See his grave, along with those of Hickok, Jane and other frontier figures, at Mount Moriah Cemetery, founded in 1878.
At the 100-year-old Broken Boot Gold Mine, visitors can go underground to hear an ex-miner describe his years digging for gold. Saloon #10 displays Old West memorabilia, and farther along Main Street, tourists enjoy having their picture taken next to the sign marking the spot where Hickok died.
One of summer's most popular events is the Trial of Jack McCall, a melodrama that first played in the 1920s, making it one of the country's longest-running shows. Based on McCall's actual trial and using audience members as jurors, the Deadwood Alive Troupe puts on a great show. They also entertain with street shootouts and walking tours.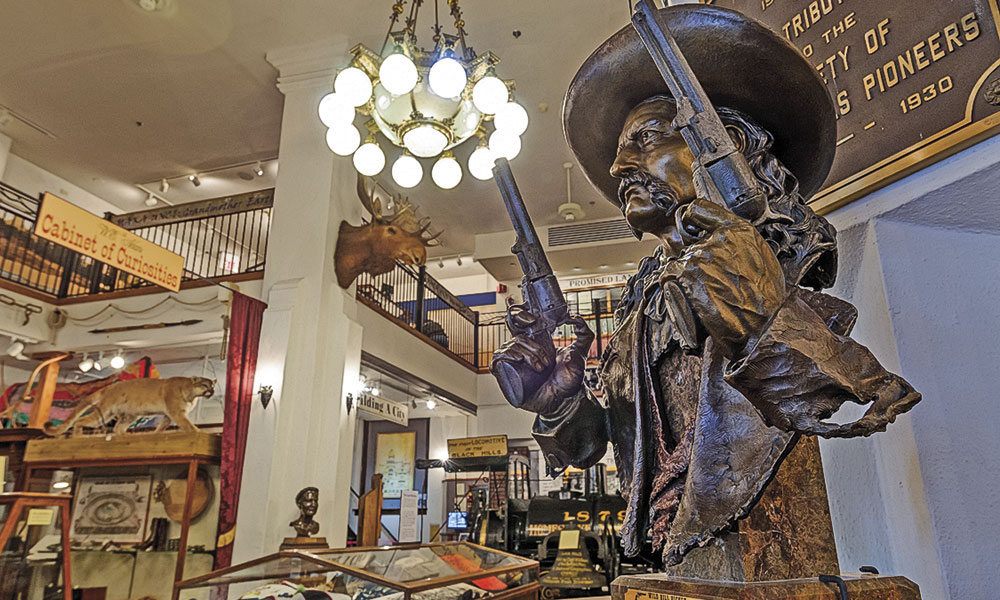 Outdoor lovers can follow Gen. George Armstrong Custer's route on miles of hiking and biking trails in the stunning Black Hills. For terrific views close by, hike to the 31-foot Mount Roosevelt Friendship Monument, just north of town.
Leo W. Banks is an award-winning writer based in Tucson. His first novel, Double Wide, is a mystery set in Arizona.