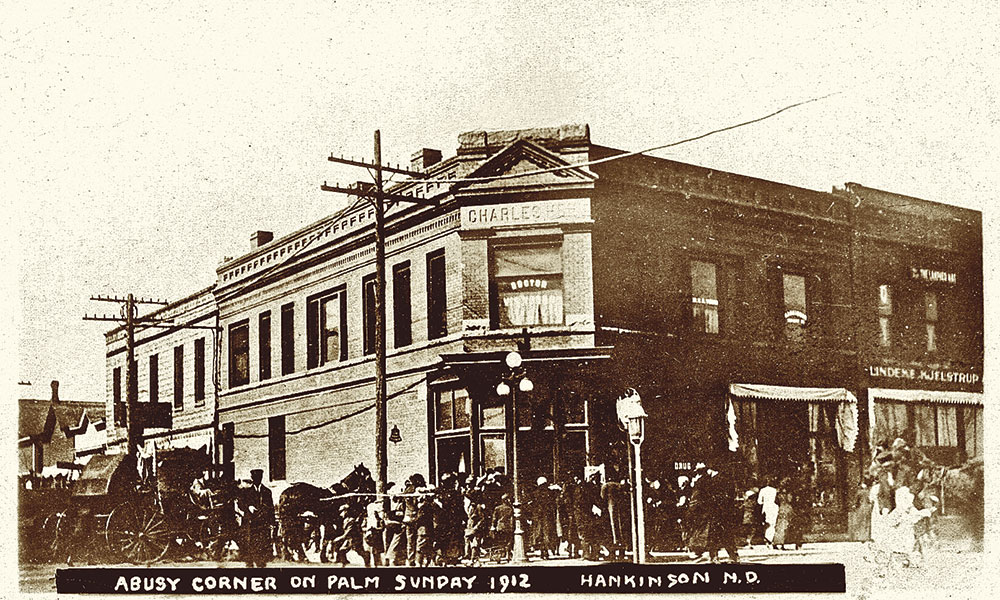 Volunteer hours: 9,000. That's 375 days—more than a year of nonstop labor.
That's what it took for 75 volunteers in Hankinson, North Dakota—an increasingly senior citizen farm support town of around 1,000—to build a community center that has become the pride of this piece of the American breadbasket.
"We had a retired priest who was 95 who came every day," says Jim Falk, who was 73 himself at the time. "We had guys in their 80s. One day, I counted up; we had 600-plus years represented in that room."
Since the 1970s, Hankinson used the American Legion hall off Main Avenue to host community gatherings, but by 2008, the building was too expensive to maintain.
A civic booster group, the Development Corporation, offered a solution: build a steel building, in the style of a farm machine shed, on vacant downtown property. But that idea turned out to be neither simple nor cheap.
Across the street from the vacant land stood three also-vacant brick buildings that have been the cornerstone of Hankinson for more than 100 years. Everyone was blind to their potential, except architect Kevin Bartram. He suggested the town restore the buildings. The idea seemed impossible to the locals. If the bill was too high for a contractor to build a steel building, then restoring buildings standing since 1912 should cost even more, Falk remembers folks saying.
Bartram advised, "Why don't you take it over yourselves? I know you guys can do this."
Falk had never heard of a project done completely through volunteer labor, but this former mayor of Hankinson knew the town had lots of handy male and female citizens. Once he got his head around the idea, he recognized his community could pull it off.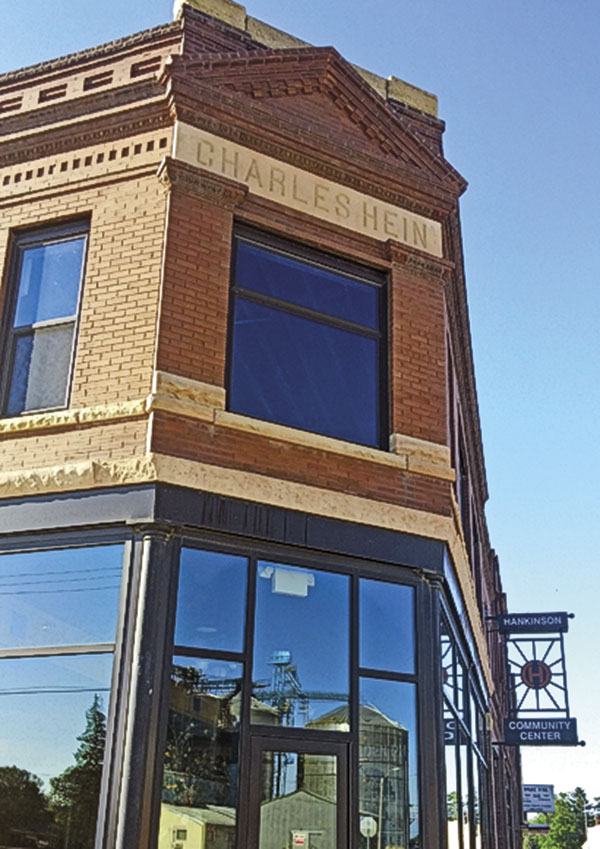 From young to old, volunteers signed up, until 75 agreed to help rebuild the community center. Of course, the volunteers made some mistakes. "We kicked out a back wall and the roof started collapsing," Falk says. "But from Friday to Sunday, we had a new roof on the building because so many volunteers dropped everything to help."
In the end, the two-year restoration cost about $1.6 million—some paid by the city, some through local business donations, some from a sales tax hike that 80 percent of the town's voters had approved. The City Council credited every volunteer hour as worth $15 in kind, or $135,000 of free labor.
"This puts a lot of pride in the city," says Falk, noting that the center has been  solidly booked since it opened in 2012. Weddings, showers, graduations, club meetings and dances have found life there.
Falk is now the proud owner of a "key to the city" for spearheading the project. The honor also pays tribute to the fact that he, alone, put in 1,900 hours of volunteer time. 
Jana Bommersbach has earned recognition as Arizona's Journalist of the Year and won an Emmy and two Lifetime Achievement Awards. She cowrote the Emmy-winning Outrageous Arizona and has written two true crime books, a children's book and the historical novel Cattle Kate.