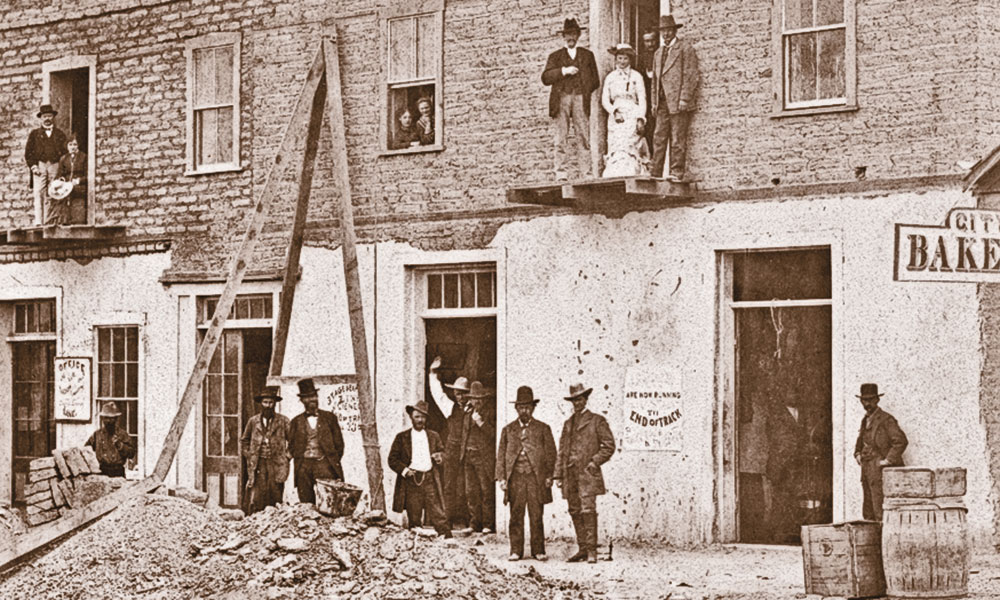 Some people may be shocked to learn that Joseph Isaac "Ike" Clanton, who earned notoriety as an anti-Earp man in the 1881 O.K. Corral gunfight, opened one of Tombstone's first restaurants in Arizona Territory in 1878.
Before the present-day location for Tombstone was decided, a few sites were tried first, including a locale where Clanton opened his restaurant.
"Tombstone Mill Site is now the scene of activity. Houses, shanties and jacals are going up rapidly, and several families are now on the ground. A restaurant has been opened by Mr. Ike Clanton," Phoenix's The Salt River Herald reported on December 21, 1878.
One day after that notice appeared, Clanton placed an order for supplies with L.M. Jacobs in Tucson. Through his courier, J.E. Bailey, Clanton sent $150 and requested $350 worth of groceries, promising to pay the balance by February 1, 1879.
Clanton's food order included dried apples and peaches, sugar, lard, coffee, canned tomatoes, raisins, salt, pepper, cornmeal, syrup and flour.
Despite Clanton's restaurant and other businesses on the site, folks felt the town was too small. By March 1879, the final location for Tombstone was established.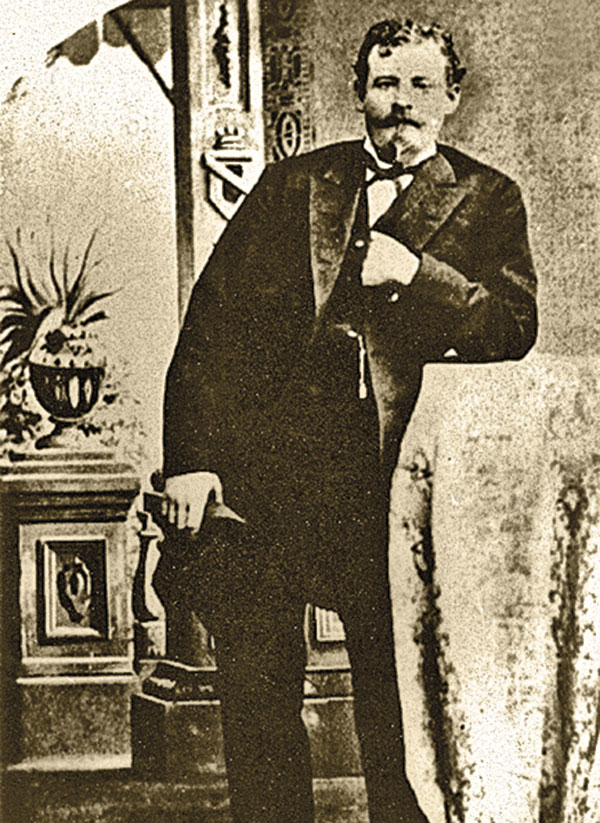 Clanton left his restaurant dreams behind and moved away. When he did return to this new Tombstone, he and his brothers often stayed at the Grand Hotel. Trendy for the time, the hotel's restaurant printed its menus in French. This changed three days before the O.K. Corral gunfight, as The Tombstone Epitaph reported, "The Grand Hotel has taken a new and very sensible departure by publishing its bill of fare in English instead of French."
The menu, like many others in Tombstone, reflected Victorian cuisine. Imagine Clanton sitting down at the Grand Hotel to a meal of salmon with Hollandaise sauce, ribs of beef, chicken fricassee, baked oyster pie, gumbo, potatoes, green peas, tomatoes and gooseberry or blackberry pie for dessert.
One competitor, the Maison Doree in the Cosmopolitan Hotel, offered, "Chicken for breakfast and dinner, only $1, including wine…." This was quite an expensive meal, given that a miner's daily wages were $3.
The town had some fun when a local caterer, Isaac "Jakey" Jacobs, decided to race a tobacconist, Levi—in the buff!
"The race was for a French dinner for five at 'Jakey's,' though it is intimated that a large bundle changed hands besides," the Epitaph reported in 1880. "At the time stated, both appeared on the ground, and presented a very gallant appearance, stripped as they were to the buff, 'Jakey's' costume consisting of a diamond pin and a pair of running shoes."
Jakey was winning until he stopped to pick up something. Someone had placed a four-bit coin on the street. Despite that distraction, Jakey claimed he lost because he wasn't in shape.
Since the silver mines were prosperous, many folks in Tombstone had the means to enjoy food at Jakey's and other dining establishments in town. They indulged in Eastern oysters, Pacific Northwest fish and California produce.
Try your culinary hand at a tomato soup Clanton may have served at his restaurant. Clothing optional!
Tomato Soup
2 T. butter or margarine
1 carrot, sliced
1 turnip, sliced
1 onion, sliced
1 stalk celery, sliced
4 T. flour
4 c. beef broth
28 oz. can of tomatoes or 3 c. chopped
fresh tomatoes
1 bay leaf
1 pinch grated nutmeg
½ tsp. salt
1⁄8 tsp. freshly ground pepper
Melt the butter in a large pot, then throw in the carrot, turnip, onion and celery and cook over medium-high heat. When the mixture turns golden, add flour.  Cook for two minutes.  Add the remaining ingredients and bring to a boil. Reduce the heat to low and cook until vegetables are tender. Force the mixture through a sieve, or purée and strain it. Season with salt and pepper. Place back on the stove and bring to a boil. Serve warm with croutons.
Recipe adapted from The Arizona Daily Star, July 4, 1882.
Sherry Monahan has penned The Cowboy's Cookbook, Mrs. Earp: Wives & Lovers of the Earp Brothers; California Vines, Wines & Pioneers; Taste of Tombstone and The Wicked West. She has appeared on Fox News, History Channel and AHC.