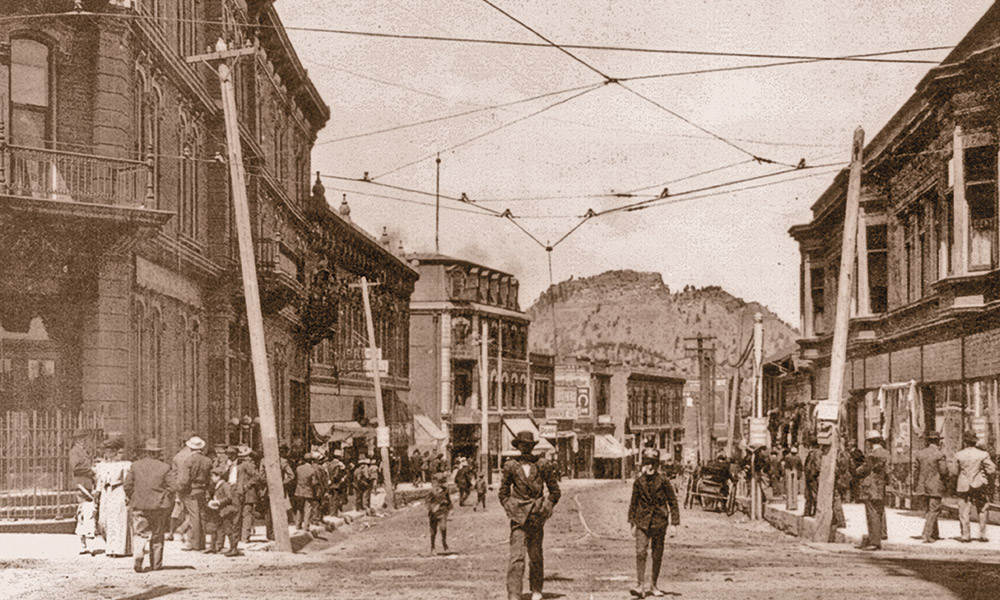 No one could confuse life in this peaceful Southern Colorado town of 8,000 on the Purgatoire River with the razzmatazz of Hollywood. But they do share one trait, a sign in the overlooking hills that serves as an ever-present beacon, a reminder to travelers where they've landed.
Trinidad. The sign even lights up at night, as if to declare that this one-time trading center on the Santa Fe Trail, patrolled by city marshal Bat Masterson in 1882, has become a tourist destination that draws half a million a year to its museums, shops and extraordinary late-Victorian architecture.
Some 55 of these beautiful buildings stand downtown in the El Corazon de Trinidad National Historic District, which has a superb concentration of adobe and brick structures from the late 19th and early 20th centuries.
"I think we've finally been discovered," says Mayor Phil Rico. "We're the first stop as you drive north from New Mexico over Raton Pass. Visitors love the friendly people and the authentic architecture."
Start at the Trinidad History Museum to see the 1870 Baca House, built by entrepreneur John Hough. Three years later, he handed it over to Felipe and Delores Baca, in exchange for 22,000 pounds of wool.
The two-story house is adobe and Greek Revival, a rare architectural combination. It has a widow's walk and 18-inch walls. Four pieces of furniture remain from 1873, including a two-level hutch and a square piano.
"We have a pound of wool in the museum that you can pick up and imagine how
much 22,000 pounds is," says Director Kirby Stokes.
At the 1882 Bloom Mansion, visitors delight in the unusual French architecture, featuring a window cut in half by a stairway and ornate original woodwork.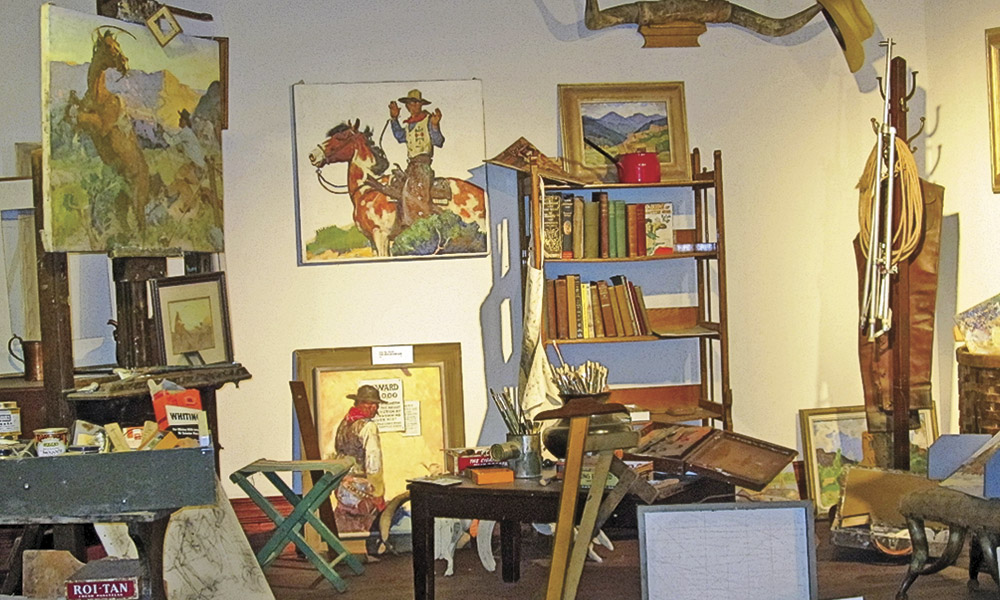 The A.R. Mitchell Museum of Western Art is housed in a 1906 dry goods store with a horseshoe-shaped mezzanine and pressed-tin ceiling. The facility features the works of artist Arthur Roy Mitchell, who created more than 160 Western pulp magazine covers from the 1920s through the 1940s, including for True West.
The museum also displays early Hispanic religious art, such as tinwork and penitente artifacts, as well as beaded moccasins, belts, blankets and rugs.
Trinidad's commitment to the arts got a boost in 2013 when it was named a Certified Colorado Creative District. The town boasts 150 artists in mediums from jewelry and gunsmithing, to painting, dancing, designing and more.
Take an air-conditioned trolley to see the interesting array of shops downtown. By walking the brick sidewalks, visitors can "feel the Western spirit and the modern age merge" into what Trinidad is today, says Economic Development Director Jonathan Taylor.
Popular downtown events include the Trinidaddio Blues Fest in August, which draws thousands to performances by headline acts. Artocade is the second-largest art car parade in the country, and June's Santa Fe Trail Days celebrates frontier history with square dancing, carriage rides, live music and more.
For out-of-town fun, drive the Highway of Legends Scenic Byway. Start in Trinidad and head west on State Highway 12 past the coke ovens in the former mining town of Cokedale. Watch for elk and black bear as you drive under the Spanish Peaks, named for early gold-hunters.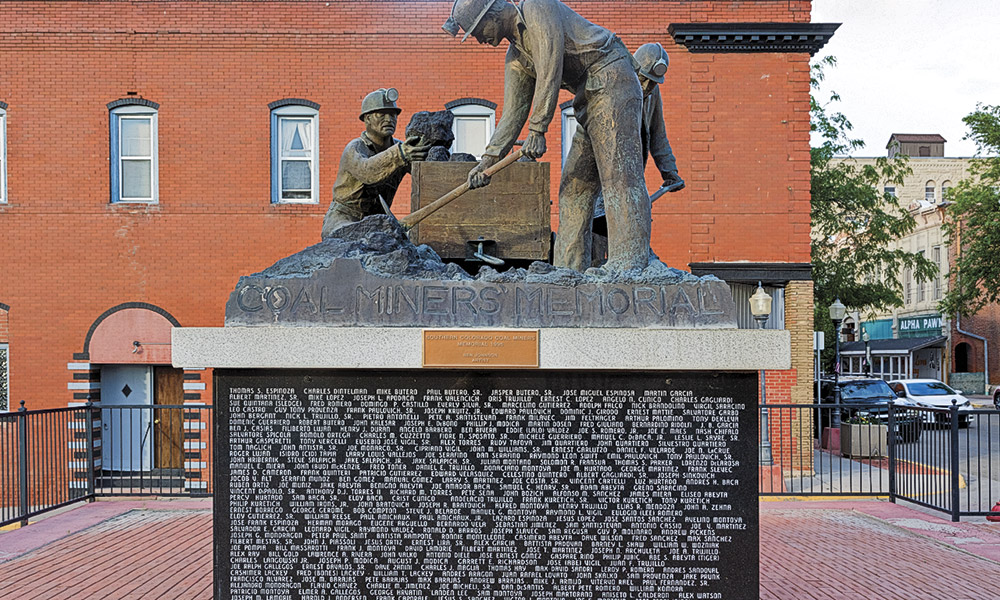 The 82-mile trip includes 9,938-foot Cuchara Pass and the offbeat community of Cuchara. Stop at the famous Dog Bar & Grill for a sip, and then stroll shops on the village boardwalk.
To complete your visit to Trinidad, see the beautiful bronze statue of explorer Kit Carson overlooking the Santa Fe Trail in Kit Carson Park, then drive into the hills north of town to Simpson's Rest, site of the landmark sign.
Its namesake, frontiersman and poet George Simpson, enjoyed sitting on the big sandstone bluff enjoying the views as he wrote. He was buried there in 1885.
Where history meets the highway
Trinidad and Las Animas County Chamber of Commerce
To plan your trip, stop at the Chamber at 136 West Main Street.
A.R. Mitchell Museum of Western Art
See work by Harold Von Schmidt, an orphan who became an illustrator for Collier's Weekly, Cosmopolitan and The Saturday Evening Post. He also worked on stories by Zane Grey and a deluxe edition of Willa Cather's 1927 novel, Death Comes for the Archbishop. • ARMitchellMuseum.com
Trinidad History Museum
Housed in four historic buildings from the coal-mining town's glory days, the Trinidad History Museum is a great place to start a heritage tour of the Santa Fe Trail city.
Southern Colorado Coal Miners Museum
See mining implements and photos from the Ludlow Massacre, a 1914 labor dispute, and a replica mine entrance with sheltering timbers.
Kids can ride a coal car on an 80-foot track. "Coal was our lifeblood and we're happy that contribution is being recognized," says Secretary-Treasurer Yolanda Romero.
• 219 W. Main Street •  (719)-846-8234
Louden-Henritze Archaeology Museum
At Trinidad State Junior College, see Tyrannosaurus Rex footprints and the skeleton of a mosasaur, a large marine reptile excavated by contractors working on a home in Trinidad.
Francisco Fort Museum
The 1862 adobe fort in La Veta, 53 miles from Trinidad on I-25, contains Hispanic and American Indian artifacts. When founder Col. John Francisco reached beautiful Upper Cuchara Valley, he reportedly said, "This is paradise enough for me." See Francisco Fort Plaza, built to protect against Indian raids.
Leo W. Banks is an award-winning writer based in Tucson. He is the author of the mystery novel Double Wide.