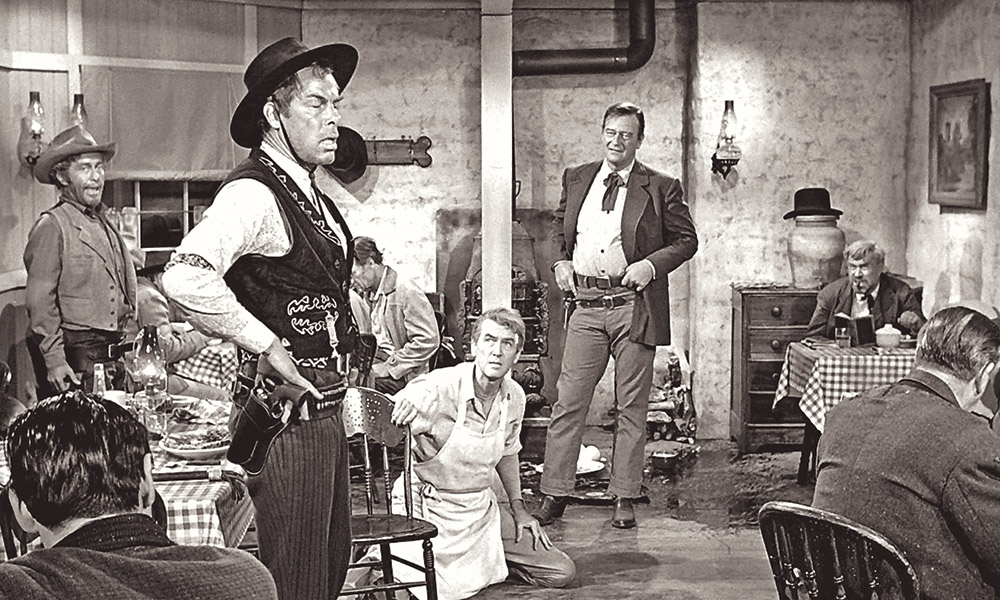 Leadville's mining boom exploded between 1878 and 1879—population between 6,000 to 8,000—and the Colorado frontier town gained a reputation for being raucous. Both John Henry "Doc" Holliday and Elizabeth "Baby Doe" Tabor once called it home.
Dining out was often a dangerous event, especially if you complained about your meal. Leadville waiters were known for their cantankerous attitude. A hotel boarder complained to his waiter about how his eggs were cooked, and the waiter promptly shot and killed him.
Even the frontier staple of coffee could get you into hot water. One visitor noted, in 1880, "When a man finds a fly in his coffee at a Leadville hotel his safest way is to write a postal to the landlord after leaving town. A complaint on the spot would lead to his being shot at."
Fear didn't stop pioneers from dining out in Leadville, but it did keep their comments in check. Eating at a good restaurant, like the one run by Alderman Dawes, also helped. At his restaurant, situated under Daniels & Fisher's store, he served fresh cooked food and tempting delicacies daily.
Locals enjoyed lunch or dinner at John Morgan's Board of Trade restaurant where Holliday frequented in 1884. The menu items included vegetable soup, clam chowder, roast ribs of beef, mutton stew, boiled corned beef and cabbage,  vegetables and baked macaroni with cheese.
The Vienna Café on Fifth Street offered tenderloin steaks and chops, in addition to the standard bill of fare. The café was known for its polite service, cleanliness and delicious meals. 
In 1888, the Zither Club offered meals with an international twist. It began with German fare, serving noodle soup, broiled frankfurter herring on toast, sauerkraut and potato salad, smearcase (cottage cheese) and Strasbourg pâté, olives and beer. The following week featured English fare: rare roast beef and Yorkshire pudding, browned potatoes and turnips, cheddar cheese, pickled pig's feet, chutney and ale. Future meals included menus from France and Italy.
The Delaware Hotel's history dates to 1886, when the Callaway brothers erected a building to house a mercantile, a dry goods shop and furnished lodgings. By 1899, John Callaway had turned it into the Delaware Hotel, where you can still rent rooms today. Yorkshire pudding was a popular accompaniment to the hotel's roast beef, so try this historical recipe that even the gunfighting dentist Doc Holliday might have enjoyed.
Yorkshire Pudding
3 large eggs
1 cup all-purpose flour
¾ cup whole milk
½ tsp salt
Vegetable oil or beef drippings
Preheat oven to 425°F. For five minutes, beat eggs and flour in a mixing bowl. Gradually add milk and salt, and beat until combined. Let batter sit for an hour. Place one  tablespoon of oil into each cup in a muffin or cupcake pan.
Bake in the oven for about 10 minutes. Take out, and add three to four tablespoons of batter to each cup. Bake for 15–20 minutes or until golden. Remove pan, and set each pudding on paper towels for a couple minutes. Serve hot.
Recipe adapted from Colorado's Fort Morgan Times, June 14, 1889
Sherry Monahan has penned The Cowboy's Cookbook, Mrs. Earp: Wives & Lovers of the Earp Brothers; California Vines, Wines & Pioneers; Taste of Tombstone and The Wicked West. She has appeared on Fox News, History Channel and AHC.