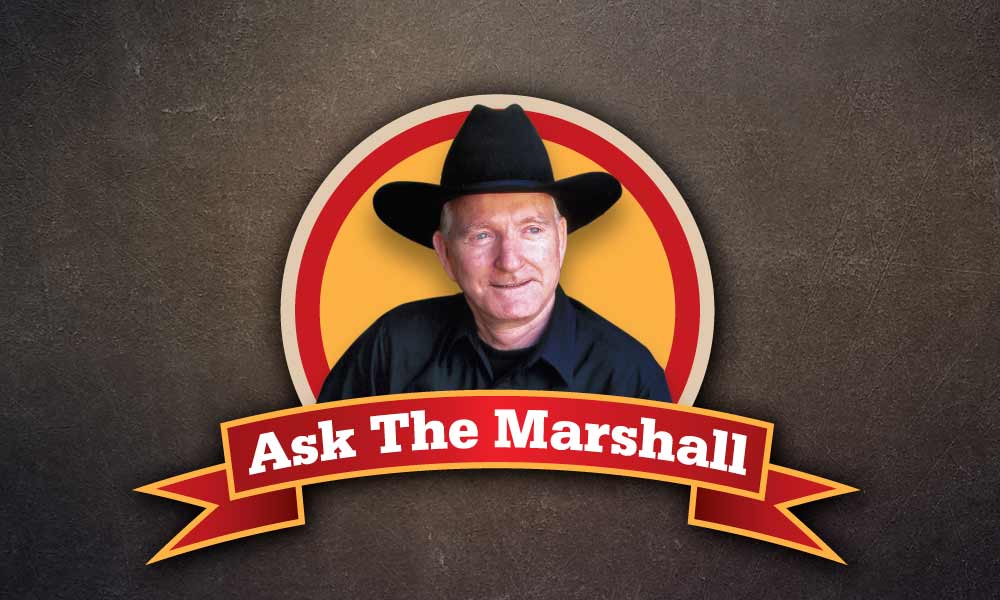 What did cowboys typically eat on a cattle drive?
Wes Shinn
Saratoga Springs, New York
Around 3 a.m., hours before cowhands climbed out of their bedrolls, the cookie grinded roasted coffee beans to make his blend of coffee—usually strong enough to "float a horseshoe."
Cookie then blended some sourdough with flour and water to make a large serving of biscuits. Then he'd cook up the bacon (sowbelly), potatoes and sourdough pancakes (flapjacks).
After breakfast, the cookie cleaned the plates, pots and pans before preparing dinner for the noon stop. The noon meal was meager; usually, cookie warmed up and served whatever was left from breakfast.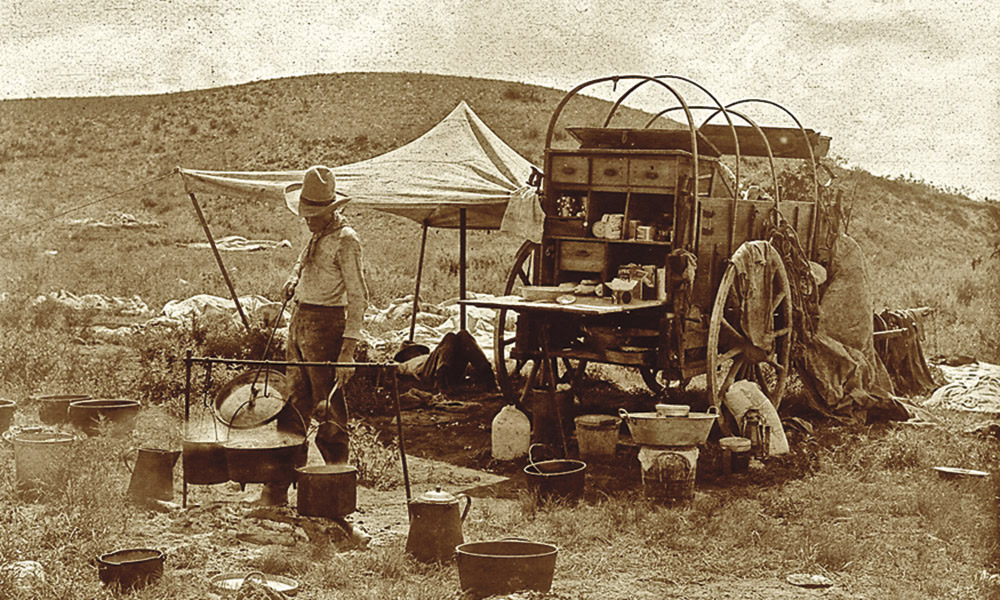 The cookie went hell-for-leather to prepare for the evening camp, collecting firewood or buffalo chips along the way for the campfire. The evening meal usually consisted of beans, salt pork, dried apples and an occasional beefsteak. A creative cookie was worth his weight in gold. He might find a prairie hen's nest and cook up a special dessert.
After evening chow, the cowhands sat around the fire, drinking coffee and telling tales, while cookie cleaned up, fed his sourdough starter and got things ready to repeat the process the next day.
The chuckwagon cookie was an invaluable part of a trail drive. He wielded considerable power in the outfit and might earn four times the pay of the cowhands. The cowboys depended on him for three square meals a day, come rain, snow or shine. His other duties included stakeholder on bets, arbiter on arguments, doctor and veterinarian, banker, barber and father-confessor.
Marshall Trimble is Arizona's official historian and vice president of the Wild West History Association. His latest book is Arizona Outlaws and Lawmen; The History Press, 2015. If you have a question, write: Ask the Marshall, P.O. Box 8008, Cave Creek, AZ 85327 or email him at marshall.trimble@scottsdalecc.edu.