The First City of the Sunflower State celebrates its Western heritage.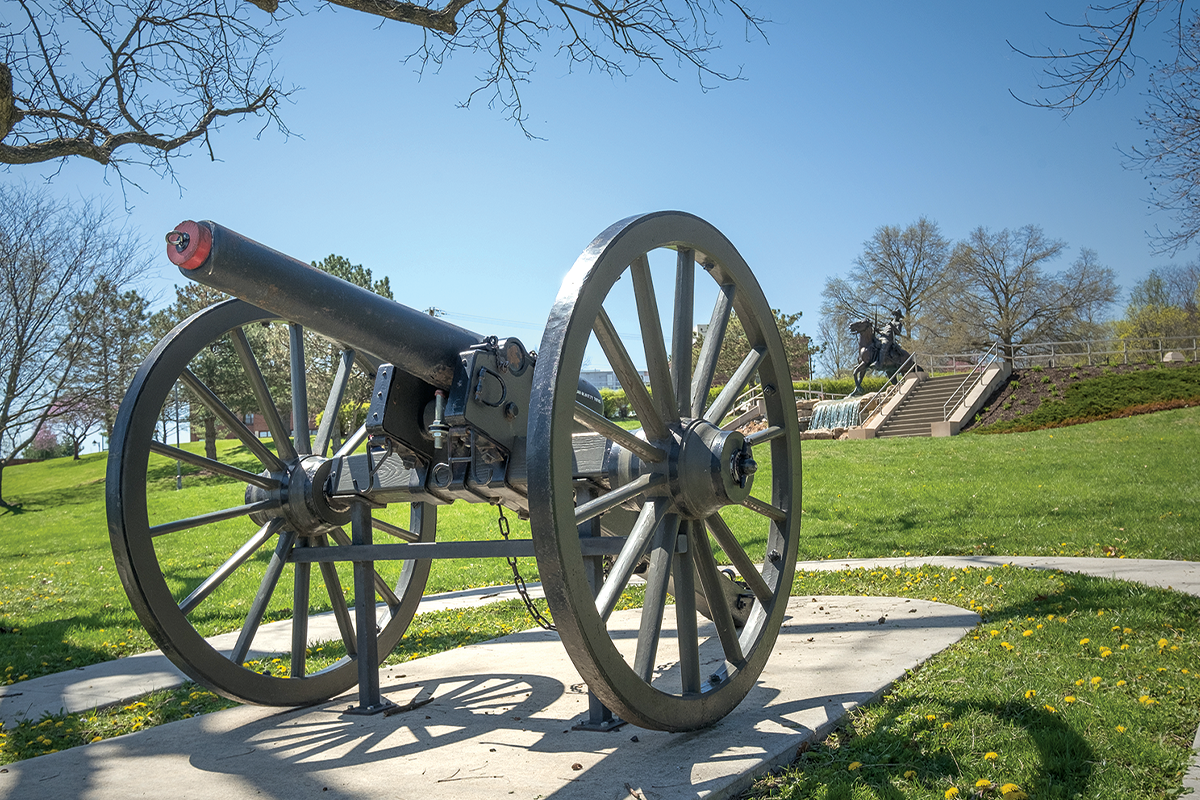 Leavenworth is known as the First City of Kansas, but its importance in settling the West transcends that provincial title. 
The town was founded in 1854, 27 years after Col. Henry Leavenworth led a garrison of soldiers from Jefferson Barracks, Missouri, to a site overlooking the Missouri River northwest of present-day Kansas City. There he established Cantonment Leavenworth in 1827, later called Fort Leavenworth, to protect the Western trade routes from Plains Indians and caravans traveling on the Santa Fe and Oregon trails. 
Fort Leavenworth, still operating after 195 years, has been described as the "most significant military post in the Trans-Mississippi West" and the "Post that opened the West."
Colonel Leavenworth,  after defeating the Pawnee Indians in a brutal campaign, was named a brigadier general, but word of that promotion never reached him before his death in 1834. That was two decades before his namesake town was established south of the fort. Leavenworth City, as it was initially known, was established amid bitter conflict over Kansas and Nebraska entering the Union as slave or free states. 
Today, Leavenworth is known nationally for its fort, the oldest west of the Mississippi, and the federal penitentiary, which incarcerated notorious criminals George "Machine Gun" Kelly, George "Bugs" Moran and Robert Stroud, better known as the Birdman of Alcatraz, who had an aviary at Leavenworth before he was transferred to Alcatraz. 
The military prison, nicknamed The Castle, opened in 1875 and operated until 2002, when a new facility opened. Its prisoners built the first federal penitentiary between 1897 and 1920. Prison guards would march 300 inmates three miles to the prison construction site to build the federal pen.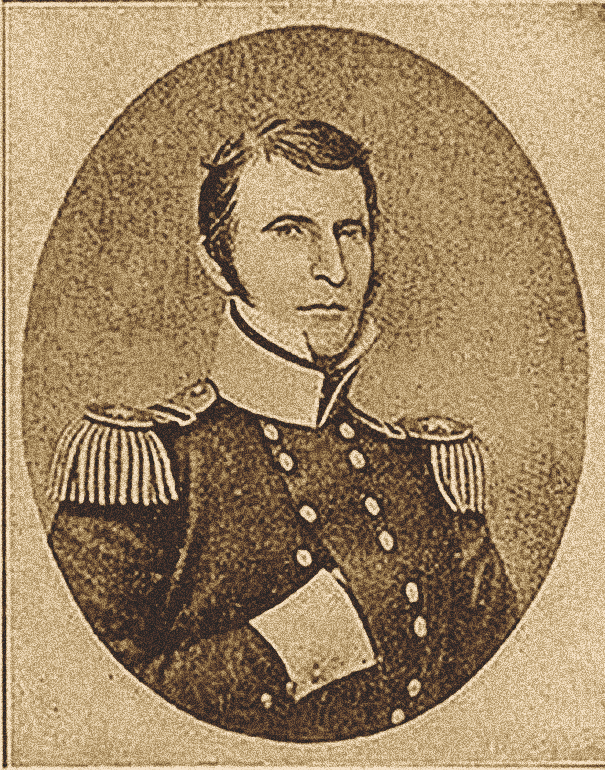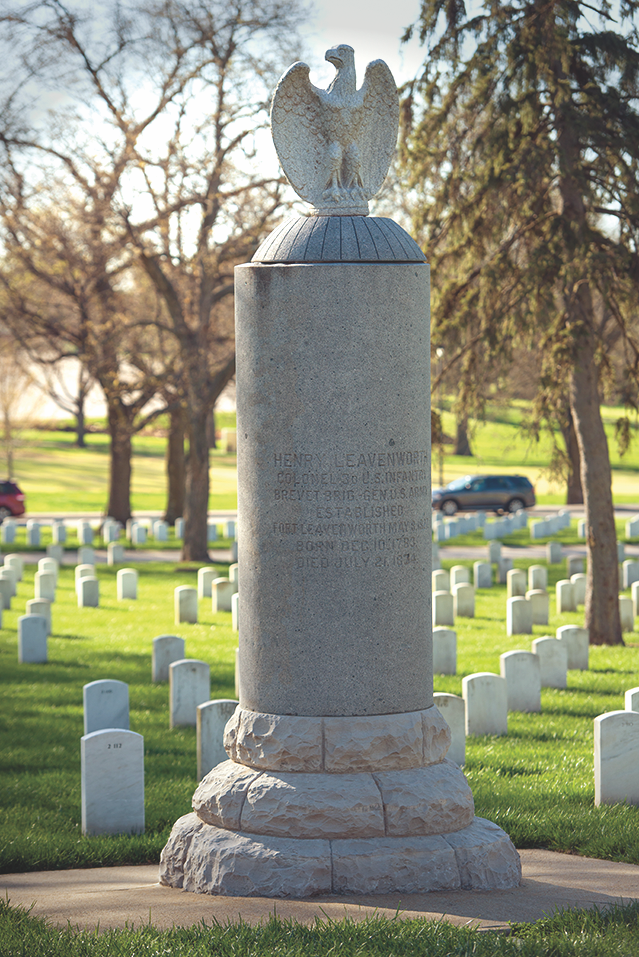 But today Leavenworth has more to offer than cell blocks and guard towers. 
"Fort Leavenworth is considered a national treasure with historic sites and homes, a world-class museum, the nation's premiere Buffalo Soldier monument and breathtaking views overlooking the Missouri River," said Kristi Lee, Leavenworth tourism director.
A central historic district includes more than 100 homes and buildings from the late 19th and early 20th centuries. That includes the 1869 mansion of Fred Harvey, the entrepreneur who opened 50 Harvey House restaurants across the West to greatly improve dining for Santa Fe Railroad passengers.
Leavenworth's beautiful 1888 Union Pacific Railroad Depot was restored and repurposed as a community center and gymnasium in 1988.
The restored Great Western Manufacturing Company warehouse, built between 1860 and 1910, formerly made cast iron stoves for Western settlers. It had housed a saloon and craft brewery but those have closed. 
Two of Leavenworth's popular attractions are the Frontier Army Museum and the C.W. Parker Carousel Museum. 
The Frontier Army Museum explains the opening of the Western frontier from 1804 to the early 20th century and Fort Leavenworth's role in that history. It preserves one of the finest collections of 19th-century military artifacts in the country, according to Lee.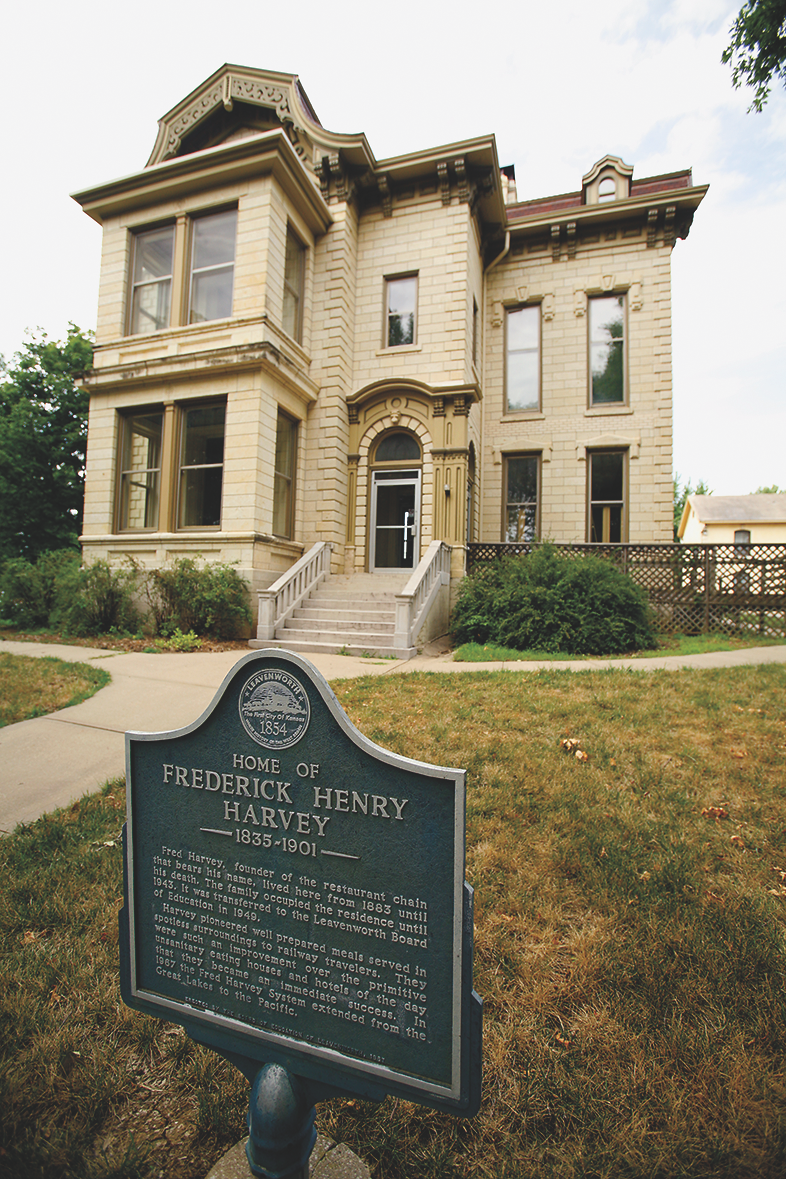 That includes a vast collection of horse-drawn vehicles that were repaired and stored in the Fort Leavenworth wagon shop. It also has a World War I-era Jenny biplane,
The lighter side of life is celebrated at the C.W. Parker Carousel Museum near the Leavenworth Landing Park on the Missouri River. A centerpiece of the museum is a refurbished 1913 C.W. Parker carousel.
Charles Wallace Parker (1864-1932) moved his business from Abilene, Kansas, to Leavenworth in 1910, bringing 75 employees and  a payroll of $3,000 per month. The Parker plant was affectionately known as the "Wooden Horse Ranch" for the business's finely carved equines. 
Parker's company built as many as 1,000 carousels and other equipment for amusement parks and carnivals. Over the decades, he was tagged as the "Amusement King," Carousel King" and "Napoleon of Amusement Devices." Parker died in 1932, but his son Paul kept the business operating in Leavenworth until 1955. 
The Buffalo Soldier Monument at Fort Leavenworth recognizes the contribuions of the Army's 9th and 10th Cavalry and 24th and 25th Infantry. The Black regiments were formed in 1866, including the 10th Cavalry at Fort Leavenworth. The monument, dedicated by Gen. Colin Powell in 1992, includes a 13-foot bronze of a Buffalo Soldier on a charging horse created by Texas sculptor Eddie Dixon.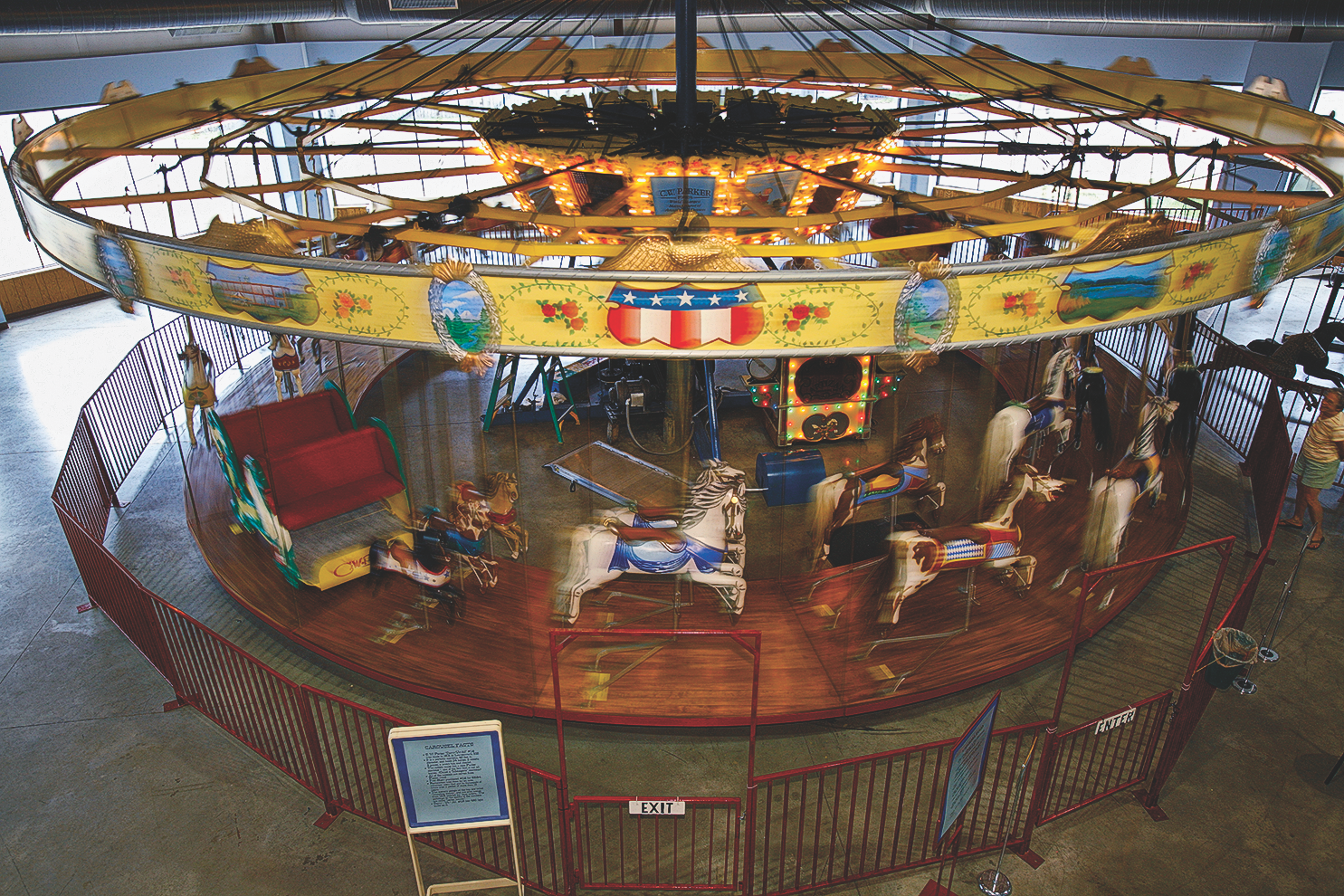 Fort Leavenworth is restricting visitation because of the Covid-19 pandemic. Until further notice, only visitors with legitimate business are allowed on the base. 
Fort Leavenworth is also the site of one of 14 national cemeteries created in 1862. The remains of eight Medal of Honor winners are interred at Fort Leavenworth National Cemetery. 
A 12-foot granite marker decorated with an eagle marks the grave of Brig. Gen. Henry Leavenworth.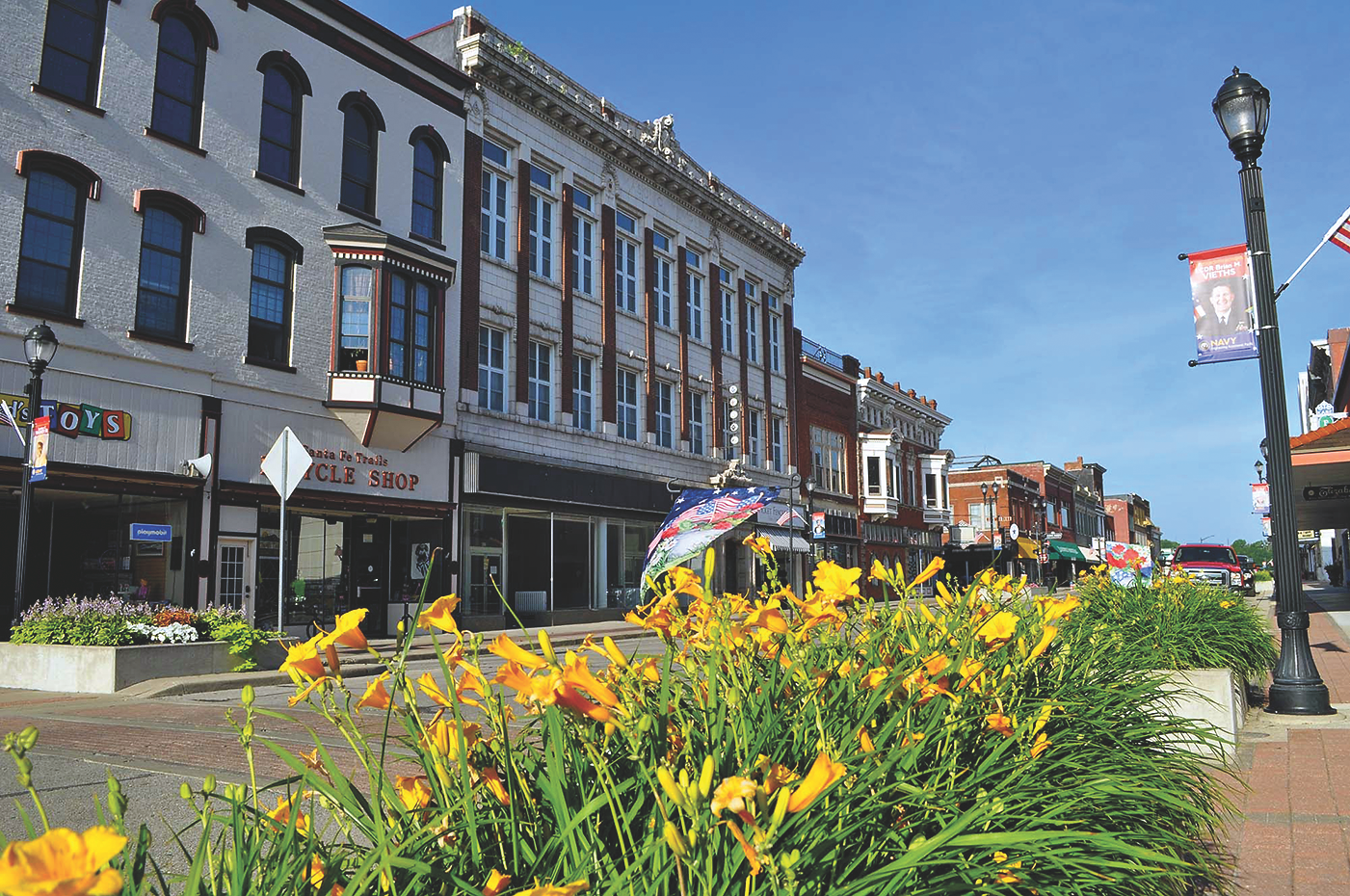 Where History Meets the Highway
FIRST STOP
Leavenworth Visitor Center, 100 N. Fifth St. 
VisitLeavenworthKS.com
RIDE A WOODEN HORSE
C.W. Parker Carousel Museum features a 1913 merry-go-round manufactured in Leavenworth. KansasTravel.org
PAY YOUR RESPECTS
Brigadier Gen. Henry Leavenworth and eight Medal of Honor winners are buried at the Fort Leavenworth National Cemetery. Cem.VA.gov
OLD ROLLING WHEELS
See the Army's horse-drawn vehicles used to settle the West at the Frontier Army Museum. 
FFAM.us
Peter Corbett moved West to Flagstaff in 1974 to attend Northern Arizona University, where he studied English and American Studies. He's been exploring Arizona and the West since then and had a 35-year career in Arizona journalism.