Our new favorite show in the Land of the Nitpickers.
All Images of "1883" Courtesy Paramount+/Robert Duvall Image Courtesy CBS Television
We love 1883. It is a breath of fresh air. But that's not to say we don't have issues with the history. Our intrepid editor, who shall remain nameless (you could look him up in the masthead) maintains that the show could have also been called 1843, because that seems close to the era that Taylor Sheridan wanted to portray in his epic Texas to Montana wagon train prequel to Yellowstone. 
But that doesn't fit the fictional Dutton family tree timeline. 
And, by that, ahem, Stuart Rosebrook means that by 1883 the In-dins of the Great Plains and Rocky Mountains were all on their respective reservations (see the 1883 map on pages 28-29), and the perils of running out of supplies and water on an overland trail had been greatly diminished because a wagon train from Texas to Oregon or Montana would never be too far from an established Army post or town. Abilene had ceased being a Chisholm Trail cowtown several years prior to the events portrayed, and, well, we could go on and on, because we are, in fact, Nitpickers with a capital N. 
In this issue we lovingly give you detailed insight into the state of the West in 1883 and follow up on some of the characters portrayed, or who they seem to have been modeled on. This was a fun one.
A Big Lid Homage to The Same Hat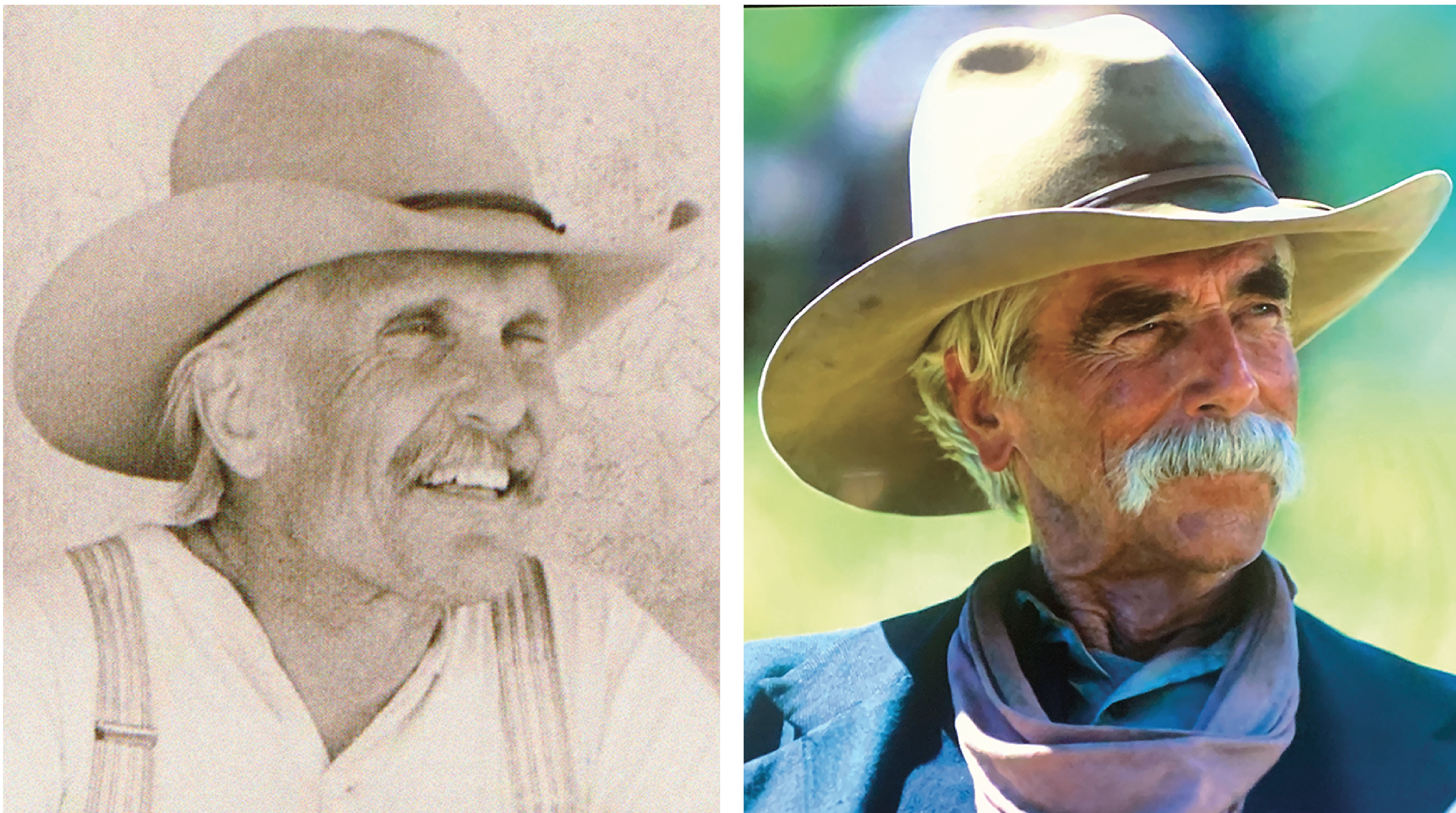 Robert Duvall (left) in Lonesome Dove and Sam Elliott in 1883 both sport the same crease and brim style, which, in the old days, was called the Tom Mix Dip, Montana Crease or Western Slope but today has become known as the "Gus" in honor of Duvall's character Augustus "Gus" McCrae. The hat style is actually from the 1920s, but it's so ingrained in the popular culture now that it is deemed authentic.
Elsa Rocks the Cowboy World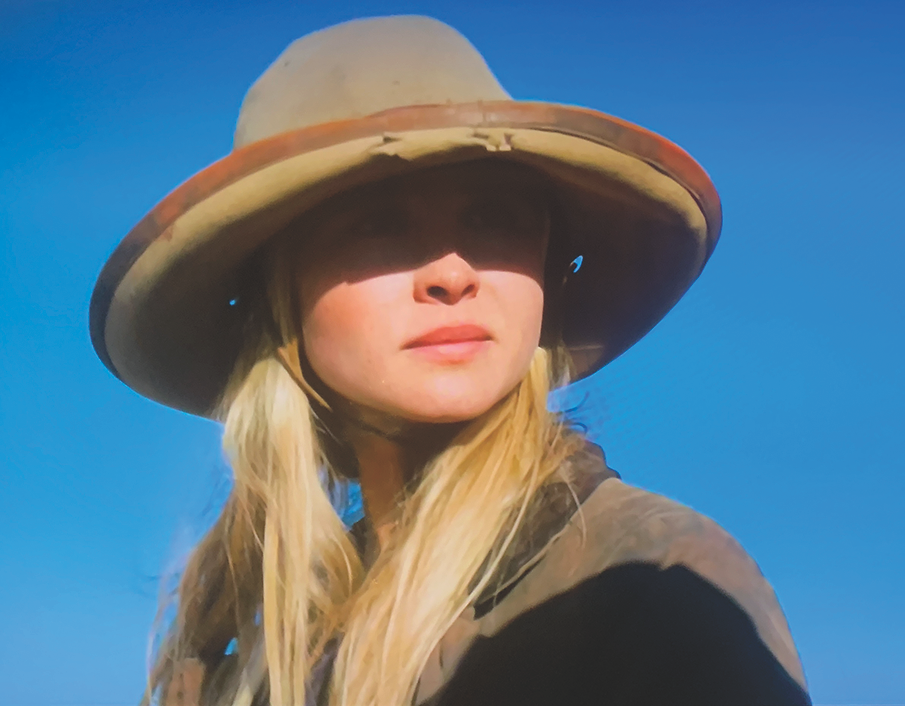 I have to say, my biggest joy in the whole dang shebang, is the cowboy hat Elsa ends up wearing to wonderful effect. And, unlike many movie cowboy hats, hers gets some serious wear and tear as the episodes mount up. I also loved her confession when she said she realized she is a "cowboy." Not a cowgirl. A cowboy, without apologies or gender-specific politics.