Brian Lebel's Old West Auction in Mesa, Arizona, is always a movie collector's paradise.
All Images Courtesy Brian Lebel's Old West Auction Unless Otherwise Noted
Western outfits make a statement from top to bottom. The crown of the outfit is the cowboy hat, something which has become a symbol of the American West. So when it comes to collecting the West, it is not surprising that cowboy hats, particularly from American celebrities, are hot items. That certainly was the case at Brian Lebel's annual Old West Auction in Mesa, Arizona, on January 22. A total of 65 cowboy hats brought in prices from $100 to $45,000 each, fetching a cumulative $128,400.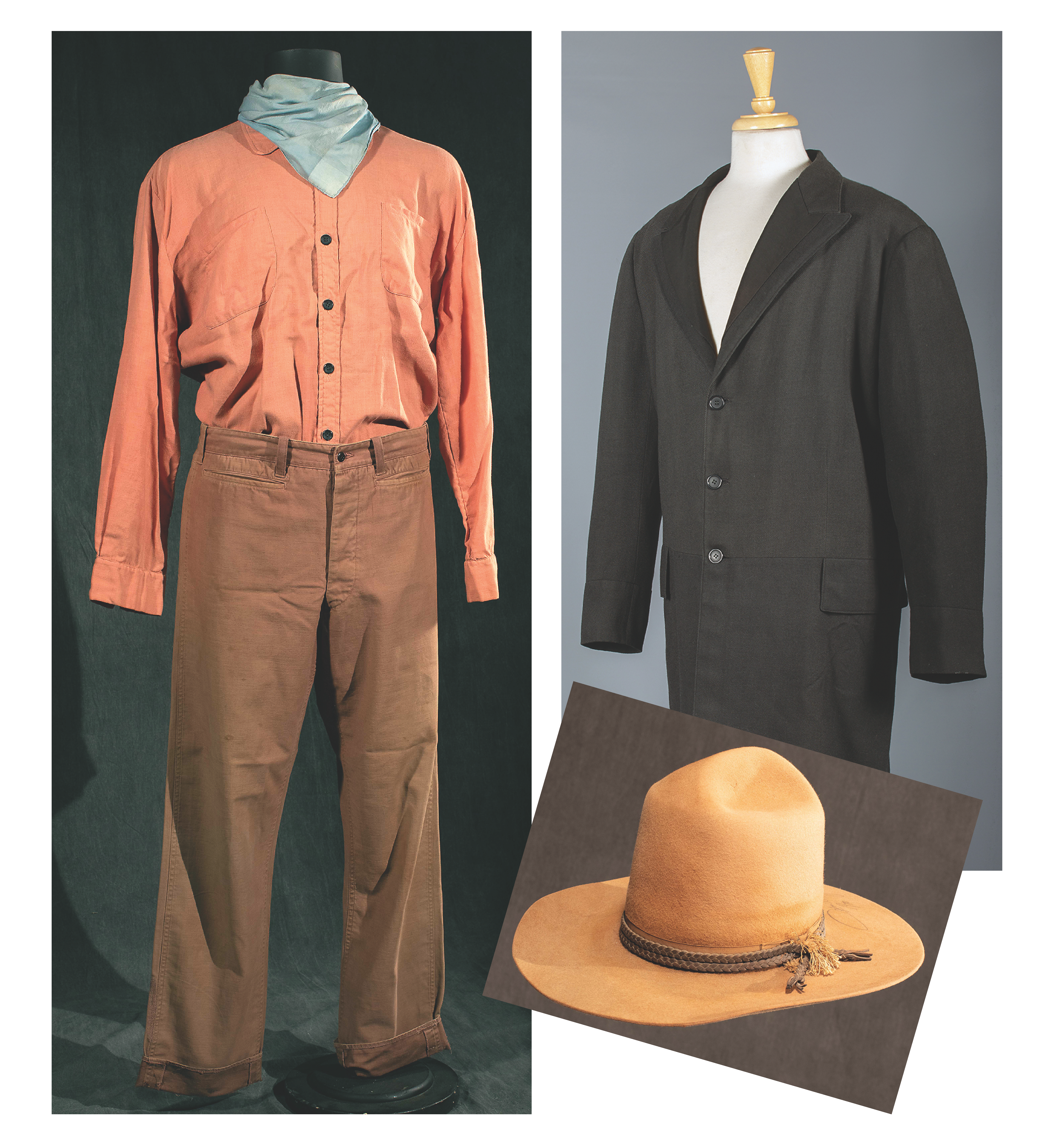 The hats that brought the highest bids belonged to cowboy stars. Top seller was John Wayne's autographed hat from The Searchers, which went for $45,000. A hat presented by early cowboy star Tom Mix to a friend fetched $7,500, while a hat made by Hollywood designer Nudie for occasional cowboy actor and crooner Dean Martin went for $4,250. 
Among other items at Lebel's Mesa auction was a wide diversity of horse gear, American Indian artifacts and works of art. A special feature was the Flood family's collection of art, photos and archival materials from Western artists Joe De Yong, Will James and Maynard Dixon. There were also several notable hats in the Flood collection, including Charles Russell's personal hat and Joe De Yong's hat, illustrated by him with two cowboys.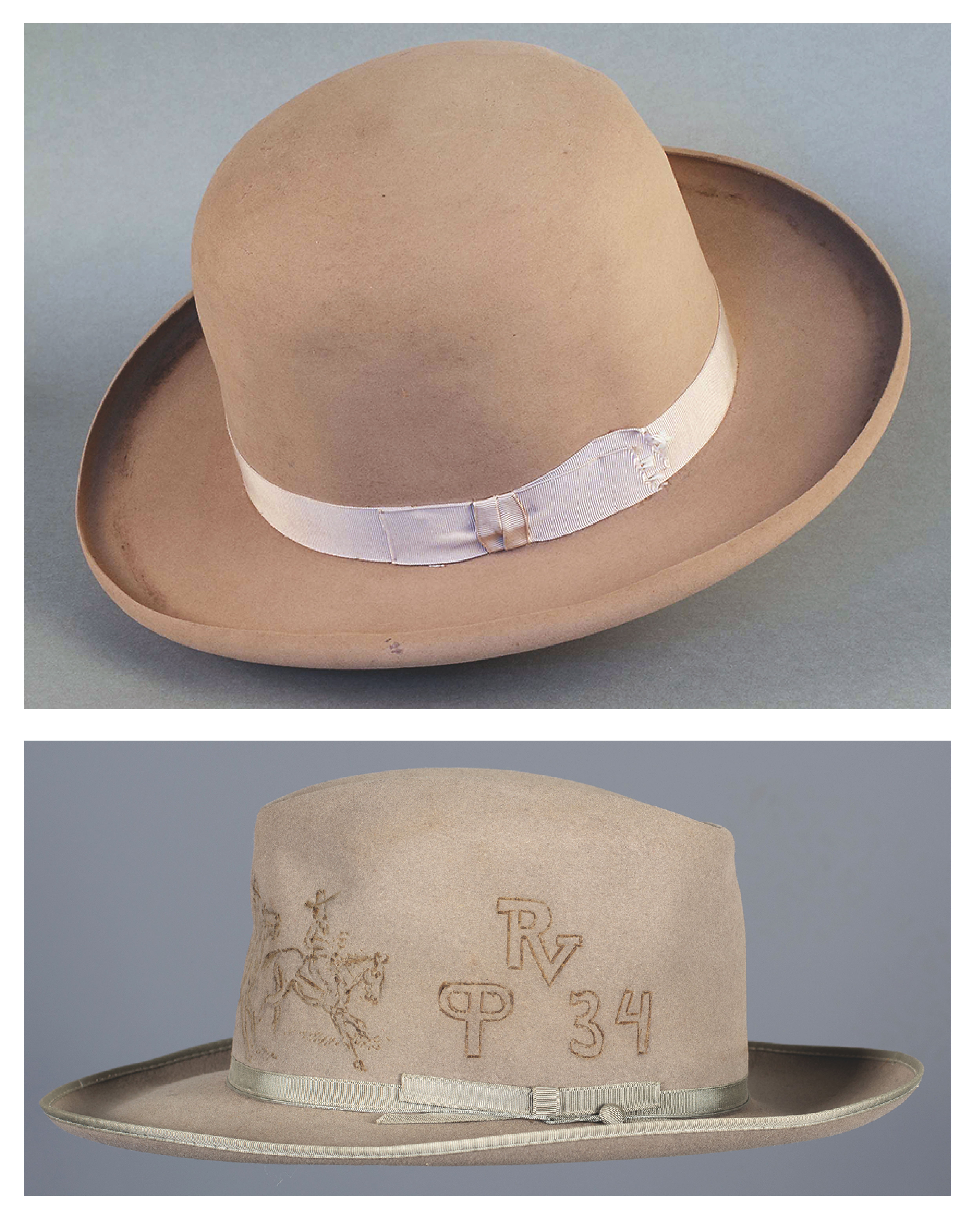 In addition to hats, other Western-worn items did well at the auction. A frock coat and an ensemble of shirt, pants and kerchief worn by John Wayne went for $19,000 and $7,000. Edward Bohlin's personal gold-filigreed belt buckle brought $40,000, while a pair of spurs created and worn by Bohlin hammered out at $200,000, far exceeding the highest estimate of $125,000. Three-thousand-five-hundred dollars was the going price for a pair of Tres Outlaws boot with an O.K. Corral theme, while another pair of Tres Outlaws "Poker" boots went for $2,750. 
From head to toe, the Mesa auction proved to be a Western haberdasher's delight.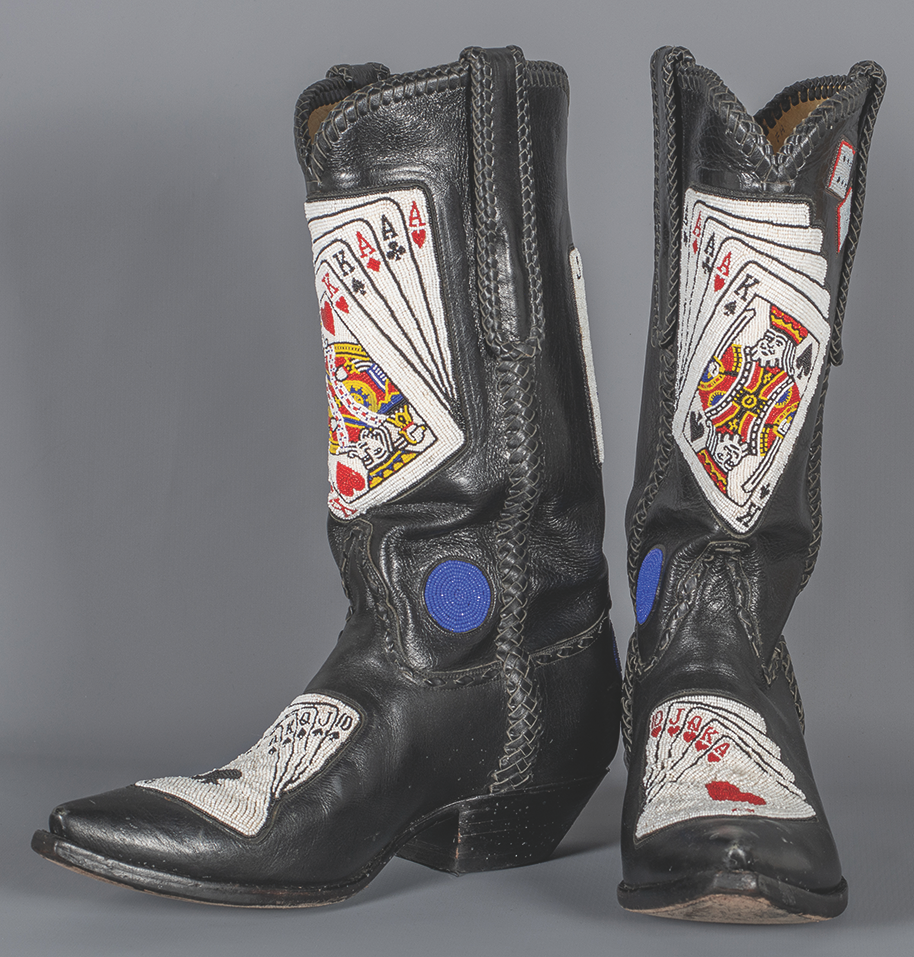 Upcoming Auctions
May 13-15, 2022
Premier Firearms Auction #85
Rock Island Auctions (Rock Island, IL)
RockIslandAuctions.com • 800-238-8022
June 5, 2022
Antique Firearms, Armor, Militaria & Civil War Memorabilia
Heritage Auctions (Dallas, TX)
HA.com • 214-528-3500
May 18-19, 2022
Extraordinary Firearms
Morphy Auctions (Denver, PA)
MorphyAuctions.com • 877-968-8880