Adventures await across the Silver State for the visitor who loves small towns and history.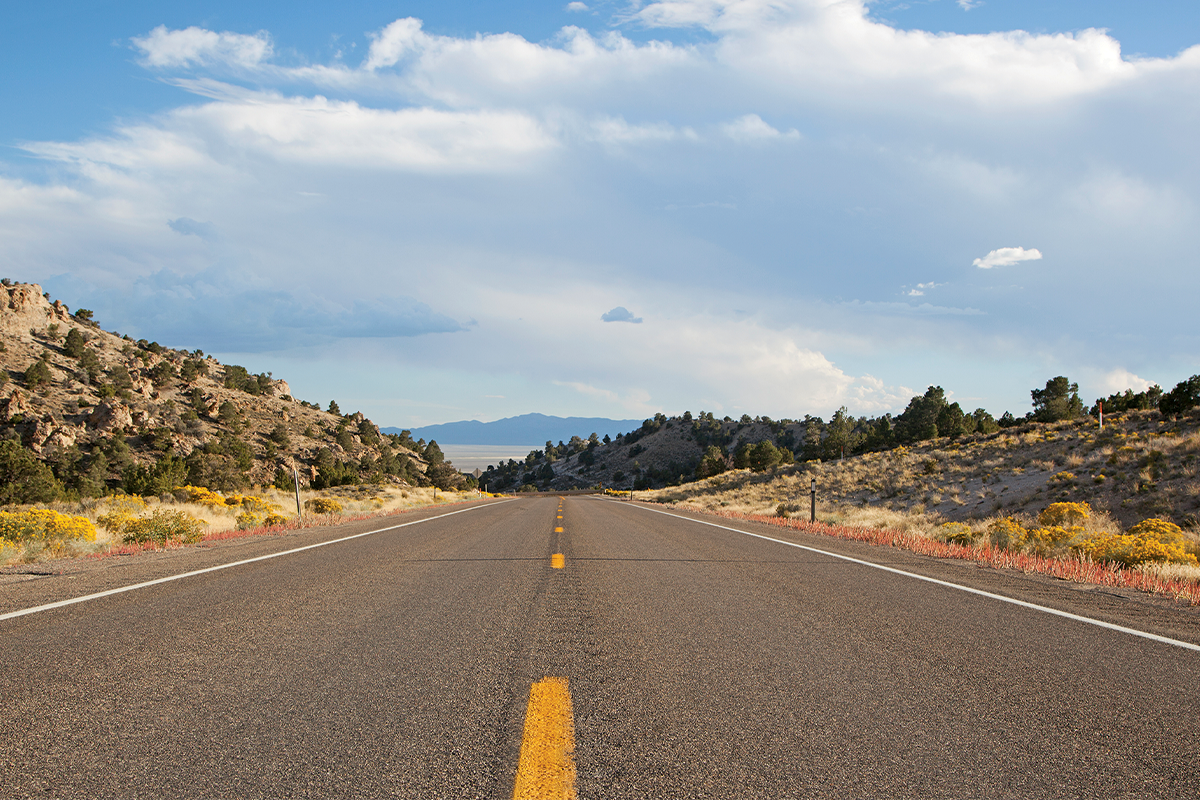 Growing up in Southern California, I spent a great deal of time traveling with my family across the Mojave Desert to Arizona to visit family in Phoenix and tour the Grand Canyon State. I admit I have been to more places in the 48th state than any other, even though California is my home state, but in the last few years I have discovered a state that I want to explore from end to end and return to on a regular basis: Nevada.
That's right, the Silver State, well known for the Loneliest Highway in America (U.S. 50), the historic Comstock region of Virginia City, and the bright lights of Las Vegas and Reno, all of which are great reasons to visit Nevada. U.S. 50 can be driven in a day between Utah and California, but if you do that, you will miss the chance to visit the historic towns of Ely, Eureka, Austin and Fallon, let alone Great Basin National Park and side trips to historic sites and unforgettable ghost towns. My point is, slow down, take your time, and if you can't do it all in one trip, plan on going back and visiting one or more regions each time you return. 
And if you love the outdoors, skiing, fishing, hiking, hunting, birding, geo-caching or off-roading, make sure and go prepared because Nevada is an adventure waiting to happen.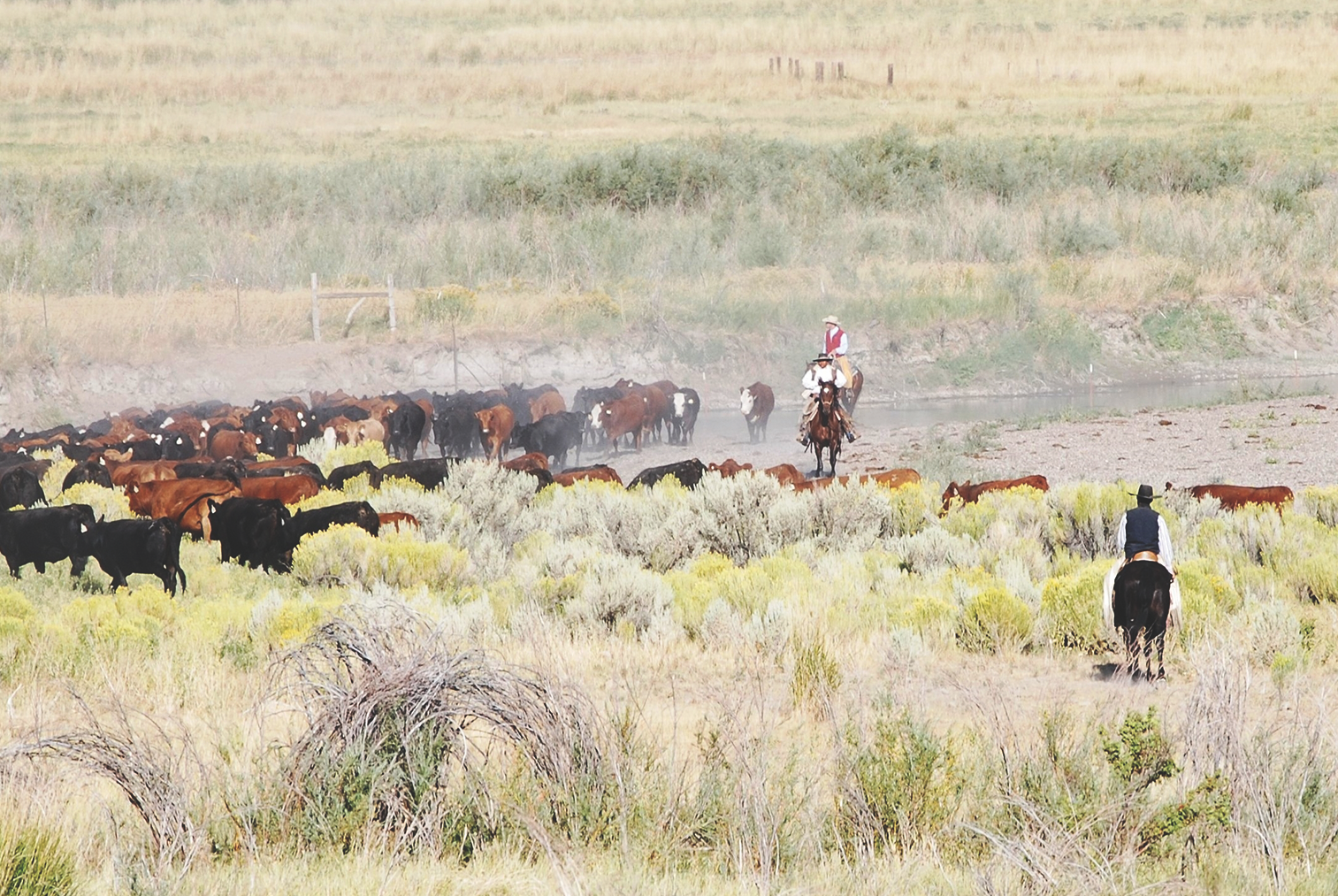 Driving Nevada
Recently I completed what I call a circumnavigation of the Silver State, with my only regret being that I did not have a month to do it. Nonetheless, I enjoyed every mile of the road trip which began and ended crossing The Mike O'Callaghan–Pat Tillman Memorial Bridge over the Colorado River at Hoover Dam on the Nevada-Arizona border. I saw hundreds of miles of some of the most beautifully snow-covered peaks, endless desert valleys, lost cell-service for 150 miles and enjoyed the hospitality of small towns and big cities, east to west and north to south across the state. And I can't wait to go back. 
So where should you start when planning an Old West heritage trip to Nevada?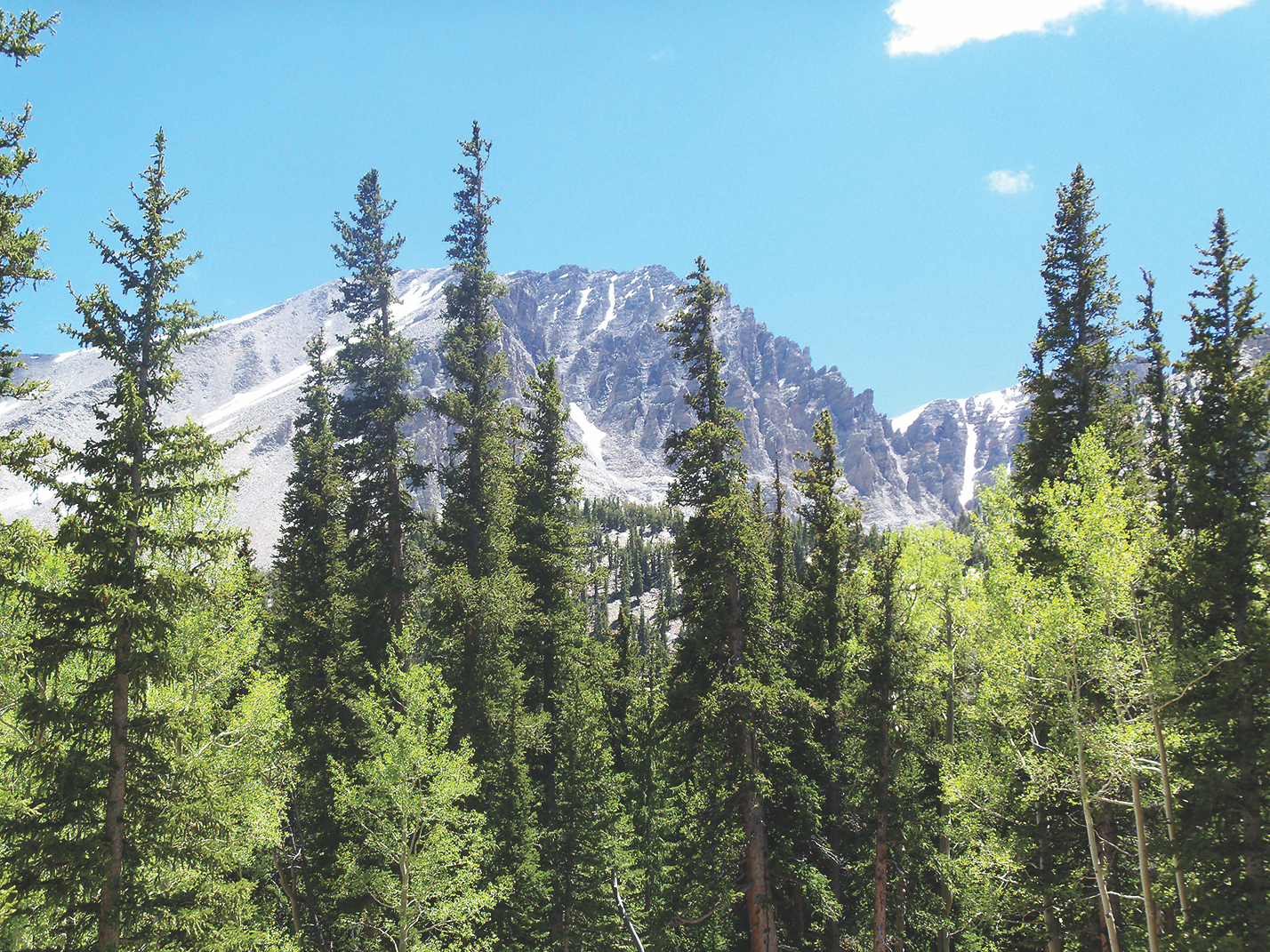 In many ways, it depends on how you plan to arrive in the Great Basin state—by car or plane—and from which direction. Nevada is served by two major airports in Las Vegas and Reno; one interstate, I-80 across the northern tier of the state' four historic U.S. Highways, 93, 95, 6 and 50; and dozens of state and county roads that travel deep in and out of the hinterlands of Nevada's deserts, valleys and mountains. And, of course, major parts of the state are controlled by the U.S. military and will never be accessible to the public—no matter the route. 
Your Nevada adventure should be determined first by how many days you have for your vacation, how you will arrive and if it is a round or through trip. Just know that even a long weekend while enjoying the bright lights of Las Vegas can include a tour of cultural heritage sites such as the Nevada State Museum and Old Las Vegas Mormon Fort, or in the Lake Tahoe-Reno area, don't miss the Nevada State Railroad Museum and State Museum-Carson City.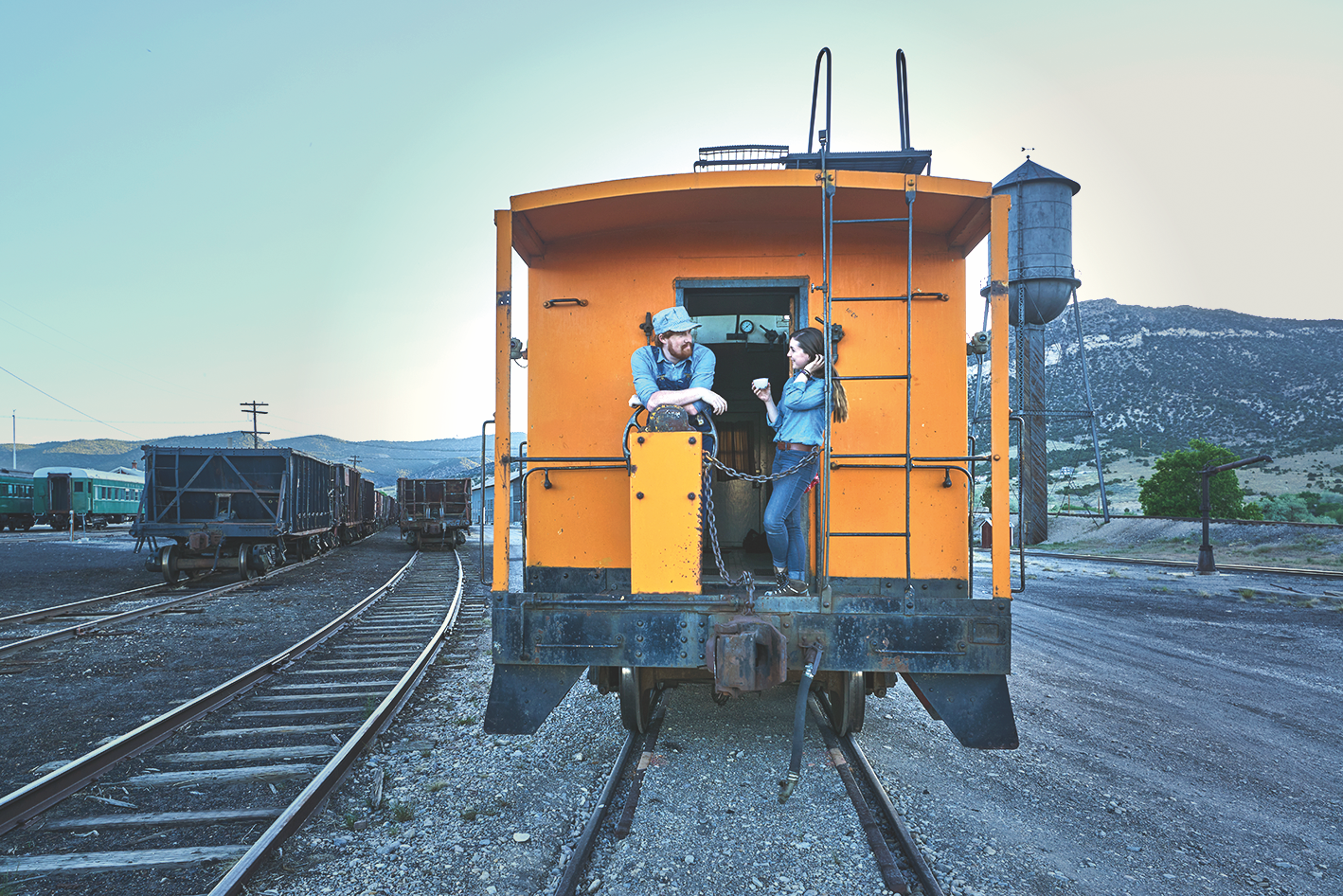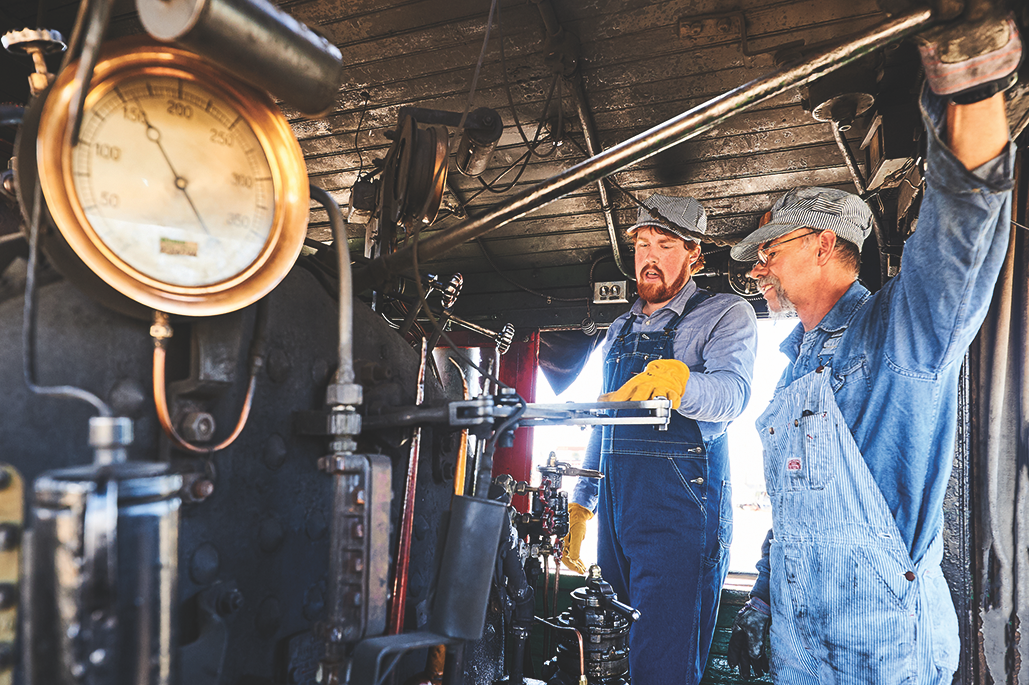 Ely
The first time you arrive in the mountain railroad town of Ely you will be completely surprised by how beautiful the surrounding mountains are—especially in winter. U.S. 93 winds up a mountain grade and then drops into the town of Ely (if you are coming from the south via Las Vegas). It is nestled in Steptoe Valley, a basin that extends for nearly 100 miles along the highway in eastern Nevada. Many first-time visitors will schedule a tour of the Northern Nevada Railway Museum (see Jana Bommerbach's Old West Saviors column on page 18) and book a ride on the steam- or diesel-driven heritage passenger train. I highly recommend the museum tour as well as a ticketed ride on the train and attending one of railroad's specialty events. 
The historic downtown  Hotel  Nevada is walking distance from Ely's historic district, but the mountain town also has good choices in national chains. 
The most difficult choice to make after settling into Ely for a few days is which way to go from there. Head north to I-80 and the crossroads of Wells, go south on U.S. 6 to Tonopah (a good choice if on a tour of just southern Nevada), or west on U.S. 50 for a tour of the historic towns along the National Historic Pony Express Trail to the Nevada-California line. For those who are returning to Utah, a right turn out of Ely on U.S. 50/6 will take you to Baker, Nevada, and the Great Basin National Park before crossing a nearly 100-mile stretch of the Great Basin Desert to Delta, Utah. 
Elko
From Ely, the drive on I-93 to Wells is through some of the least populated areas of the state and cell service can be very spotty for many miles at a time. Gas up in Ely, as there are few stops along the way to Wells. Once to I-80, turn west to Elko, with the vast northern deserts of the state to the north and the Humboldt Mountains to the south. Thousands of California 49ers and emigrants followed this route west to California, while an equal number took it back east. Later, hard-working Chinese laborers built the Central Pacific Railroad lines across the unforgiving landscape. Even later, U.S. 40, known as "America's Main Street," was the first paved highway across Nevada, following the same basic pathway as the emigrant trail and railroad. Today, the interstate is an easy way to quickly get to Elko (less than 50 minutes) and its heritage-rich community. A side trip on Nevada 230 south to the crossroads of Nevada 229-227 will connect you to 227 to Elko past the Ruby Mountains and the quaint village of Lamoille. The side trip will add an hour to your drive, but if the weather is good and you have the time, why not? Just gas up and enjoy.
In Elko, book a room at a national motel chain or at the historic Star Hotel, which is walking distance from the railroad city's historic district. First and foremost, don't miss a tour of the Western Folklife Center, JM Capriola Co. Saddle Shop, home of Garcia Bits & Spurs. A short drive from downtown is the Northeastern Nevada Museum, one of the finest heritage sites in the region. You are in beef country, so enjoy a good steak at the Star Hotel restaurant.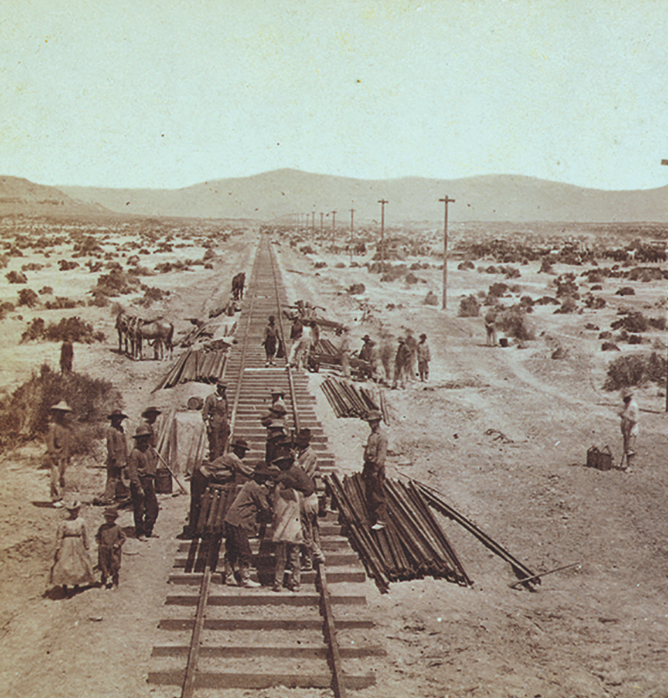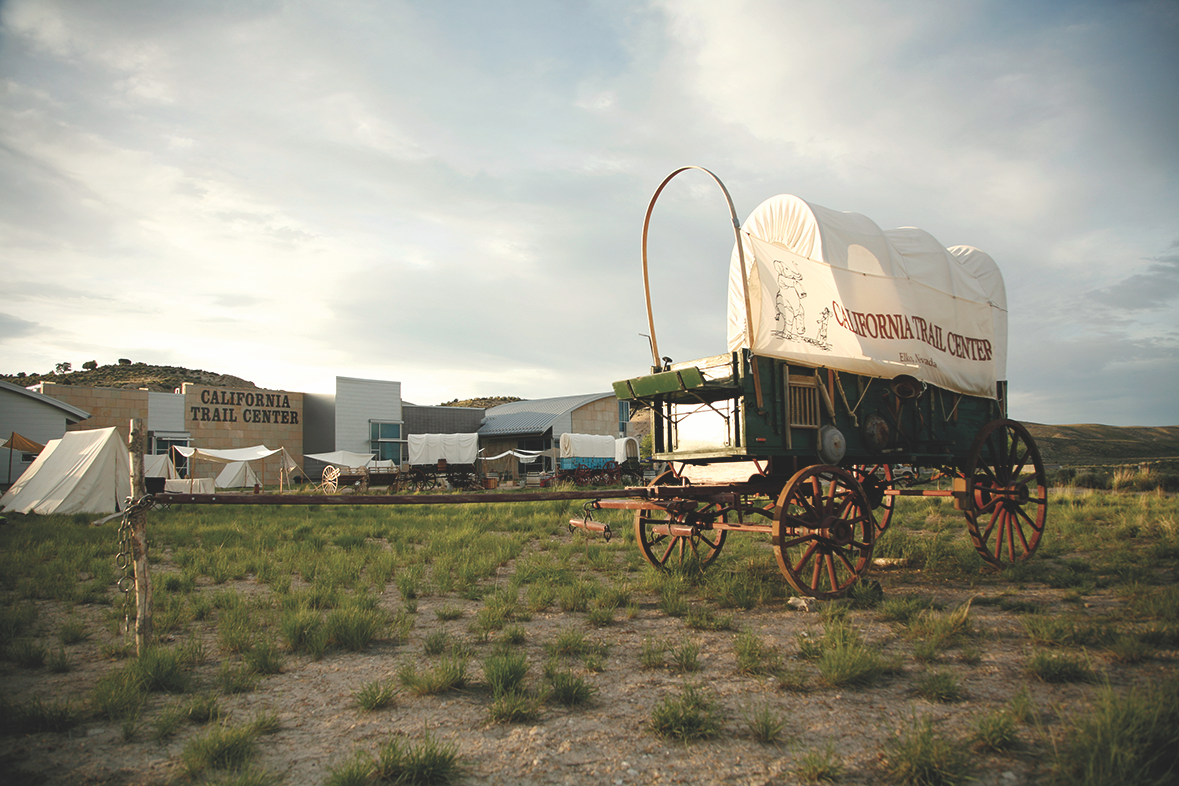 Winnemucca
The town of Winnemucca was founded by the Central Pacific Railroad in 1868 at the site of Frenchman's Ford on the Humboldt Trail. Almost two hours west of Elko, the route retraces the original routes of the California Trail and the C.P.R.R's section of the first Transcontinental Railroad. The crossroads city is named after the well-respected local Paiute leader, is well-known for its annual Ranch Hand Rodeo every March, but is also home to the Humboldt Museum, with exhibits on archaeology, mining, emigrants, ranching and the region's Indigenous people. While northern Nevada's buckaroo culture is celebrated throughout much of the state, Winnemucca and the high plains of Nevada's deserts and mountain valleys also attracted sheep ranchers and Basque shepherds from Spain. As one of the nation's centers of Basque culture, Winnemucca hosts an annual Basque Festival, which in 2022 will be held June 11-12. 
From Winnemucca drive west on I-80 to Reno, Carson City and the historically rich Comstock region of the state, or go north on U.S. 95, following the Winnemucca-to-the-Sea Highway to Medford, Oregon, and Crescent City, California. Many emigrants going to Oregon followed this southern route to the fertile farmlands of the Beaver State.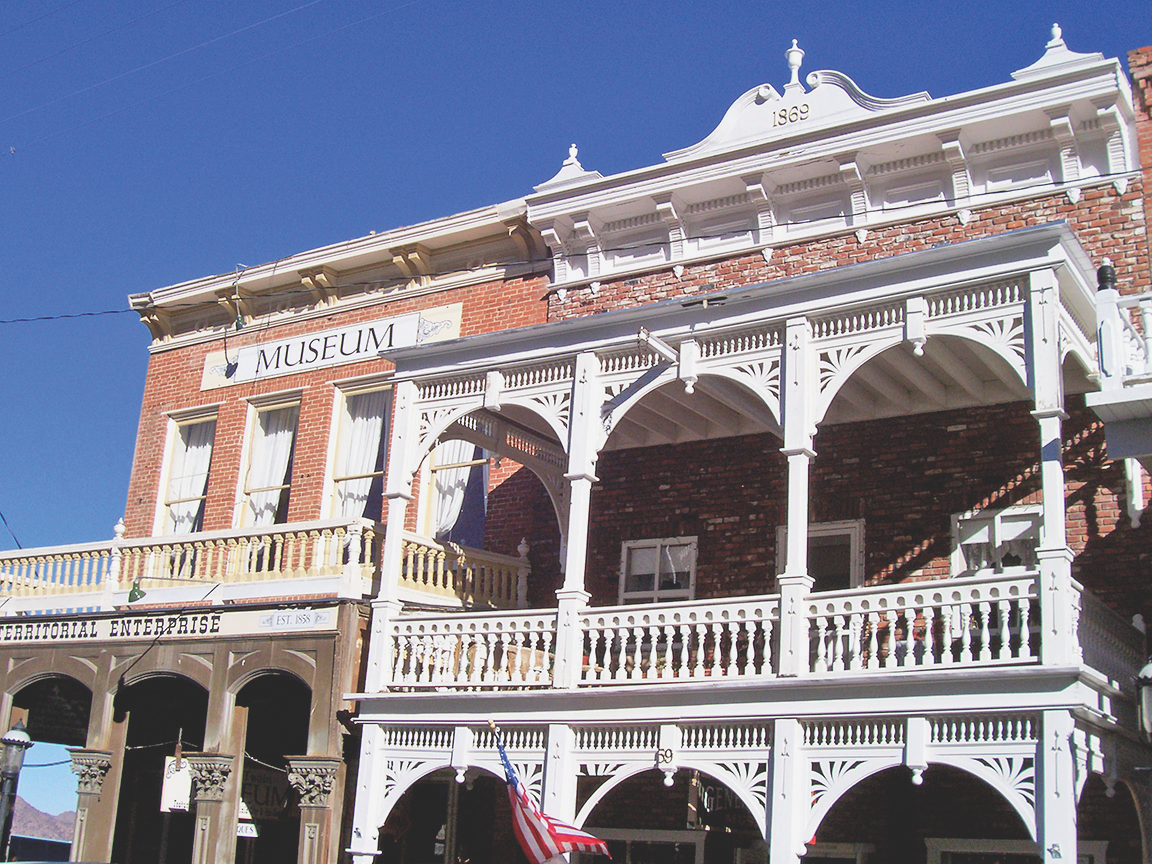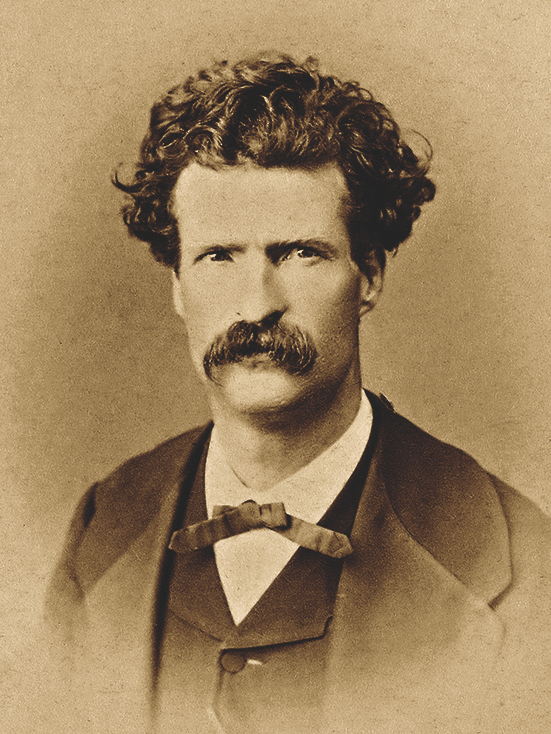 The Comstock
After the 1859 discovery of silver in the Comstock Lode became known across the country miners poured into the region that would become home to the towns of Virginia City, Gold Hill, Silver City and Dayton. Not too far away Genoa, Reno and the capital city of Carson City began to develop. The region  was once just known by fur trappers, 49ers, emigrants, trailblazers and transcontinental travelers going to and from the Pacific Coast and its goldfields. 
Today, modern-day explorers can immerse themselves in Comstock history and stay at one of the many local hotels, which vary from Lake Tahoe Casino resorts to historic inns in Virginia City. Whatever your budget is for overnight accommodations, historic properties, museums and districts are ready to be explored. Don't miss at least a long weekend in Virginia City and a ride on the Virginia and Truckee Railroad between the National Historic Landmark and Carson City. When in Dayton, don't miss the Historical Society of Dayton Valley's museum and its great mining exhibits. While in the state's oldest town, Genoa, enjoy a drink at the state's oldest thirst parlor, the Genoa Bar, serving customers since 1853.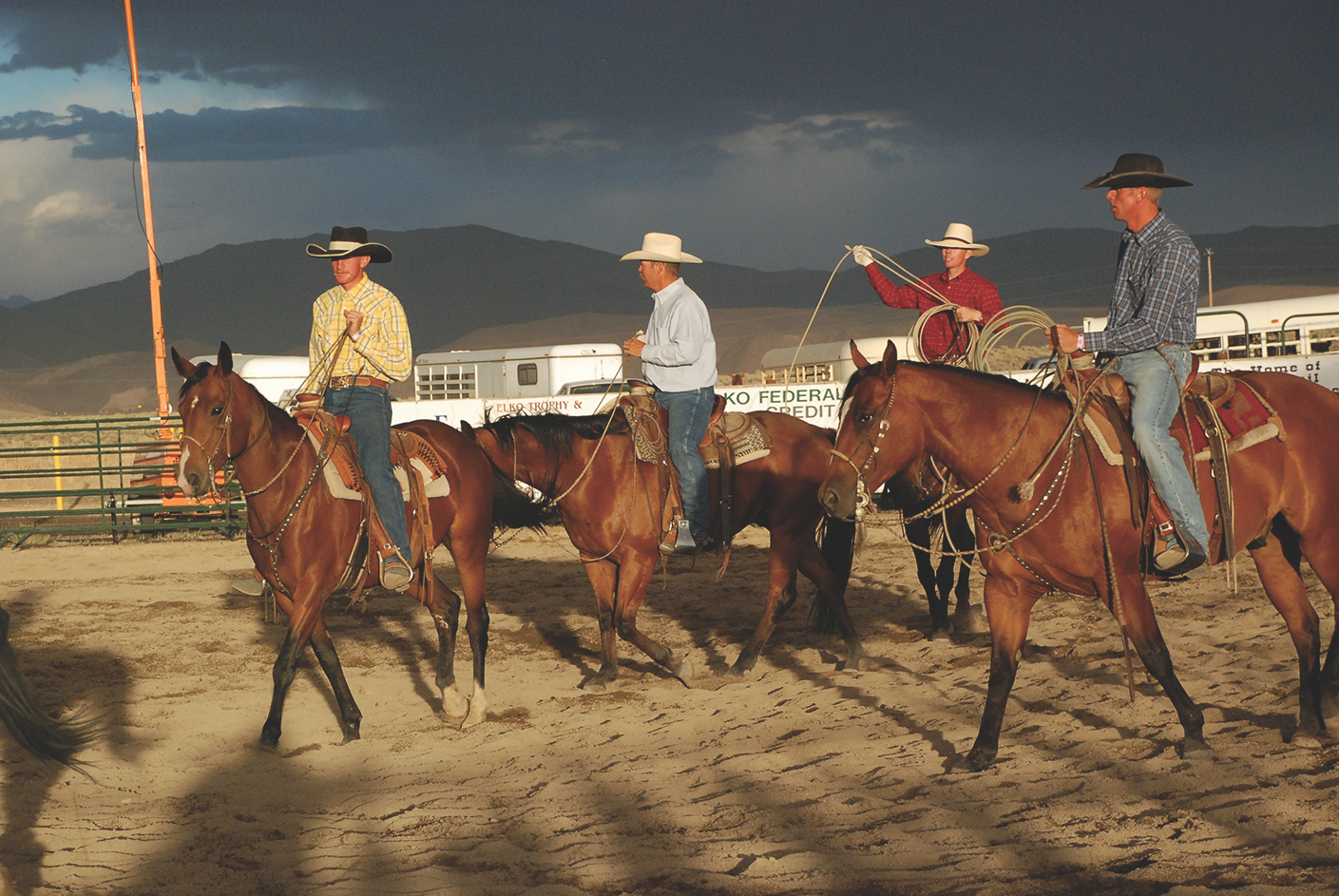 Tonopah
Anyone who has traveled across southwestern Nevada on U.S. 95 knows that between Las Vegas and Reno, Tonopah is a great place to stop and stay a few days to explore the historic mining region while relaxing at the elegantly restored Mizpah Hotel. Founded in 1907 after silver was discovered and the desert hillsides filled up with eager miners, today Tonopah maintains its Western heritage through the Tonopah Historic Mining Park, the Central Nevada Museum and its historic downtown district (don't miss a walk through the pioneer cemetery) anchored by the Mizpah and the recently restored Nevada State Bank & Trust building, now home to the Belvada Hotel. Both hotels were restored by owners Fred and Nancy Cline, who also happen to be the owners of the Tonopah Brewing Company and Cline Wines, which are proudly served at the Mizpah's restaurant. Enjoy a long weekend in the old mining town, relaxing, shopping and exploring the history of the area.
The two local mining museums should not be missed if you have an interest in local history and the boom years of Tonopah's silver and gold mines. Both museums have interior and outdoor displays, but you need to be prepared to hike at the Mining Park if you want to see all of it on foot. If not, sign up for one of the park's docent-led Polaris driven tours. 
After Tonopah, if you are not on your way home, keep the road trip going by heading west on U.S. 95/6 to California's Sierra Nevada. Make sure you didn't forget your fishing gear, because the summer trout fishing is spectacular in Mammoth Lakes. Guaranteed, you will be making plans to return to the Silver State but you'll never forget to bring your camera, binoculars, hiking gear—or your dreams of wide open spaces!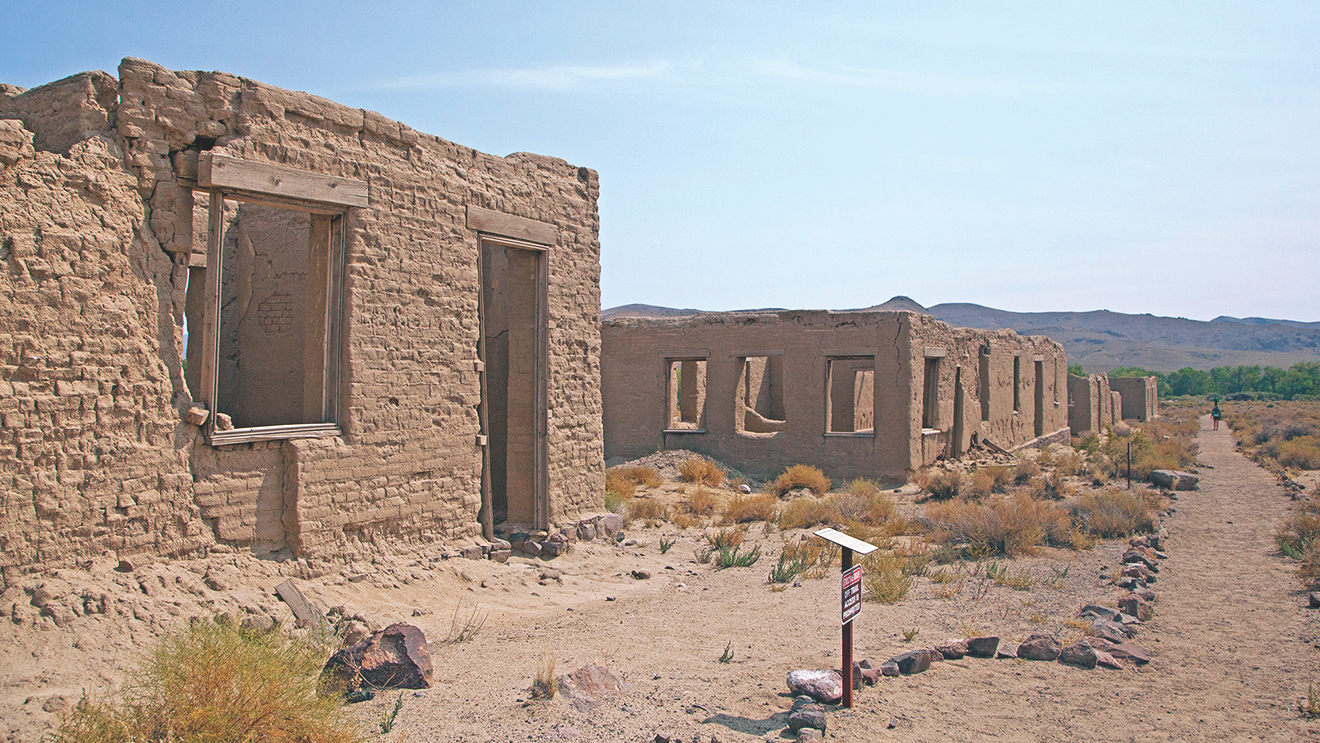 A Wide Spot in the Road: Nevada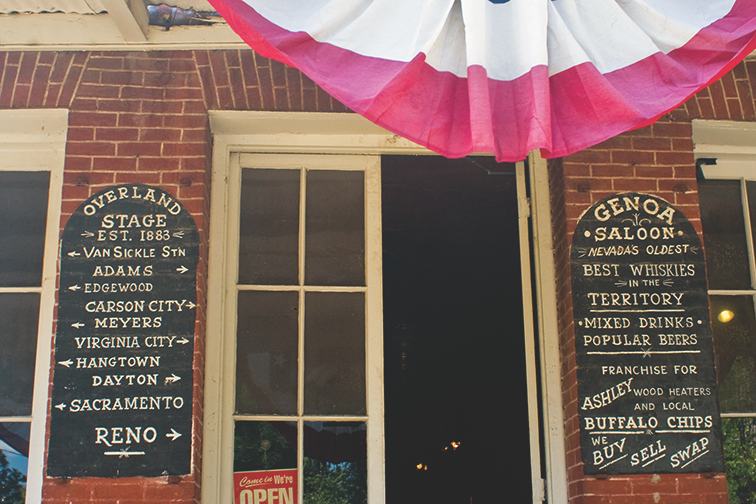 Northeastern Nevada Museum
Original art by Will James is reason enough to visit the museum but add to that  the seasonal exhibitions of cowboy gear, wildlife and pioneer items, and it's a well-rounded place. The Bob Chow Collection showcases a unique display of firearms that were popular during the settlement of the West in the 19th century. MuseumElko.org
Good Eats & Sleeps: 
Eats: Cellblock Steakhouse, Ely; Garibaldi's, Elko; Bakaara, Basque Bistro, Winnemucca; Genoa Bar and Saloon, Genoa; Bucket of Blood Saloon, Virginia City; Tonopah Brewing Company, Tonopah 
Sleeps: Hotel Nevada, Ely; The Star Hotel, Elko; Best Western, Winnemucca; White House Inn, Genoa; The Gold Hill Hotel, Virginia City; The Mizpah Hotel, Tonopah
Stuart Rosebrook is always ready for a road trip to the great state of Nevada.