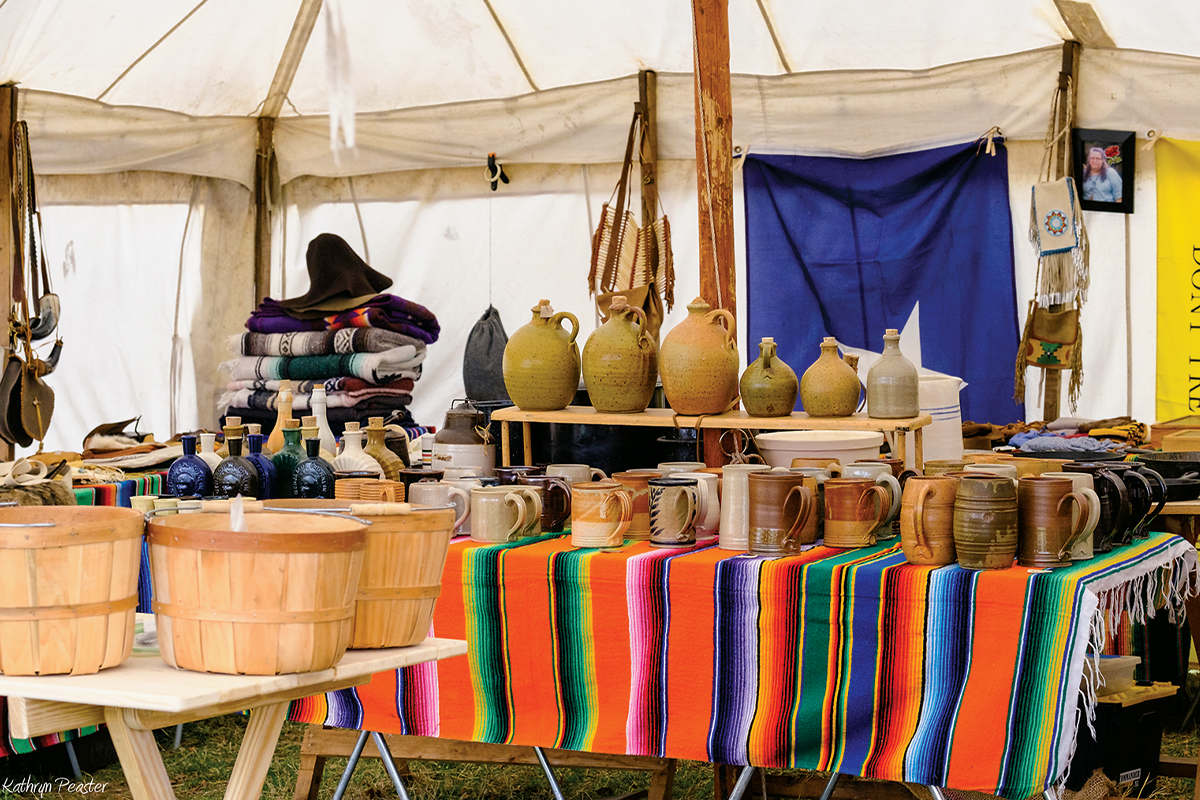 ART SHOWS
Scottsdale Art Auction
Scottsdale, AZ & Virtual, April 8-9: The auction featuring items from a consortium of leading American art dealers is considered one of the finest annual events for collectors of classic Western art.
480-945-0225 • ScottsdaleArtAuction.com
Desert Caballeros Western Museum's Cowgirl Up! Exhibit & Sale
Wickenburg, AZ, April 1-30: "Cowgirl Up!" turns the spotlight squarely on women's voices and perspectives, serving up a new, deeper understanding of the American West. Since its debut in 2006, "Cowgirl Up!" has been a major national event for Western women artists.
928-684-2272  • WesternMuseum.org\
Western Spirit: Scottsdale's Museum of the West's exhibition The Gathering: Cowboy Artists of America Annual Western Miniatures Show and Sale
Scottsdale, AZ, April 1-10: Since its founding by four prominent Arizona artists, Cowboy Artists of America (CAA) has been recognized as one of the most influential artists' groups in the nation's history.
480-686-9539 • ScottsdaleMuseumWest.org
AWARD SHOWS
Western Heritage Awards
Oklahoma City, OK, April 8-9: The awards honor the best literature, music, film and television reflecting the heritage of the American West.
405-478-2250 • NationalCowboyMuseum.org
HERITAGE FESTIVALS
Fiesta San Antonio
San Antonio, TX, March 31 through April 10: Old San Antonio and Old Mexico celebrations include fandangos, art shows and a pilgrimage to the Alamo mission.
877-273-4378 • Fiesta-SA.org
Rose Tree Parade & Festival
Tombstone, AZ, April 8-10: The weekend kicks off under the World's Largest Rose Tree in the courtyard of the Rose Tree Museum when an outstanding Tombstone High School student is crowned Rose Queen. A pancake breakfast, old-fashioned box lunch auction and the annual Rose Parade are just a few of the celebration's featured events each year.
520-457-3326 • TombstoneRoseTree.com  
Arbor Day Celebration
Nebraska City, NE, April 29: The home of the first Arbor Day, in 1872, celebrates with free trees, a chili cook-off and a parade.
800-514-9113 • NebraskaCity.com
Wild Wild West Fest
Andrews, TX, April 23-24: Western heritage is celebrated with cowboy mounted shooting demonstrations, a BBQ cook-off, live music and more.
432-523-2695 • WildWildWestFest.com
MUSIC

 
Llano Fiddle Fest
Llano, TX, April 1-3: Texas musicians of the past are celebrated with a competition featuring some of the best fiddlers from Texas and beyond.
325-247-5354 • LlanoFiddleFest.com
RE-ENACTMENTS
Bandera Cattle Company Gunfighters
Bandera, TX, April 2, 9, 16, 23, 30: Experience the excitement of the Wild West with the award-winning Bandera Cattle Company Gunfighters.
830-796-3045 • BanderaCowboyCapital.com
STOCK SHOWS & RODEOS
Oklahoma Quarter Horse Spring Show
Oklahoma City, OK, April 6-10: The region's finest quarter horses compete for ribbons and prizes in a wide array of classes.
405-440-0694 • OKQHA.org
TRADE SHOWS
Trappings of Texas
Alpine, TX, April 12-14: The nation's second-oldest trappings show offers cowboy gear and traditional Western art at the Museum of the Big Bend.
432-837-8143 • MuseumoftheBigBend.com
WRITERS CONFERENCES
62nd Annual Arizona-New Mexico History Convention
Las Cruces, NM, April 7-9: The Historical Society of New Mexico and the Arizona History Convention Board present the Annual Arizona-New Mexico History Convention, where history researchers, professional historians and students will share the results of their research labors with each other and the general public. True West's Bob Boze Bell, Jana Bommersbach and Stuart Rosebrook will participate. 
520-628-5774 • ArizonaHistory.org