The Earp brothers' trail from Prescott to Tombstone is a treasure trove of historic sites.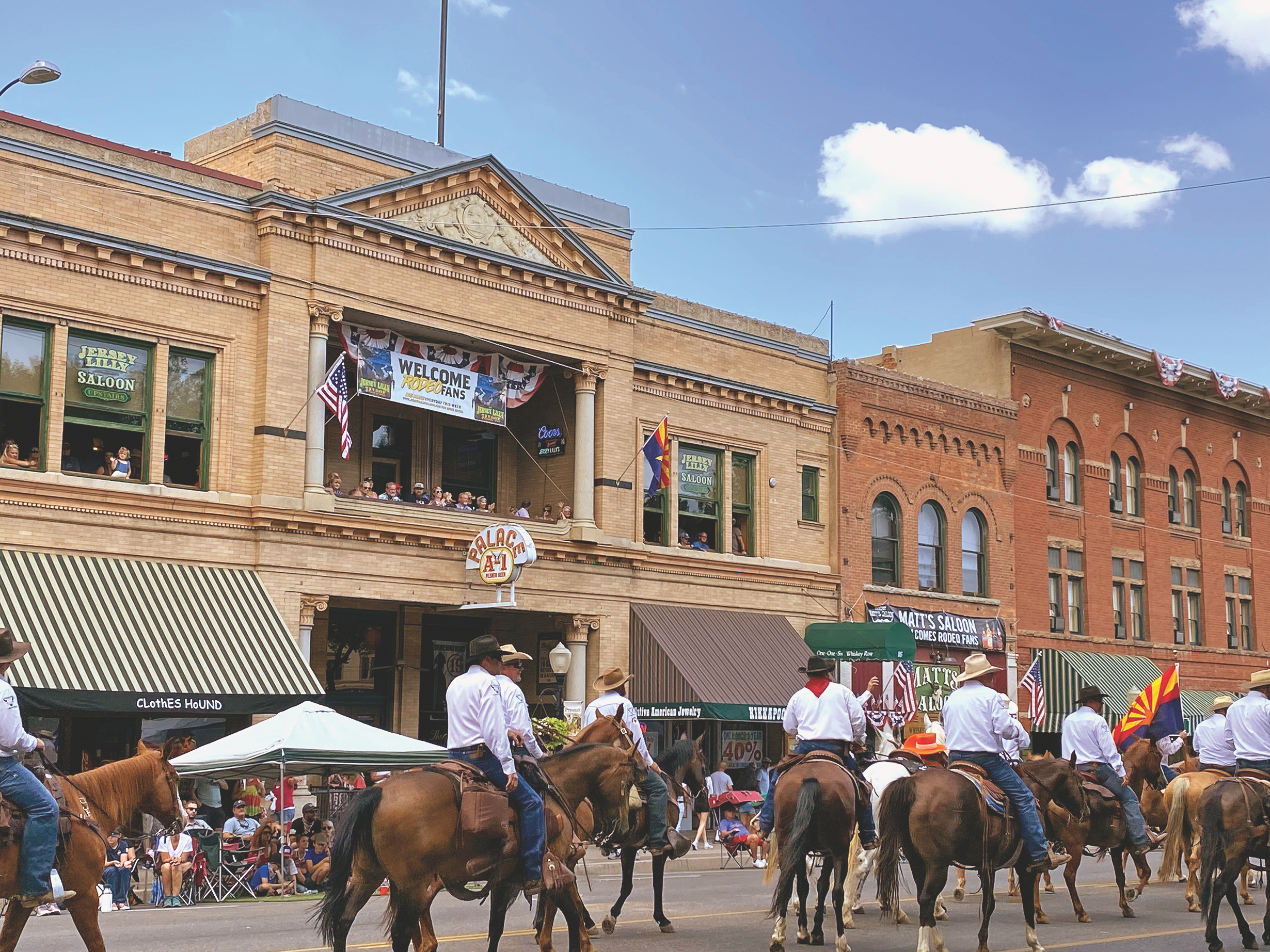 Wyatt Earp, his lawmen brothers and Doc Holliday are best known for turbulent times in Tombstone. But we thought it would be fun to follow their path across Arizona from Prescott to Tombstone and across Cochise County north to Willcox. Buckle up for a road trip that's cushy, compared to an 1880 trek. 
The Earp clan had a short stay in Prescott in 1879 before moving to Tombstone in late November. But they are well remembered today for their time in the Arizona Territorial capital.
Doc Holliday was on-and-off in Prescott between November 1879 and September 1880 before leaving to join the Earps in Tombstone.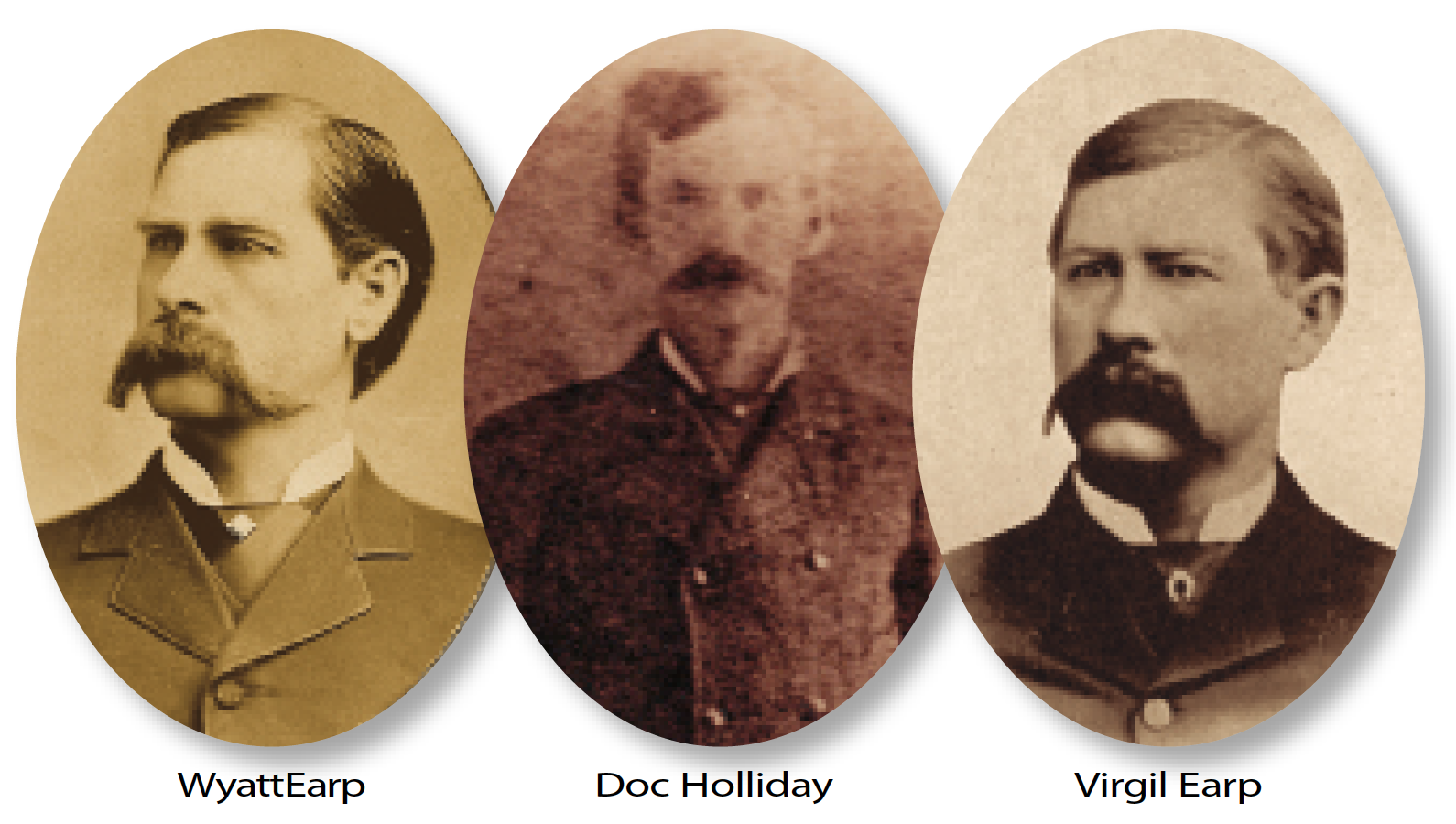 Wyatt and Doc walked the streets of Prescott, including Whiskey Row, a string of Montezuma Street saloons. Although today's Palace Saloon was built after a 1900 fire, it has its roots in the 1874 Cabinet Saloon, a likely stop for the Prescott newcomers.
Visitors can learn about the Earps in Prescott at the Western Heritage Center and Sharlot Hall Museum.
The migration of the Earps and Holliday from Prescott to Tombstone took them through  Phoenix, Tucson and Benson. Travelers can roughly follow their route across Arizona on today's paved highways. The Earps traveled in three wagons on the stage route out of Prescott and on to Tombstone.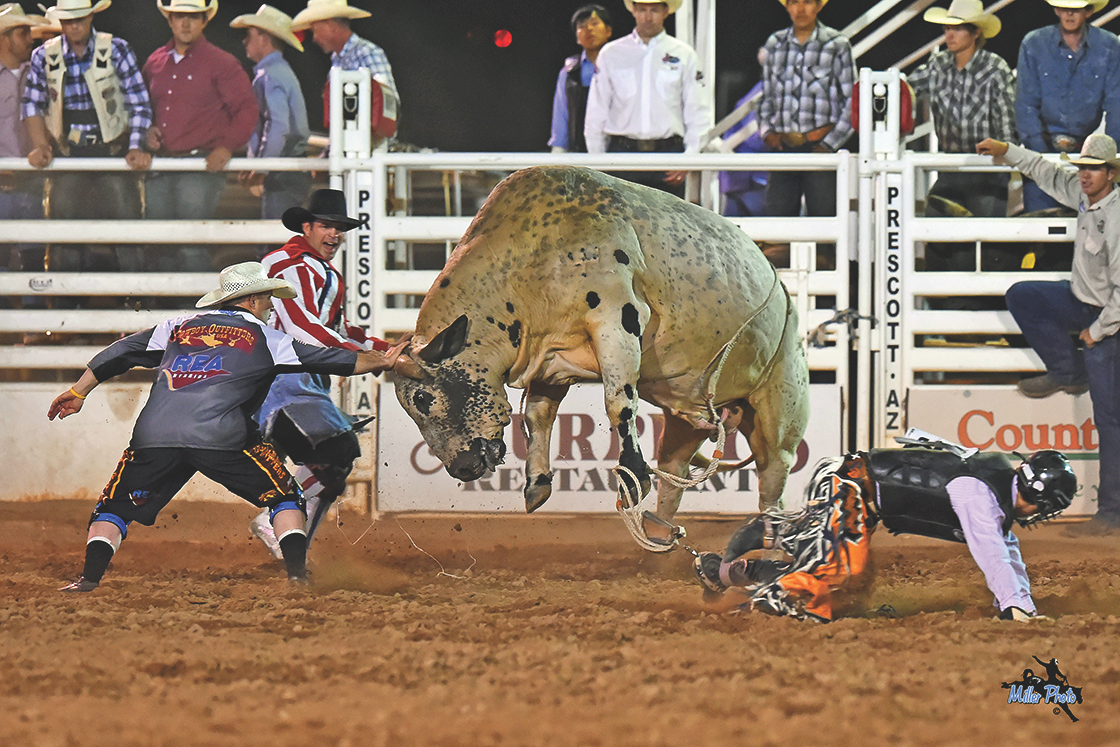 Prescott to Phoenix
The road the Earps traveled cut southeast from Prescott through the nearby mining towns of Dewey, Humboldt and Mayer. Today, State Route 69 roughly covers the same ground for 50 miles from Prescott to Interstate 17 at Cordes Junction.
The old stage route heads south at Mayer, traveling west of I-17 to Bumble Bee and Black Canyon City. Adventurous travelers with back road maps can follow this route. It's unpaved, rocky in spots and not recommended during severe weather—rain, snow or extreme heat. A high-clearance vehicle is advisable.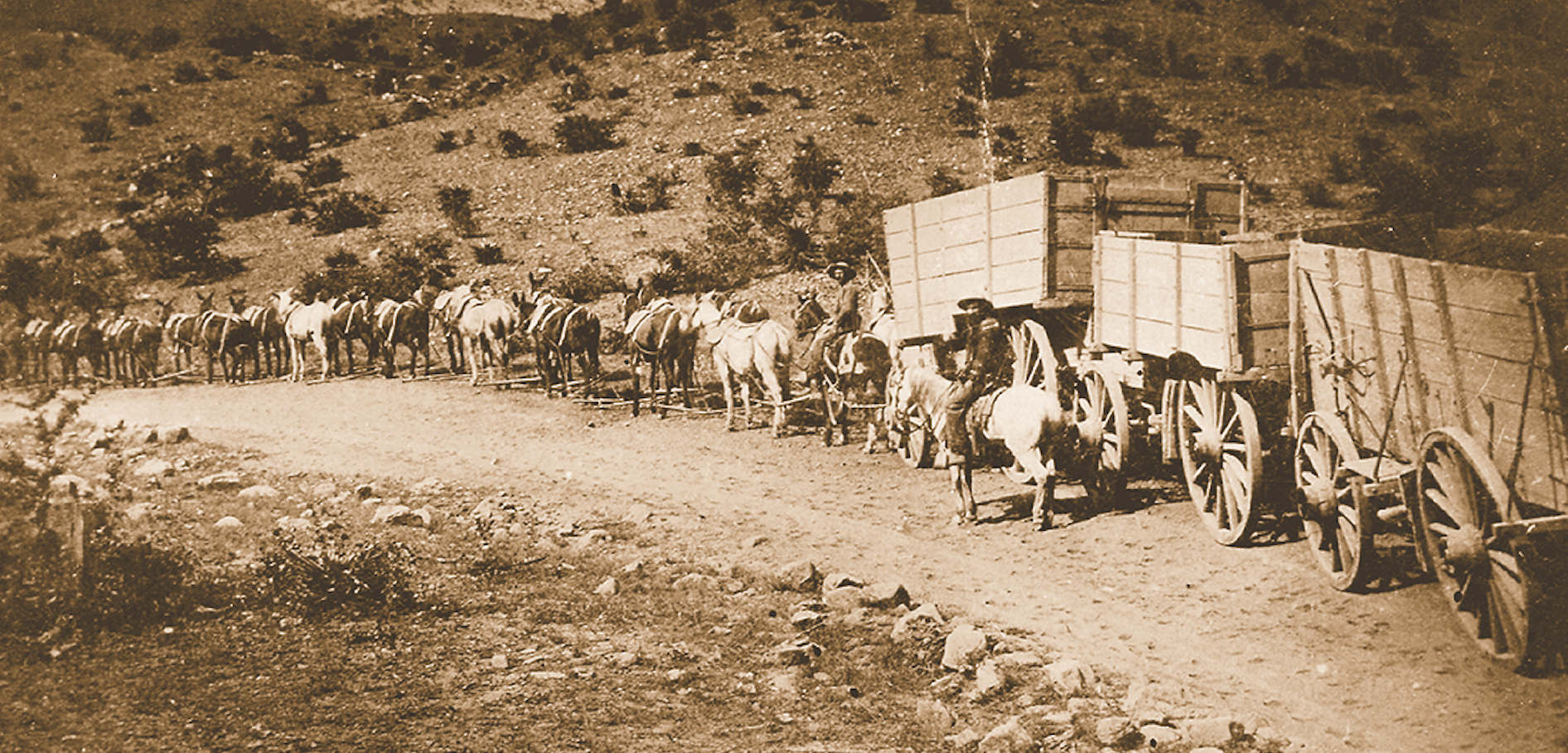 The brutal stagecoach ride from Prescott to Phoenix took close to 30 hours. Highwaymen were known to rob the stage for its strongbox and pilfer passenger valuables. Delays were not uncommon at the Agua Fria River when storms or spring runoff flooded the low-water crossing. 
Today, the drive to Phoenix on SR 69 and I-17 takes about 90 minutes as you descend from mile-high Prescott to the capital city at 1,135 feet. It's a scenic drive with wide-open high desert views and a wild ride down the steep incline into Black Canyon City where saguaros punctuate the desert terrain.
In modern Phoenix, there's virtually nothing left of the circa 1880 small town the Earps and Doc Holliday passed through.
Phoenix to Tucson
Travelers can follow I-17 to I-10 southeast to Tucson for a trip of just under two hours on a congested freeway. The alternative is U.S. 60 east through Mesa to Florence Junction and turning south on lightly traveled State Route 79. This leads to Florence and its well-preserved historic district and McFarland State Historic Park. 
Don't miss the Tom Mix Memorial 17 miles south of Florence. This is where the silent movie star died in a horrific one-car crash on October 12, 1940. 
The marker reads: "In memory of Tom Mix whose spirit left his body on this spot. And whose characterization and portrayals in life served to better fix memories of the old West in the minds of living men."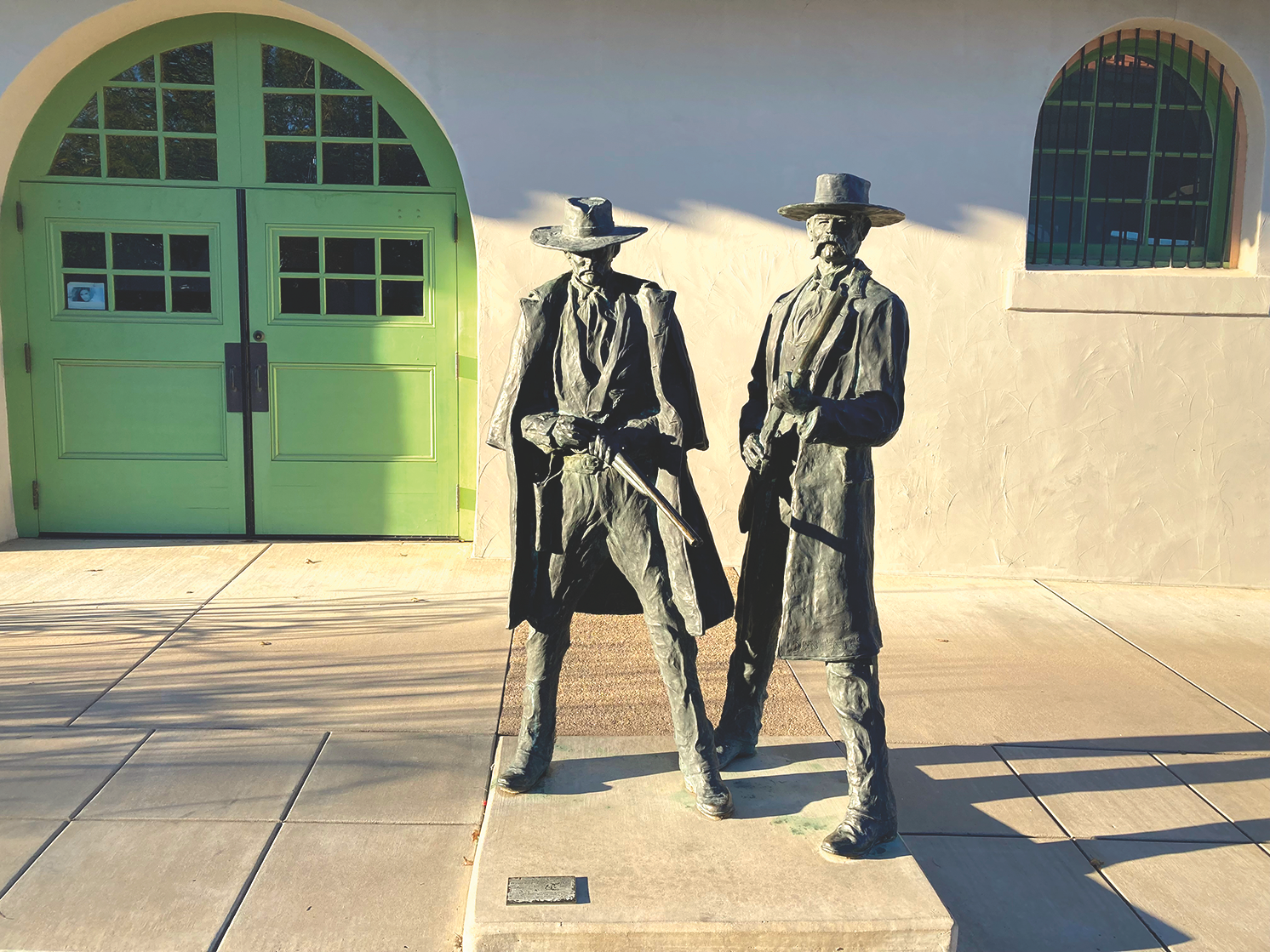 The scenic drive from Florence to Oracle Junction follows the Pinal Pioneer Parkway for 42 miles. The flora along the route is often thick with wildflowers from February into April if enough rainfall had soaked the desert. 
On either route, head for the Tucson train depot downtown. On the track side, bronze statues of Wyatt Earp and Doc Holliday wielding long guns stand as if ready for a gunfight. This public art marks the March 20, 1882, slaying of Frank Stilwell, who Wyatt Earp believed killed his brother Morgan. 
Wyatt with his brothers Virgil and Warren, Holliday and two other men were escorting Morgan's casket on the train to California and were tipped off that Stilwell was waiting for them in Tucson. Stilwell was outfoxed and paid the ultimate price. He was riddled with bullets as the westbound Southern Pacific train pulled out of the station.
The (Tucson) Weekly Citizen shared the news on March 26, 1882: 
"A young man by  name of Frank Stillwell (sic) aged about twenty-six years suddenly terminated his somewhat erratic career a little west of the depot last Monday by death from gunshot wounds…" 
Stilwell's body was found at the railroad crossing west of Porter's Hotel. Both Porter's and the 1882 train depot are gone. 
The current depot was built in 1907 and restored in 2004 to its 1940s look. It houses an Amtrak station, a restaurant and the Southern Arizona Transportation Museum. 
Tucson to Benson and Tombstone
The route east covers 50 miles of I-10 to Benson, generally along the Butterfield Overland mail route established in 1858. There were 27 stagecoach stations across Arizona, and it took about four days to cross Arizona at an average speed of 4.5 miles per hour, according to the Arizona Daily Star. 
Benson, a town of about 300 people in 1880, was the transfer spot for the stagecoach traveling to Tombstone and beyond. The New Mexico & Arizona Railroad in 1882 linked Benson with Fairbanks, south of Tombstone.
The Benson Visitor Center is a good stop where one can learn more about railroad and Cochise County history. Bob Nilson, Benson's tourism supervisor and a local historian, is eager to share the stories of the region's outlaws. They include Pearl Hart, the female bandit who with accomplice Joe Boot robbed the Globe-Florence stagecoach in 1899. They were quickly captured near Benson. 
The Benson to Tombstone drive takes 30 minutes. That same trip took hours on the stagecoach and was subject to holdups by desperados. 
Upon arriving in Tombstone, visitors are advised to park their rigs, put on boots and be the cowgirl or cowboy they've always wanted to be. Take a stagecoach ride. Visit the O.K. Corral.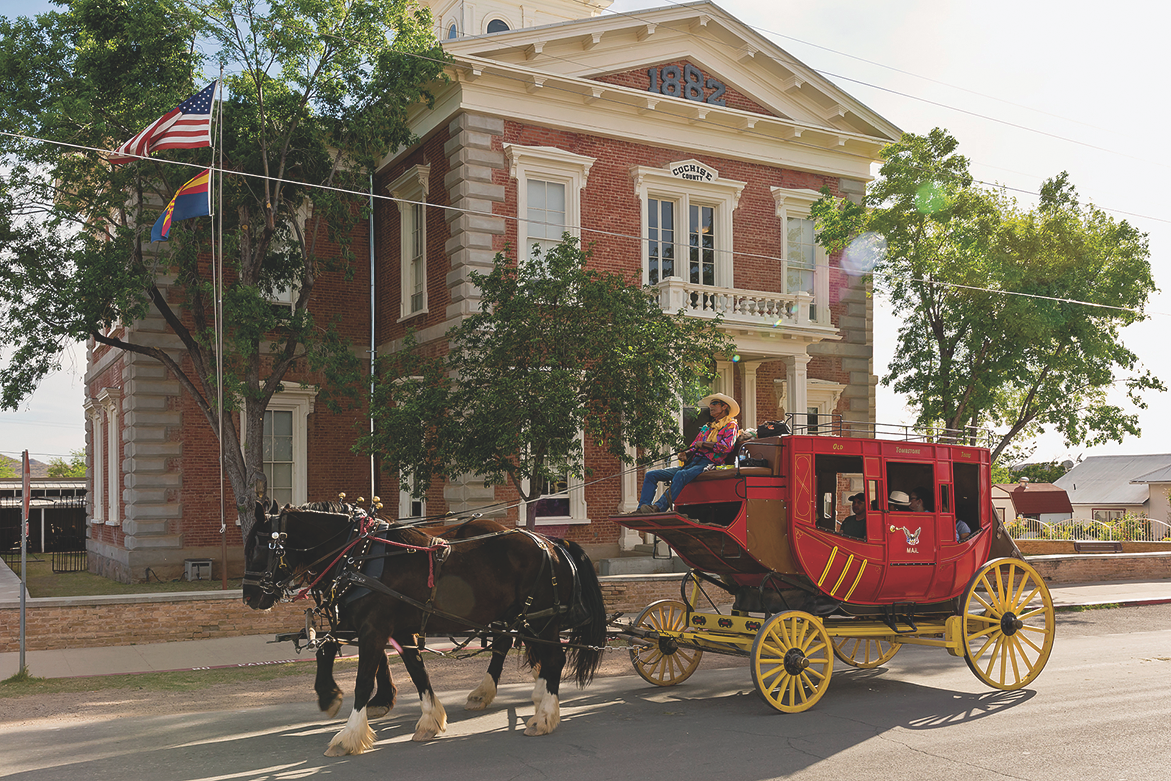 Don't be alarmed by mock gunfights on Allen Street. Grab a bite to eat or a drink at the Crystal Palace, Big Nose Kate's, Wyatt Earp's Oriental Saloon or Doc Holliday's Saloon. 
We like Tombstone Courthouse State Historic Park for its sobering history of the violence that plagued the town in the 1880s.
Tombstone has its own special tombstone for founder Ed Schieffelin. He ignored warnings about prospecting in Apache country. Skeptics warned him he'd only find his own tombstone. Instead he discovered a rich vein of silver in 1877, and Tombstone was born.
The Schieffelin Memorial is about two miles from town. Take Allen Street northwest beyond the pavement and follow the signs. 
Another side trip is a nine-mile jaunt on a paved county road to the former townsites of Charleston and Millville. Two mills were built there to process ore, relying on water from the San Pedro River. An 1887 earthquake leveled the towns' adobe buildings. There are few ruins left. 
Tombstone to Bisbee and Douglas
Bisbee is 23 miles southeast of Tombstone on State Route 80, and it's another 28 miles to the border town of Douglas. 
The "Queen of the Copper Camps," Bisbee has transformed itself from a mining town to a haven for artists and counterculture types. Tourism drives the economy with a collection of historic hotels, restaurants, bars, residences, galleries and shops scattered on steep slopes along Tombstone Canyon and into Brewery Gulch. Steep staircases and narrow alleys wind through the town. 
Make reservations to take the Queen Mine underground tours and visit the open Lavender Pit to gain perspective on Bisbee's mining bonanza. The Lavender  Pit alone produced 75 million tons of ore between 1954-70. 
The 1902 Copper Queen is Bisbee's most notable hotel with 48 rooms. It's home to the requisite ghost tales and a spirited saloon and patio for the undead. We're also big fans of the Bisbee Coffee Co. and Cafe Roka, which is only open on weekends.
Down the road in Douglas is another historic hotel. The Gadsden opened in 1907 and was restored after a 1928 fire. The hotel has its own ghost stories and an apocryphal tale that Pancho Villa rode his horse into the lobby and chipped the marble stairway.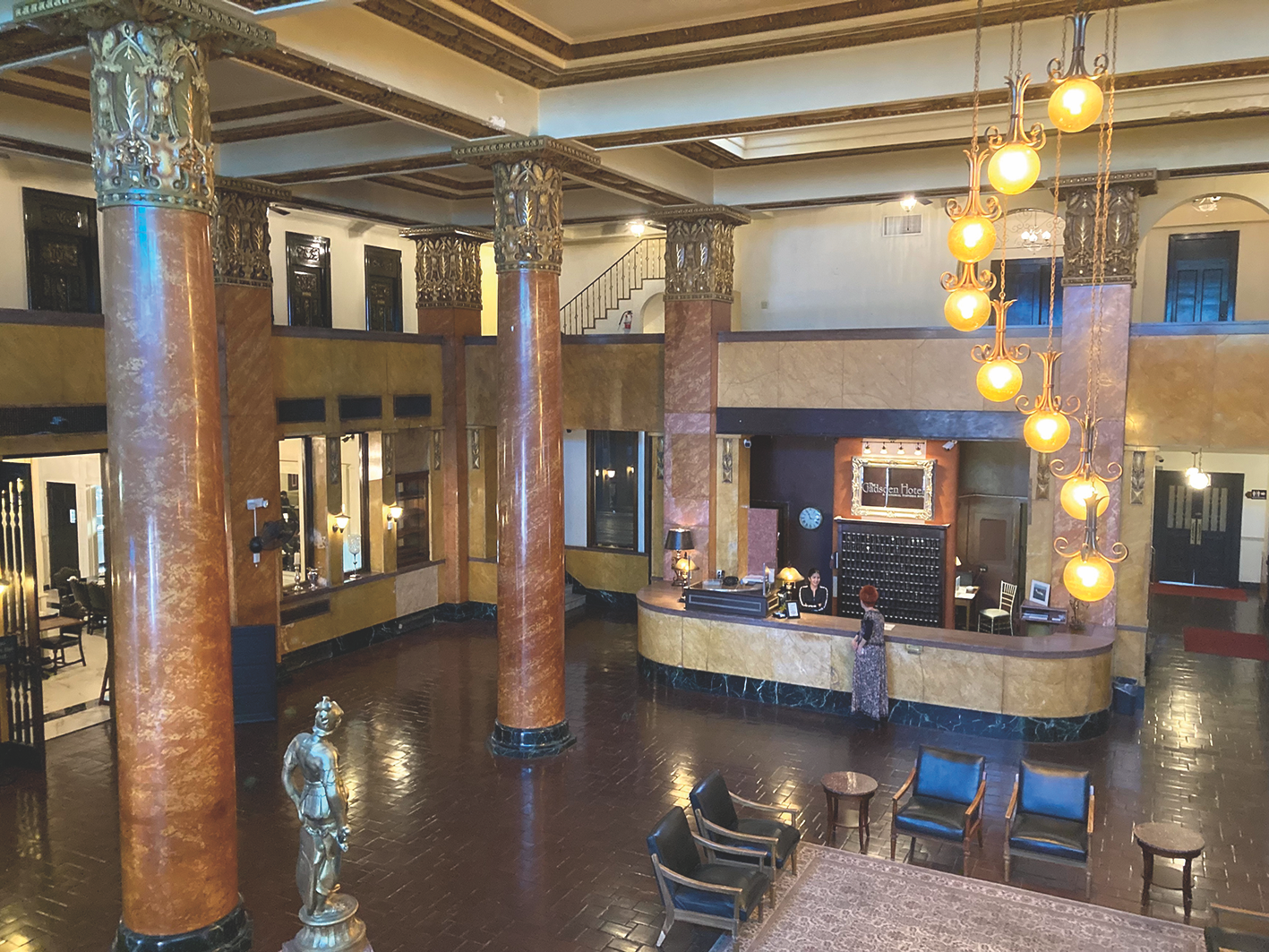 One of Douglas's hometown icons is Stan Jones. He is the Death Valley park ranger who had a second career in songwriting and Western movies after his song "Ghost Riders in the Sky" became a megahit in 1949. Vaughn Monroe's cover of "Ghost Riders" sold 1.8 million records over two months. Jones's career waned by the late 50s coinciding with the demise of Westerns.
He died in 1963 and is buried in the Julia Page Memorial Park southwest of Delores Avenue and Third Street. His ground-level tombstone is in the first quadrant at the northeast edge of the cemetery, north of the Garden of Devotion sign and about 30 feet east of the middle road.
Douglas is also the jumping-off point for visiting the Slaughter Ranch, once home of the legendary Cochise County lawman "Texas" John Slaughter, who presided in the late 1880s. Follow 15th Street east of town for 15 miles to reach the ranch. It's open for tours from 9:30 a.m. to 3:30 p.m. Tuesday to Saturday. 
Douglas to Willcox
A final leg of the trip follows State Route 80 north to Rodeo, New Mexico, and connects with I-10 westbound to Willcox, Arizona. 
This is the hometown of the late Rex Allen, the "Arizona Cowboy" who starred in 19 Westerns for Republic Pictures in the 1950s. His successful career as the last of the singing cowboys is chronicled in the excellent Rex Allen Museum & Willcox Cowboy Hall of Fame.
Finally, this is one more stop where the Earp brothers made their mark. Wyatt's youngest brother Warren lived in Willcox around 1900. He had been with his Earp brothers when they killed Frank Stillwell at Tucson in 1882. 
Warren was shot and killed at the Head-quarters Saloon in Willcox on July 6, 1900. That saloon burned down in 1940 and the replacement building is now the tasting room for Birds & Barrels Vineyard.  
Warren Earp is buried in the Willcox Pioneer Cemetery. Ask at the museum for directions to his gravesite. Happy trails.  
A side trip down the White Spar Route to Wickenburg
Wickenburg is a 60-mile drive south of Prescott on State Route 89 but drivers on a road trip would be hard-pressed to cover that distance in an hour. Don't try it.
The highway, once referred to as the White Spar Route, has murderous curves as it descends more than 3,300 feet from the Prescott pines to the desert.
Take your time. Enjoy the scenery. Stop at the Granite Mountain Hotshots Memorial State Park as you descend Yarnell Hill.
Once you reach Wickenburg, we recommend a visit to the Desert Caballeros Western Museum. It's staging an exhibit marking the 150th anniversary of Henry Wickenburg discovering gold and opening the Vulture Mine.
Tours of the Vulture City ghost town, south of Wickenburg, are offered daily.
If team roping is your jam, check out the schedules for local arenas.
For overnight visits, Wickenburg offers some of Arizona's best guest ranches—Kay El Bar Ranch, Flying E Ranch and Ranchos de los Caballeros.
Wide Spot in the Road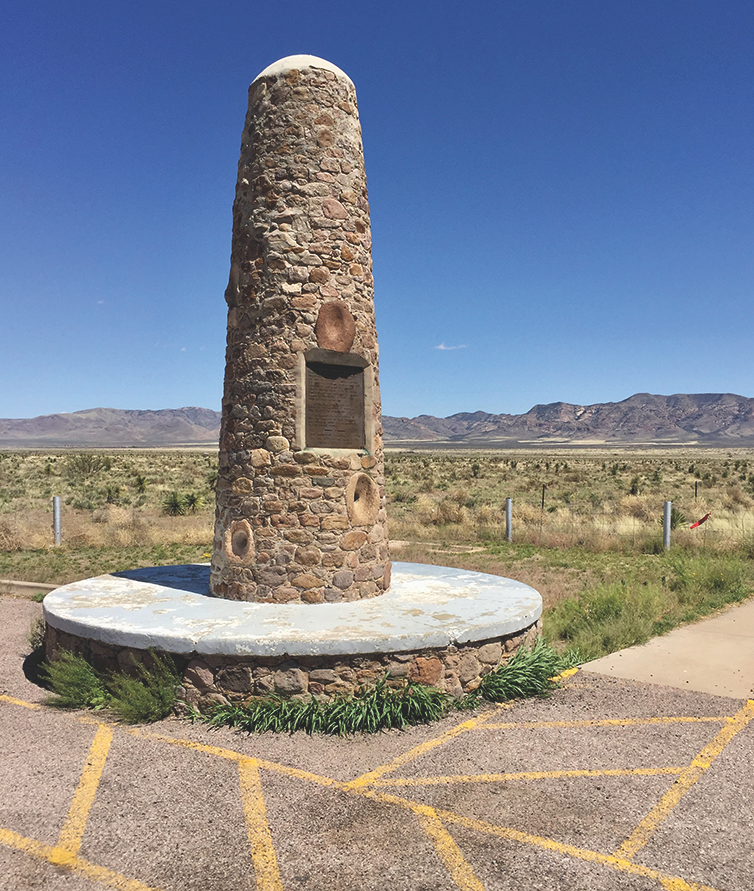 Along desolate State Route 80 about 40 miles north of Douglas is the Geronimo Surrender Monument in the middle of nowhere. The actual spot where Geronimo surrendered is in remote Skeleton Canyon southeast of this monument. 
Good Eats & Sleeps: 
Eats: Dinner Bell Cafe, Prescott; Los Dos Molinos, South Phoenix; El Charro, Tucson; Cafe Roka, Bisbee; Big Tex Bar-B-Que, Willcox
Sleeps: Hassayampa Hotel, Prescott; Hotel Congress, Tucson; Copper Queen Hotel, Bisbee; Gadsden Hotel, Douglas
Peter Corbett moved West to Flagstaff in 1974 and earned a degree at Northern Arizona University in English, with an American Studies minor. He's been exploring the West since then after a career in Arizona journalism.