A dynamic history of the creation of Yellowstone, a new gunfighter debate, a fresh interpretation of Western women and family, a Great Plains adventure and Patrick Dearen's latest novel.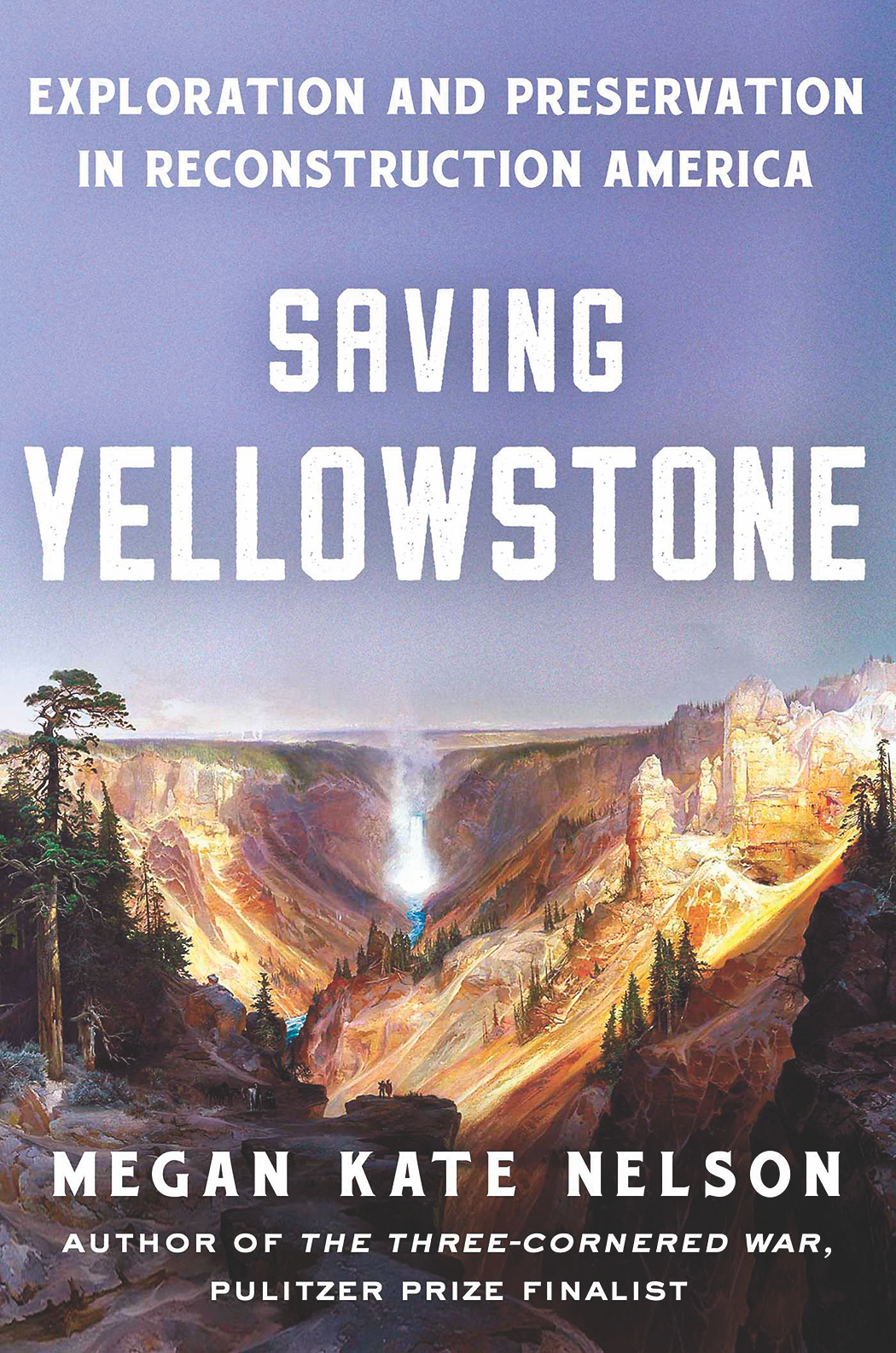 Megan Kate Nelson's Saving Yellowstone: Exploration and Preservation in Reconstruction America (Scribner, $27.49) should be on everyone's reading list in 2022. An outstanding researcher and author, Nelson delivers on both historical analysis and scholarship. Her focus on the creation of Yellowstone National Park in 1871-72 is set during the dramatic first term of President Ulysses S. Grant. Nelson knows Grant well from her decades of research, and she places the Civil War hero in his struggles to enforce his ambitious peace policy in the American South and West during Westward Expansion and the 1873 Panic. She writes in the book's Prologue: "Yellowstone was a site of contention and a perfect symbol of what the United States had become by 1871: a nation whose 'best idea' required Indigenous dispossession and whose white politicians embraced but then quickly abandoned the cause of racial justice." 
What will undoubtedly surprise most readers of Nelson's Saving Yellowstone is that her primary focus is not a natural history of the national park, a biography of survey leader Ferdinand V. Hayden or a singular history of the Hayden Survey and its scientific discoveries. Rather, as an American historian, Nelson informs her research and conclusions with material she has studied and synthesized since her days as an undergraduate at Harvard and graduate student at the University of Iowa. Her style expertly weaves post-Civil War economic and political policy with Reconstruction, Manifest Destiny, railroad construction, race relations and the earliest years of the conservation movement. 
A Pulitzer Prize finalist for The Three-Cornered War: The Union, the Confederacy, and Native Peoples in the Fight for the West (Scribner, 2020), Nelson is an excellent storyteller and historian. Scholars and researchers will greatly appreciate her annotated endnotes and inclusive bibliography. The Lincoln, Massachusetts, author's adroit literary style is highly readable, and readers will also want to seek out her other previous works, Ruin Nation: Destruction and the American Civil War (University of Georgia Press, 2012) and Trembling Earth: A Cultural History of the Okefenokee Swamp (University of Georgia Press, 2005). What shall we expect next from Nelson? I have no doubt it will challenge our perspectives and inform us in an engaging and thought-provoking style. Until then, savor Nelson's Saving Yellowstone and make your reservations to visit the world's oldest national park. You will not be disappointed. 
—Stuart Rosebrook
Gunfighter Showdown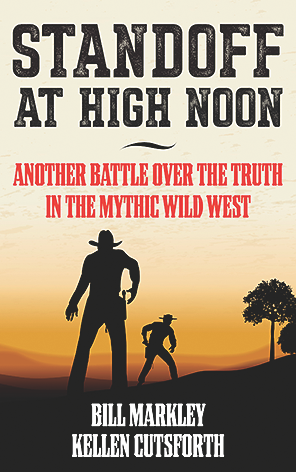 Standoff at High Noon ($24.46, TwoDot), Bill Markley and Kellen Cutsforth meet for bout two, bout one being Old West Showdown, in which these accomplished and skilled historians went toe-to-toe to debate ten "mythic Wild West" topics. They found ten more often-discussed if not fought over subjects on which to disagree. Each chapter begins with a "just the facts" section, followed by the authors, like two well-prepared lawyers, giving their closing arguments. They do so in scholarly fashion, making Standoff at High Noon a historiographer's dream. It's rare if not nonexistent that a historic event does not render at least one controversy. In this engaging book, the reader can enjoy being judge and jury in the retrials of historical cases, including Wild Bill Hickock's murder, the trial of Tom Horn, and the death of Butch Cassidy, the latter two subjects requiring the most ink. 
—Bradley G. Courtney, author of The Whiskey Row Fire of 1900
Rocky Mountain Midwives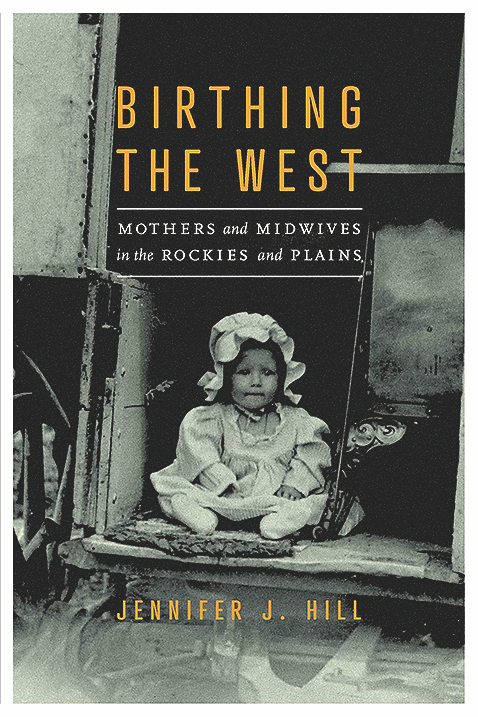 Jennifer J. Hill brings a scholarly view to life in Montana, Wyoming and the Dakotas in Birthing the West: Mothers and Midwives in the Rockies and Plains (Bison Books, $24.95). Much of the detail about childbirth in the West from the late 19th and early 20th centuries comes from oral history accounts gathered by early researchers and uncovered by Hill. By far most of the stories are about Montana women, but there are a few accounts of women in other regions. When possible, the author also included detail about the birthing practices of American Indian women. This is an excellent resource book about a subject seldom in the forefront of Western literature. As a scholarly publication, it is less likely to appeal to general readers. 
—Candy Moulton, author of Valentine T. McGillycuddy: Army Surgeon, Agent to the Sioux
High Plains Adventures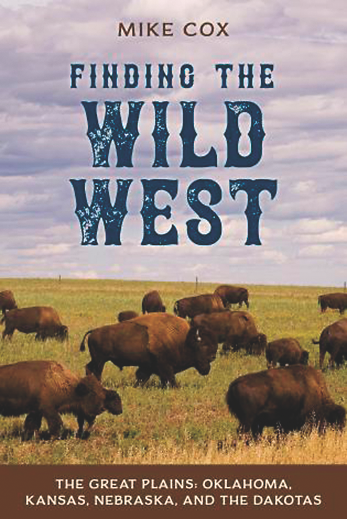 I wish I would have had Mike Cox's new book Finding the Wild West: The Great Plains (TwoDot, $19.95) during my recent trip through that region. Cox, a recognized expert on Western history and lawlessness, has produced a fun, easy-to-use guide to historic sites in Oklahoma, Kansas, Nebraska and the Dakotas. The region Cox writes of spans decades of frontier history including the overland emigrant trails and the bawdy cowtowns of Kansas and Nebraska. The book is user-friendly as Cox has arranged sites geographically by state, city and county and acknowledges these all in the table of contents. There is a helpful index, and along with all the entries, Cox has included short historical anecdotes to accompany the modern tourist information. What makes this book extra special, however, is the use of sidebar information for regional history which is peppered throughout the text. Cox is also careful to include detailed directions and coordinates to the sites so that current and future travelers can experience these historic locations for generations to come.
—Erik J. Wright, assistant editor of The Tombstone Epitaph
Lawless on the Rio Grande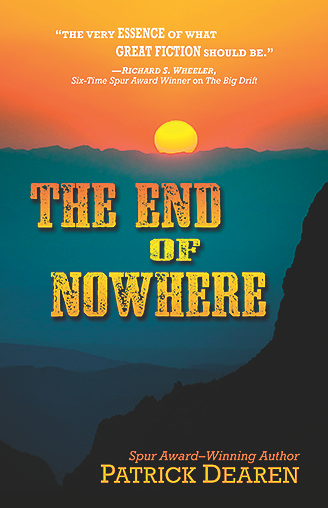 In 1917, a tiny Hispanic community in the desolate Big Bend country of the Rio Grande found itself surrounded by lawless Mexican bandits, Villistas, Carranzistas and equally lawless Texas Rangers. Their only help comes from Jesucristo above until a disillusioned newspaperman falls in love with a señorita and stays to teach and help, finding hope for himself. In The End of Nowhere (Five Star Publishing, $25.95) Patrick Dearen creates characters we care about in an exciting plot that captures most of the frustration felt by border Hispanics. Are all Texas Rangers lawless? Undoubtedly not, but the few, left unchecked are enough to convince the population that they are more to be feared than trusted. In the end, Dearen provides us with hope. 
—Doug Hocking, author of Terror on the Santa Fe Trail: Kit Carson and the Jicarilla Apache
Rough Drafts
Three of my favorite genres are autobiography, biography and essay. I recommend these recently published works in these categories, written by well‑known as well as lesser‑known Western chroniclers:
The Life of Mark Twain: The Final Years, 1891‑1910, Volume 3 by Gary Schornhorst (University of Missouri Press, 2022) 
Literary Alchemist: The Writing Life of Evan S. Connell by Steve Paul (University of Missouri Press, 2021)
I Got Mine: Confessions of a Midlist Writer by John Nichols (University of New Mexico Press, 2022)
Fortunate Son: Selected Essays from the Lone Star State by Rick Bass (University of New Mexico Press, 2021) 
Outback Nevada: Real Stories from the Silver State by John M. Glionna (University of Nevada Press, 2022)
Savage West: The Life and Fiction of Thomas Savage by O. Alan Weltzein (University of Nevada Press, 2022)
Exile, Nature, and Transformation in the Life of Mary Hallock Foote by Megan Riley McGilchrist (University of Nevada Press, 2021)
A Naturalist in Alaska by Adolph Murie (University of Arizona Press, 2022)
A Good Long Drive: Fifty Years of Texas Country Reporter by Bob Phillips (University of Texas Press, 2021)
On the Porch: Life and Music in Terlingua, Texas by W. Chase Peeler (University of Texas Press, 2021) 
Building Your Western Library
Western Historian Shares his Favorites on Colorado Law and Order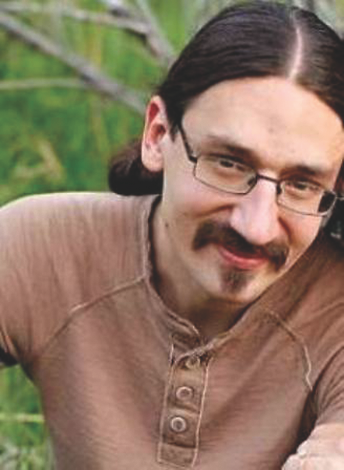 Kellen Cutsforth has written numerous books on the American West including Buffalo Bill, Boozers, Brothels, and Bare-Knuckle Brawlers; Buffalo Bill and the Birth of American Celebrity; Buffalo Bill's Wild West Coloring Book; and he co-authored Old West Showdown and its sequel Standoff at High Noon. He is a ghostwriter and a featured columnist for the Western Writers of America's Roundup magazine. Here are five books on Colorado law and order he recommends:
Dave Rudabaugh: Border Ruffian by Stanley Francis Louis (World Press): This is one of the better (and only) biographies about the outlaw Dave Rudabaugh. A cattle rustler in Colorado and participant in the state's Railroad Wars, "Dirty" Dave eventually received a good ol' dose of frontier justice.
Frontier Colorado Gunfights: True Stories of Outlaws and Lawmen in the American West by Kenneth Jessen (J.V. Publications): A quick read, this book covers 31 true stories of bandits and sheriffs laying down the law in the Rocky Mountain state. 
The Westerners Brand Book, 1964 edited by Francis Rizzari, written by Various Authors (Johnson Publishing Company): Denver Westerners Brand Books remain some of the best resources concerning Western history ever produced. This volume contains a section specifically on law and order in Colorado.
The Best of NOLA: Outlaws and Lawmen of the Old West edited by Robert DeArment, written by various authors (University of Wyoming): This book contains excellent in-depth research about lawmen and criminals in the Southwest.
Encyclopedia of Western Lawmen & Outlaws by Jay Robert Nash (Da Capo Press): This book is great for quick information on outlaws and lawmen. It contains 1,000 entries and 400 illustrations and is one of the most extensive overviews ever produced.