Naughty or Nice.
Daringly dressed in voluminous bloomers or divided skirts, with boots and big hats, cowgirls first galloped into American arenas around 1890.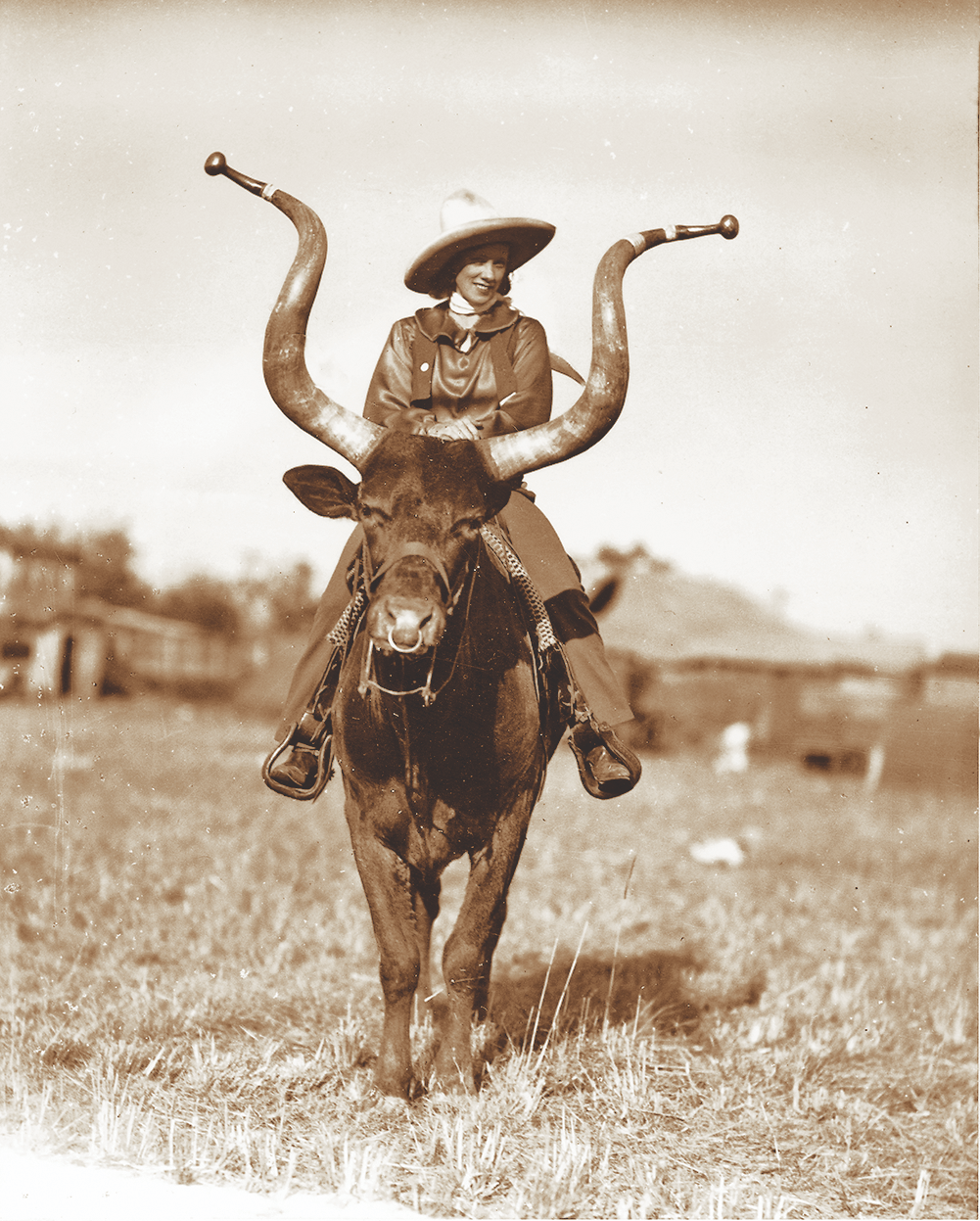 Buffalo Bill Cody first introduced women on horseback  in his Wild West show. Lula Belle Parr was among the first of these show-stopping ladies. She rode broncos and had her picture on advertising posters but forgot to quit. Lula Belle performed in Wild West shows until the 1930s and died penniless.
The next step for the ladies was into rodeo, the cousin of the Wild West shows. Prize money and championship titles caught the fancy of these dashing heroines. Prizes ranged from $500 to $1,700, and the women rode hard for each dollar.
In 1901, Prairie Rose Henderson demanded to ride at Cheyenne Frontier Days. Because she proved that no rules barred women from the competition, the judges allowed her to compete. Always dressed in flamboyant costumes, Rose decorated the rodeo circuit for more than 20 years.  Lost during a blizzard in 1933, she froze to death on the Wyoming prairie.
Fox Hastings followed on Rose's heels, and both competed as trick riders and bronc busters. Mike Hastings taught his wife to bulldog, and Fox amazed spectators with her ability to bring down steers. The 1920s were the heyday of rodeo, especially for the cowgirls, the sugar and spice of each performance.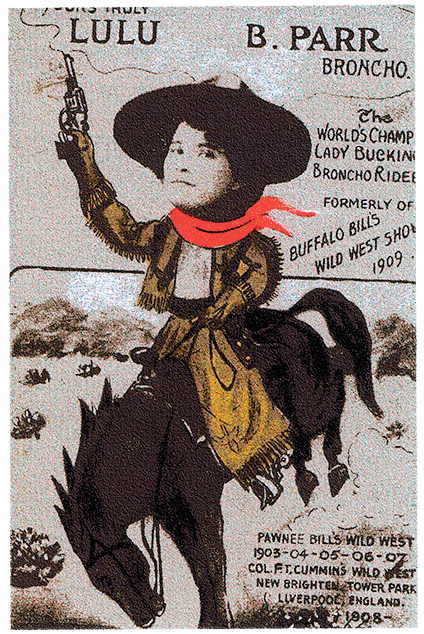 As a specialty act, pretty Bonnie Gray would jump her horse, King Tut, over a convertible touring car filled with dig-nitaries. The crowd always gasped as she barely cleared the car's passengers.
Mabel Strickland, on the other hand, was the darling of the rodeo and could do it all and still be a lady. Steer roping was her specialty and in 1925 she roped and tied a steer in one minute, 20 seconds!
After Bonnie McCarroll was fatally injured while bronc riding at Pendelton, Oregon, in 1929, most of the ladies lost interest in rough stock competition. Rodeo committees found they could save money by eliminating such contests for women, and the era ended.